Two major cultural institutions in Britain have obtained renowned physicist Stephen Hawking's office and archive in a £4.2 million ($5.9 million) deal on behalf of the country.
The gift was described by the UK's Science Museum as a "once-in-a-lifetime" acquisition and covers thousands of papers, personal letters and mementos of Hawking's undergraduate life.
The museum and Cambridge University Library (UL) announced the deal on Wednesday, during a gathering attended by Lucy and Tim Hawking, two of the late scientist's children and Britain's Minister for Digital and Culture Caroline Dinenage.
The landmark acquisition comes after an "Acceptance in Lieu" agreement, a government scheme in the UK where people can pay their inheritance tax bill by "transferring important cultural, scientific or historic objects and archives to the nation," according to Arts Council England.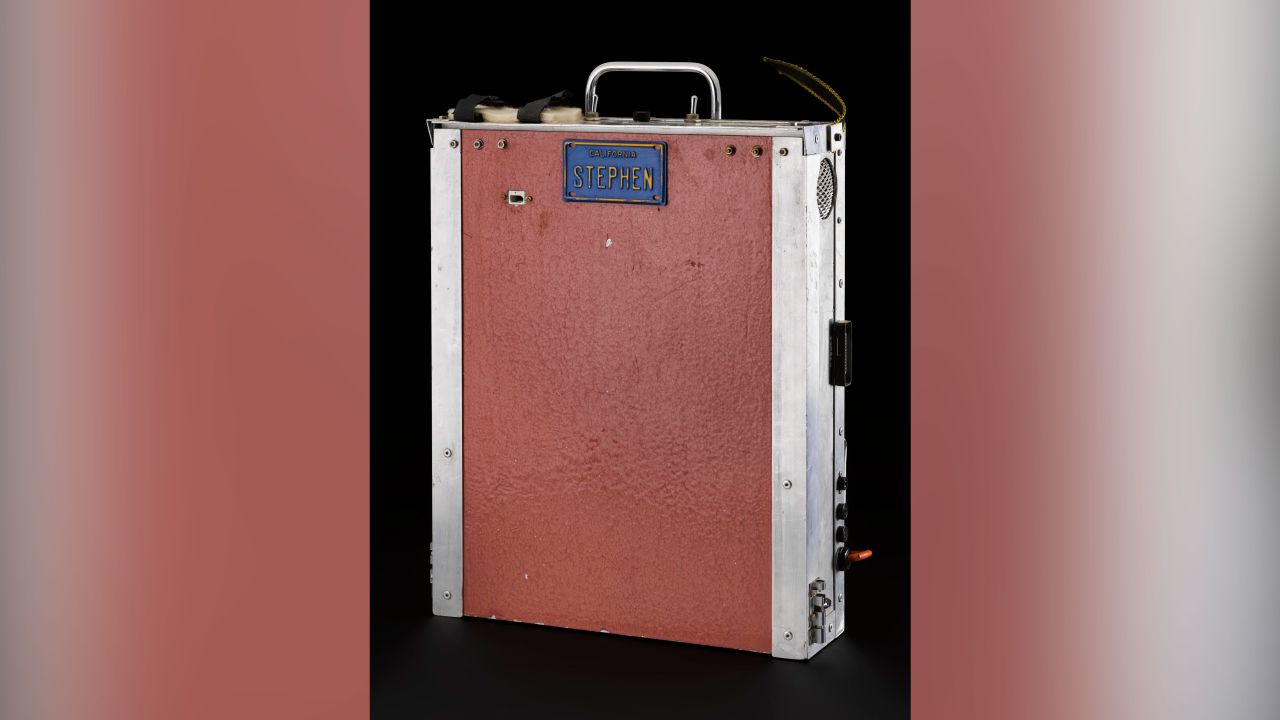 In a statement, the Science Museum said the acquired contents contained a "treasure trove of archive papers and personal objects."
"Following an Acceptance in Lieu agreement, Hawking's vast archive of scientific and personal papers will remain in Cambridge at the University Library, while the entire contents of Hawking's office will be preserved as part of the Science Museum Group Collection," the statement added.
The contents of Hawking's office include the scientist's wheelchairs, speech synthesizers and personal memorabilia.
Around 10,000 pages of his papers will remain at Cambridge, as well as a large collection of photographs with figures such as Pope Francis and letters to and from former US President Bill Clinton and former presidential candidate Hillary Clinton, the UL said in a statement.
"Some deeply personal items are evident, too – such as a 1948 letter from a young Stephen to his father," the statement added.
The University of Cambridge said it is raising funds to help conserve and catalog the archive. The Science Museum plans to display selected highlights from Hawking's office in early 2022.
"We are very pleased that these two important institutions will preserve our father's life's work for the benefit of generations to come and make his legacy accessible to the widest possible audience," Hawking's children, Lucy, Tim and Robert said.
"Our father strongly believed that everyone should have the chance to engage with science so he would be delighted that his legacy will be upheld by the Science Museum and Cambridge University Library."
Hawking was diagnosed aged 21 with amyotrophic lateral sclerosis (ALS) but went on to forge a groundbreaking career in theoretical physics. He died in 2018, aged 76.