The planet is drowning in plastic pollution. Plastic has been found on the world's tallest mountain peak and its deepest ocean trench. It's washed up on the shores of Antarctica and on the beaches of remote, uninhabited islands in the South Pacific.
The problem is so far-reaching it's hard to know where to start cleaning it up. But UK-based startup Ellipsis Earth believes it can help.
Using drones fitted with cameras, Ellipsis maps the location of plastic pollution. Through computer software and image recognition, it's then able to identify the type of plastic, its size, and in some cases, even the brand or origin of the trash. This data can be used to inform solutions.
Ellipsis uses image recognition software to map trash. (courtesy Ellipsis Earth Ltd)
"We would be able to find out that 'Beach X' has a ton of fishing nets and discarded lobster traps, whereas 'Beach Y' has a ton of hygiene and sanitation wet wipes," says Ellie Mackay, Ellipsis founder and CEO.
For the Beach X scenario, "we need to speak to the fishing industry and get some regulation around dumping of ghost nets," she tells CNN. Whereas for Beach Y, "it's about educating people not to flush things down the toilet and speaking to local sewage outlets."
The technology allows Ellipsis to carry out a survey in a matter of minutes – much faster than the typical method on foot.
Mapping the world
The startup, which was officially founded in 2019 following several years of research and development, has undertaken projects all over the world – from the UK coastline to the banks of the Ganges river in India.
The project that hit home most for Mackay was in the Galapagos Islands, roughly 620 miles off the coast of Ecuador. "There are coastlines there that have not changed since [Charles] Darwin set foot on those beaches, all those years ago," she says. "The only difference – the only evidence that man exists – is in the plastic all over the beaches."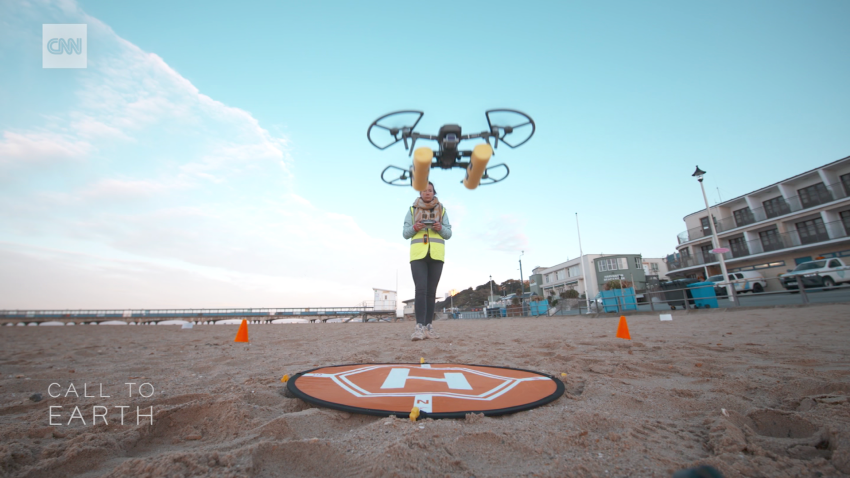 UK startup uses drones to map plastic pollution
Data gathered by Ellipsis in 2017 and 2018 found that on one of the most remote beaches in the area, you are never more than 43 centimeters (17 inches) away from a piece of trash, says Mackay.
But such shocking data has led to action. Since the Ellipsis baseline survey, Mackay says that Galapagos authorities have introduced a ban on single-use plastics, including Styrofoam takeaway containers and plastic bags, across the archipelago. While the majority of plastic that washes up on the islands' shores comes from elsewhere (most of the islands are uninhabited and the population is only around 25,000), the ban extends to tourists and service providers.
Another Ellipsis project based in Sorrento, Italy, surveyed cigarette butt littering, leading to an education campaign and more strategic placement of bins and ashtrays across the town. According to Ellipsis, the campaign has resulted in a 70% reduction in cigarette littering.
Meanwhile, the startup's ongoing project in Bournemouth, UK, will inform the local council of trash hotspots, so that it can provide extra bins or alter street cleaning schedules.
Richard Thompson, professor of marine biology and director of the Marine Institute at the University of Plymouth in the UK, says that this solution-based approach to gathering data is vital.
While there is plenty of evidence to prove that plastic pollution exists worldwide, there is still a lack of targeted data that can be used to inform effective solutions, he says.
Tech evolution
The use of aerial imagery to map plastic pollution is not new. Thompson recalls a time before drones, when scientists experimented with sending up balloons with cameras attached to take aerial photos of beaches. More recently, the European Space Agency used satellites to identify plastic pollution.
"But what's happening here is that the technology for drones and also the image resolution has improved quite substantially over time, making it much more viable," says Thompson.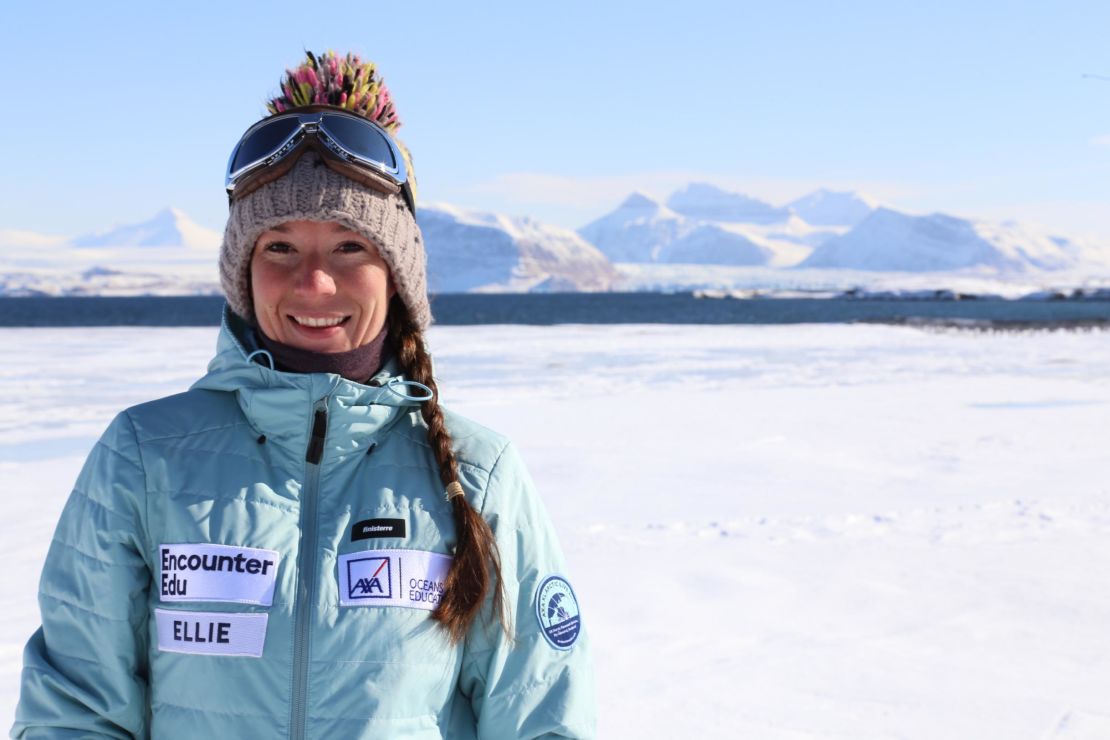 Mackay agrees. "Drones are a game changer for environmental monitoring. They allow us to survey an entire stretch of coastline … in a few minutes," she says, adding that Ellipsis technology can automatically detect 47 categories of trash items with more than 95% accuracy.
However, there are limits to what the Ellipsis technology can detect. Microplastics – plastic particles smaller than five millimeters, of which at least 14 million metric tons are estimated to be sitting on the ocean floor alone – cannot be identified.
But Mackay argues that by focusing on tracking and mapping larger plastic items they are helping to solve the problem at its root. "If you collect one plastic bottle, that's 25,000 potential microplastic pieces in the future," she says.
Thompson believes this is the right approach. He says the majority of plastic entering the ocean is in the form of bigger waste items that later break down. "That's really the place where you want to intervene and the place where you want the data. It's far simpler to count and identify the microplastics of the future," he says, adding that different techniques will be required to quantify plastic particles – such as microbeads from cosmetics – that are already small when they enter the environment.
Ultimately, Mackay's goal is not to stop the use of plastic altogether – she recognizes what an "amazing" and useful material it is – but rather to improve management of it.
"By mapping trash around the world, we'll be able to target our solutions effectively," she says, creating a "lasting impact through behavior change and education, (so) that we'll be able to minimize the amount of mismanaged waste."