When you think of a factory, you might imagine a giant facility with huge chimneys belching steam. But consumer goods giant Unilever has developed a fully functioning production line inside a shipping container.
The company has over 300 factories in 69 countries, but this is its first experiment with what it calls a "nano" or "travel" factory.
Mass production lines allow manufacturers to make large quantities of products but using the same facilities to produce smaller batches of goods – to test new ideas or to meet seasonal demand – can be wasteful and inefficient.
Because of its size, the 40-foot container can be transported by cargo ship or truck to any location, says Unilever. It just needs a source of water and access to electricity to begin production.
The nano factory is currently in the Netherlands, in the middle of its first trial producing liquid bouillon, a cooked stock packed in a bottle. Unilever says the factory is making around 300 tons of bouillon per eight-hour shift.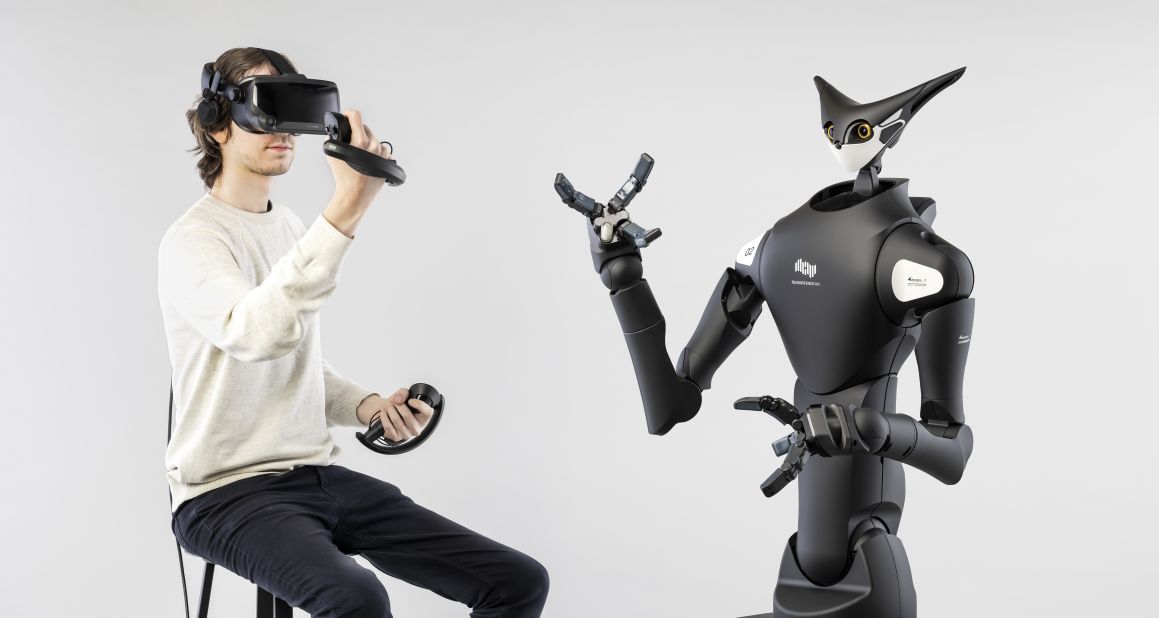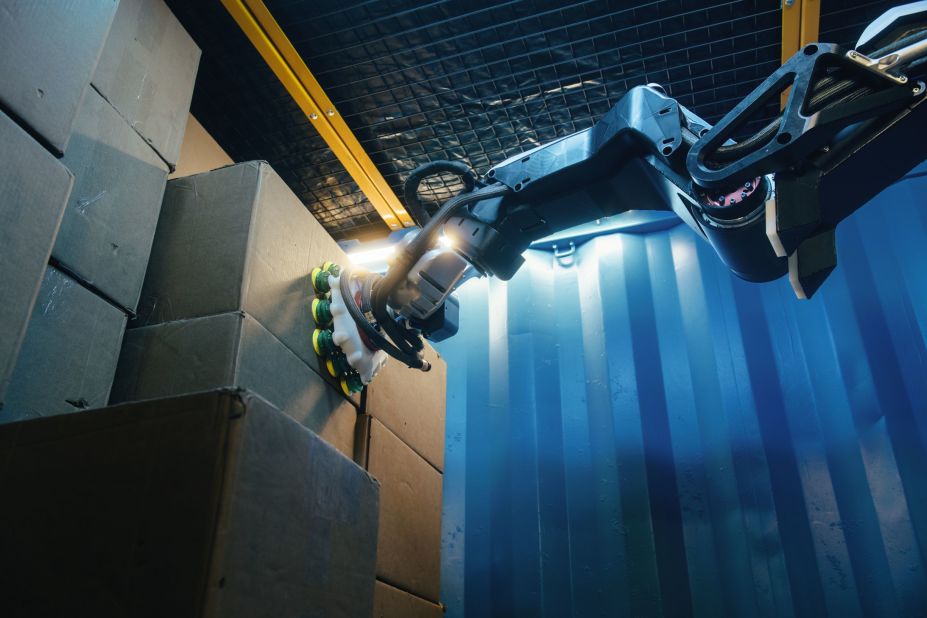 The robots that are running our warehouses
Greater flexibility
According to Marc Engel, Unilever's chief supply chain officer, the whole manufacturing process happens inside the container, starting with processing the raw ingredients, and including packaging the finished product. As the equipment has been specifically developed for small spaces, he says there are some differences to a standard factory, such as using electricity for heat instead of steam.
Engel says the nano factory is fully digitized and has sensors that send live production data to a central control room. While some processes are fully automated, he says three on-site operators are required per shift – two to activate the production and manage the line and one to manage packaging and take away the final product.
For Engel, one of the most important features of the nano factory is that it's mobile. This allows for greater flexibility to tailor to demand in local markets and to source local ingredients, meaning resources and emissions aren't wasted shipping ingredients and products from faraway, he says.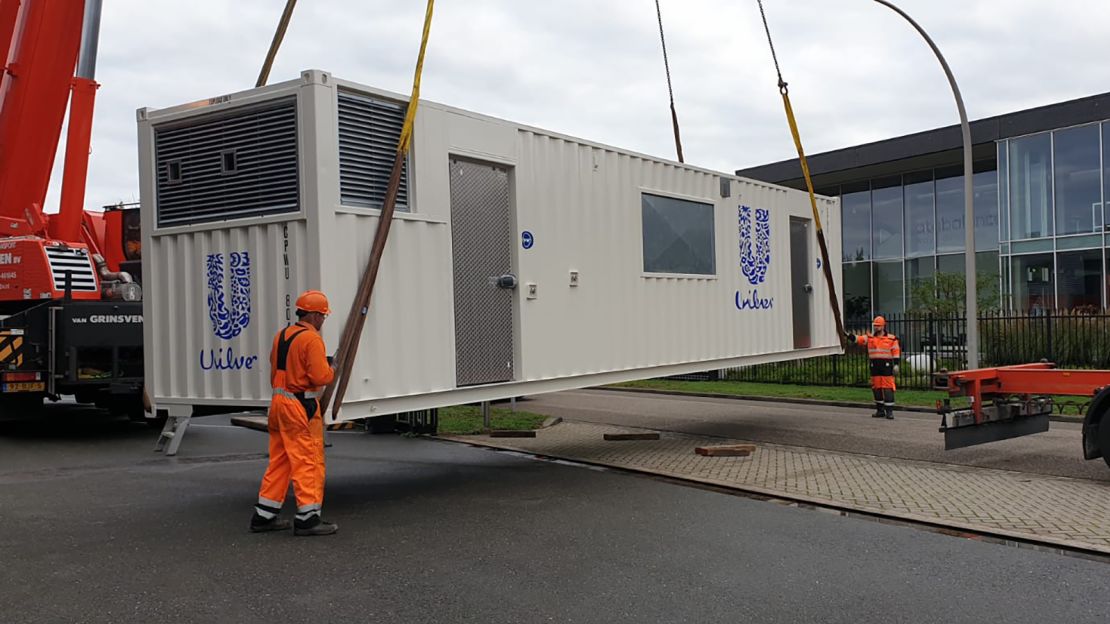 "Having the nano factory in a shipping container lets us get our production to where it needs to be," Engel says. "Products can be rolled out faster and scale can be ramped up or down quickly to match consumer trends."
Scaling up
The trial of the nano factory started in June, after delays due to Covid-19 restrictions, and will run for the next few weeks, according to Engel.
If the trial is successful, he says Unilever hopes to use the factory to make other products, as well as looking to create new nano factories.
"This small-scale production approach can definitely go beyond liquid bouillon and be used to produce mayonnaise, ice cream and even beauty or home care products," he says. "We are also exploring plans to lease, rent or sell these units to young entrepreneurs."
Richard Wilding, professor of supply chain strategy at Cranfield University, in England, says that if rolled out in greater numbers, these kinds of nano factories could help make manufacturing networks stronger and more specialized, but could also create problems further down the line.
"You are distributing your manufacturing base and that is going to be more resilient, particularly in a Covid world," he says. "But one of the things you have to think about is once the items are actually produced, how do you manage the supply chain to the actual customers?"
Wilding adds that nano factories will require workers to have new skills, which may be challenging to find in some locations. However, he can see a future for these kinds of facilities responding to local needs.
"What we could start envisaging, if you've got a large retail outlet or retail complex, why not have a nano factory located at the complex? So it is producing precisely what the customer wants – more or less on demand," he says.
Engel says a network of nano factories with local supply lines and a centralized controller could be part of Unilever's future.
"The purpose of the nano factory is not to match the output of a big factory with large-scale facilities, but a network of these nano factories would give Unilever greater innovation flexibility," he says. "The future could potentially see a new, dynamic model with local, distributed production lines all over the world, run from a central mothership."