We just experienced the hottest month, as a planet, in any of our lifetimes – and we saw the weather extremes that resulted from it.
The global temperature in July 2021 was the highest for any July in the 142 years of records, according to data released today from NOAA's National Centers for Environmental Information.

July is normally the hottest month of the year for the globe, which means last month was the hottest of any of the previous 1,700 months since 1880 when NOAA began keeping records.
"In this case, first place is the worst place to be," NOAA Administrator Rick Spinrad said. "July is typically the world's warmest month of the year, but July 2021 outdid itself as the hottest July and month ever recorded. This new record adds to the disturbing and disruptive path that climate change has set for the globe."
The monthly average temperature just eclipsed the previous record set in July of 2016, which was then tied in 2019 and 2020, according to NOAA data.
Numerous heat waves were noted during the month, in regions that included the Western US, Eastern Europe, and Asia. In addition to the heat, other examples of extreme weather included devastating flash floods in Germany and Belgium, as well as China, and dangerous wildfires across North America and Europe.
The revelation of the hottest month comes the same week that the world's top climate science body, the UN's IPCC, published a dire report showing that humans are warming the planet faster than previously thought, and the window to prevent catastrophic impacts is closing.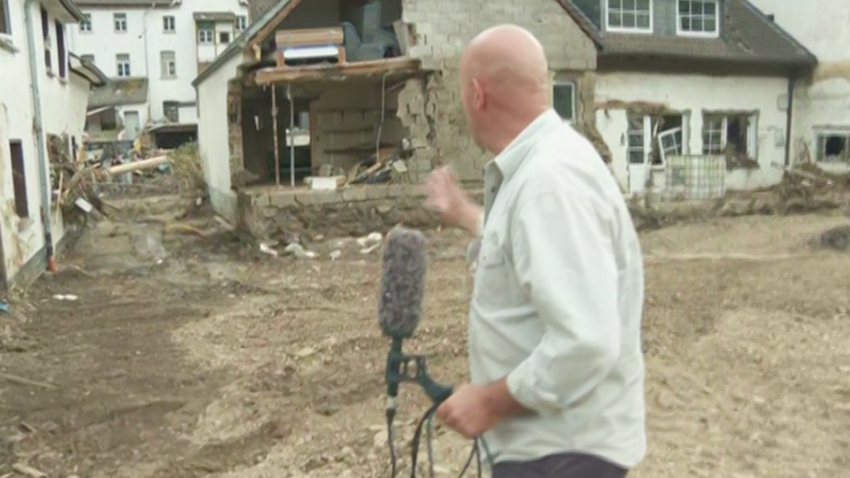 Europe floods: Scale of destruction revealed as water subsides
"Each of last four decades has been successively warmer than any decade that preceded it since 1850," the report said.
Direct links between the warming planet and the worsening impact of extreme weather were highlighted in the report as well. They include more extreme downpours, such as the ones last month in Europe that lead to deadly flash floods, as well as hotter and longer heatwaves like we have seen many times this summer.