Editor's Note: Peniel E. Joseph is the Barbara Jordan Chair in ethics and political values and the founding director of the Center for the Study of Race and Democracy at the LBJ School of Public Affairs at the University of Texas at Austin, where he is also a professor of history. He is the author of "Stokely: A Life" and "The Sword and the Shield: The Revolutionary Lives of Malcolm X and Martin Luther King Jr." The views expressed here are his own. View more opinion articles on CNN.
Haiti's pivotal historical role in Black political self-determination is essential to accurate portrayals of the country, and yet it is almost always absent from most stories about Ayiti, rocked by another earthquake that has killed more than 2100 people and hit thereafter by punishing floods from Tropical Storm Grace. These disasters come shortly after the assassination of Jovenel Moise, Haiti's president.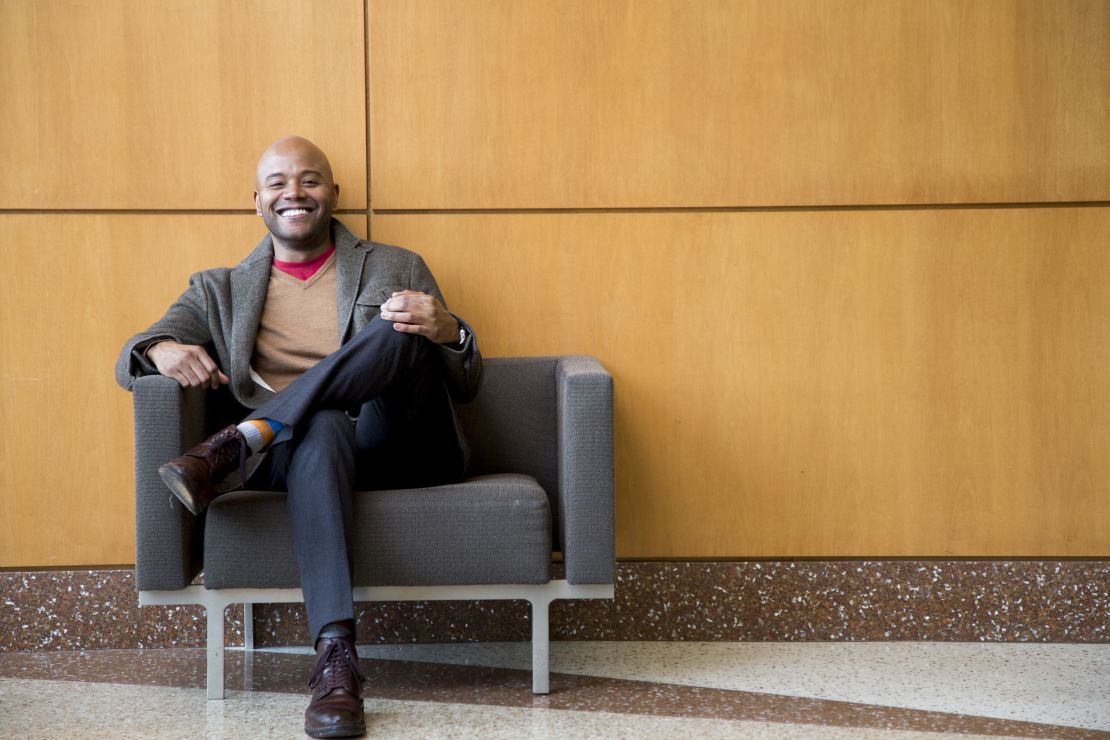 These tragedy-soaked portraits seem to be the only narratives about Haiti to which people beyond its borders are willing to pay attention.
As a Haitian-American, I have witnessed the tragic consequences of US foreign policy toward Haiti. My mother came to America both in search of new opportunities and to flee an autocratic regime – led by Francois Duvalier, aka "Papa Doc" – robustly backed by the United States. It would be more than a quarter of a century before my mother felt safe enough to return home.
Haitian history and culture suffused my childhood and my predominantly Black American elementary school friends learned to enjoy the luxuries of eating Caribbean food. At home, Haitian kreyol mixed interchangeably with English, but the island's revolutionary history and how the joy and pain embedded in wistful stories of the past remained ever present. Being Haitian in America suffuses one with a poetic understanding that the past continuously shapes the present.
While Cuban exiles received special immigration status that allowed them to create safe havens in Florida, Haitians have died by the hundreds and thousands trying to flee political instability and poverty with deep roots in American foreign policy. Those who survive the trip have been consistently mistreated. President Donald Trump's lack of compassion toward Haiti could be seen in his 2018 decision to end Temporary Protected Status for nearly 60,000 Haitians displaced by the 2010 earthquake.
The people of Haiti and the Haitian diaspora in America and around the world carry pride, not shame or embarrassment, about their rich history. Haiti, against all odds, taught much of the world to sing a new song of freedom, hope and liberation. A colony of enslaved Africans became, by 1806, the New World's first Black Republic, a distinction that has made Toussaint Louverture – the revolution's most brilliantly versatile leader – a global icon. As such, Haiti occupies a favored space in global narratives of the tragic consequences of Black political self-determination.
The 2021 earthquake, like its more devastating 2010 counterpart, has placed Haiti, once again, front and center in the American press. The images, this time coming from Les Caye rather than the leveled capitol city Port-au-Prince, have been a dominant thread on social media at a time when the fall of Afghanistan is also demanding global attention. Rescue operations and international aid have been amassed but are experiencing great difficulty reaching inhabitants in the epicenter of the quake. This latest crisis comes on the heels of the assassination of Moise on July 7 in Petion-Ville, a suburb of the nation's capital.
Haiti emerged as the literal and figurative bete noir of colonial powers in the 19th century. Between 1791 and 1804 enslaved and free Africans waged a blood struggle for independence that rocked the Western hemisphere. The Haitian Revolution inspired over two centuries' worth of stories whose complexities that even the most committed and sympathetic followers of the island's history might have trouble fully unpacking.
What is certainly true is that Haiti paid dearly for its success in eradicating racial slavery. The international community crafted policies that helped to ensure that Haiti's road toward political self-determination would be littered with man-made obstacles. Most infamously, France's onerous debt indemnity in exchange for official recognition and the United States' 19th century embargo and 20th century invasion severely hindered the newly independent country's ability to prosper and foster its own political fortunes.
Such destabilizing external foreign policy offensives exacerbated periods of domestic instability and environmental catastrophes, with increasing repetition, have led even some Haitians, in moments of despair, to wonder why Ayiti seems to be locked in a tragic spiral of poverty, domestic upheavals, and death. American support of political strongmen in Haiti, such as "Papa Doc" and his son, Jean-Claude Duvalier, aka "Baby Doc," as well as leaders with autocratic tendencies like the recently assassinated Moise has weakened efforts to establish democratic stability and institutional infrastructure that Haitians can rely on. The US' penchant for backing strongmen dictators who enriched themselves at the expense of strengthening democracy made Haiti more vulnerable in the wake of recent environmental catastrophes such as earthquakes in 2010 and 2021 and Hurricane Matthew in 2016.
But there is another, less-well-known but wholly authentic narrative of Haiti that still receives too little global attention. The Haitian Revolution inspired global rebellions against White supremacy that transformed the world in ways that are still being felt and understood today. Black Americans, still toiling under chattel slavery, heard whispers about the revolt that led to slave rebellions in the United States. Frederick Douglass, the leading Black abolitionist of the 19th century, drew tremendous inspiration from Haiti, eventually serving as the US ambassador to Haiti under President Benjamin Harrison. Douglass, at the behest of Haitian President Florvil Hyppolite, represented Haiti at the World's Columbian Exposition in Chicago.
More recently, US foreign policy toward Haiti has ranged from outright hostility to benign neglect. President Bill Clinton's trade policies damaged local rice production, marring the hopes of Haitian farmworkers – something he subsequently apologized for. No president, including Barack Obama, has extended the protective status granted to Cuban exiles to Haitians.
The world owes Haiti and its people an enormous debt, one that can only be repaid through more comprehensive global policies, economic investment and financial reparations – from France and the United States for their well-documented instances of treachery – and not through the proliferation of NGOs that, pre-pandemic, made Haiti the center of an ineffectual international foreign aid system. Foreign aid in the wake of recent disasters has, paradoxically, accelerated Haiti's descent into domestic chaos and strengthened the anti-democratic tendencies of elected officials.
Billions of dollars in foreign aid have been unable to extinguish the legacy of violence and corruption embodied by Francois Duvalier's "Touton Macoute" or goon squad that carried out his political will. Environmental disaster and internal domestic conflict have further weakened the ability of already-vulnerable institutions to provide clean water, adequate healthcare and safe waste removal for Haitians. The lack of financial transparency for foreign aid received often dovetails into an absence of political accountability.
More often than not, meanwhile, America's interest in Haiti stops at the shores of tragedy, environmental disaster and domestic turmoil. That's particularly galling to see in a nation that, up until recently, was largely unwilling to confront the legacy of racial slavery (and where many remain resistant to doing so). But it's then no surprise that the US has resisted trying to understand its own role in the problems that currently beset Haiti.
Human interest stories connected to disasters in Haiti often highlight the resiliency, strength and soul force of the Haitian people. This is all well and good, but Haitians know that the tears being shed in the immediate aftermath of earthquakes, coups and poverty are often forgotten when it comes time to crafting policies capable of empowering the people of Haiti to shape their own destiny.
A more authentic, historically rooted and politically empathetic narrative of Haiti would recognize that they are us and we are them. The past year of domestic racial and political upheaval in America illustrates just how difficult it can be to sustain genuine democracy, something Haitians have attempted, with intermittent success, with only great difficulty and always with at times negative outside (including American and French) interference.
Haiti is neither irreparably broken nor perpetually resilient. The island, like its people, contains multitudes. Until the US and the international community fess up to the historic and continuing influence they play in Haitian affairs, we will continue to interpret this unfolding history in isolation without realizing that it is in fact, a mirror.