The levees held. The power grid did not.
Millions of Gulf Coast residents who survived Ida's devastating winds and deluge of rain face a new danger – widespread power outages that are expected to last for weeks, coupled with a period of excessive heat.
Ida, which made landfall Sunday as a Category 4 hurricane, has already contributed to five deaths, including a drowning in Lafitte, Louisiana. Hundreds of people have been rescued, but search-and-rescue crews haven't been able to access some of the hardest-hit areas, so it's not yet clear how many residents might be still be trapped by flooding or debris.
Officials say electricity might not be restored to some areas for a month, which could prove life-threatening as intense heat moves into the region.
New Orleans Mayor LaToya Cantrell said Tuesday evening that "some level of (power) transmission" could begin soon.
"The first step is transmission, and there's been significant progress as it relates to that," the mayor said. "The next step will be focusing on distribution lines. So we're getting closer, and it could mean we do see some level of electricity or light in the city come tomorrow night."
The National Weather Service issued a heat advisory for southeast Louisiana and southern Mississippi until 5 p.m. Wednesday.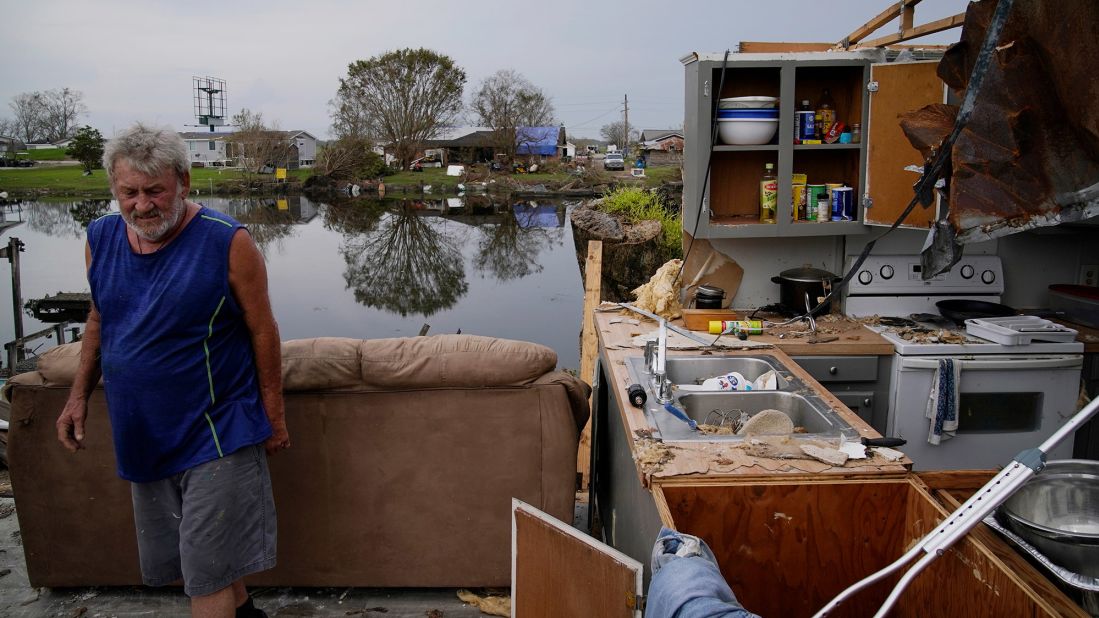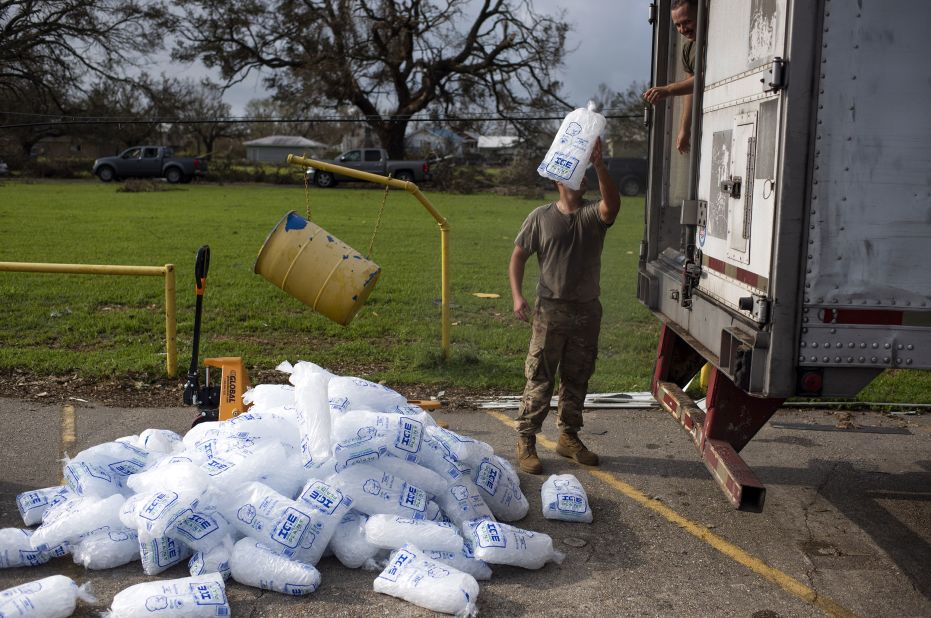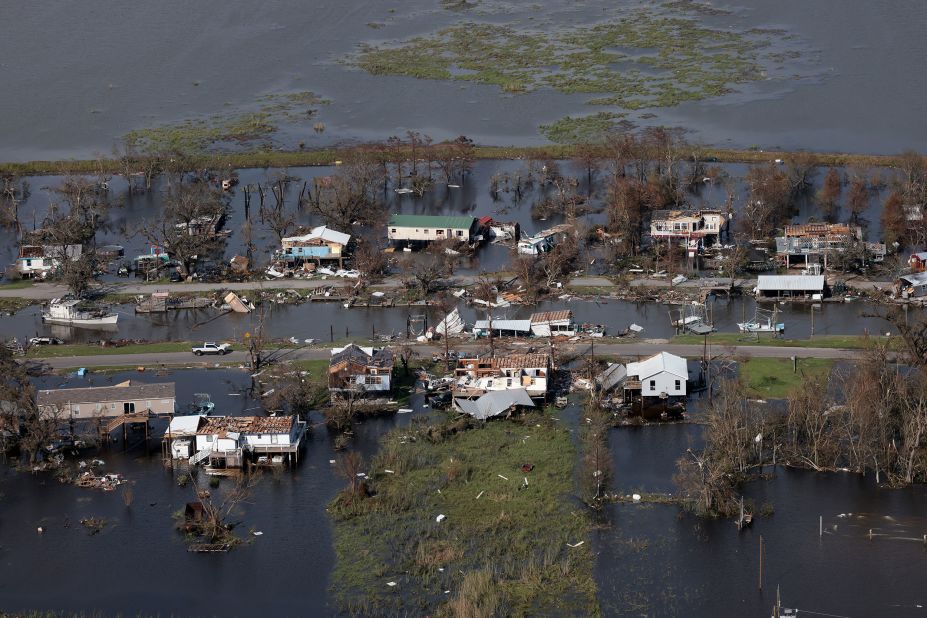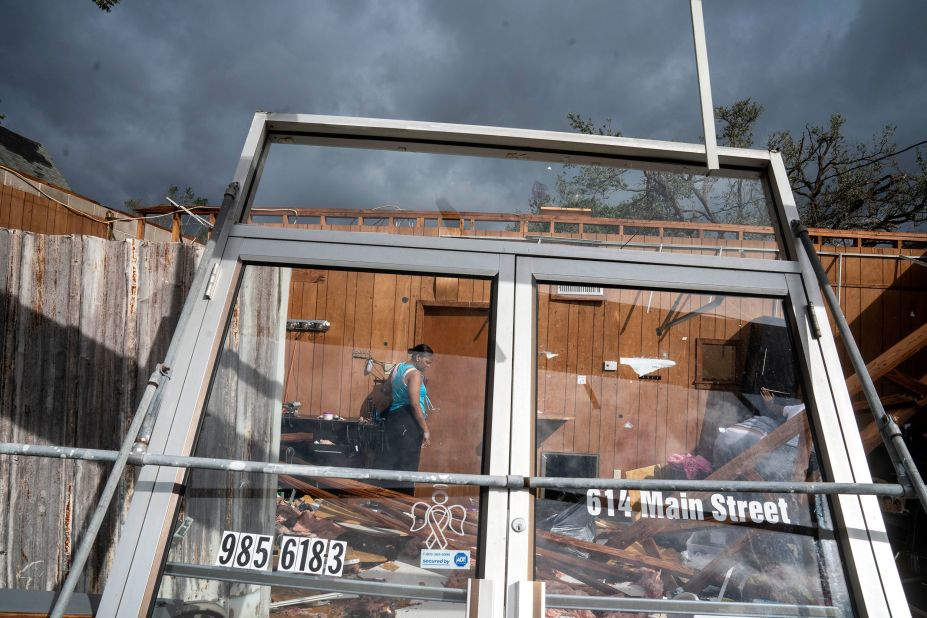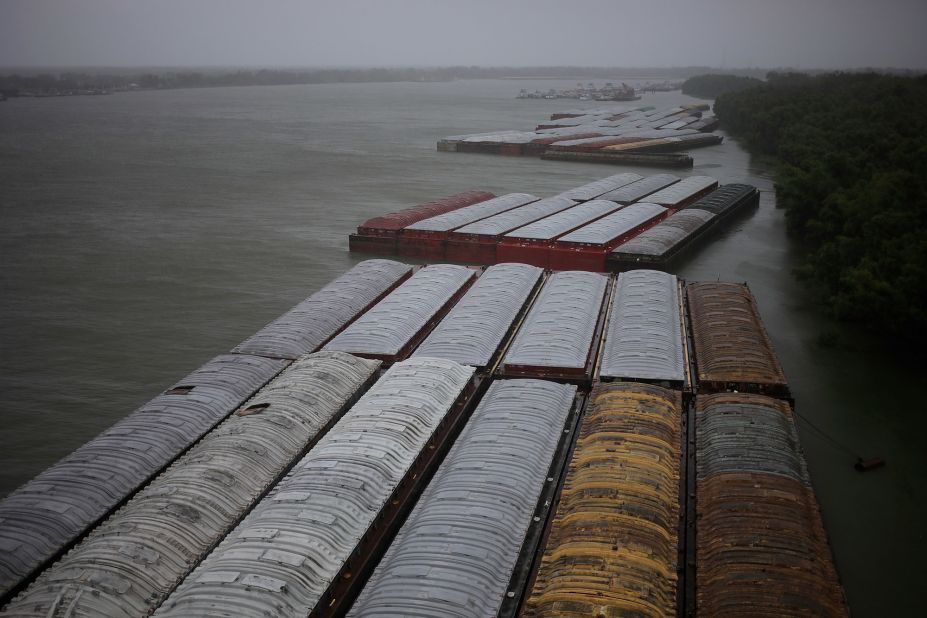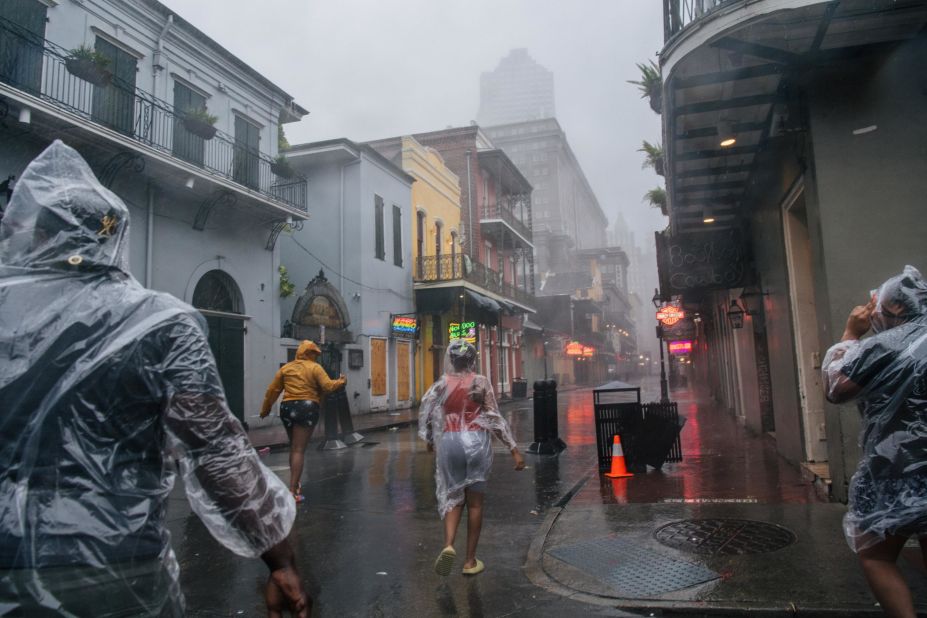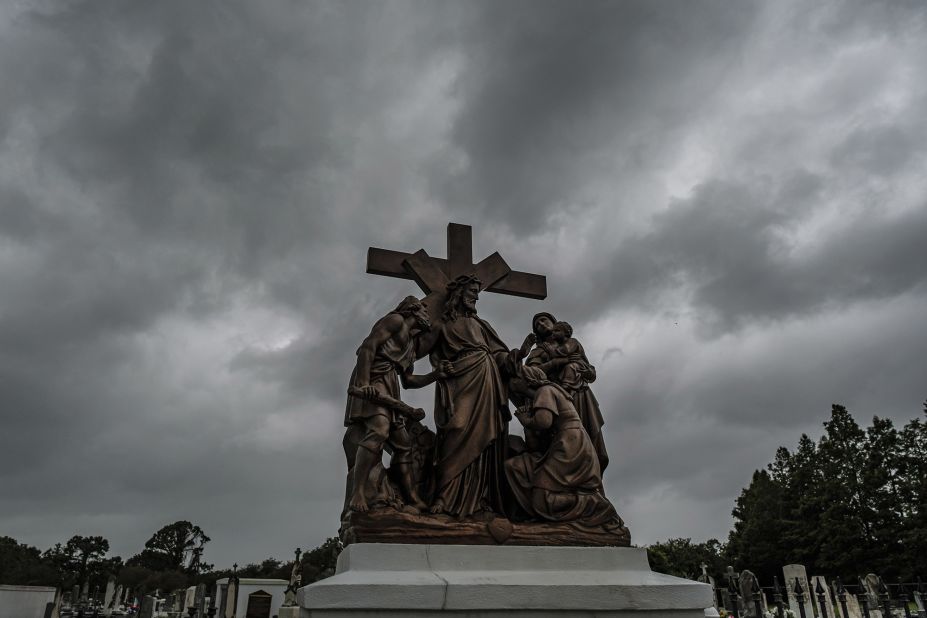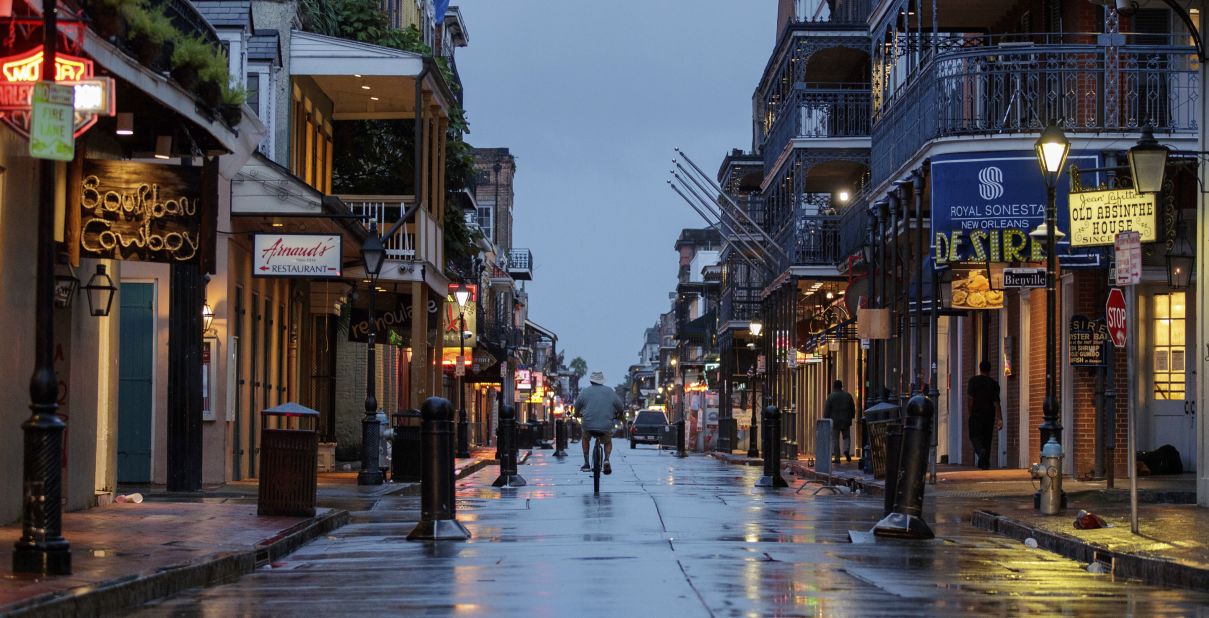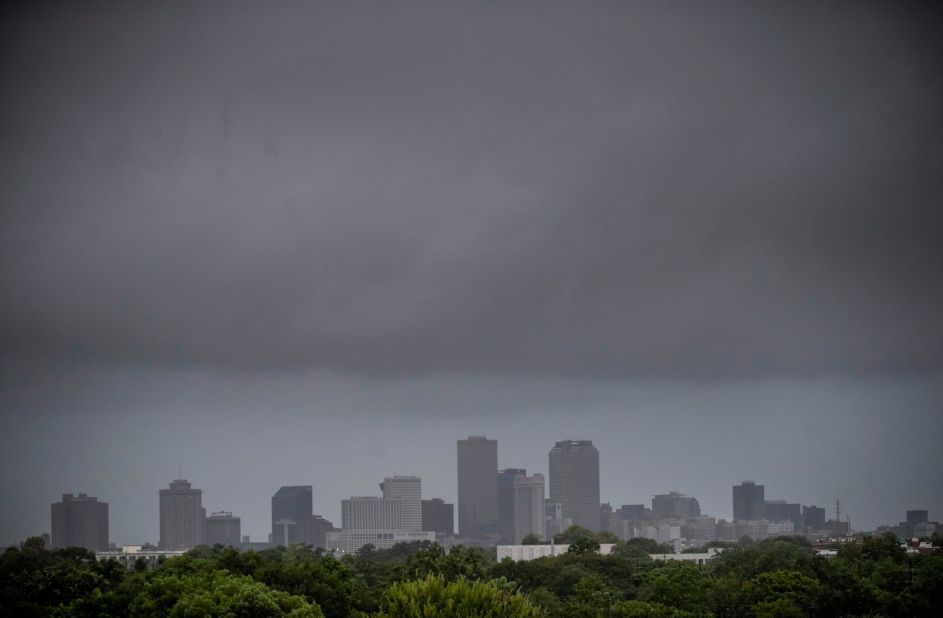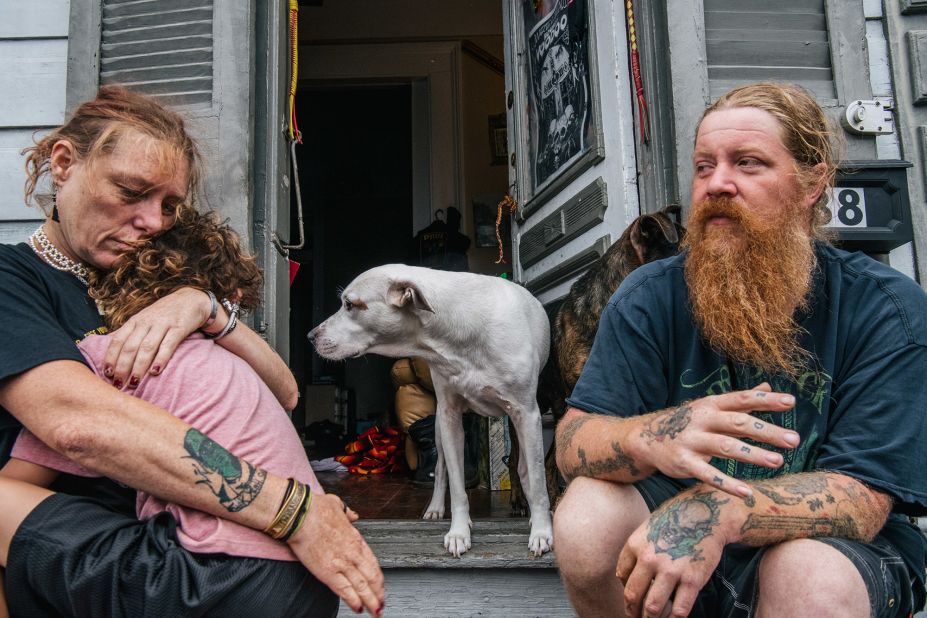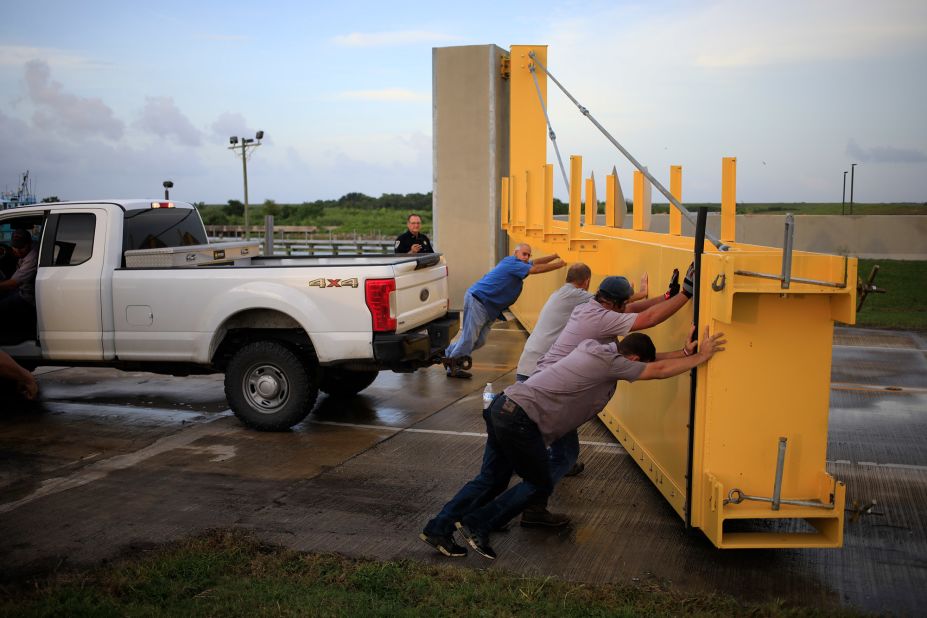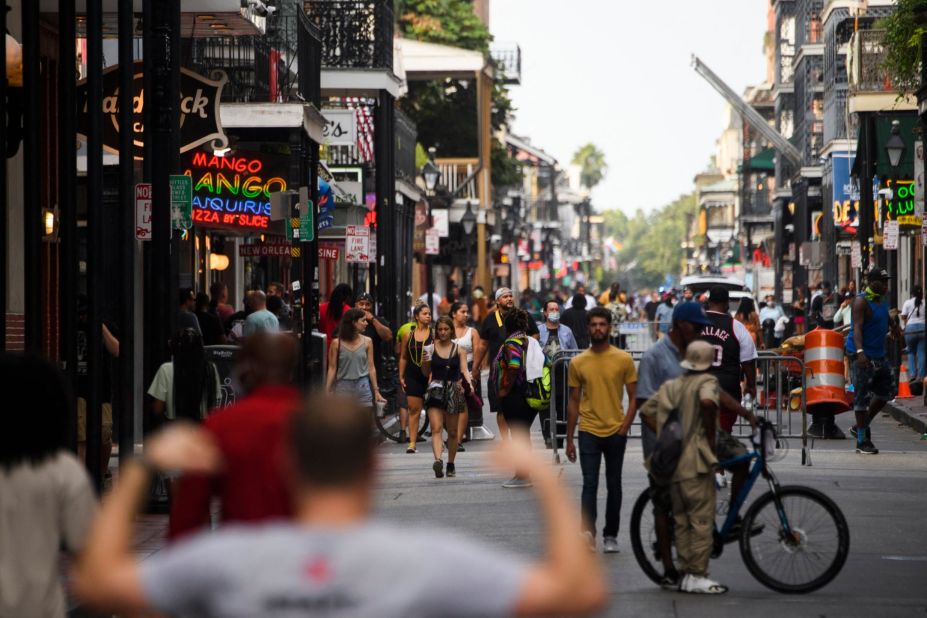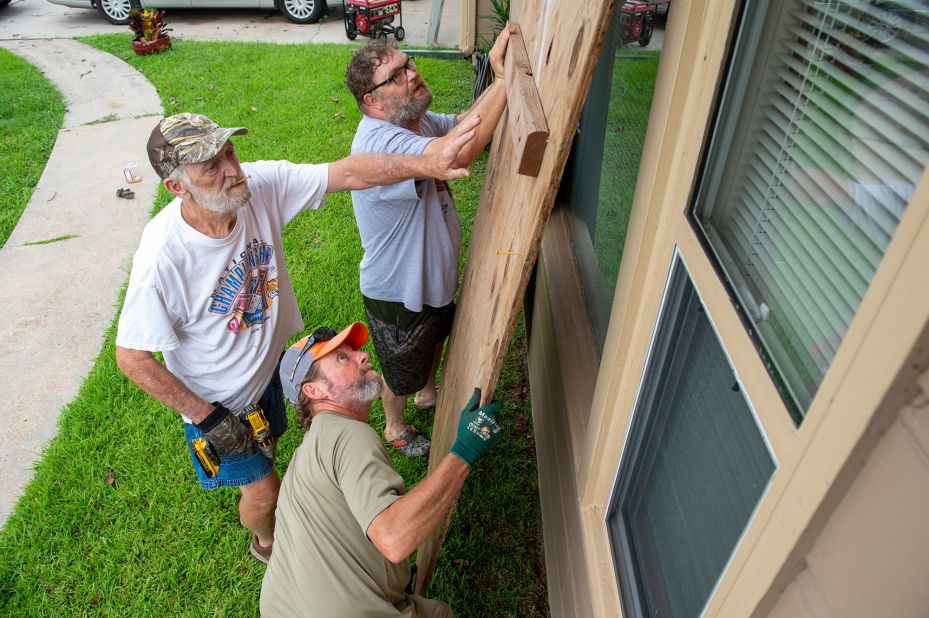 In pictures: Hurricane Ida devastates Gulf Coast
That means some residents who stayed and rode out the storm will face heat indices of 105 to 107 degrees – without air conditioning. Heat is the No. 1 weather-related cause of fatalities in the US, the weather service said.
Many local officials have urged those who evacuated not to come home yet, citing downed power lines, impassable roads and potential hindrances to rescue workers.
"Many of the life-supporting infrastructure elements are not present, are not operating right now," Gov. John Bel Edwards said Tuesday. "Please don't come home before they tell you that it's time."
Yolanda Teague lives with her eight children, her mother and others in a house in the New Orleans neighborhood of Algiers. The roof and ceiling were damaged by Ida.
One of her sons has a heart condition. She is worried his health will deteriorate.
"It's going to get rough. You know what I'm saying? No electricity," she told CNN outside her storm-damaged house. "People don't know what's their next move. So it's probably going to get rough."
She said her other concern was running out of food and drinks.
At a center that was handing out groceries in the neighborhood, the line went on for several blocks.
Plaquemines Parish told evacuated residents that items like water, groceries, fuel and medical supplies are depleted.
"Therefore, please obtain the necessary supplies prior to returning to Plaquemines Parish," officials warned.
Still, the damage left in Ida's wake is a far cry from that left by Hurricane Katrina, the 2005 storm that caused New Orleans' flood protection system to fail, flooding 80% of the city and killing more than 1,800 people along the Gulf Coast. The government has spent billions of dollars in the 16 years since rebuilding and strengthening that levee system, and the infrastructure upgrades appear to have worked as designed.
"There were a few smaller levees that were overtopped, to some degree, and for some duration of time, and that did result in some people's homes are being flooded," Edwards said Monday. "But they did not fail."
Ida remains a threat for other states across the eastern US. Now a tropical depression, the storm is bringing heavy rain and the threat of flash floods to Tennessee, the scene of deadly flooding just last week.
There is a high risk (level 4 out of 4) of flooding for portions of the Northeast from Wednesday into Thursday morning, according to the National Oceanic and Atmospheric Administration's Weather Prediction Center.
The high risk stretches from extreme northern West Virginia, across Pennsylvania, northern New Jersey, southern New York and Connecticut. A moderate and slight risk surrounds this area, stretching from southern Virginia to southern Vermont and New Hampshire.
Weeks without electricity
The short-term challenge for Louisiana is the failure of its power grid and its impact on gas supplies, communication networks, clean water and hospitals.
More than 1 million homes and businesses in Louisiana, 42,000 in Mississippi, and 8,800 in Georgia are without power, according to PowerOutage.US.
The Louisiana outages are concentrated in the southeastern part of the state in and around New Orleans. Power is out for more than 90% of customers in Orleans, Jefferson and St. Tammany parishes, three of the four most populated parishes in the state.
The vast majority of these outages are among customers of Entergy, which said Monday the storm damaged eight high-voltage lines serving New Orleans and other parishes. Restoring power could take more than three weeks based on historical restoration times, Entergy said. The utility said 85,000 customers had their power restored by Tuesday morning.
St. John the Baptist Parish President Jaclyn Hotard said all of her parish is without power and infrastructure is extensively damaged, meaning recovery will take even longer.
In parts of Jefferson Parish, power is expected to be out for at least three or four weeks, Councilman Ricky Templet said. Another councilman, Byron Lee, said supplies are limited, grocery stores are closed and there is a two-hour line for gas. And officials in St. Charles Parish said it's "highly likely" the area won't have power for a month, according to a Facebook post.
To beat the heat, New Orleans plans to open cooling centers and mobile resources, including water, food, air conditioning and charging devices, the mayor said.
The electricity problems have also led to gas shortages and issues at local hospitals.
Lines of cars waited for hours Monday at the one or two gas stations still open in St. Bernard Parish, Louisiana, Council Member Richard Lewis said. Many stocked up on fuel for their generators.
In addition, four hospitals in Louisiana were evacuated Monday, the governor said. In the aftermath of the hurricane, many Gulf Coast hospitals are grappling with how to keep caring for patients amid the damage.
"We really need our hospitals, more than anything else, to come back up, so that people who are in ICU rooms and on ventilators and so forth can continue to receive the life-saving care that they need," Edwards said.
"That's important all the time. It's certainly important, even more so, because of the Covid situation."
Five people dead, hundreds rescued
Five people have died due to Ida so far, and hundreds have been rescued.
In Mississippi, heavy rain washed away part of Highway 26, killing two people and injuring 10 others. Seven vehicles went into a hole created by the washout, which was about 50 feet long and 20 feet deep, Mississippi Highway Patrol Trooper Cal Robertson said.
Louisiana has confirmed three deaths. The first came when a tree fell on a home in Prairieville, the Ascension Parish Sheriff's Office said Sunday. In New Orleans, a man drowned after trying to drive through floodwater near I-10 and West End Boulevard, the Louisiana Department of Health said Monday. And a 65-year-old identified as Emily Boffone drowned in Lafitte, according to Jefferson Parish Coroner Dr. Gerry Cvitanovich.
The Louisiana National Guard has rescued 359 people and 55 pets in southeastern Louisiana, the agency tweeted Tuesday afternoon.
Travel, too, has been sharply limited by unpassable roads and limited gasoline supply.
Louisiana's interstate highways, including I-10 and I-55, were clear of debris and open for travel Tuesday, but many other state roadways remain limited because of the storm, the Louisiana Department of Transportation and Development said Tuesday.
For those who able to return home, they may come back to an unrecognizable landscape.
Lafourche Parish residents, who were subject to mandatory evacuations, were allowed to return home Tuesday at noon. However, power is out and will not be restored for some time, a nightly curfew is in place, there is no access to clean water and alcohol sales are suspended, the parish said.
"Nearly all communication is down, including cell phone service parish-wide. Your home may be severely damaged and uninhabitable," the parish said.
Sign up for email updates for significant storms
Correction: An earlier version of this story gave an incorrect high temperature forecast for Louisiana. The forecasted temperature will be in the upper 80s with a heat index in the 100s.
CNN's Taylor Ward, Brian Todd, Steve Almasy, Keith Allen, Monica Garrett, Kay Jones, Gregory Lemos, Paul P. Murphy, Rebekah Riess, Jenn Selva and Amanda Watts contributed to this report.