The US Open tennis championship was battered by remnants of Hurricane Ida on Wednesday, causing one match to be suspended as rain poured through the stadium roof.
Kevin Anderson and Diego Schwartzman's second-round singles match was halted early in the second set as water came through multiple openings of the roof on Louis Armstrong Stadium.
The contest was later moved to Arthur Ashe Stadium and ended just after 1 a.m. ET with Schwartzman winning in straight sets 7-6 6-3 6-4.
"Thank you everyone for staying tonight," Schwartzman said in his on-court interview.
"Crazy weather. (It) was very difficult before the match. We were talking not just because we want to play, (but) also because the security and the government, police, everyone (that) was involved in the decision to come to this court."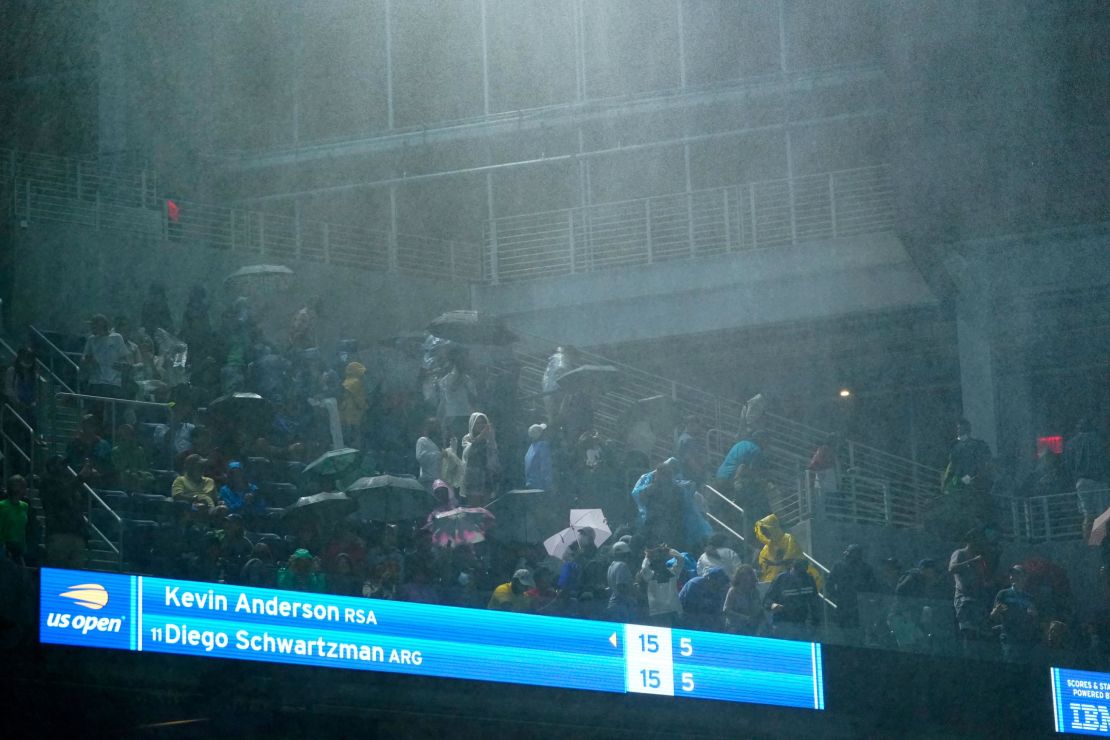 New York City declared a state of emergency early Thursday morning as the Northeast region was hit by strong winds and heavy rainfall.
READ: Tennis' governing bodies continue to urge players to get vaccinated ahead of US Open