At two meters, 46 centimeters (eight foot, one inch) tall, Morteza Mehrzadselakjani is the not-so-secret weapon of Iran's sitting volleyball team.
The tallest Paralympian in history and the joint-second tallest man in the world, Mehrzadselakjani, better known as Mehrzad, helped Iran successfully defend its Paralympic title on Saturday with a 3-1 (25-21 25-14 19-25 25-17) victory against the Russian Paralympic Committee (RPC).
Having now won seven gold medals since 1988, the victory further cements Iran's dominant status in the event.
Mehrzad, who was also part of the victorious team at the Rio Paralympics five years ago, recorded 25 spikes, two blocks and an ace in the final against the RPC – the only team over the course of the tournament to take a set off Iran.
He led the scoring with 28 points for Iran, while teammate Meisam Ali Pour contributed 17 and Viktor Milenin scored 30 for the RPC.
Visit CNN.com/sport for more news, videos and features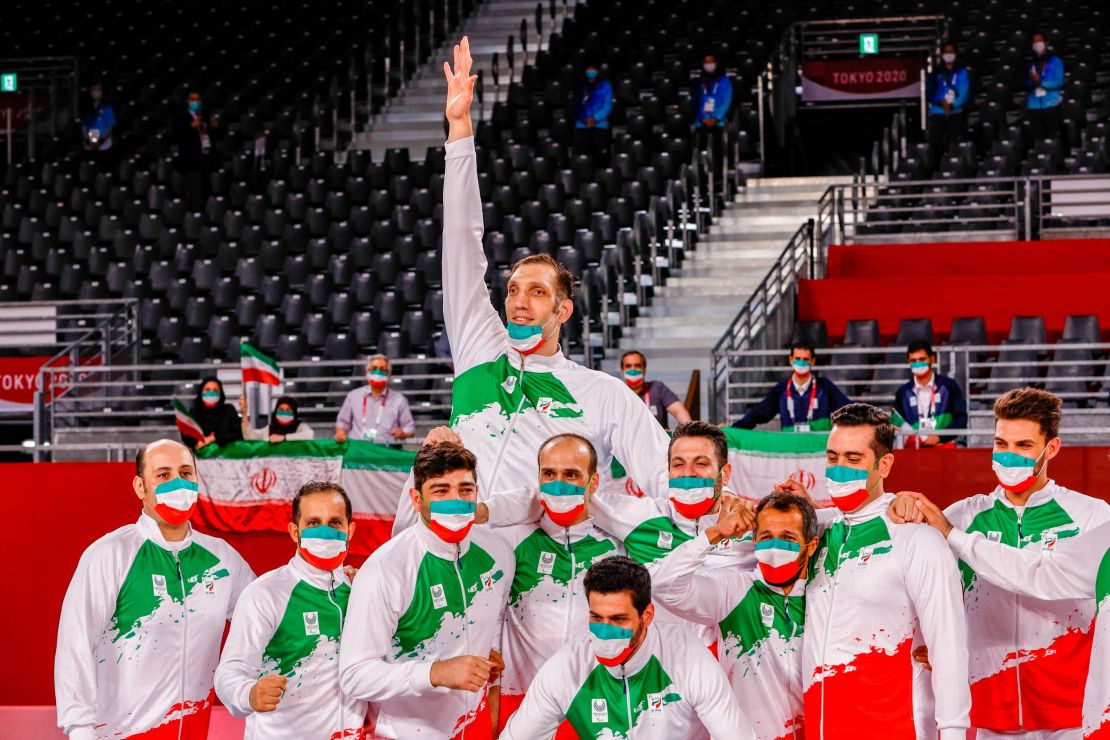 The 33-year-old Mehrzad started playing sitting volleyball for the national team six months before the Rio Games and acknowledged before the final how the sport has changed his life.
"Before starting to play sitting volleyball, I was sitting at home because I was ashamed of my height," he told reporters after Iran's semifinal victory against Bosnia and Herzegovina.
"After I was on a TV program, the sitting volley program asked me to join and it was like magic. It changed my life a lot."
Sitting on the floor with his arms raised, Mehrzad reaches a height of over six feet, making him an invaluable asset on the volleyball court.
However, he admitted that he feels uncomfortable receiving so much of the spotlight compared to his teammates.
"It is very difficult for me," said Mehrzad, who was diagnosed with acromegaly at a young age – a condition causing excess growth hormone. As a teenager, a pelvis fracture caused by a bicycle accident stopped his right leg from growing, making it shorter than his left and making it difficult to walk.
"I'm just taller than the other members of the team, but all of the team is very important, they each play their role in the best way," he added.
"I'm just a (team) member, I also try to play in the best way … Yes, my physical situation is very important for sitting volleyball. I'm just using my potential."
READ: Paralympian is stripped of gold medal for being three minutes late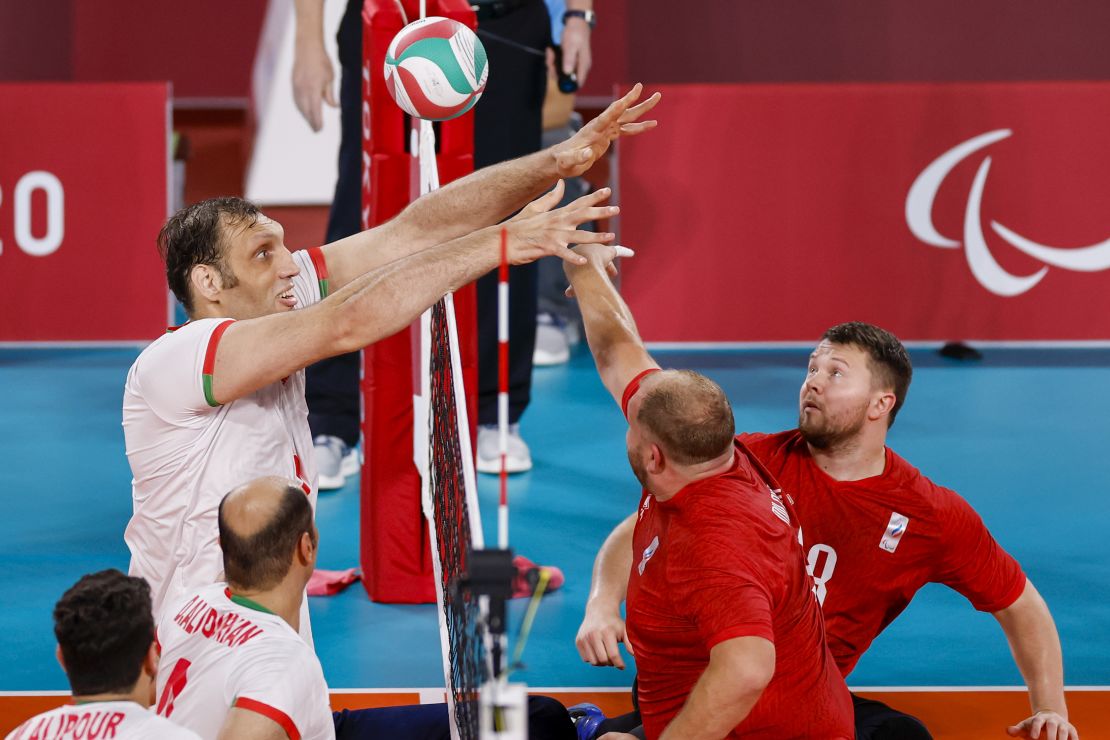 Iran defeated Germany, Brazil, China and Bosnia and Herzegovina in Tokyo before facing the RPC in the final.
Its fifth victory of the competition means that Iran has won seven golds and two silvers in sitting volleyball in the past nine Paralympic Games.
"Before coming to this match, I was able to talk to my wife, my son and my daughter and told them that they should not worry too much," said Iran setter and captain Davoud Alipourian.
"I told them to just trust that we will get the gold medal today because no other team deserves it more."
With the RPC taking silver, Bosnia and Herzegovina – which claimed men's sitting volleyball gold at the 2004 and 2012 Games – won bronze with victory against Brazil.