Cricket Australia (CA) has said there is "no alternative" but to cancel the proposed Test match against Afghanistan in November, following the Taliban's stance which aims to ban women from playing sport.
Australia's governing board for cricket is due to host Afghanistan for the one-off Test at the prestigious Bellerive Oval stadium in Hobart, Tasmania.
However, in a post from their verified Twitter account on Thursday, CA said that "if recent media reports that women's cricket will not be supported in Afghanistan are substantiated," it would have "no alternative but not to host Afghanistan for the proposed Test Match."
"Driving the growth of women's cricket globally is incredibly important to Cricket Australia. Our vision for cricket is that it is a sport for all and we support the game unequivocally for women at every level.
"We thank the Australian and Tasmanian Governments for their support on this important issue," it added.
The Australian Cricketers' Association (ACA) – which represents retired and current, domestic and international players – released a statement on social media in support of Cricket Australia's announcement shortly after.
"The ACA unequivocally endorses Cricket Australia's statement on the upcoming Test Match against Afghanistan," the statement read.
"What is happening now in Afghanistan is a human rights issue that transcends the game of cricket.
"And while we would love to see players such as Rashid Khan play against Australia, hosting this Test Match cannot be considered if that same opportunity to play the game is denied to Roya Samim and her teammates."
'My country is in chaos'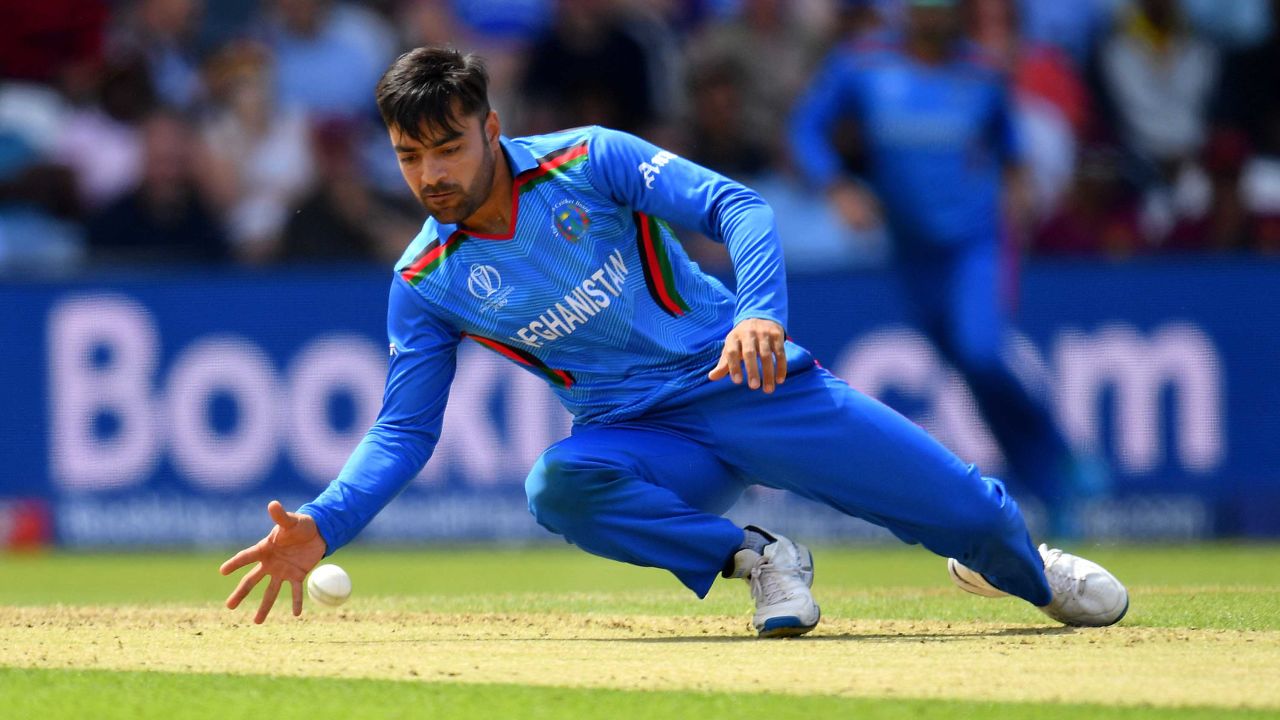 The news comes as Ahmadullah Wasiq, deputy head of the Taliban's cultural commission, told Australia's SBS News that Afghan women should not play cricket and other sports where they would be "exposed."
"In cricket, they might face a situation where their face and body will not be covered. Islam does not allow women to be seen like this," Wasiq told SBS News.
Meanwhile, the Guardian reported that Afghan women's cricketer Samim fled her country for Canada, in order to escape the Taliban's takeover of Kabul in August.
Khan, who captains the Afghanistan Twenty20 side, has been vocal on social media about the conflict in his native country.
"Dear World Leaders! My country is in chaos," he tweeted in August, several days before the Taliban seized the presidential palace in Kabul.
"Thousands of innocent people, including children and women, get martyred everyday, houses & properties being destructed. Thousand families displaced.
"Don't leave us in chaos. Stop killing Afghans & destroying Afghaniatan [sic]. We want peace," he added.