New Zealand's cricket team is pulling out of its first tour of Pakistan in 18 years following a New Zealand government security alert.
New Zealand Cricket said in a statement that "following an escalation in the New Zealand Government threat levels for Pakistan, and advice from NZC security advisors on the ground, it has been decided the BLACKCAPS will not continue with the tour."
New Zealand was set to play Friday in the first of three One Day International matches in Rawalpindi before moving to Lahore for five Twenty20 international matches.
The team is now making arrangement for its departure.
A statement from the Pakistan Cricket Board said: "Pakistan Cricket Board and Pakistan Government made foolproof security arrangements for all visiting teams. We have assured the New Zealand Cricket of the same. The Pakistan Prime Minister spoke personally to the Prime Minister of New Zealand and informed her that we have one of the best intelligence systems in the world and that no security threat of any kind exists for the visiting team."
PCB says scheduled matches will continue and notes "cricket lovers in Pakistan and around the world will be disappointed by this last minute withdrawal."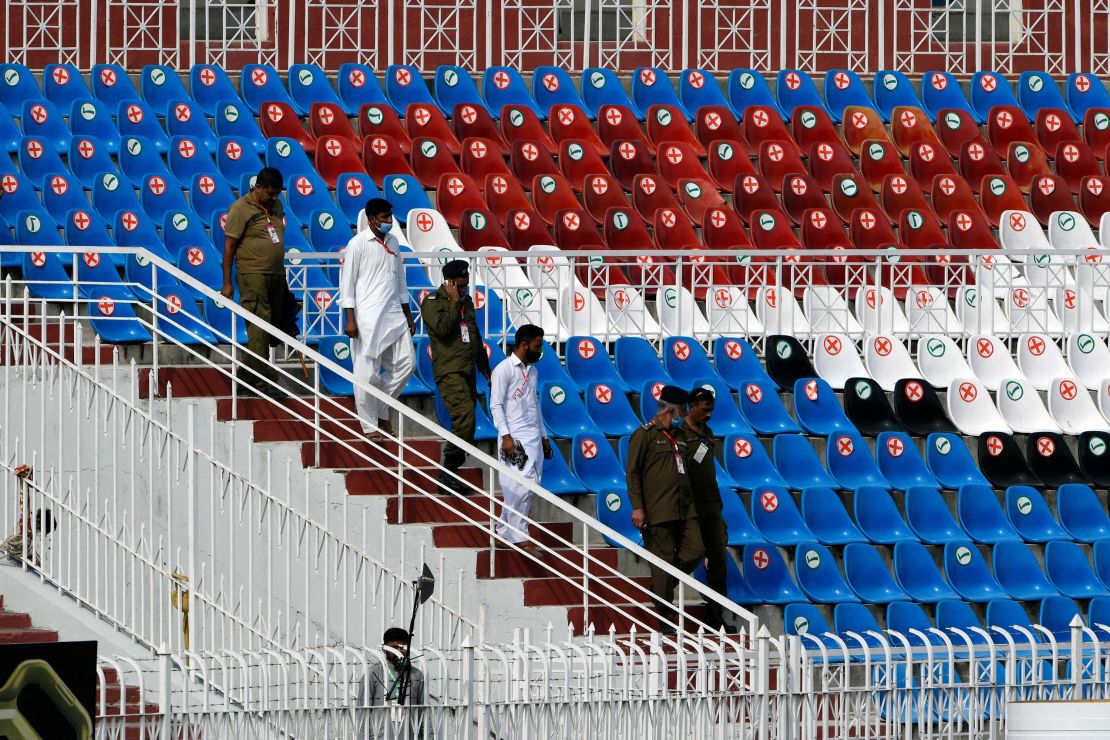 New Zealand Cricket would not comment further on the details of the security threats.
The statement from New Zealand Cricket quoted chief executive David White: "I understand this will be a blow for the PCB, who have been wonderful hosts, but player safety is paramount and we believe this is the only responsible option."
Visit CNN.com/sport for more news, features, and videos
New Zealand's Prime Minister Jacinda Ardern commented on the decision, calling the players' safety "paramount."
"When I spoke with the Prime Minister of Pakistan, I conveyed our thanks for taking care of the New Zealand Cricket team," a statement to CNN said. "I know how disappointing it will be for everyone that the game hasn't gone ahead, but we totally support the decision that's been made. Player safety has to be paramount."
Pakistan's Interior Minister Sheikh Rasheed denied there are security threats in the country.
Speaking to the media on Friday, the minister said: "It's a conspiracy against Pakistan and that multiple Pakistani security agencies checked the claims to reassure the New Zealand Cricket Board."