Editor's Note: Call to Earth is a CNN initiative in partnership with Rolex. Nnaemeka Ikegwuonu is a Rolex Awards Laureate.
In the bustling Ogere Market in Ogun State, Nigeria, the race is on to sell fresh produce early in the day. By noon, the sun is at its peak, and with temperatures soaring, food spoils fast. As the day wears on, food can sell at less than half of its original value, slashing profits for retailers and farmers.
That's why Nnaemeka Ikegwuonu decided to take a fresh approach to food waste. He's the founder of ColdHubs, which provides solar-powered food storage units designed for markets and farms.
The 39-year-old has won countless awards for the initiative and has just been announced as the joint winner of the $1.5 million AYuTe Africa Challenge, for promising young innovators who are using technology to reimagine food production on the continent.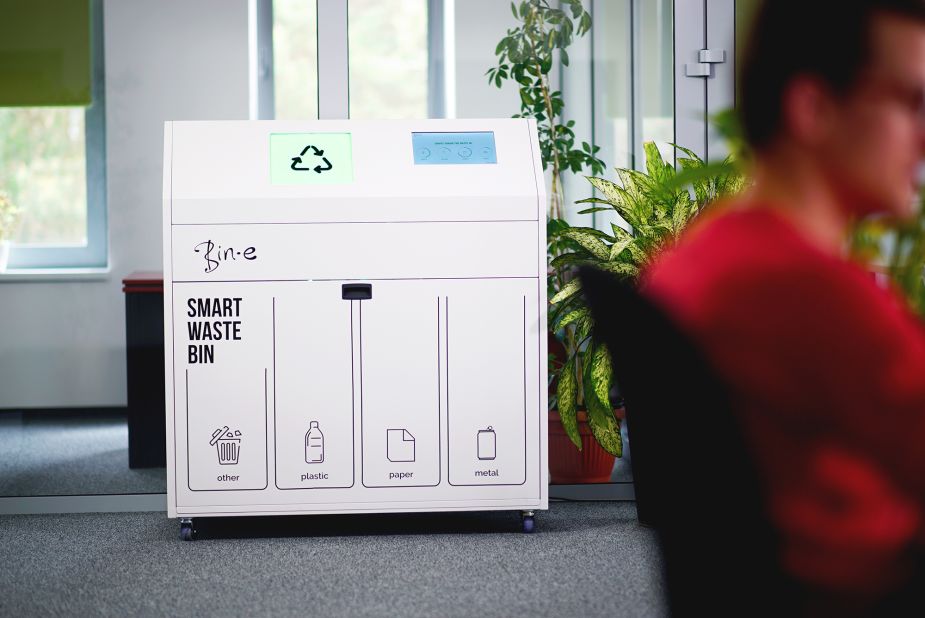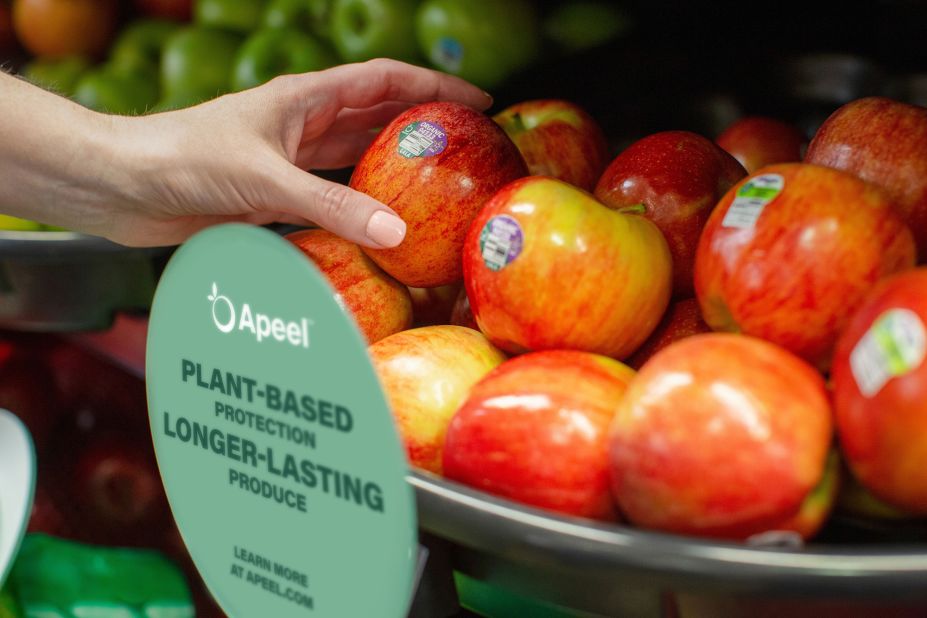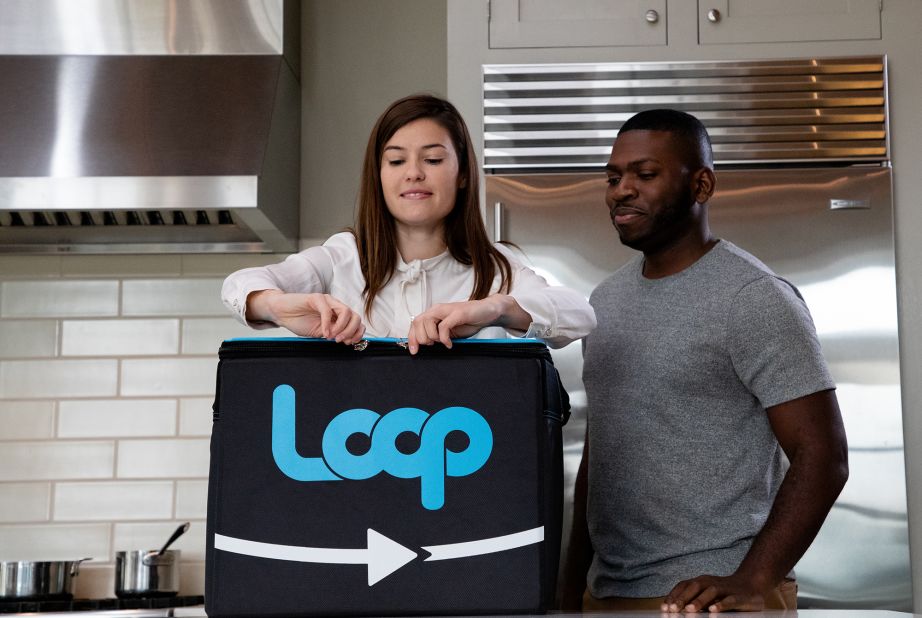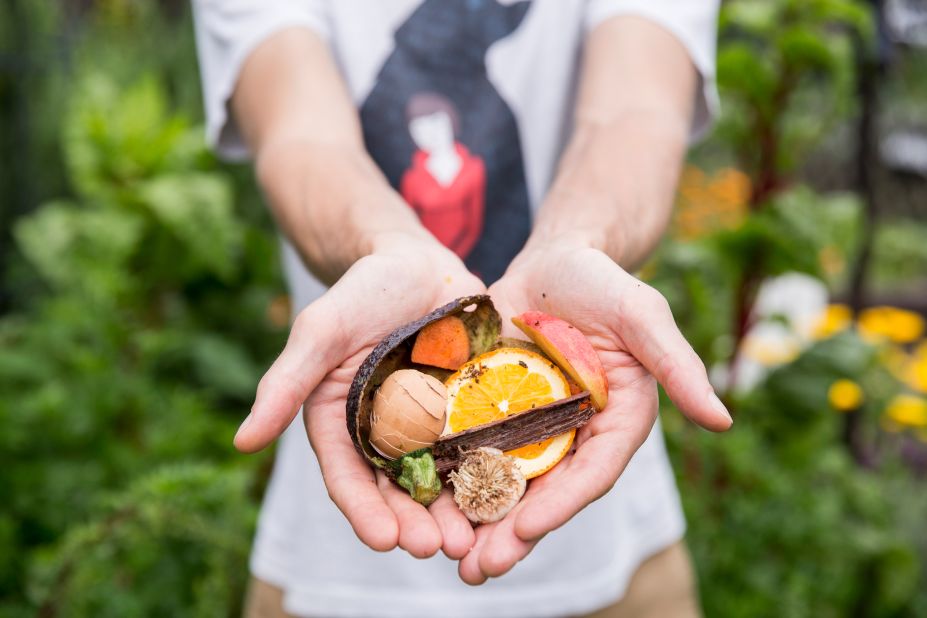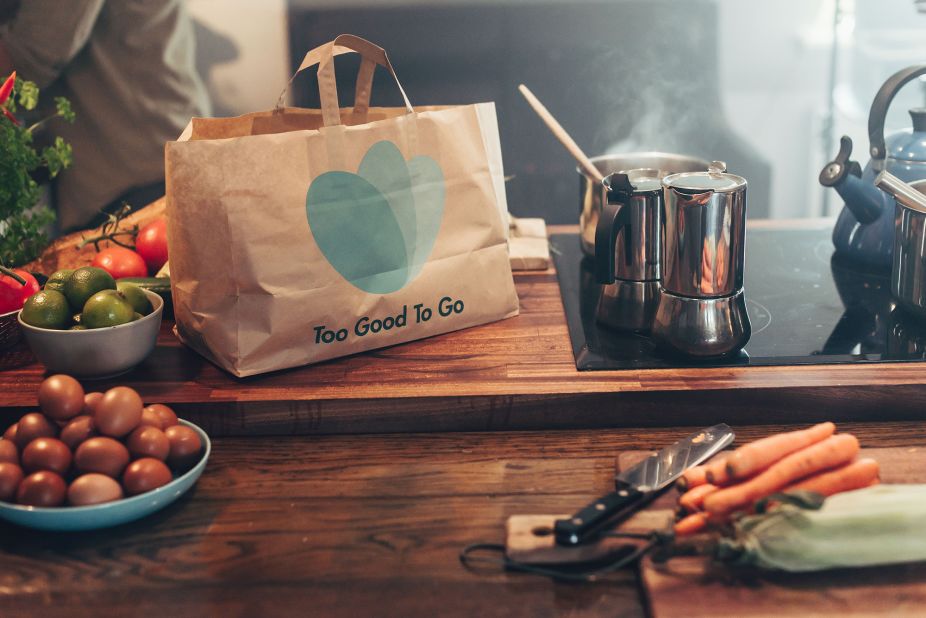 These startups are revolutionizing how we manage waste
Officially launched in 2015, ColdHubs now has 54 units in 22 states across Nigeria. More than 5,250 smallholder farmers, retailers, and wholesalers use its cold rooms and in 2020, the company stored 40,000 tons of food, reducing waste and increasing farmers' profits.
"This is food meant for human consumption that we typically lose along the supply chain, either during harvesting, transportation, or distribution," says Ikegwuonu. "The mission really is to reduce food spoilage due to lack of cold food storage at key points along the food supply chain."
Tackling a food waste crisis
Nigeria is ranked 100 out of 113 countries on the Global Food Security Index. Over 88 million people in the country face food insecurity and 12% are undernourished.
The problem isn't a lack of food, though: it's an excess of waste. An alarming 40% of the food Nigeria produces every year is lost before it even reaches consumers. That's equal to 31% of its total land use, according to the World Bank, and accounts for 5% of the country's greenhouse gas emissions.
Ikegwuonu's ColdHubs are 10-foot-square cold storage units which keep produce fresh for up to 21 days. Conventional cold storage units of this size would be powered by diesel generators and require 20 to 30 liters of diesel every day, says Ikegwuonu – but by using solar panels instead, he says that across all its units, the company prevents over 1 million kilograms of CO2 entering the atmosphere each year, while powering the units 24/7.
According to the UN, food waste accounts for up to 10% of global greenhouse gas emissions, so finding solutions to reduce waste could be vital in the fight against climate change.
Storing a crate of produce in the ColdHub costs around 25 cents per day, and has helped farmers and retailers double their monthly earnings, says Ikegwuonu: "This has been achieved by selling produce that was previously thrown away, sold off at the right price."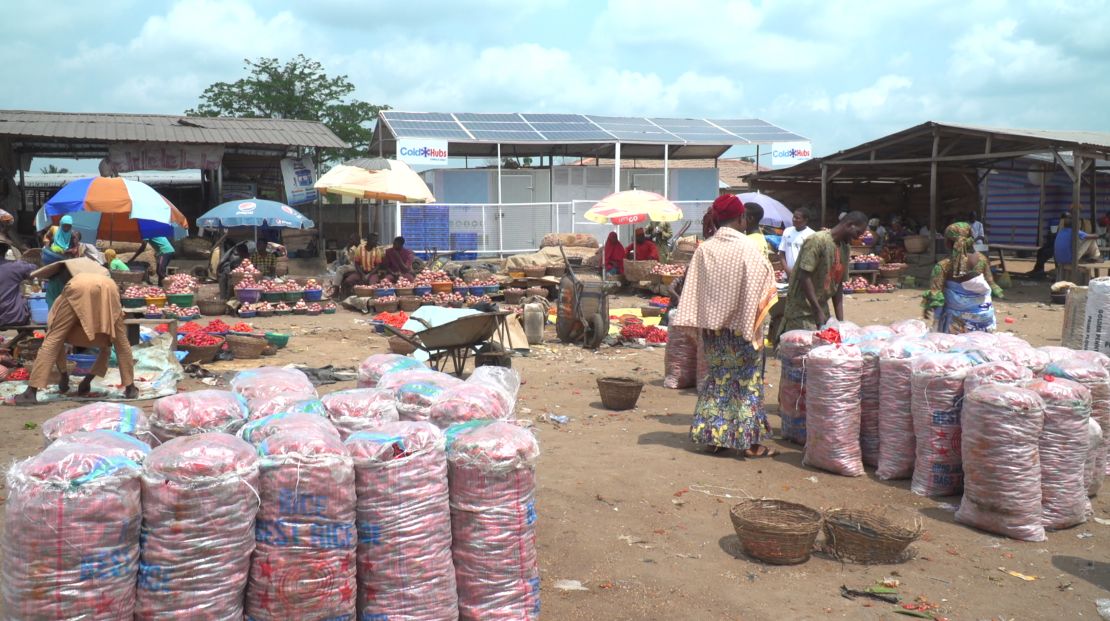 Scaling up
Looking to the future, Ikegwuonu says ColdHubs is also developing technology to freeze produce, for fishing communities in the Niger Delta. "Most of the coastal communities don't have access to energy at all," he says, adding that these freezer storage units would also have the capacity to produce ice blocks.
Ikegwuonu also wants to extend his social impact by creating gender parity and jobs in a country where around 35% of all employment is in agriculture, and 90% of rural livelihoods depend on it.
"We have been able to create about 66 new jobs for women," he says. "Many of these women have become empowered and change agents in their households and communities."
Ikegwuonu says his current focus is on expanding the business further in Nigeria – but in the next decade, he has his sights set on other countries struggling with similar food waste problems.
"The big dream for us is to solve the problem of food spoilage in Nigeria, and expand our technology and service to other African countries that have these challenges," he says.