US pair Brooks Koepka and Daniel Berger cut frustrated figures during their Saturday morning foursomes clash in the Ryder Cup after being denied a free drop by two sets of officials.
On the 15th hole at Whistling Straits against the Spanish pair Jon Rahm and Sergio Garcia, Berger's drive appeared to nestle in a small thicket of grass next to a drain.
Koepka, who was to take the next shot, called over the official to attempt to get a free drop because he wouldn't be able to complete his swing.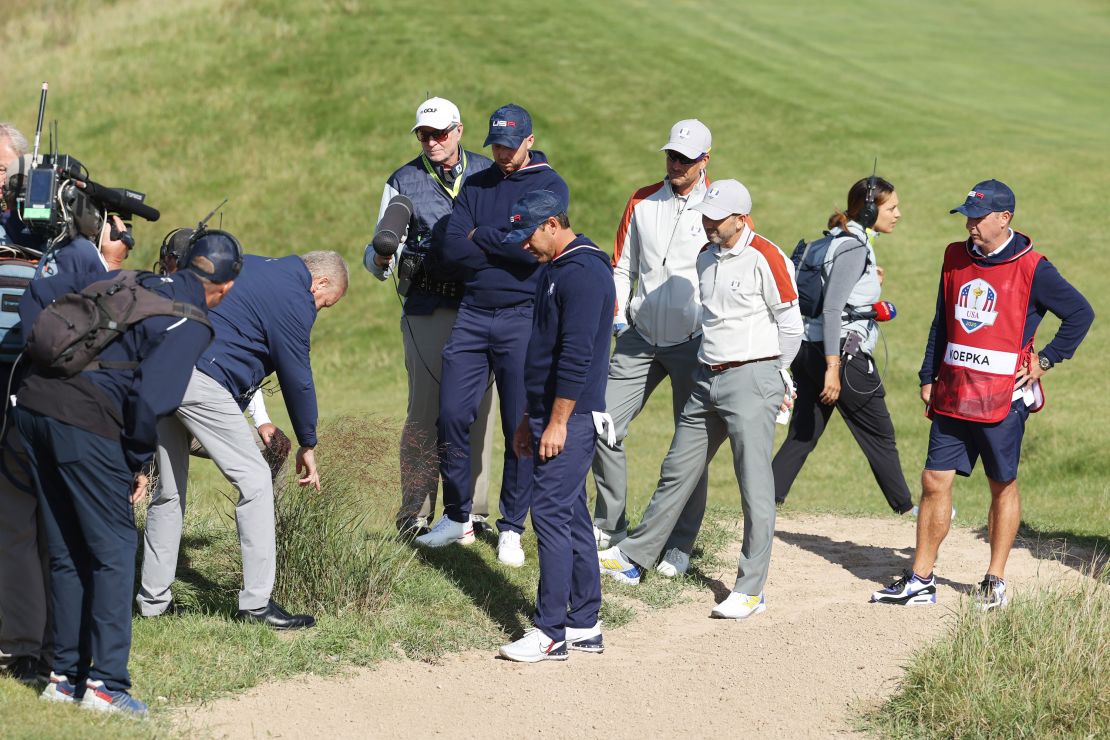 Just a few weeks ago, Koepka withdrew from the PGA Tour's Tour Championship after suffering an injury to his left arm when his club hit a tree root beneath the surface of the rough at East Lake.
Koepka could be heard saying: "If you say no, I'll call for a second opinion."
The official responded: "I've seen you hit plenty like that."
"I don't see how you can physically make a swing without making some contact," the four-time major winner added.
Per Koepka's request, a second official was called to give his judgment, only for him to side with the original decision, saying he wasn't perm