Garden peas are sometimes an afterthought on our dinner plates. But one Scottish farm-based distillery is reimagining the humble legume as the star ingredient in its eco-friendly gin.
Arbikie Highland Estate in Arbroath has created a line of spirits called Nàdar ("nature" in Gaelic) which removes more carbon dioxide from the atmosphere than it emits, making it "climate-positive," says Kirsty Black, master distiller at Arbikie.
Spirits are usually made by fermenting grains such as wheat or barley, cereal crops that typically require synthetic fertilizers. By using peas instead of wheat for the base spirit, Arbikie avroids the carbon emissions and pollution created by synthetic fertilizers. Then, after distillation, residual pea by-products are then used to make high-protein animal feed, with zero waste.
Black says consumers are increasingly interested in sustainably produced spirits, and hopes that Nàdar will introduce other producers to the opportunities.
Peas don't need fertilizing
The production of synthetic fertilizers is energy intensive, says Felicity Crotty, a senior lecturer at the Royal Agricultural University in London. A 2017 study found that 43% of a loaf of bread's carbon footprint came from the ammonium nitrate used to grow the wheat.
Without fertilizers, most plants are unable to get the nitrogen they need — yet legumes such as peas and lentils have a "symbiotic relationship with bacteria" which helps them remove nitrogen from the air and feed the plant, Crotty tells CNN Business.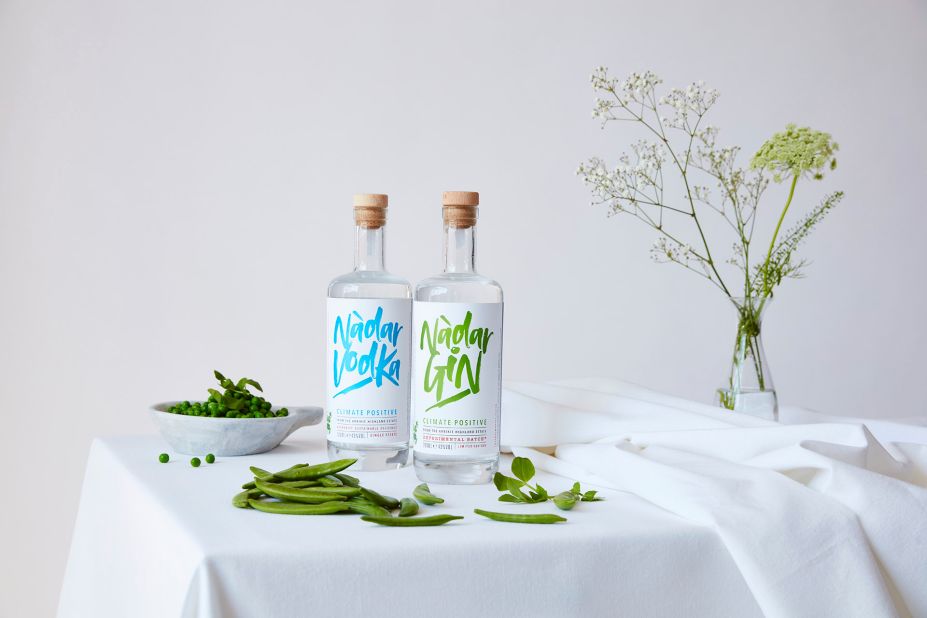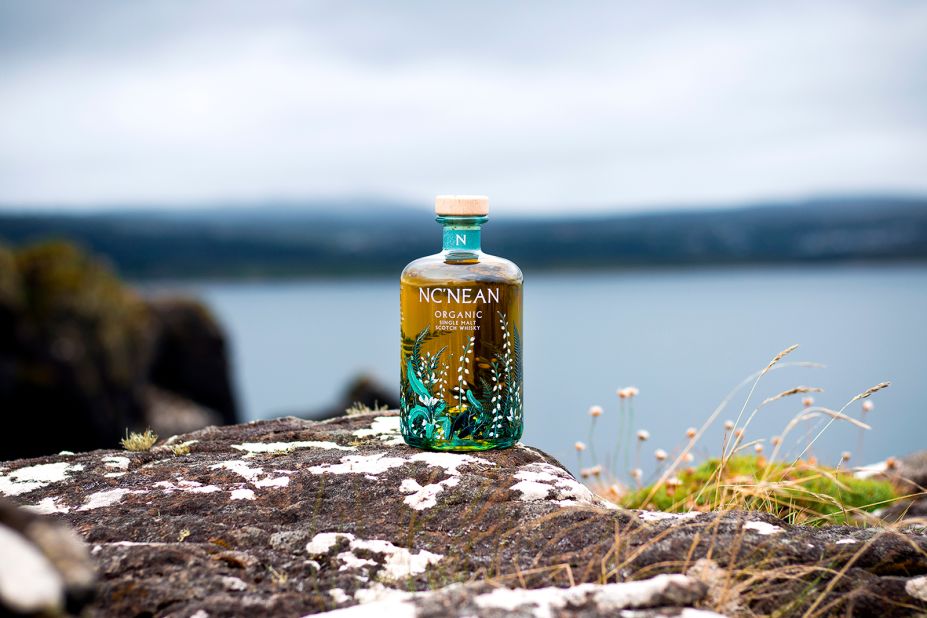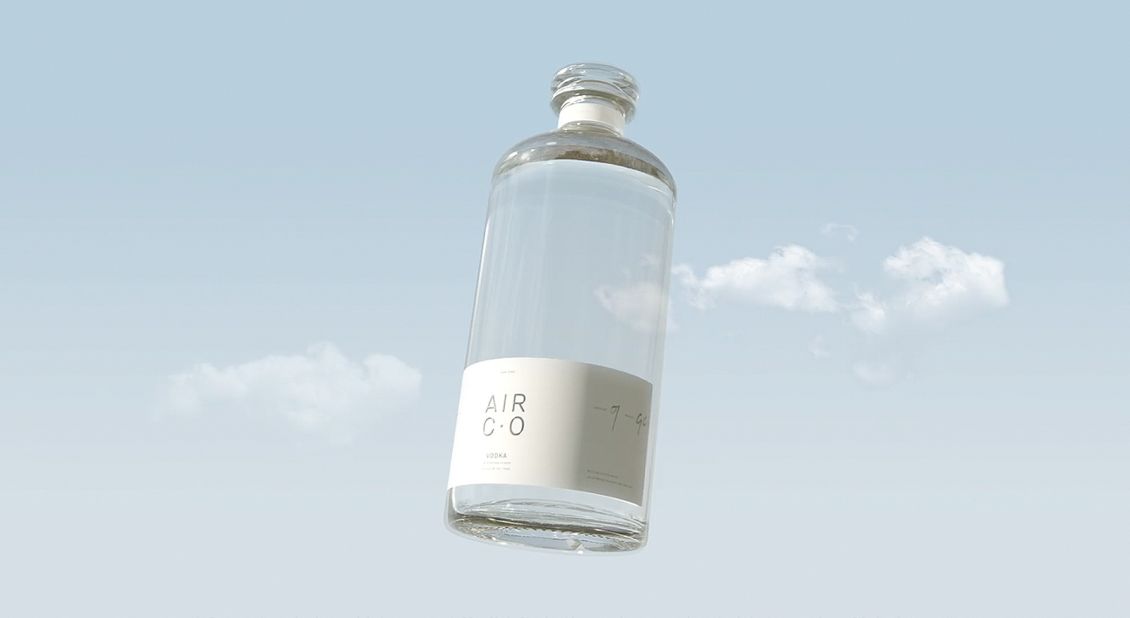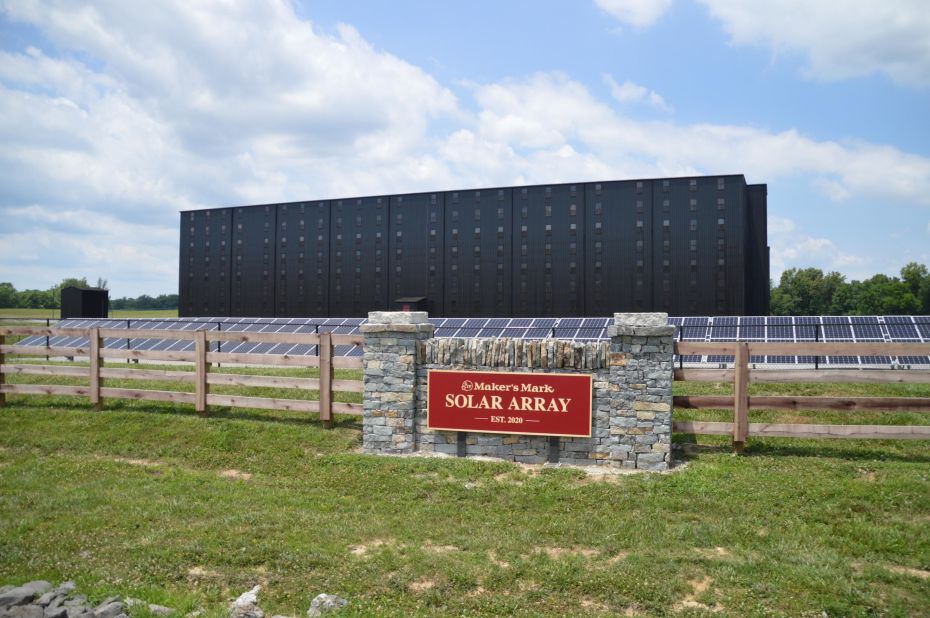 The sustainable spirits shaking up the drinks industry
Peas fertilize other crops
Using organic produce to grow grains for distilling would also remove the emissions associated with synthetic fertilizers. However, organic farms currently make up just 1.5% of agricultural land use, representing a tiny fraction of food production.
Not only do legumes not need fertilizing, they can be planted alongside other crops, leaving the soil richer in nitrogen and reducing the need for those crops to be fertilized too.
That's what Arbikie is doing. One of the downsides of using peas instead of wheat is that the crop occupies 112% more space than the equivalent amount of wheat. But as well as a distillery, Arbikie is a working farm, where peas were already grown alongside other plants to add nitrogen to the soil. By producing gin, it has come up with a high-value use for peas that would otherwise go to waste.
Pea waste can become animal feed
The residual pea waste is also turned into animal feed, which eliminates carbon emissions associated with feed production, such as land clearing, cultivation and transportation.
All of these sustainable actions add up. Analysis of the gin determined that the production of each bottle of Nàdar gin removes 1.54 kg CO2 equivalent from the atmosphere.
Now, from a family-run farm in Scotland, the Nàdar range — which also includes a climate-positive vodka — is quickly becoming available around the globe through partnerships with luxury hospitality groups such as Aman Resorts, Four Seasons, and Rosewood Hotels.
Priced at £43.00 ($60) per 70cl bottle, Nadar is targeting the luxury drinks sector, with a price comparative to high-end brands like Tanqueray and Monkey 47.
"We developed a valuable, high-end product with [peas]," says Black. "In turn, that'll increase the value of the crop, encourage more farmers to grow them, and ultimately, affect the environmental footprint of the supply chain."
A taste for sustainable spirits
According to the UK Spirits Alliance, the spirits industry in the United Kingdom has tripled in size in the past decade, adding an estimated £13 billion ($18 billion) to the economy last year. Since 2016, the number of gin distilleries has more than doubled.
As Nàdar plans to tap into this growing market and expand its global reach, increasing sustainability is still the priority — part of a larger trend in the alcohol industry as drinks manufacturers try to cut waste and emissions associated with packaging and transport.
Nc'Nean Distillery in Scotland produces whisky with organic barley in a distillery powered 100% by renewable energy. In the United States, Endless West is creating lab-made molecular whiskey, wines and sake that require less water and land, creating 40% fewer carbon emissions.
At Arbikie, the distillery already has solar panels and plans to introduce hydrogen power. In August, it further reduced its carbon footprint through a partnership with EcoSpirits, a low-emissions distribution system hoping to revolutionize the bar industry's supply chain.
"The alcohol industry as a whole now is really focused on improving its environmental impact," says Black. "I think [Nàdar] demonstrates how people can think differently."