Former cyclist Jan Ullrich has said that he was "nearly dead" before a visit from Lance Armstrong, his rival during the 1990s and 2000s, helped him turn his life around.
The 47-year-old Ullrich, who won the 1997 Tour de France and in 2013 admitted to having received blood-doping treatment during his cycling career, was speaking to Armstrong as part of The Move podcast after the pair had been riding together in Mallorca.
"Two years ago, I had big problems. You come and visit me and I'm so happy that you come," Ullrich told Armstrong, who was stripped of all seven of his Tour de France titles.
"I was on the same way as Marco Pantani, nearly dead. And then I recover and I have good friends … friends bringing me back to life and now I'm very happy."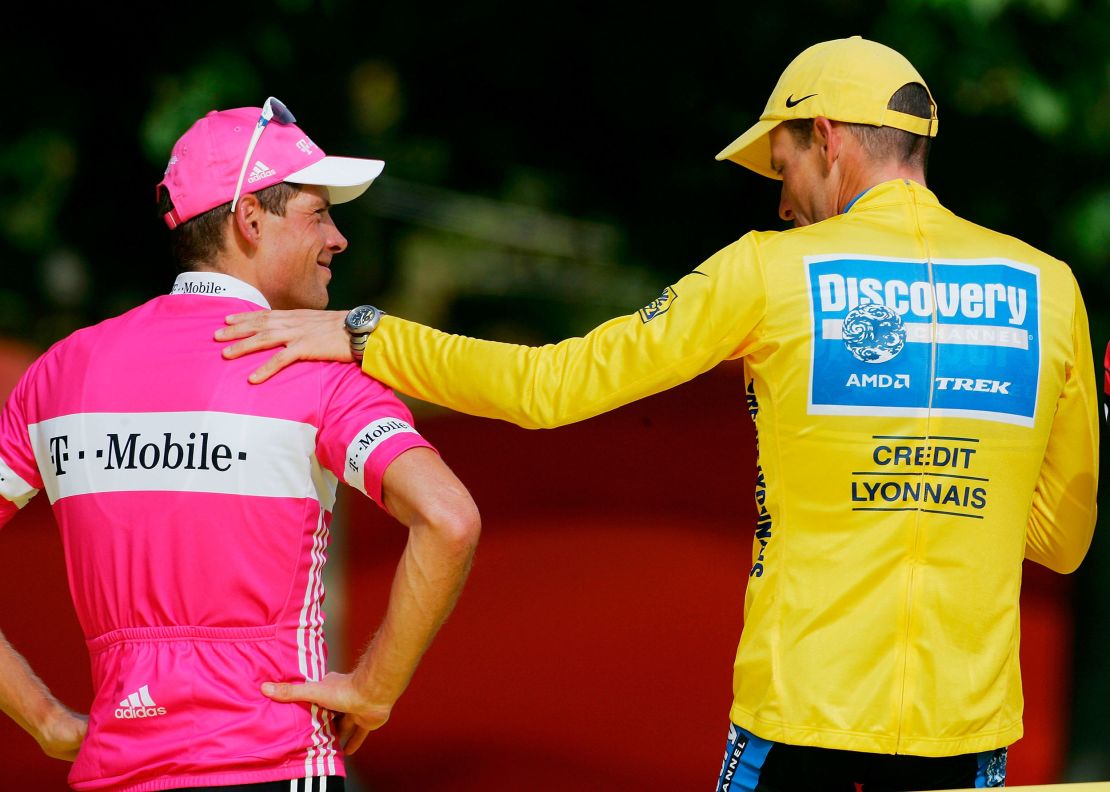 Pantani, winner of the Tour de France and Giro D'Italia in 1998, was also a fierce rival of Armstrong and Ullrich. He died of a drug overdose in 2004.
Reflecting on his recent return to the bike, Ullrich added: "God gave me this body and God gave me this talent and then I'm nothing or full gas … I train every day good, I drink water. I stopped alcohol, drugs three years ago. I live very healthy, my girlfriend's cooking very healthily for me.
"And this altogether brings me in good shape and a good feeling … I forgot for a long time what is good for me."
In 2018, Ullrich penned an open letter about his experience of rehab in Miami, which he called "the first stages of my personal Tour de France."
He ad