Few players saw the picture of a football pitch – the space, the opportunities and the dangers – quicker than Xabi Alonso.
But as he embarks on a career in management, Alonso is taking things step-by-step.
"I don't have a time frame for my career," Alonso, who is coach of Real Sociedad's B team, told CNN Sport.
"I feel that my step is here because I am not in a rush to reach the top level. I know that at some stage, if I keep doing well, it will come."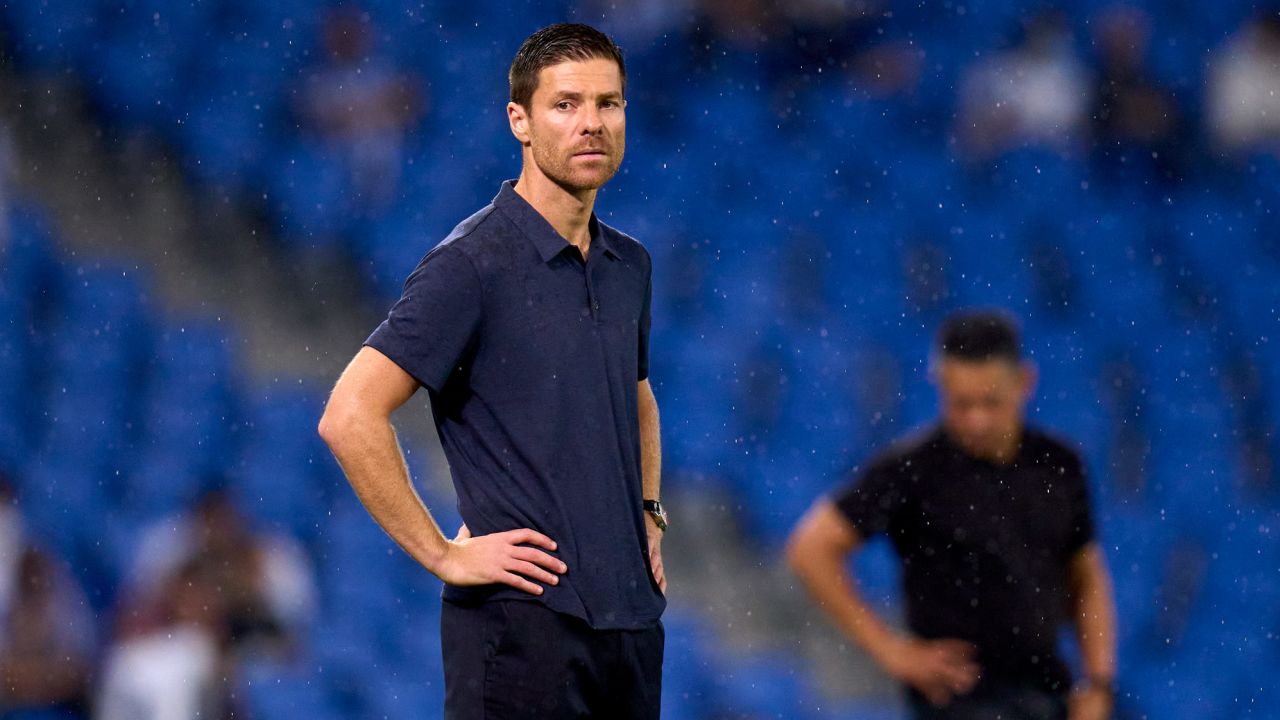 As a player it certainly went well – and then some – for Alonso.
When he decided to retire in the summer of 2017, Alonso left the game having won every major trophy in world football he could have possibly won.
There were the countless domestic league titles he collected with Real Madrid and Bayern Munich and a brace of Champions League crowns (with Liverpool and Los Meringues).
And with Spain, there was the national team's 2010 World Cup success as well as two European Championship triumphs.
As a player, Alonso was invariably the team's conductor. Renowned for his technical ability, precision passing and tactical play, Alonso dictated the rhythm and tempo of the games almost like a human metronome.
"He was coaching already when he was playing," says former Spanish and Liverpool teammate Luis Garcia.
Speaking from San Sebastian in Spain where he now lives and works, Alonso describes himself as player who was like a manager on the pitch.
"Sometimes the manager, he doesn't have time to give an instruction on the pitch. So you need players to be able to take those decisions when you are playing so quick. And that was my job, and that's why it became natural to me, to me, that process to try to be a manager."
To begin his new career, Alonso started out coaching at youth level in Real Madrid where he guided the Under-13s to a championship, and now he's back where it all began for him in Real Sociedad.
While he's graced the finest football theaters of the world and become loved at Liverpool, Real Madrid and Bayern Munich, Alonso's roots are firmly in the Basque region of northern Spain.
His father won the league with Los Txuri-Urdin (The White and Blues) and also coached the team, so the club is in Alonso's DNA.
"I started here, so for me, it made total sense to come back to my roots," he says.
"So far, I am really learning and the project that we have in Real Sociedad is fantastic. And for me, it's a great privilege and pleasure to be here to work with the young players and to develop them."
Alonso's Midas touch has continued at Sociedad, as he's helped the B team, Sanse, win promotion to the Spanish Second Division, but he says his objectives are two-fold at the club as it's vital to also produce first-team players. Real Sociedad is currently third in La Liga, level on points with leaders Real Madrid.
Alonso has been coached by several legends in the game. Along with Xavi Hernandez and Andres Iniesta he formed the Spanish midfield fulcrum that Vicente del Bosque relied on to drive the team to three major trophies – not forgetting playing under Carlo Ancelotti, Rafa Benitez, Jose Mourinho and Pep Guardiola at club level.
It really is a list of football coaching royalty that have bequeathed differing philosophies to the game.
"I was midfielder, so I like the control and I like my teams to control the game, to play good football, to be able to be active with the ball and not to be waiting for the opening," says Alonso of his own coaching philosophy. "They have to be brave, to be proactive, to find things."
Even though he's still in the infancy of his career, many experts are already predicting a bright future for Alonso.
"I think he can potentially be as good as Guardiola," says Spanish football expert Ernest Macia who has spent years watching Alonso play for club and country.
"Why? Because I think that he's more malleable than Guardiola."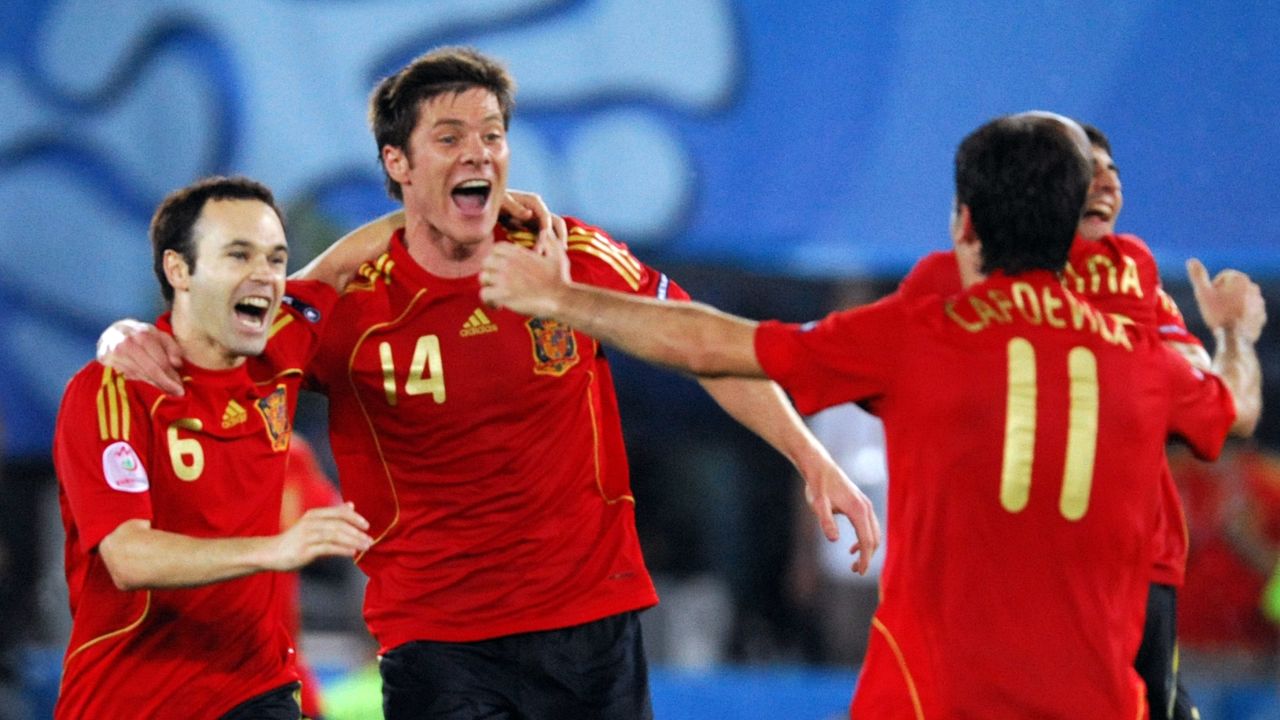 Macia observed Guardiola first hand building his dynasty at Barcelona, so he knows the inner workings of the Catalan coach, who has gone on to win an astonishing 31 trophies to date across Spain, Germany and England.
"Guardiola tried to convince the players of Bayern Munich or Manchester City of his own style. I think he's now a more mature coach, but I think that Xabi Alonso will be a mature coach from the beginning.
"Guardiola had a stroke of luck of having the best generation of all time together in Barcelona. Xabi Alonso will not have that luck, but he will be intelligent to adapt from the beginning to the kind of team that he has. And he knows it."
Macia says that Alonso "will coach the national team for sure" and it would be a "very natural step," but before this we're likely to see him coach at one of the European powerhouses.
Aside from excelling at football and coaching, Alonso is equally talented at speaking multiple languages. He's fluent in Spanish, English and German and that will certainly unlock many doors. And earlier this year, it was widely reported that Alonso was set to become Borussia Monchengladbach's coach.
"In international football, speaking multiple languages is helpful," says former Liverpool defender John Scales.
"I've seen the mistakes some past players have made by going into high-profile jobs almost immediately after playing and it didn't work out. I think of Gary Neville and John Barnes here as two examples," added Scales of the former Manchester United player, who briefly coached Valencia, and the former Liverpool great and one time Celtic manager.
"There's no divine right that a great player makes a great manager, but Alonso is going about it in a slow, methodical way, learning the trade."
"And as a former player possibly returning to Liverpool, I think it would be fantastic. If you've played for the club, you understand the culture, history and relate to the fans. You have an affinity to the team. It all points to great things," Scales says.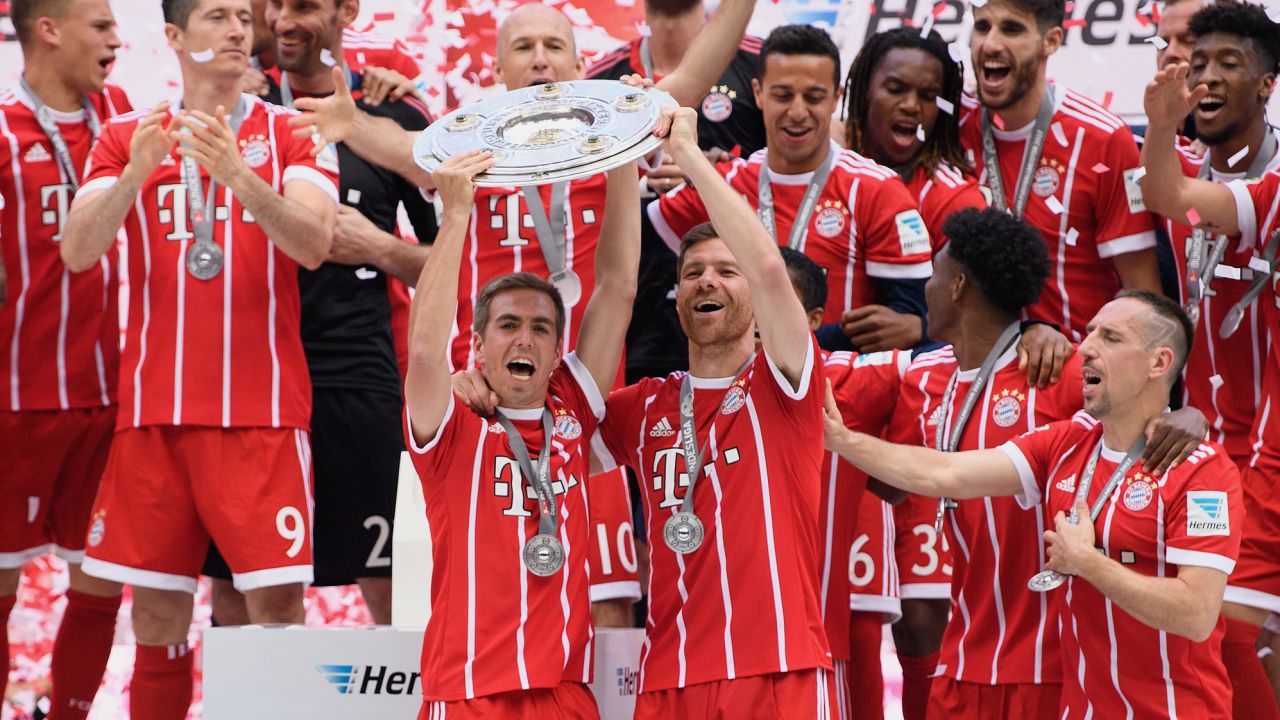 Alonso, however, is quick to cool any talk of a possible Anfield return.
"I am here in San Sebastian and Liverpool fans, they salute me and I still feel that support. For me, that feeling in life is great. Right now, Jurgen [Klopp] is doing a great job, so I think that the job is fulfilled, but for sure that Liverpool is top, top club for me, very, very, special."