Leavenworth Detention Center seems like a prime example of why President Joe Biden wants to close private prisons: So far this year, the federally contracted jail has been the site of multiple stabbings and a fatal beating. Former guards say drugs and weapons are common behind bars – and for months, many cell doors didn't even lock. A judge called it "an absolute hellhole" at a recent sentencing hearing. 
But while the Biden administration is ending contracts with private companies like the one operating the detention center, the Kansas facility and others like it are trying to get around the President's directive and still collect federal money.
One key loophole they've found: holding detained immigrants for Immigration and Customs Enforcement. Biden signed an executive order his first week in office that banned new private prison contracts, but it didn't apply to immigrant detention centers.
A Pennsylvania federal prison owned by the corporate giant GEO Group has reopened as an immigrant detention center, and local officials around the country told CNN prison companies are exploring the same playbook for at least a half-dozen other private facilities with expiring contracts, including possibly at Leavenworth. 
Activists say the moves amount to a broken campaign promise from the President.
"The Biden administration is literally allowing private prison companies to fill beds that were emptied out under the executive order with immigrant detainees," said Eunice Cho, a senior staff attorney at the ACLU National Prison Project. "These companies are basically playing an end run around the executive order."
Elsewhere, local or county governments are simply stepping in as middlemen, accepting federal funds to hold federal inmates and negotiating new contracts with the same private prison companies to get around the executive order.
The tactics have led to an uncertain future for prisons like the Leavenworth Detention Center, which was the first maximum-security federal private prison in the country when it opened three decades ago (and is separate from the more well-known government-run federal penitentiary nearby). The detention center's contract, with the prison company CoreCivic, is set to expire at the end of next month.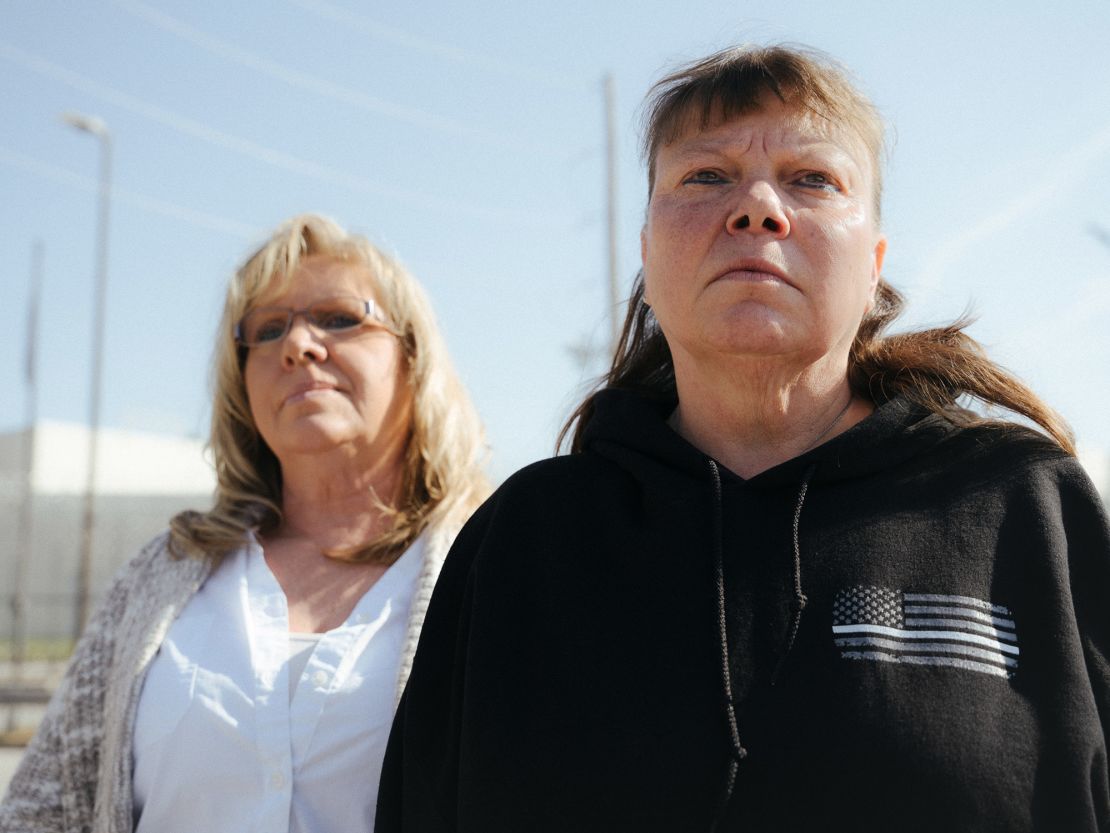 Eight current and former correctional officers at Leavenworth told CNN the private jail was putting inmates and staff alike in danger – allegations that CoreCivic denied. Many of the officers argued the jail shouldn't be allowed to stay open in any form.
"That facility really needs to be completely shut down," said Shari Rich, who quit in July after almost 13 years working at the detention center. "Our families are very glad we're out of there."
Despite campaign promise, Biden order excluded ICE
Closing private prisons has been a long-standing goal for liberal activists – and Biden's election put it within reach at the federal level.
Under President Barack Obama, the Department of Justice moved to end its use of private prisons in 2016, following an inspector general report that found federal private prisons were more violent than publicly run facilities. But after President Donald Trump took office, the order was quickly rescinded.
Biden reversed course again in January, directing the attorney general not to renew contracts for privately operated detention facilities. His executive order applied only to Department of Justice facilities: about a dozen federal private prisons contracted by the Bureau of Prisons, as well as at least a dozen other private federal jails contracted by the US Marshals Service, which mostly holds pretrial inmates.
The order didn't include ICE detention centers, which are overseen by the Department of Homeland Security – even though Biden had pledged on his campaign website that as president he would "make clear that the federal government should not use private facilities for any detention, including detention of undocumented immigrants."
That created a significant loophole. George Zoley, the executive chairman of the GEO Group, said during the company's quarterly earnings call on November 4 that in working to reopen the private prisons closed by Biden's order, "we've made our facilities known to the ICE officials … and they are evaluating those facilities."
Federal contracts for prisons and jails accounted for about a fourth of revenue last year for the two largest private prison companies, CoreCivic and the GEO Group, according to Securities and Exchange Commission filings, while ICE facilities made up a slightly larger share. Roughly 8 in 10 ICE detainees are held in private facilities. 
The companies objected to Biden's executive order, saying the reasoning behind it was flawed. "Our efforts are fully aligned with the administration's goal to prioritize rehabilitation and redemption for individuals in our criminal justice system," CoreCivic spokesperson Ryan Gustin said in an email. "The fact that we've worked with both Democrat and Republican administrations for the past four decades is a testament to the quality of the services we provide and the genuine need the government has for them."
The prison companies are also adapting and expanding beyond the detention industry to continue raking in federal contracts. In a stark sign that Biden's order hasn't blunted their business, the two corporate private giants have been awarded more federal money per day during the Biden administration than during the Trump administration, according to a CNN analysis of federal contracting data.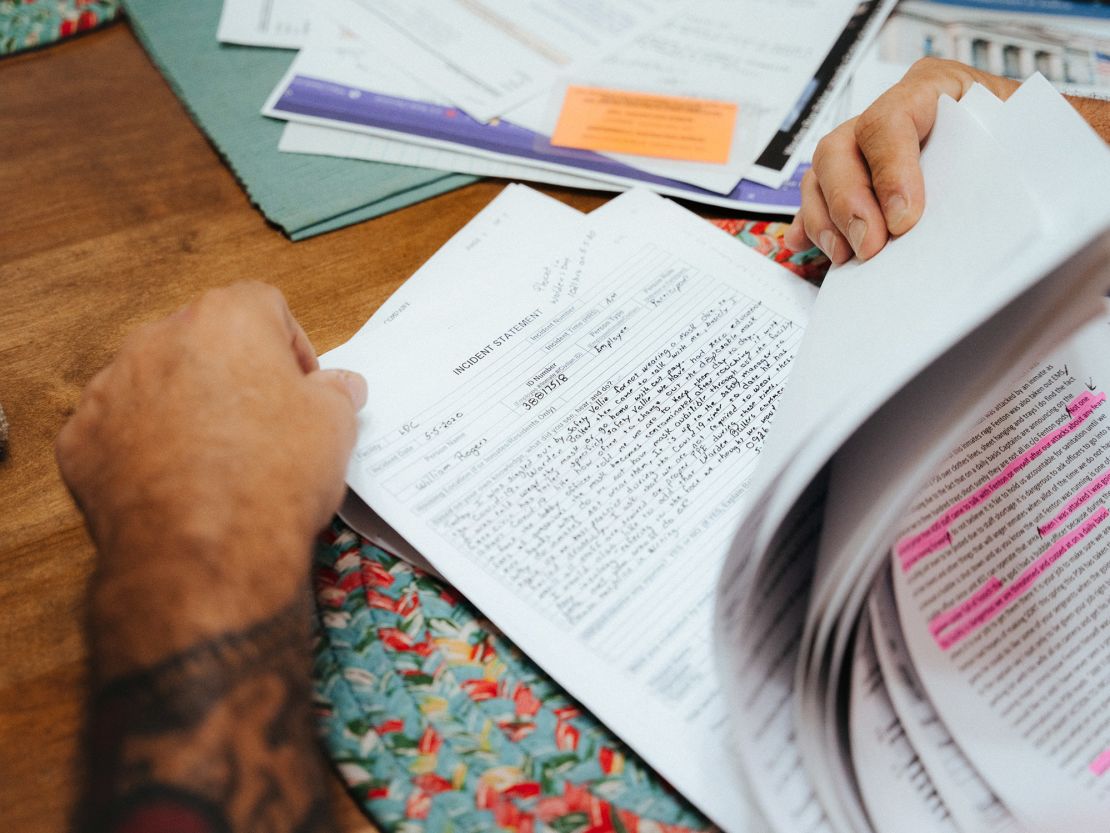 Since Biden took office, the federal government has approved more than $888 million in direct payments to CoreCivic, the GEO Group and their subsidiaries – or about $3 million per day of Biden's administration. That's more than the $2.9 million per day of the Trump administration or $2.2 million per day of the Obama administration. Most of the Biden spending came from ICE.
In many cases, the Biden administration is fulfilling contracts originally signed by previous officials, not awarding new deals. But the spending shows how the private prison industry has adapted to the changing political climate: ICE has awarded more than $255 million in payments to a GEO Group subsidiary for ankle monitors and other monitoring services for immigrants in 2021, significantly more than the Trump administration paid for the same program. The monitoring program accounts for the largest private prison company payments of the Biden era.
"The idea of alternatives to detention is being more popularized and receiving support on a bipartisan basis," Zoley said on the earnings call. "It's cheaper and it's effective, and the technology is being continuously improved."
How prison companies are getting around executive order
Across the country, prison companies are trying to get around Biden's executive order in two ways. In some cases, they are working to reopen private prisons as immigrant detention centers. Elsewhere, they are recruiting local governments to act as intermediaries, taking over prison contracts but then passing federal funds on to the private companies. 
So far, one federal prison has reopened for ICE. The Moshannon Valley Correctional Center, in central Pennsylvania, closed at the end of March, and in late September the GEO Group and ICE signed a contract with the county to reopen the facility as an immigration detention center.
While local activists and immigrant advocates criticized the deal, John Sobel, the chairman of the Clearfield County Board of Commissioners, said that it worked out well for his community. In addition to saving roughly 300 jobs at the prison, the county will receive an annual fee of $200,000 under the contract, he said. 
"It's a very rare occasion when an entity closes and jobs are lost that you're able to restore them within such a short time," Sobel said. 
Moshannon likely won't be the only facility to see such a conversion – prison companies are exploring the possibility of reopening other closed prisons to hold immigrants, local officials around the US told CNN. 
In Tipton County, Tennessee, the CoreCivic-run West Tennessee Detention Facility closed in September after its contract with the Marshals Service ended. Before the prison closed, local officials were already in negotiations with ICE and CoreCivic about the possibility of an immigration detention center, according to county records.
Jeff Huffman, the county executive, said that CoreCivic wanted "to use the county as a passthrough" for ICE, although the details are still being negotiated. He said he thought locals would support an immigrant detention center due to the economic impact of the facility remaining shuttered. 
"I don't know what you do with a closed prison that's growing up in johnsongrass and weeds," he said.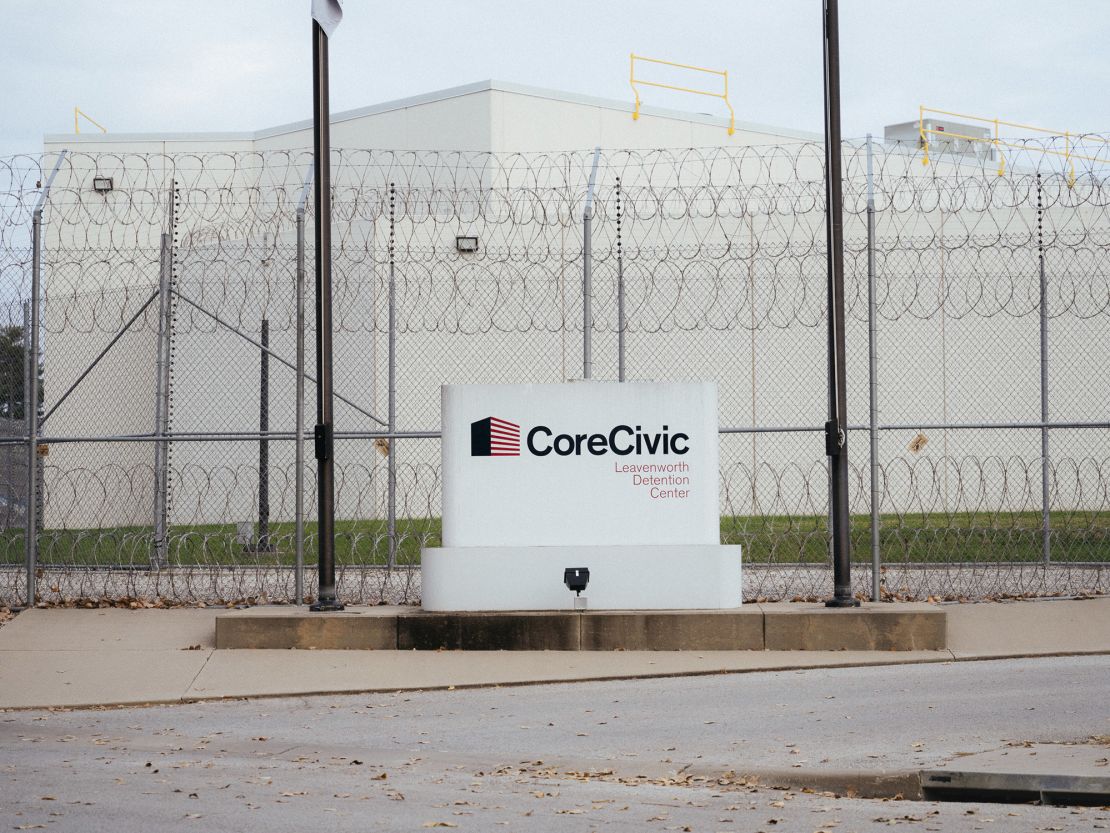 And in Big Spring, a small West Texas city that's home to the GEO Group's Big Spring Correctional Center, Mayor Shannon Thomason said his city has reached out to both ICE and the US Department of Health and Human Services about the possibility of converting the private prison into an immigrant detention center or a facility for unaccompanied immigrant minors after its contract expires at the end of this month.
"ICE has expressed an interest," Thomason said. "If we do go as an immigrant detention facility, my intent is for it to be a model detention facility."
Other communities, however, have turned down prison companies' pitches for immigrant detention. In rural Hinton, Oklahoma, the Bureau of Prisons ended its contract with the GEO Group-run Great Plains Correctional Institution, which closed in May. 
With the prison closed, the town lost about 230 jobs, as well as $1.5 million a year in utilities and fees, according to local officials. Because of the lost revenue, the Hinton government cut one of its six police officer positions as well as its only code enforcer, said Shanon Pack, the town administrator.
But Jason Garner, the head of the local economic development agency that contracts with GEO to run the prison, said that the company's proposal to revive the facility for ICE was a nonstarter.
GEO "wanted to use it as a processing facil