Editor's Note: Julian Zelizer, a CNN political analyst, is a professor of history and public affairs at Princeton University and author of the book, "Abraham Joshua Heschel: A life of Radical Amazement." Follow him on Twitter @julianzelizer. The views expressed in this commentary are his own. View more opinion on CNN.
Guns do kill people – in significant numbers, more quickly and easily than many other weapons. Time and time again, guns have been used in mass killings, including at schools where children should be focusing on their education rather than practicing how to fend for themselves in active shooter drills.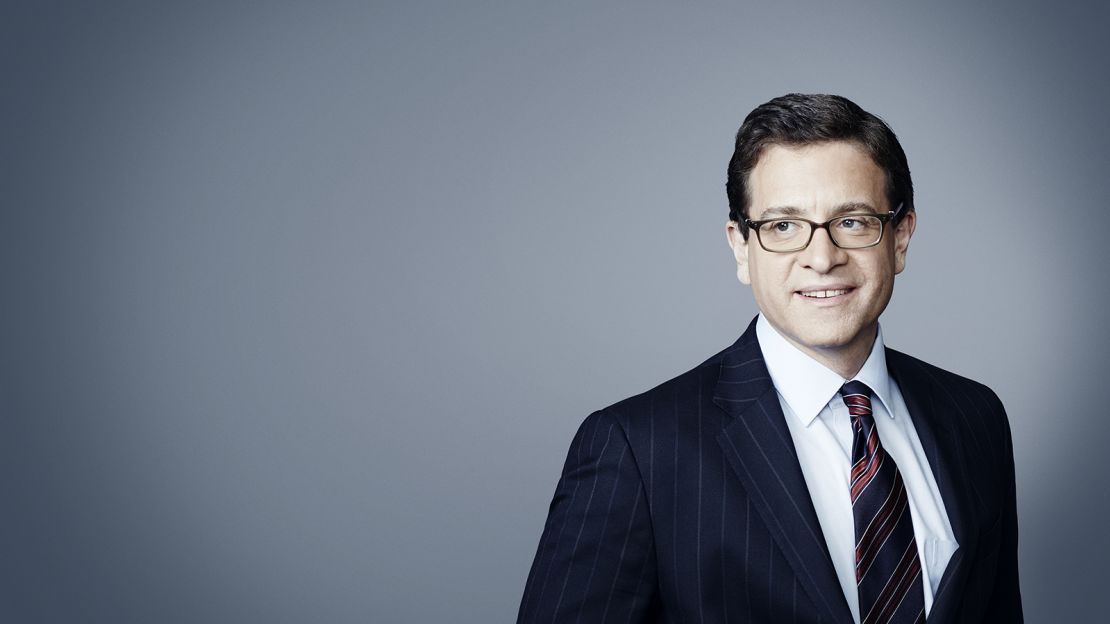 When a gunman opened fire at Oxford High School in Michigan on Tuesday, killing four students and injuring seven others with a 9-millimeter Sig Sauer semi-automatic pistol that police said his father bought just four days earlier, it was another tragic reminder that the government has failed to address the need for stricter gun control. The 15-year-old suspect has been charged with one count of terrorism causing death and four counts of first-degree murder.
This is not an isolated event. There have been 48 shootings on K-12 campuses this year, 32 of them since August 1. School shootings became more infrequent during the pandemic, with students learning remotely from home. Now that kids are finally able to return to the classroom, however, this is the risk – and the terror – they face once again.
For decades, the US has faced an epidemic of mass shootings and the list of horrendous school massacres just keeps getting longer. Although Congress passed the first federal gun control law in 1934, the gun lobby has in more recent decades exerted its influence on allies in the House and Senate to prevent tighter restrictions on the sale of guns and ammunition. The issue has also become increasingly partisan, with Democrats generally supporting tougher regulations while Republicans have championed an expansion of gun rights. More recently, Republican state legislatures have been trying to make it easier not only to obtain firearms but to carry them around.
Republicans have repeatedly hyped up a phony threat of "critical race theory" when it is school shootings that pose a real danger to the physical and psychological safety of students across the country. The Covid-19 pandemic should have been another reminder that we need to take proactive measures when it comes to protecting our children. And while there were many unanticipated developments in the pandemic, the lack of common-sense gun regulations has been an ongoing tragedy playing out, on repeat, for decades.
Yes, mental health services matter. Yes, adequate safety measures in school buildings matter. But limiting and restricting the availability of guns is an obvious and urgent measure that could go a huge way in reducing the tragedies that have become the new normal.
The only Democratic president in modern times who was successful in the push for substantive gun control measures was President Bill Clinton. In 1994, the President, with the help of a Democrat-controlled Congress, overcame the National Rifle Association and passed the Public Safety and Recreational Firearms Use Protection Act, which made it illegal to manufacture, transfer or possess several categories of assault weapons. The law, which was part of the controversial tough-on-crime package Clinton endorsed, also imposed a ceiling on high-capacity magazines and banned the sale or transfer of handguns to a juvenile without parental consent. But President George W. Bush and the Republican Congress allowed the law to expire in 2004.
Politicians who have tried to tackle the issue of gun control in more recent years have not been able to replicate Clinton's success. Former President Barack Obama found gun control to be one of the most frustrating issues of his term. It became for him, a clear example of the way lawmakers, beholden to interest groups and partisan incentives, upheld a broken status quo.
When the comedian and podcast host Marc Maron interviewed Obama in 2015, the President described how he felt after the deadly 2012 Sandy Hook shooting in Newtown, Connecticut, that left 20 children dead. He criticized Congress for "doing nothing," adding, "That's the closest I came to feeling disgusted. I was pretty disgusted."
The shootings, Obama told Maron, could be stopped. "There are actions that could be taken to make events like this less likely. And one of those actions we could take would be to enhance some basic, common-sense gun safety laws that, by the way, a majority of gun owners support …There is no other advanced nation on earth that tolerates multiple shootings on a regular basis and considers it normal … unfortunately, the grip of the NRA on Congress is extremely strong."
Before leaving office, Obama issued several executive orders on guns, including one to strengthen background checks on people with mental illnesses. This was rolled back by President Donald Trump, who eased some gun regulations and issued a ban on bump stocks after a gunman used one to kill 58 people and injure 700 more in a 2017 Las Vegas shooting. And even though the 2018 school shooting in Parkland, Florida, sparked a national student-led gun control movement, it didn't shake the political status quo.
After yet another school shooting in Michigan this week, it's likely we'll see the same dynamic play out once again, with renewed calls for gun control followed by inaction in Congress. This country has had enough with limiting the response only to "thoughts and prayers" – it's time to pass stronger gun control legislation. Our children deserve nothing less.