One of North America's most active fault lines sprung to life on Tuesday after a swarm of more than 40 earthquakes – ranging from a magnitude 3.5 to 5.8 – rattled off the coast of Oregon, catching the attention and concern of millions in the region.
The series of quakes, which began early Tuesday morning and continued into Wednesday, were all clustered between 200-250 miles west of the coastal town of Newport, OR, far enough to be mostly undetected on land, but given the area's seismic history, it is creating quite a buzz.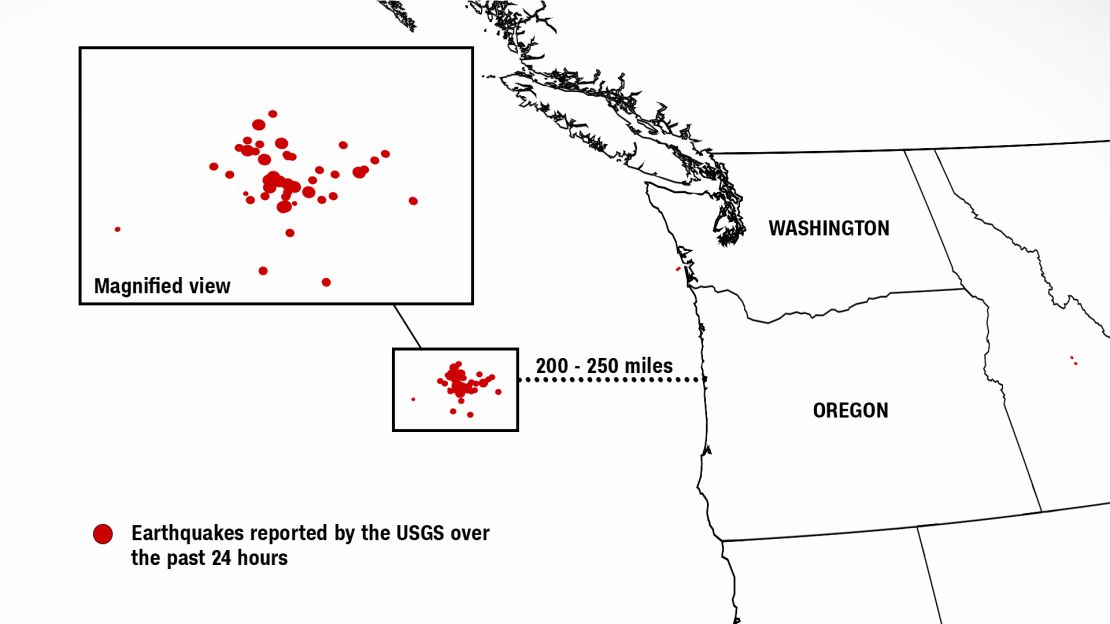 "If you had asked me yesterday where on Earth would be most likely to produce a bunch of magnitude 5.0+ quakes in a single day, this would have been high on my list," Harold Tobin, Director of the Pacific Northwest Seismic Network at the University of Washington, told CNN.
The fault line responsible for the quakes is the Blanco Fracture Zone. According to an analysis by Oregon State University, it is more active than the infamous San Andreas Fault in California, having produced more than 1,500 quakes of magnitude 4.0 or greater since the 1970s.
Not all quakes are created equal
Wh