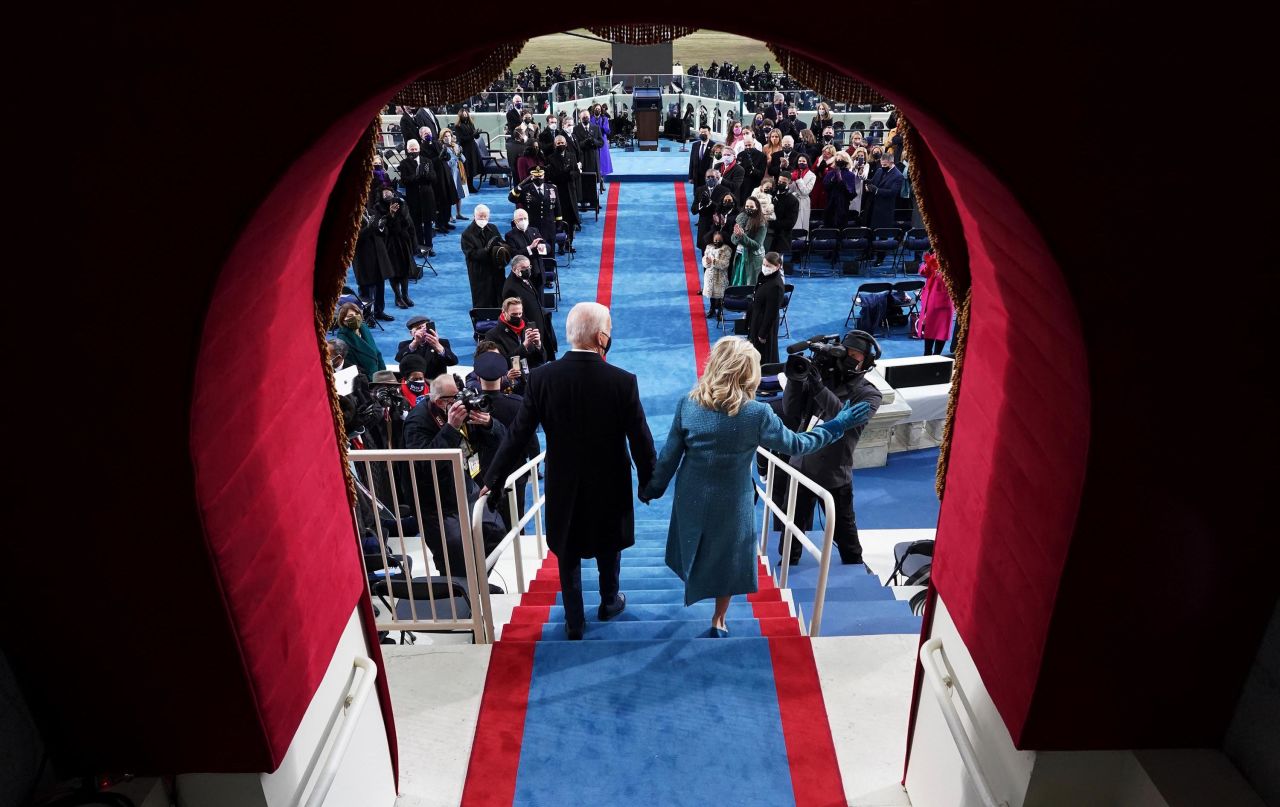 In pictures: Biden's first year as President
Updated 1314 GMT (2114 HKT) January 19, 2022
It has now been one year since Joe Biden became President of the United States, and it has been a year filled with ups and downs.
The President has had some legislative victories, signing a $1.9 trillion economic relief plan in March and a $1.2 trillion infrastructure bill in November, but he and Democratic leaders are finding it hard to enact some of the bigger reforms on their agenda.
Outside of Congress, Biden has faced other setbacks. Afghanistan fell back into the hands of the Taliban after the United States withdrew its troops from the country. At home, America is dealing with its worst inflation in nearly 40 years.
The Covid-19 pandemic has been a constant throughout. From the start of his term, Biden has been pushing to get more Americans vaccinated. He met his goal of administering 100 million doses within his first 100 days in office, but despite his urging, nearly 40% of the population still isn't fully vaccinated.
Here are some of the key moments of Biden's first year through the lens of photographers who have covered him along the way.