The starters for this year's NBA All-Star Game were announced on Thursday, and there were some familiar faces along with some new ones.
Los Angeles Lakers star LeBron James was named as the captain for the Western Conference team, the 18th time he's been named to the All-Star team, tying Kobe Bryant for second place all time behind Kareem Abdul-Jabbar, who has 19.
It also means that the 37-year-old has been a captain in each of the five years the NBA has used the current system to pick its teams.
James will be returning to Cleveland for the All-Star Game, which takes place on February 10, the city where he began his NBA career in 2003 and where he won a title in 2016.
James is joined by Golden State Warriors guard Stephen Curry, Memphis Grizzlies guard Ja Morant, Denver Nuggets center Nikola Jokic and Warriors forward Andrew Wiggins as starters for the West.
It is Curry's eighth selection to the All-Star Game, while for reigning NBA MVP Jokic, it is the Serbian big man's fourth selection.
Morant and Wiggins will both be making their debuts, with Morant having a breakout season with the ascendent Grizzlies while Wiggins has played a big part in the Warriors' excellent season.
Wiggins described finding out he was a starter as "mind blowing."
"I was taking my pregame nap and my girl and daughter woke me up and told me: 'You are a starter, you are a starter.' I thought I was dreaming for a second. I was like, 'What is going on?' It was a good way to learn that I made it to the All-Star, and I am thankful," he told the media.
"I have been putting in a lot of work and I have found a home here. Hopefully, I can keep it going and this is not the last one."
Kevin Durant will be the captain of the Eastern Conference's team, meaning it's the same set of All-Star captains as in 2021.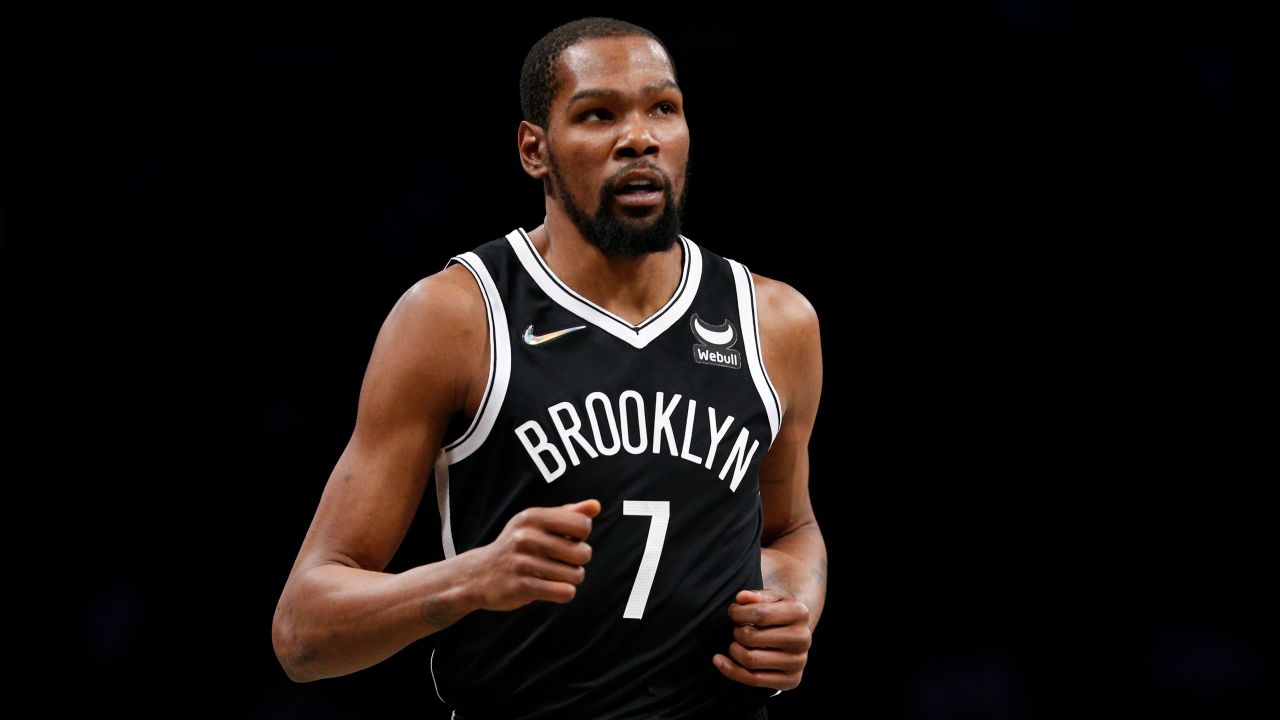 It's unclear whether the Brooklyn Nets star will actually feature in the game as he continues his recovery from a sprained knee ligament.
Joining 12-time All-Star Durant is Chicago Bulls guard-forward DeMar DeRozan, Atlanta Hawks guard Trae Young, Philadelphia 76ers center Joel Embiid and Milwaukee Bucks forward Giannis Antetokounmpo.
It's the 'Greek Freak's' sixth selection – tying Abdul-Jabbar's Bucks franchise record for selections – the fifth for Embiid and the second for Young.
For DeRozan, the Bulls star has enjoyed a resurgent season, helping Chicago to the second spot in the Eastern Conference.
Visit CNN.com/sport for more news, features, and videos
The announcement of DeRozan's fifth All-Star selection was made by teammate Zach LaVine – who just fell short of being named to the team as well – on the flight to the Bulls' next game.
Fan ballots accounted for 50% of the vote, with a media panel and current players each accounting for 25%.
The reserves for the game will be announced on February 3 and are voted on by head coaches in each conference.