A federal judge Monday rejected the plea deal reached by prosecutors and Travis McMichael on hate crime charges, an agreement that would have precluded his federal trial in Ahmaud Arbery's killing.
Earlier, McMichael had agreed to plead guilty to a single hate crime charge – interference with rights – in exchange for prosecutors recommending he serve 30 years in federal prison.
Under the agreement, McMichael, 36, would have been transferred from a state prison to federal custody.
After completing the federal sentence, he would've been returned to Georgia to finish his sentence of life in prison without parole. Five of those final years would have counted toward his supervised release from federal prison.
US District Judge Lisa Godbey Wood said she was not comfortable with the sentencing guidelines. Arbery's family also opposed the deal.
The judge had been expected to rule separately on the same plea deal for McMichael's father, Gregory McMichael, but after the judge rejected Travis' deal, attorneys for both McMichaels asked for more time to decide whether to change their pleas to guilty. The next hearing will be Friday.
Family frowns on federal prison
Arbery's mother, Wanda Cooper-Jones, was outraged by the proposed deal and said she felt betrayed by US Justice Department lawyers. She told the court a state judge gave the McMichaels exactly what they deserve – life in prison – and urged Wood not to accept the federal plea.
"Please listen to me," Cooper-Jones told the judge. "Granting these men their preferred conditions of confinement would defeat me. It gives them one last chance to spit in my face after murdering my son."
S. Lee Merritt, an attorney for Arbery's mother, previously called federal prison "a country club compared to state prison," saying the facilities are less populated, have better funding and are "generally more accommodating" than state holding facilities, according to tweets from his account.
The Arbery family was displeased prosecutors had agreed to the deal without the family's consent, Merritt told CNN.
The Justice Department respects the court's decision not to accept the plea agreement, Assistant Attorney General Kristen Clarke said, but added in a statement that prosecutors "entered the plea agreement only after the victims' attorneys informed me that the family was not opposed to it."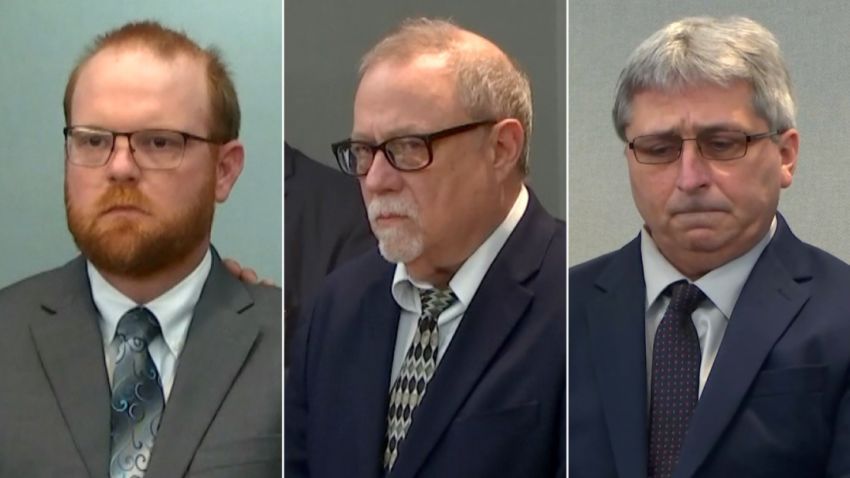 See moment Ahmaud Arbery's killers sentenced to life in prison
In agreeing to the deal, Travis McMichael conceded that he killed Arbery as he ran down a public street, and he "acted because of Mr. Arbery's race or color."
A prosecutor told Wood that the testimony was important because Travis McMichael was admitting not only to the crime of killing Arbery, but also the racial animus that drove him to commit murder.
The trial is scheduled for Monday with the start of jury selection. If the case goes to trial, the McMichaels each face a penalty of life in prison.
At a state trial in late November, Gregory and Travis McMichael were convicted of murder in Arbery's death. The 25-year-old jogger was shot while running from the McMichaels and another man, William "Roddie" Bryan.
Bryan also was convicted in state court and sentenced to life with the possibility of parole. He was in court Monday morning but did not have a proposed plea deal on federal charges.
All three men were charged with one count of interference with rights and with one count of attempted kidnapping, according to a federal indictment.
Travis McMichael and Gregory McMichael also were charged with one count each of using, carrying, and brandishing (and in Travis's case, discharging) a firearm during and in relation to a crime of violence.
Trial drew national attention
The three defendants were convicted on state charges in the February 23, 2020, murder. The McMichaels told police they believed Arbery was a suspect in recent burglaries and chased him. Bryan, a neighbor, got in a vehicle and also pursued Arbery.
Travis McMichael exited the vehicle after catching up to Arbery and fatally shot him as the two struggled over McMichael's shotgun.
The McMichaels were arrested May 7, 2020, days after video of the shooting surfaced, and Bryan was taken into custody two weeks later.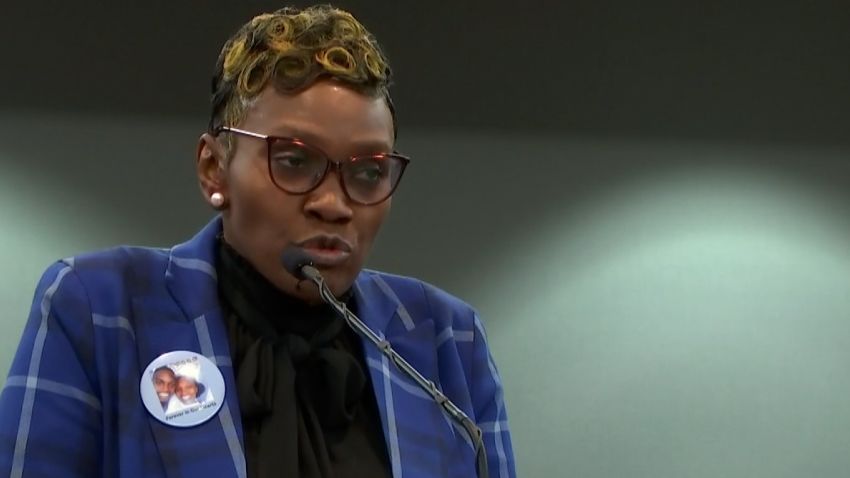 Ahmaud Arbery's mother demands killers get max sentence
The subsequent trial drew national attention. The case dovetailed with the killings of three Black people – Breonna Taylor in Louisville, Kentucky, George Floyd in Minneapolis and Rayshard Brooks in Atlanta – reigniting concerns over racial injustice and prompting civil unrest nationwide.
Much was also made about the investigation prior to the trial – which featured multiple prosecutor recusals – as well as tactics utilized by some of the defendants' defense attorneys during the trial that were questioned by legal experts.
The presence during the trial of civil rights leaders, such as the Rev. Al Sharpton and the Rev. Jesse Jackson, brought condemnation and accusations of undue influence from at least one defense attorney, while another defense attorney's comments about Arbery's toenails drew heavy criticism from Arbery's family and others.
Correction: A previous version of this story misstated when Gregory and Travis McMichael were convicted of murder in a state trial for Ahmaud Arbery's death. It was late November.
CNN's Alta Spells, Maria Cartaya, Steve Almasy, Evan Perez and Travis Caldwell contributed to this report.