Strange as it might seem, Boris Johnson could well be happier in the Ukrainian capital of Kyiv, discussing the build-up of Russian troops on the border and a potential invasion, than back home in London.
The British Prime Minister has spent weeks ducking and diving the worst scandal to hit his premiership after it was revealed that social gatherings took place in 10 Downing Street while the rest of the United Kingdom was living under Covid lockdowns and other pandemic restrictions.
On Monday, a senior civil servant called Sue Gray released an update on her investigation into these events. While her report was stripped back because the gatherings are now subject to a police investigation, it certainly didn't let Johnson off the hook.
Even the heavily filleted version of Gray's findings gave some damning insights into what Johnson might expect when the result of the Metropolitan Police probe lands, which will be followed by the full findings of Gray's investigation.
We know from Gray's update that out of the 16 events under investigation, 12 were deemed serious enough to be referred to the police, who later confirmed they were looking in detail at 10 of these gatherings. Those include an alleged birthday party held for the Prime Minister, gatherings in his private residence in Downing Street which he and his wife attended, and other gatherings that Johnson has tried to pass off as "work events."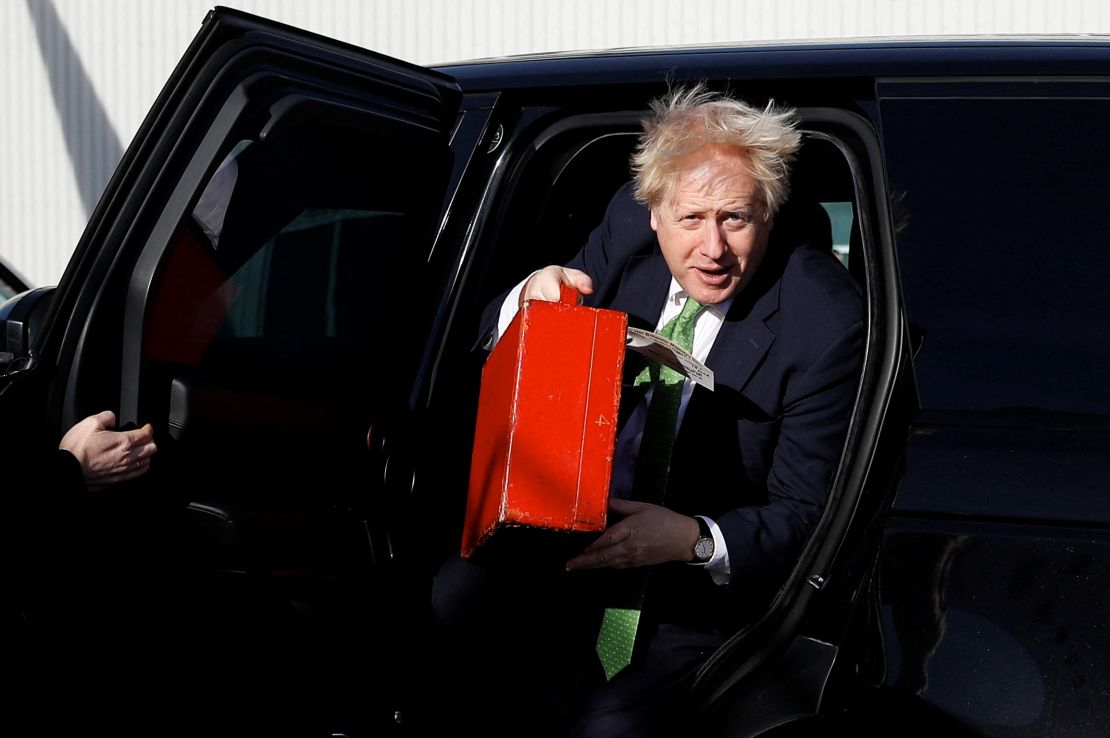 The scandal has dominated the political agenda since last December. Johnson's approval ratings have collapsed, as has wider support for his governing Conservative party, according to multiple opinion polls.
In the face of calls for Johnson to resign – both from opponents and lawmakers in his own party – the Prime Minister and his allies have cited the crisis in Ukraine as exactly the sort of bigger issue that requires certainty in leadership and government attention. Johnson landed in Kyiv on Tuesday and he will hold a joint news conference after talks with Ukrainian President Volodymyr Zelensky.
However, for weeks, very little else other than "Partygate," as it's become known, has made it to the political agenda in the UK – even the prospect of a war in Europe. The reasons for this are not hard to understand. Millions of people followed rules which in some cases meant that loved ones were left to die alone. The country was asked to make huge sacrifices and, it seems, the people who made the rules didn't believe they applied to them.
Birthday cakes, suitcases of wine, swings being broken in the garden, this episode has appeared grubby and undignified. It hasn't helped that the political discourse around this has disintegrated to the point where Keir Starmer, the leader of the opposition Labour party, could say that Johnson has "damaged everything and everyone around him." Johnson responded by falsely claiming that Starmer, when he was England's Director of Public Prosecutions, was part of a failed attempt to bring a notorious pedophile to justice.
As things stand, no attempt is likely to be made to depose Johnson by his own party until the police complete their inquiries into the events that took place in Downing Street. There is no indication of when that might be.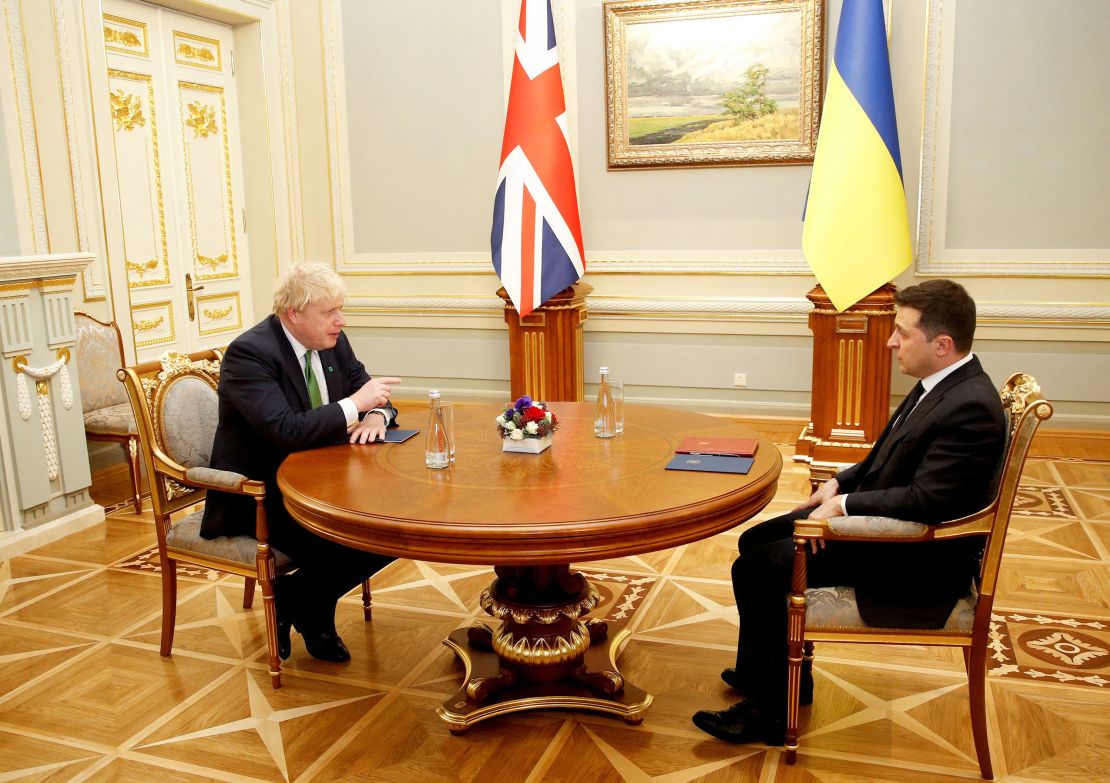 Conservative lawmakers are reluctant to move against the Prime Minister not out of loyalty, but because the list of variables is long and full of unknowns. Does he survive a coup and emerge stronger? Does removing him harm the party's electoral prospects further? Is there really a suitable replacement? Will he fight any coup to the point it destroys the party in the short-to-medium term. All are possible outcomes, all impossible to predict with any degrees of certainty.
On top of Partygate, Johnson faces a looming cost-of-living crisis, a potential revolt from his backbenchers of tax rises and the ongoing fallout from the decision of the UK to leave the European Union.
So, as bizarre as it sounds, flying to a country braced for battle to discuss matters of war and peace is likely preferable to sitting in London and waiting to see where the chips fall in a scandal that has paralyzed the government.