A version of this story appeared in the February 4 edition of CNN's Royal News, a weekly dispatch bringing you the inside track on Britain's royal family. Sign up here.
Queen Elizabeth II is adding yet another achievement to her record-breaking reign, becoming the first British monarch to mark a platinum jubilee on Sunday.
But despite an unprecedented seven decades of service, we won't see the usual fanfare just yet.
Instead, we know the 95-year-old monarch will be at her home in Sandringham, remembering her father, King George VI, on the anniversary of his death. In keeping with previous years, no public engagements are expected on the day.
The most we might anticipate is a new image or message to mark the significance of this particular milestone. Formal military salutes are slated for the following day – Monday – as is traditional.
This weekend's landmark moment emphasizes a familiar dilemma for the monarchy: commemorating the unwavering commitment of the sovereign but recognizing the personal loss. It's something in which the institution is well practiced, but which remains as sensitive as ever.
UK Prime Minister Boris Johnson summed it up this week, saying in the House of Commons that "while it is a moment for national celebration, it will be a day of mixed emotions for Her Majesty," before expressing his gratitude for her "tireless service."
The last time Elizabeth saw her father was as she and Philip set off for a Commonwealth tour in 1952.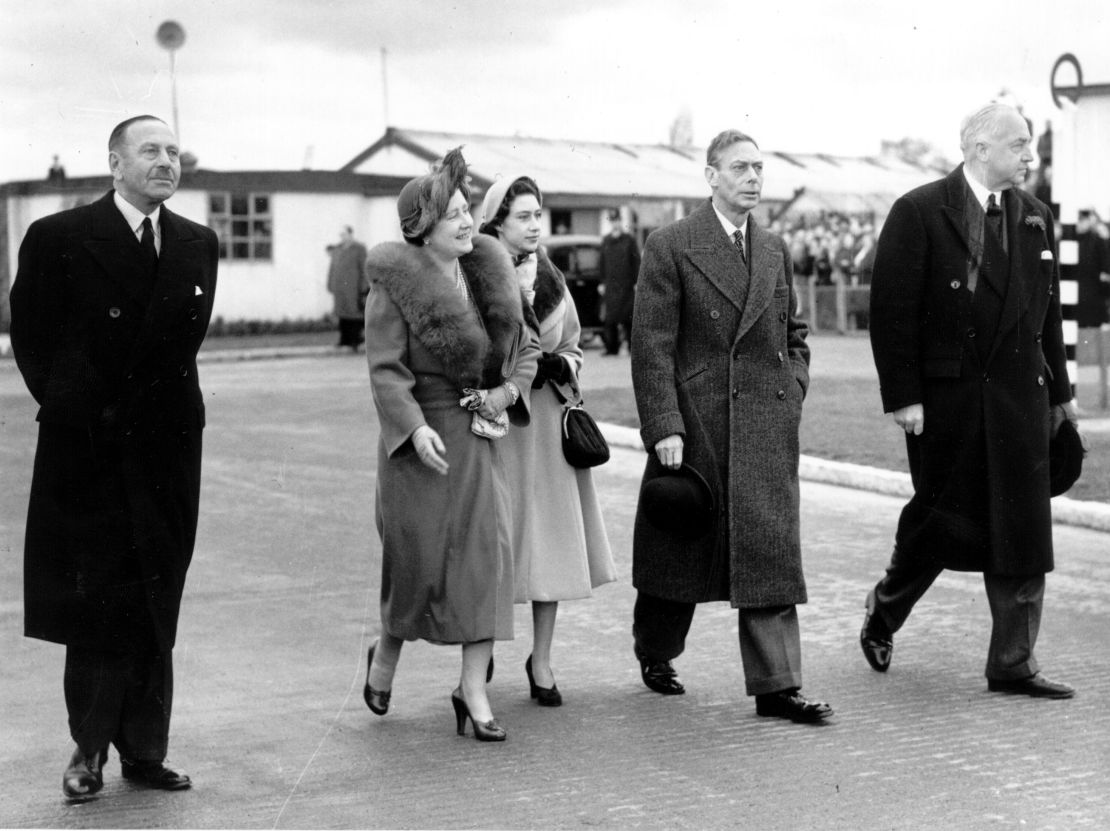 Her family had turned up at the airport to see the couple off, with the King cheering her on from the tarmac. Days later, while the pair were in Kenya, she received devastating news – her father, who was only 56, had died in his sleep from a coronary thrombosis.
"Significantly, we do have to remember that when she came to the throne in 1952, it was really not a very enlightened time in terms of working women," said CNN historian and royal expert Kate Williams. "A lot of people thought that a woman wasn't up to the job despite the fact that Queen Victoria and all the queens before had been great queens on the throne."
Williams added that she "really has proved, over and over again, that a woman can do the job of a constitutional monarch, just as well as, if not better than, a man."
This weekend, the Queen will probably be reflecting on her father's legacy and how his reign helped define her own.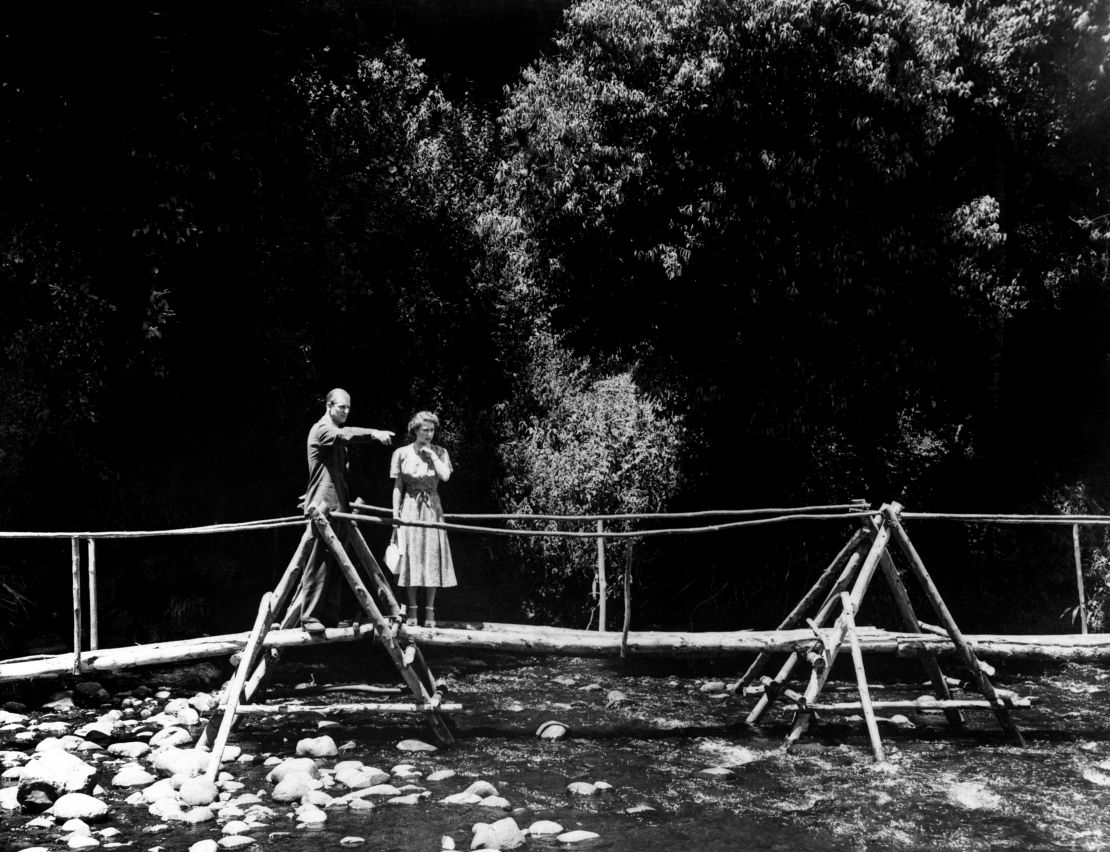 Like her, Albert Frederick Arthur George – or Bertie, as he was known to the family – was not born to be monarch. That was the job of his older brother, who became King Edward VIII when their father died in 1936.
But that all changed when Bertie stepped up to take his sibling's place, after Edward abdicated so that he could marry Wallis Simpson. It's a part of royal history we all know well, having been immortalized for the screen in movies like "The King's Speech" and shows like "The Crown."
Inheriting a monarchy in crisis, Bertie opted for the regal name George VI in a nod to his father and to establish continuity between their reigns. As historian Jane Ridley said in CNN original series "The Windsors: Inside the Royal Dynasty," George's challenge was "to restore the monarchy to something like the stability that it had before his brother sat on the throne."
And despite reportedly never wanting the top job, George VI upheld the crown through scandal and war. Upon news of his death, US President Harry Truman said George VI had "shared to the end of his reign all the hardships and austerities which evil days imposed on the brave British people. In return, he received from the people of the whole Commonwealth a love and devotion which went beyond the usual relationship of a King and his subjects."
The Queen is known to have been particularly close to her father, and she may have inherited her indefatigable work ethic and practice of putting duty before self from him.
During her historic reign, she has appointed 14 Prime Ministers and met with 12 US Presidents. She has been a beacon of continuity through an unprecedented period of change, adapting and modernizing the royal institution with the times. Her greatest achievement is perhaps her ability to remain relevant and popular, despite facing some of the most tumultuous years in modern royal history.
With no plans to retire even as she approaches her 96th birthday, a series of celebrations will take place throughout the year, culminating in a blockbuster four-day public holiday in June when the nation can join in the jubilee-themed festivities.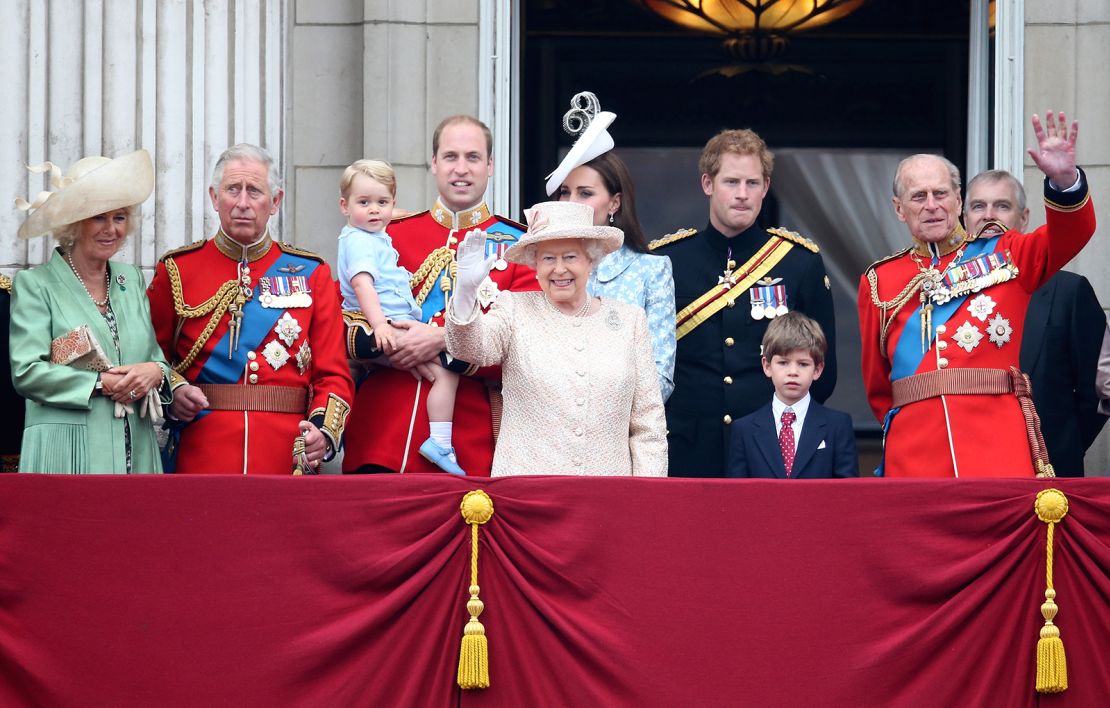 The unwavering and revered figurehead of the House of Windsor will want to put the family's recent rifts and scandals aside.
"There's going to be some surprises up their sleeve, really the palace are aware just as much as everybody, as this has been a long time coming, no one's really been able to party for quite a long time, so hopefully there's going to be a big party. Covid will be behind us and people can celebrate outdoors and indoors in the way they like," Williams said.
Prince Charles will probably play a major role during the nationwide festivities, as will Camilla, William and Kate. As the future of the monarchy, they will be front and center alongside the Queen – a show of renewed strength from the institution.
And if all goes well, perhaps we'll soon be looking to her next milestone, when the Queen would surpass France's Louis XIV to become the longest-reigning monarch in world history.
(With reporting from CNN's Robert Iddiols)
WHAT ELSE IS HAPPENING?
Kate replaces Harry as patron of English rugby.