There's an age-old tension in the world of snowboarding between competition and style. Between sport and entertainment. Between manufactured snowpark slopes and off-piste backcountry runs.
But through his star-studded new series the Natural Selection Tour, legendary big mountain freerider Travis Rice thinks he's finally brought both worlds together.
The series takes place in North America over three separate weeks in three large terrain venues, bringing competitive freeriding to wide open natural terrain. But the key innovation is the way it is being filmed, combining sporting drama with cinematographic ingenuity.
Custom-built high-speed racing drones cast a dynamic lens on the riders – the first time this level of technology has been used in live broadcast.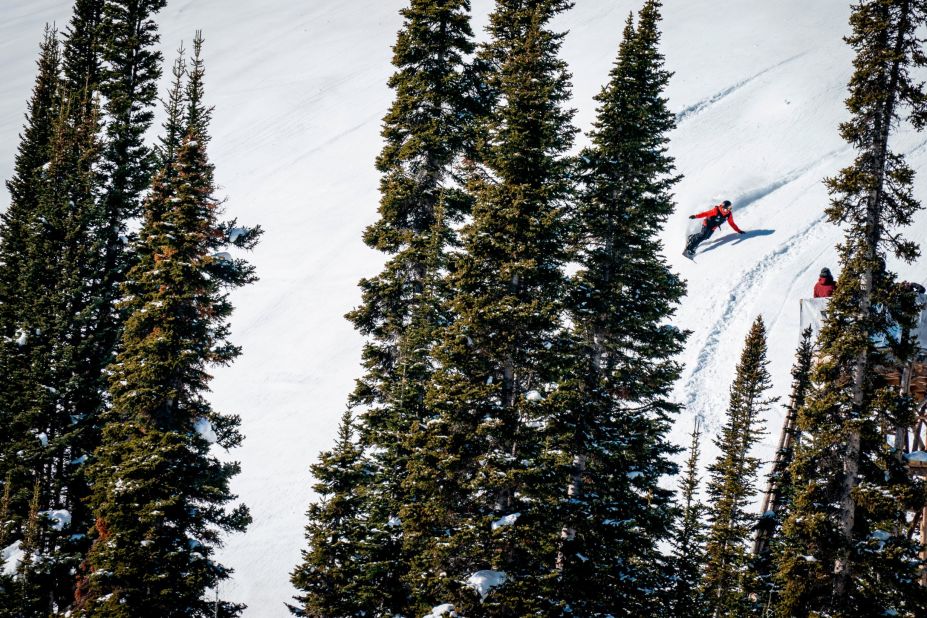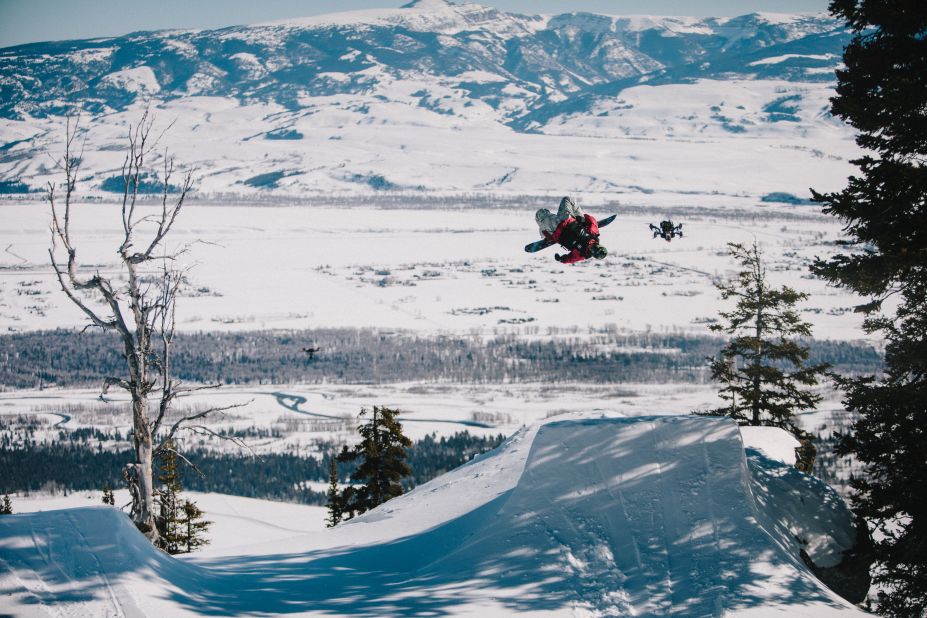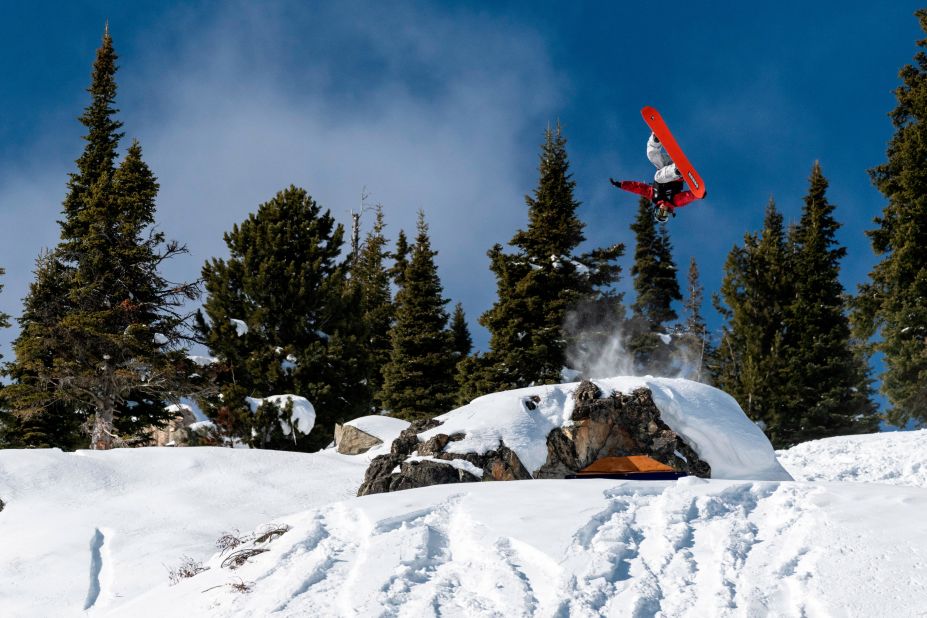 A drone's-eye view of snowboarding's Natural Selection Tour
The sheer size of the venues makes drone filming not just aesthetically desirable but also a logistical necessity.
"Even here at the smallest event on the tour, there is about a thousand feet of vertical drop," Rice told CNN, from the first event of the season at Jackson Hole, Wyoming. "That is roughly 18 to 20 acres, with over 60 features that we've been designing and building over the past three to four years."
The scope and variety of routes available with that kind of scale render more traditional forms of broadcast inadequate; static cameras placed at strategic positions on a course, follow-riders sporting handheld GoPros behind the competitors, or cable systems strung up above the mountainside all lack the range and adaptability provided by the racing drones.
"Over the years of trial and error with filmmaking, we realized pretty early on that the nature of this event, and how large and complicated the event venues are, meant it had to be captured in a special way," said Rice.
Bringing experiences from working on more than 20 snowboarding films, the 39-year-old viewed this new series as a chance to deliver "an immersive experience" more akin to a video game than a traditional sports broadcast.
"People are used to looking at that third-person shooter angle (following from a close-up rear viewpoint) – that's what video games are like," he explained. "So being able to provide a really familiar way of experiencing and watching something, I feel like reduces this barrier to entry."
Racing drones
The man to help realize that vision was Gabriel Kocher, a Swiss aerial cinematographer who doubles up as a professional drone racer, twice finishing second in the World Drone Racing Championships.
When Rice first approached him, Kocher explained the challenges they would face. "You can't just buy a drone to do this, I'm going to have to spend some serious time building it," he recalls telling Rice. "But by the time it was go-time, I had a system together and it all worked out."