Two months before the Beijing Winter Olympics began, a few hundred snow cannons were already at work, pumping out fresh powder to coat the slopes of the Alpine Ski Center in Yanqing, about 56 miles from central Beijing.
Aside from these strips of glistening white snow, the mountains, which rise to an altitude of more than 2,000 meters (6,500 feet), are dry and covered in brown scrub. Beijing 2022 will be the first Winter Olympics to rely almost entirely on fake snow, which some athletes have warned could create dangerous, icy conditions.
But it's unlikely to be the last, as the climate crisis is shrinking our winters. If global greenhouse gas emissions remain on the current trajectory, by the end of the century, only one of 21 previous Winter Olympics locations will have enough snow and ice to reliably host the Games, according to a recent study by the University of Waterloo, in Canada.
Among these locations is Squaw Valley, in the Sierra Nevada, California, which hosted the Winter Olympics in 1960. Now known as Palisades Tahoe, it's one of the local resorts for professional snowboarder Jeremy Jones.
A legend in big-mountain freeriding – earning Snowboarder Magazine's Big Mountain Snowboarder of the Year title 11 times – Jones has spent much of his life on top of mountains, as well as carving down their steepest faces with a spray of powder in his wake. Over his three-decade career, he has witnessed the effects of climate change firsthand.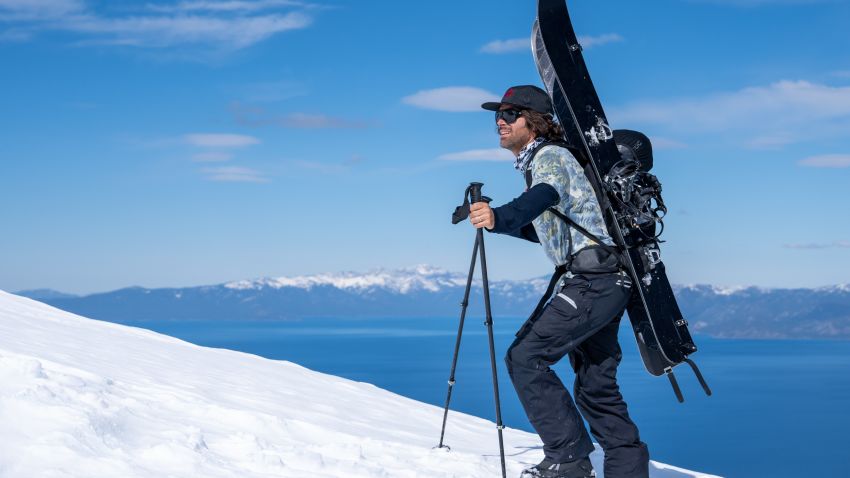 The snowboarder fighting to protect our winters
Jones says he's seen it rain on mountain peaks in the dead of winter and watched glaciers recede over time. "Winters are often starting later, ending earlier and (there are) just more extremes of everything," he says. "We'll get half a season's worth of snow in three days and then have two months without any snow."
Shrinking seasons
A similar scenario happened this winter. At the end of November, when Lake Tahoe's ski lifts would typically open, the sun shone and temperatures rose as high as 58 degrees Fahrenheit (14 degrees Celsius) – 12 degrees Fahrenheit warmer than usual for that time of year. The next month, 202 inches of snow – nearly 17 feet (5.2 meters) – dumped in the region, shutting down roads and resorts and making it the snowiest December on record.
Research suggests these bizarre weather patterns show no signs of abating and the seasons as we know them are in flux. A recent report in the journal Nature estimates that it could be as little as 35 years before winters in the western US regularly have low or no snow cover. A 2017 study by research firm Abt Associates and the University of Colorado, which looked at the impact of climate change on winter sports in the US, suggests that by 2050 the ski season will be cut in half for most regions.
Wanting his grandchildren and great-grandchildren to be able to experience snowy winters, Jones felt compelled to act. "I was seeing changes to winter and it affected my lifestyle," he says. "But over time I started to notice that the effects are far greater than my lifestyle. It's not just my livelihood, but all these mountain communities based around winter and snow."
To bring the winter sports community together as a unified voice on climate change, he founded Protect Our Winters in 2007. The charity lobbies governments around the world for stronger climate policies, and today has a network of more than 130,000 supporters.
Related article: World-famous photographers join forces to protect the environment
The cost of no snow
In 2017, Jones went from wearing ski pants on the slopes to a suit on Capitol Hill, as he was called to testify in front of Congress on the impact of climate change on the snowsports community.
Citing a report from the Outdoor Industry Association, Jones told lawmakers that the US snowsports industry generates $72 billion annually and supports 695,000 jobs. Increasingly these jobs are under threat, with low-snow years losing the industry an estimated $1 billion and more than 17,000 jobs a season.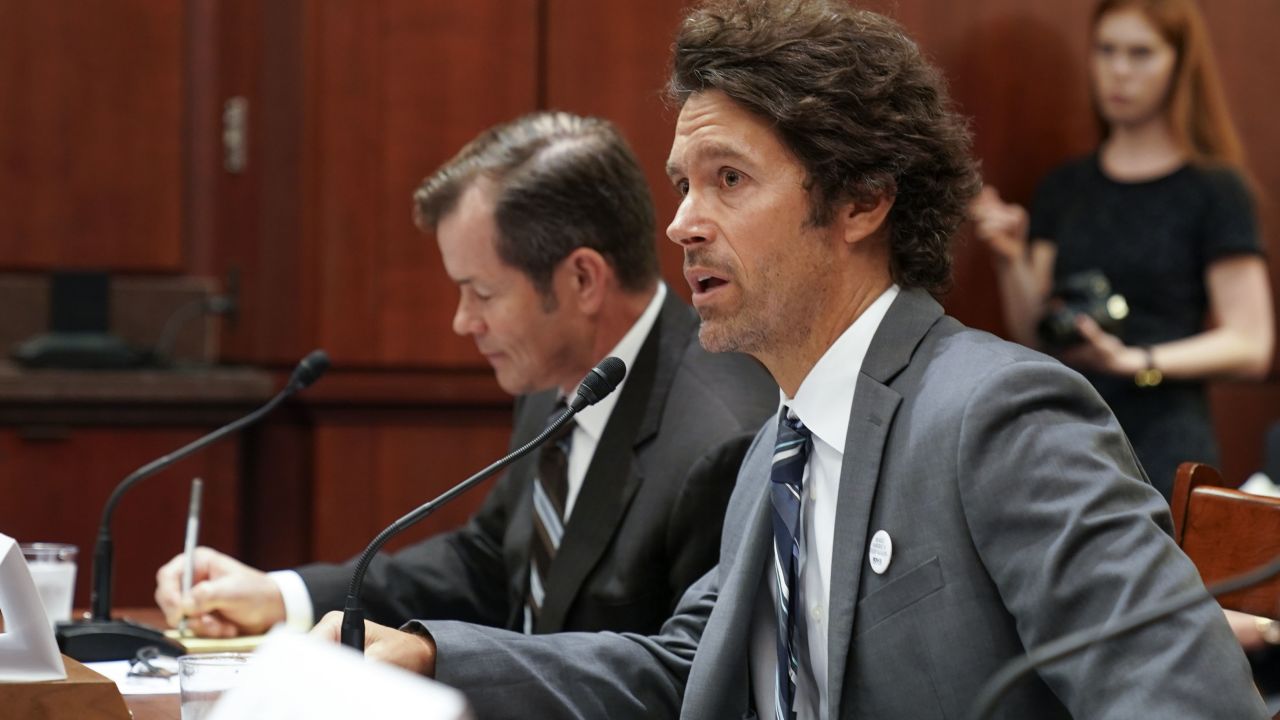 But economic costs are only the tip of the iceberg. Less snow endangers plants and animals, such as voles and mice, that rely on it as a protective blanket from sub-freezing temperatures. It puts water supplies at risk – California, for example, relies on snowmelt from the Sierra Nevada mountains for 75% of its agricultural water, according to the US National Oceanic and Atmospheric Administration.

Related article: An astronaut's view on protecting the Earth
Less snow drives further global warming, explains Anne Nolin, a snow hydrologist from the University of Nevada and member of Protect Our Winter's science alliance. Because snow is white it reflects most of the sunlight that hits it, but if it melts and exposes the ground beneath, that darker surface absorbs solar energy.
"In the last few decades, snowpacks have been melting earlier and earlier so we have a drier dry season," she adds, which can lead to severe wildfires, such as the 2021 Caldor Fire which ravaged the Tahoe basin. Forest fires exacerbate the situation, she says, destroying the tree canopy that usually shades the snow, meaning it melts earlier.
Saving snow
Despite what Nolin describes as "this big vicious cycle," she has hope for the future. "Nature is resilient and things grow back," she says, explaining that managing forests more effectively can help to preserve the snowpack.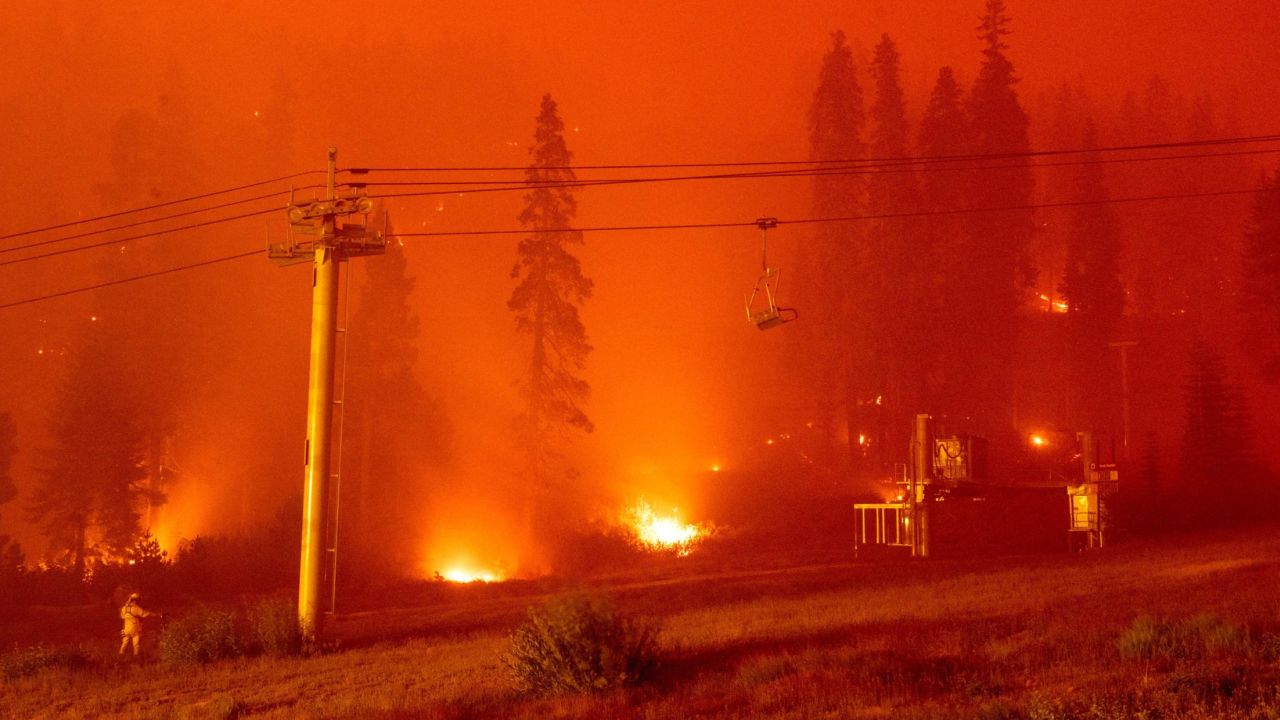 "If you open up the forest to some extent, you can increase the snow accumulating on the ground because it's not being caught in the canopy," she says. "And if you can maintain a healthy forest with a healthy canopy around those openings by the time springtime rolls around, that forest can continue shading the snowpack, which might make it last longer."
Jones hopes to see policymakers pursue solutions, such as renewable energy, that will drive down emissions and limit climate change.
A Winter Olympics with no real snow illustrates the future predicament of snowsports, but Jones stresses the impact is far greater than that.
"The work I'm doing is for future generations so that I can hopefully look at my kids and grandkids and say, you know what? I had this opportunity and I did everything I could to get us on the right path – so not only can you slide on snow, but you have a healthy planet," he says.
This story has been updated to include additional authors of a study.