Carlos Ortiz says he was "nailed pretty hard on the back with a beer can," which had been thrown from the fans in celebration after he hit a hole-in-one at TPC Scottsdale in Arizona during the Phoenix Open.
The Mexican player explained how he came to the decision that a nine-iron would be the perfect club for his tee shot, and it proved a smart decision as his ball trickled into the hole from 178 yards.
Coming on the par-three 16th hole, which is famous for its electric atmosphere due to the stadium-like seating, Ortiz's ace sparked raucous celebrations.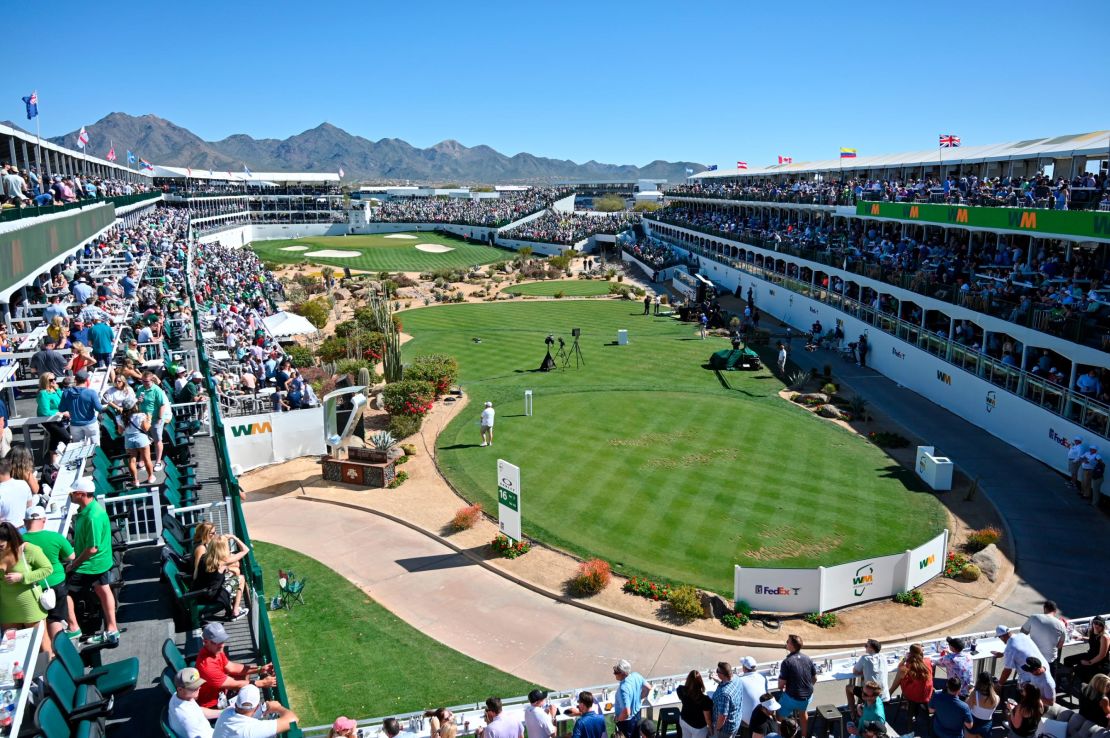 Ortiz high-fived his playing partner Kevin Kisner and his caddie as the surrounding crowd showered the players and everyone else in beer and cans.
And while the atmosphere was boisterous, Ortiz says one of those stray cans thrown in celebration happened to strike him.
"It was unbelievable. I didn't know how to react," Ortiz told reporters as he reflected on hitting the 11th all-time hole-in-one on the 16th at the Phoenix Open.
"A lot of people cheering for you and then you start trying to watch out for your head because I got actually nailed pretty hard on the back with a beer can, and then after that I was just trying to just avoid all the cans I could," added Ortiz, who then eagled the 17th.
The 30-year-old golfer said it was the first time in his professional career he had hit an ace and then an eagle on successive holes.
Ortiz described the "vibe" on the 16th, 17th and 18th holes as "unbelievable" and "unique," but he wouldn't want to play in that atmosphere every week.
"It would be tiring," Ortiz told reporters. "Especially once they get drunk they get a little rowdy and start saying the wrong things."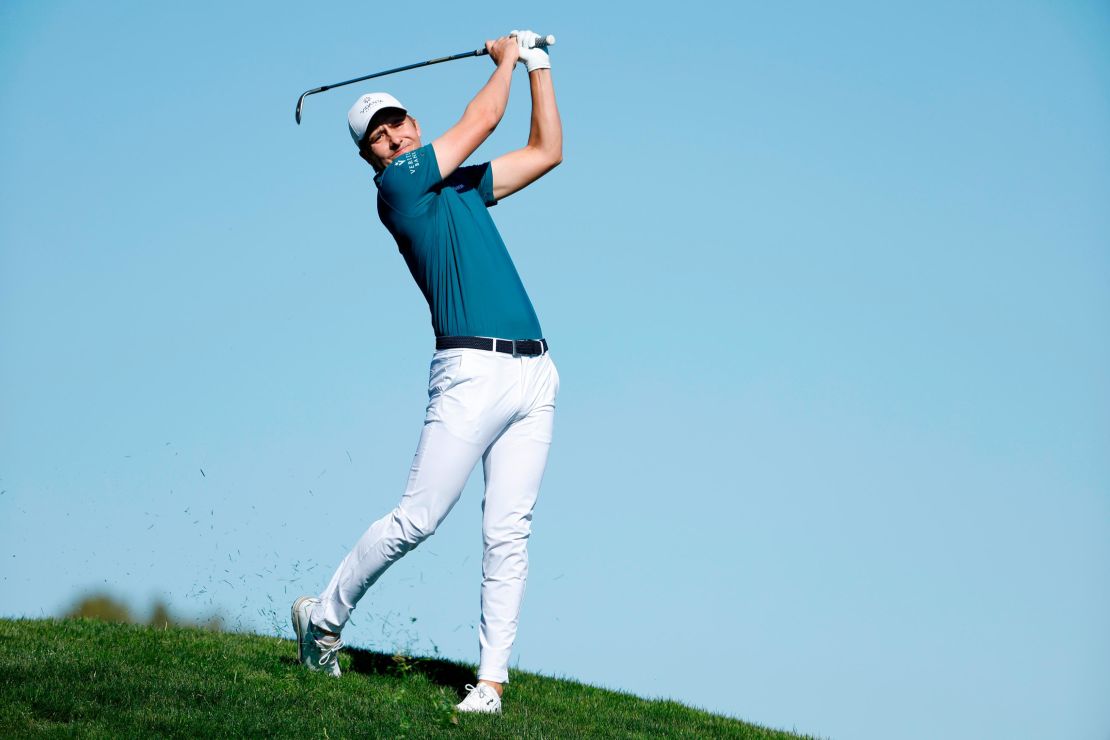 Raining holes-in-one
The announcer on the TV coverage of the Phoenix Open said after Ortiz's ball rolled in: "It's raining in the desert again!"
CNN has reached out to the PGA Tour to ask for comment on the issue and to ask what steps does it plan to take – if any – to prevent this happening at future events.
Ortiz's hole-in-one wasn't the first over the weekend on the 16th during the Phoenix Open.
Sam Ryder hit an ace on Saturday on the same hole as Ortiz, which also sparked a barrage of beer cans and bottles to be thrown onto the green which staff had to clean away.
Visit CNN.com/sport for more news, features, and videos
Both players finished way off the pace of the eventual winner Scottie Scheffler who sunk a 26-foot birdie put to beat Patrick Cantlay on their third playoff hole.