Editor's Note: Stephen F. Rosenthal is an appellate partner at the Miami-based litigation boutique firm Podhurst Orseck, P.A. He previously worked at the Justice Department and clerked for two federal judges. In 2020, he was Florida Counsel to the Biden-Harris campaign. The opinions expressed in this commentary are his own. View more opinion at CNN.
As a 17-year-old back in 1987, I didn't give too much thought to a high school yearbook photographer's request that I pose holding a teddy bear next to my good friend Ketanji Brown.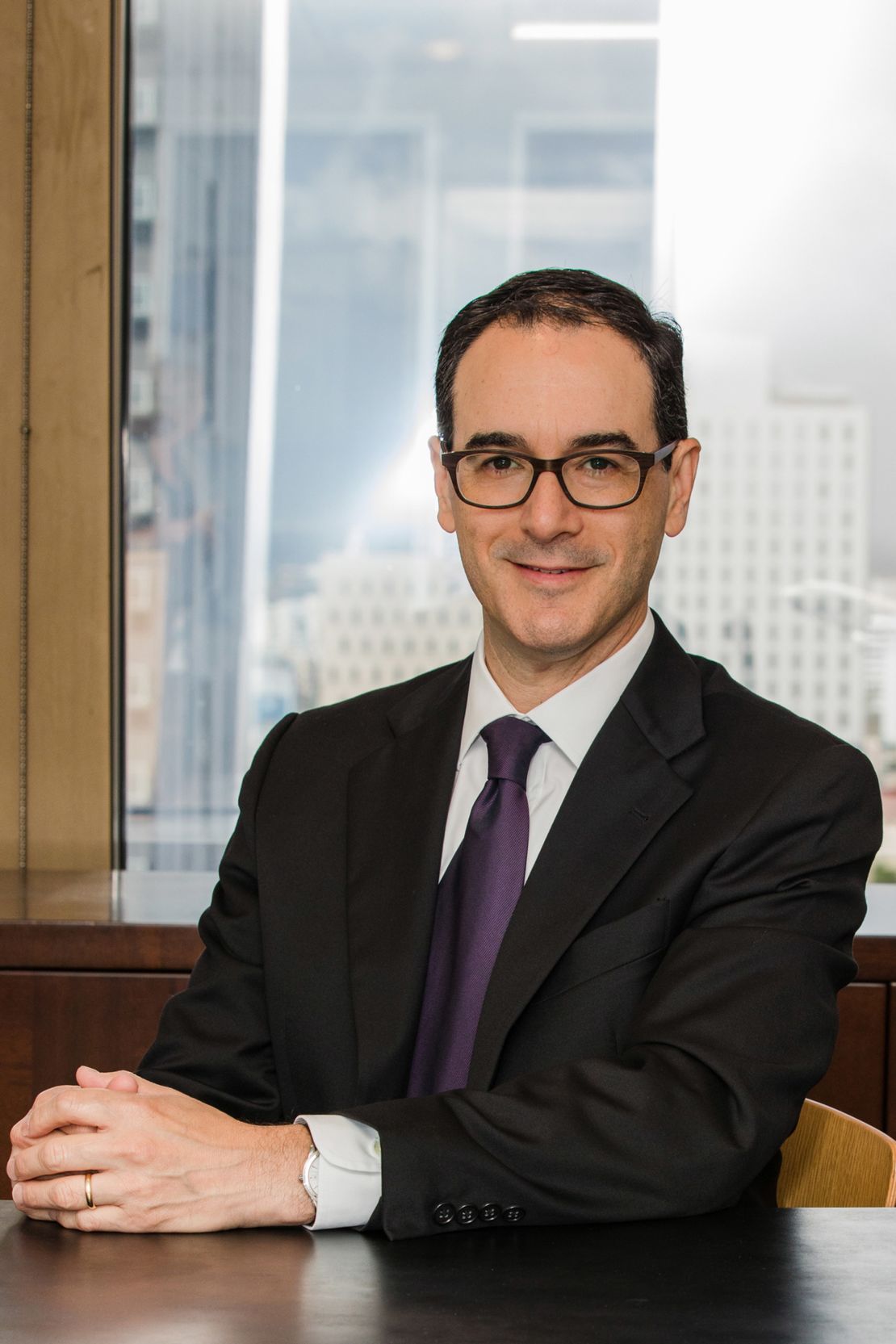 She held a copy of "Winnie the Pooh." We were being honored as inductees to the school's hall of fame. And Ketanji was quoted saying, "I want to go into law and eventually have a judicial appointment."
When the yearbook came out, I'm sure I took some teasing for the teddy bear. But now that Ketanji is "Judge Jackson," and poised to become "Justice Jackson," seeing that youthful photo again (and again) in the media only makes me smile and laugh. That silly old bear is helping me participate in an important national conversation about my dear friend of nearly 40 years.
The US Senate has the opportunity to confirm someone who, through her brilliance, charisma and decency, would bring a fresh new perspective to the US Supreme Court. Now that she has been selected by the President to sit on our nation's highest court, I want to share with others what I know about this remarkable woman.
I met Ketanji in 1982 in a 7th grade civics class housed in a portable classroom at our public junior high school in Miami.
We became fast friends and, remarkably, for the next 14 years led closely intertwined lives as classmates and friends in middle school, high school, college and then law school. We even went to work in the same building – the old federal courthouse in Boston – for our first jobs out of law school. In the 25 years since, we and our families have remained friends.
We shared dozens of weekends at speech and debate tournaments during high school, learning to focus under time pressure as members of an improv comedy troupe for several years at Harvard College, and even collaborating as first-year moot court partners at Harvard Law School.
The perspective gained from this lifelong relationship gives me the confidence to say that, although I have met many talented and brilliant people, I don't know anyone who has the remarkable combination of virtues that Ketanji Brown Jackson has been blessed with: natural charisma, a penetrating intellect, a true gift for the written and spoken word, an unflagging integrity and steadfast moral compass, and genuine kindness and compassion toward people in all stations of life.
Year after year, she was elected by our peers to be class president in our large, diverse public high school. She was something of a living legend within the 1980s high school speech and debate circuit, a perennial champion who was not just widely esteemed but truly adored.
In college, she became a devoted student of American government, graduating with high honors in the field.
As a student at Harvard Law School, Ketanji was brave, poised and outspoken in classroom discussions on legal issues. I recall being in a large class with her called "Race Relations and the Law." It delved into the kinds of legal issues that engender strong and conflicting opinions across the political spectrum.
Ketanji had a knack for making insightful remarks that would steer the classroom conversation in a valuable new direction. Owing to her thoughtfulness and personable manner, she was always well-liked and respected by those who held differing views.
Over the past decade, she has shouldered the weighty responsibilities of being a federal judge, with the hard work and consequential decision-making it requires, all without losing her humility and grounded sense of humor.
Her engaging manner has helped her become a consensus-builder on multi-member bodies like the US Sentencing Commission and the US Court of Appeals. Her voice will, no doubt, quickly become a welcome, dynamic and respected one within the conference room of the justices of the Supreme Court.
I am confident that as a justice on the Supreme Court, Judge Jackson will bring a studied reverence for impartial justice and the rule of law – and will never lose sight of the people whose rights the law and our democratic institutions are designed to protect.
In confirming her, the Senate would not just add a supremely capable jurist to the high court; in "KBJ," they can also give the American people an inspirational figure who truly embodies the American dream. She deserves bipartisan support.