Whatever the ultimate outcome of Russia's invasion of Ukraine, President Vladimir Putin has succeeded in one thing: the security map of Europe has been fundamentally altered and things will never return to the way they were before.
Across the continent, and most notably within the European Union, decisions have been taken that would have been unthinkable just a few weeks ago. In the space of a few days, Brussels went further in its quest to become a geopolitical power in its own right than it had in decades.
The shock of war returning to the continent has unified the EU's 27 member states, as the bloc approved not only the strongest package of sanctions it has ever imposed, but also agreed to buy and supply weapons to the Ukrainians.
Historically, the bloc has been divided over exactly how much central control Brussels should have over foreign policy. This has stood in the way of the EU's lofty global ambitions, as policy proposals were watered down in negotiations or simply vetoed. And according to research by the UK House of Parliament, the vast majority of EU member states that are also members of NATO have not hit their 2% defense spending target for well over a decade.
"The crisis in Ukraine has shattered the illusion that security and stability in Europe comes for free," one senior European diplomat told CNN. "When there was no real threat, geopolitics seemed remote. Now there is a war on our border. Now we know we have to pay up and act together."
It isn't just Putin's aggression that has woken Europe from its slumber. The diplomat explained that in conversations with counterparts, officials had taken note of the lead that US President Joe Biden has taken in coordinating the West's response.
"A big fear in European capitals: what would have happened if Biden wasn't in the White House at the moment? No one seriously believes that Trump would have handled this well and we may have him or someone like him back in a couple of years. Effectively, that means we have to assume we are alone," the diplomat added.
Perhaps the most significant and symbolic shift in the past few days came from Germany. The EU's wealthiest and arguably most powerful member state announced it will more than double its defense spending, with its 2022 military budget expected to stand at $100 billion.
Not long ago, most German politicians – and a number of politicians across Europe – were uncomfortable with the idea of the country having a large military presence for obvious historical reasons.
Again, the situation in Ukraine has changed everything.
"Based on the conversations of the last few days, most European leaders now seem comfortable with a massive German army if its anchored firmly within the EU," the diplomat says, pointing out that only a few months ago even putting the words EU and army in the same sentence would spark outrage in most of Europe's capitals.
A cynic might think that Europe's unity and decisiveness has only come about because of a unique crisis and once-in-a-generation threat to the continent's security.
However, multiple European and NATO officials told CNN that there is no outcome in which Europe can simply go back to how things were.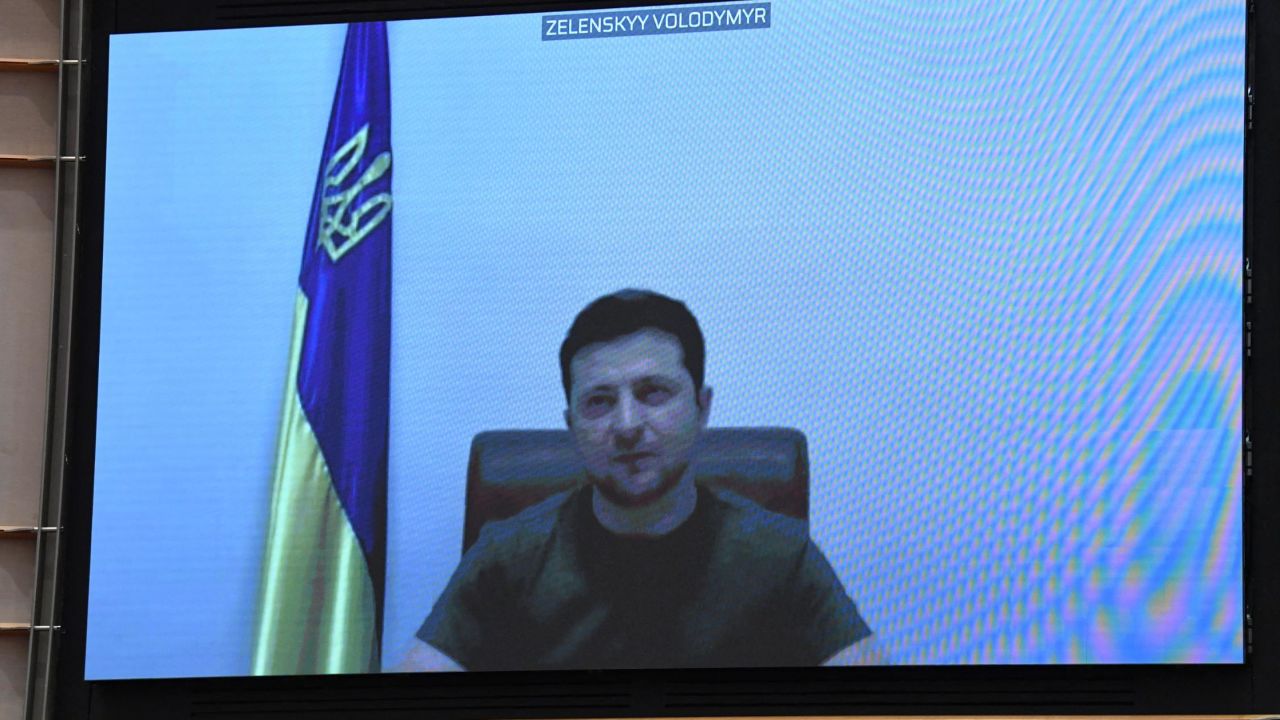 If Ukraine does fall, then a belligerent Russia will have hugely expanded its land border with the European Union.
But were it to hold firm and force Russian troops out, then a wounded and unpredictable Putin sits and broods in the Kremlin. And as former White House adviser on Russia, Fiona Hill, told Politico this week, when asked if she thought Putin would use his nuclear weapons, in her assessment, "Yes, he would."
A senior Brussels official told CNN that even now, its member states are finding Russian influence too close for comfort. "Finland shares a huge land border with Russia. Romanian fleets share the Black Sea with the Russian navy. After months of people saying he wouldn't go into Ukraine, he did. This is a genuinely very scary situation."
The official explained that over the course of the past week, "decisions that would have taken years took a matter of days because Europe has been changed forever. We simply don't have time for inaction and complacency any more."
Another notable shift that has taken place behind the scenes in Brussels is the attitude of the EU's so-called "neutral nations" (Austria, Ireland, Finland and Sweden). These are countries that consider themselves to be militarily non-allied, even if they are politically allied with the EU and its global allies.
"I think we now understand that making a point of being neutral and not a part of NATO doesn't mean you are safe," a senior EU adviser in foreign affairs told CNN.
One of the main reasons that the Western response, especially in Europe, has been so unusually coordinated is that the EU and NATO have operated unexpectedly well. Officials in both institutions said this is because for the first time that many of them could remember, both institutions stuck to their competences and worked in lockstep.
Brussels has resisted using the crisis to call for an EU army, something which has led to bitter arguments among the member states historically. Some believed it would undermine NATO and make Europe less safe, while others suspected that those most in favor would use it to drive a particular vision of Europe as a federal state.
A government official from one of the EU's neutral member states said that most people now accept that there would be no "additional advantage to an EU army. Our strongest weapon is economic sanctions, whereas NATO can do the political and military strategy."
They added that the "important thing for now is ensuring that the relationship between the EU and NATO continues to work well" in the following months, calling the combined response to the Ukraine crisis a "blueprint" for the future.
Europe's thinking on defense, security and foreign affairs has evolved light years in the matter of a few days. It is now waking up from a decades-long dream that the stability provided by an interconnected world would prevent war breaking out and that, should the worst happen, America would sort it out.
There are many painful months ahead, no matter how this crisis ends. And if Europe is to emerge from them stronger and safer, then it needs to build on the progress made in the past few weeks.
If it fails to do so and returns to the wishful thinking of the past, then it might find the next crisis to befall the continent cannot be fixed by quickly putting together sanctions and throwing money at a third party as it has with Ukraine. And especially so, if that crisis happens within the bloc's own borders.