Lewis Hamilton – seven-time world champion in Formula One – said that he is going to change his name, incorporating his mother's surname, Larbalestier, to honor her.
Ahead of the season-opening Bahrain Grand Prix, Hamilton expressed his wish to race under his new name, though he hasn't yet announced what form this name will take.
"It would mean the world to my family (to win an eighth title)," Hamilton said at Expo 2020 Dubai. "It would mean a lot to me knowing that, for example, I am really proud of my family's name, Hamilton.
"None of you might know that my mum's name is Larbalestier and I am just about to put that in my name."
It is unclear when the changes would take effect, but the Brit said it would happen, "Hopefully soon. We are working on it."
Hamilton's parents divorced when he was a toddler, and he credits both his mother and stepmother as being positive influences in his upbringing. He lived with his mother, Carmen, until he was 12 before moving in with his father, Anthony, who played a major role in his early career.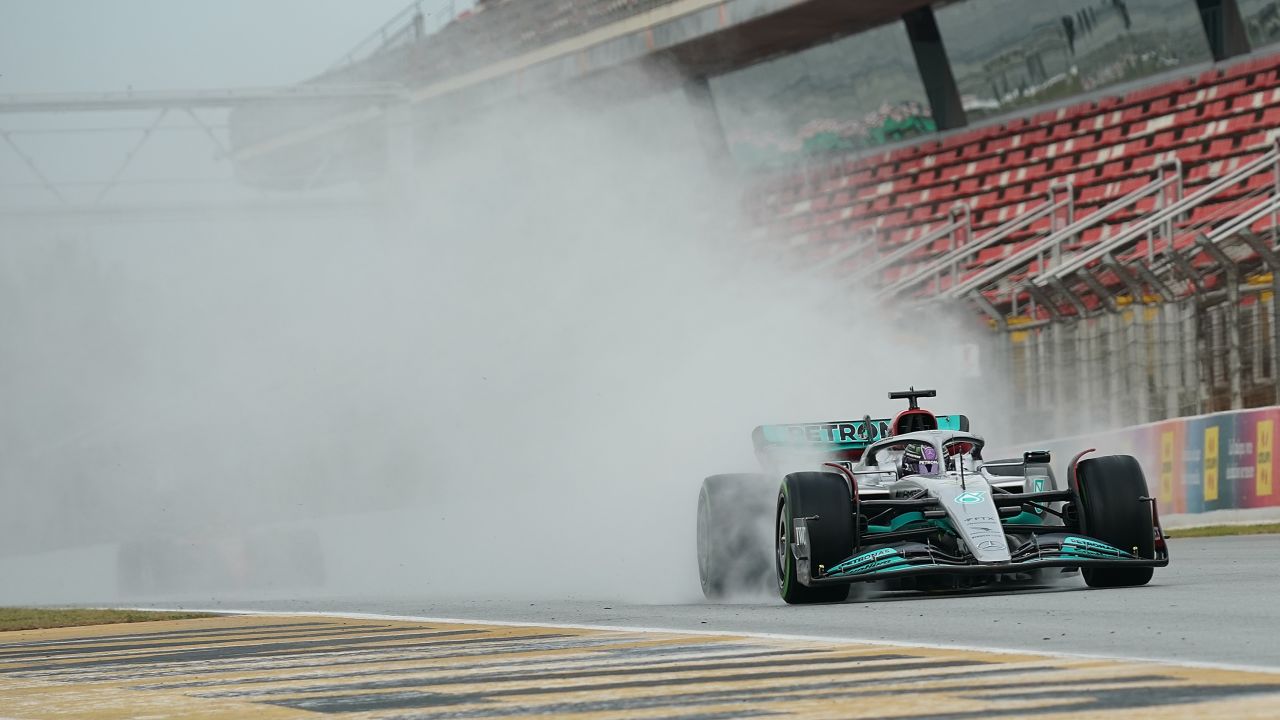 "I don't really fully understand the whole idea that when people get married the woman loses her name," Hamilton said, "And I really want my mum's name to continue on with the Hamilton name."
Although Hamilton's relationship with his father is widely publicized – his father worked multiple jobs to support him and acted as his manager until 2010 – Hamilton's mother has also greatly contributed to his success.
She accompanied Hamilton when he was knighted at Windsor Castle in December and frequently attends races to support her son.
The first Grand Prix of the season will take place on Sunday, as Hamilton seeks to reclaim the world championship in 2022 that he lost in dramatic fashion to Max Verstappen in December at the Abu Dhabi Grand Prix.