Editor's Note: Holly Thomas is a writer and editor based in London. She is morning editor at Katie Couric Media. She tweets @HolstaT. The opinions expressed in this commentary are solely those of the author. View more opinion on CNN.
In incredible news for everyone who has found the last year and three months since season 1 came out a bit much, "Bridgerton" is back.
In tragic news for my mum, Regé-Jean Page – aka Daphne Briderton's new husband and reluctant baby daddy, the Duke – isn't returning with it. Fans will have to make do with Anthony Bridgerton, Daphne's hotheaded eldest brother played by Jonathan Bailey, as their new leading man.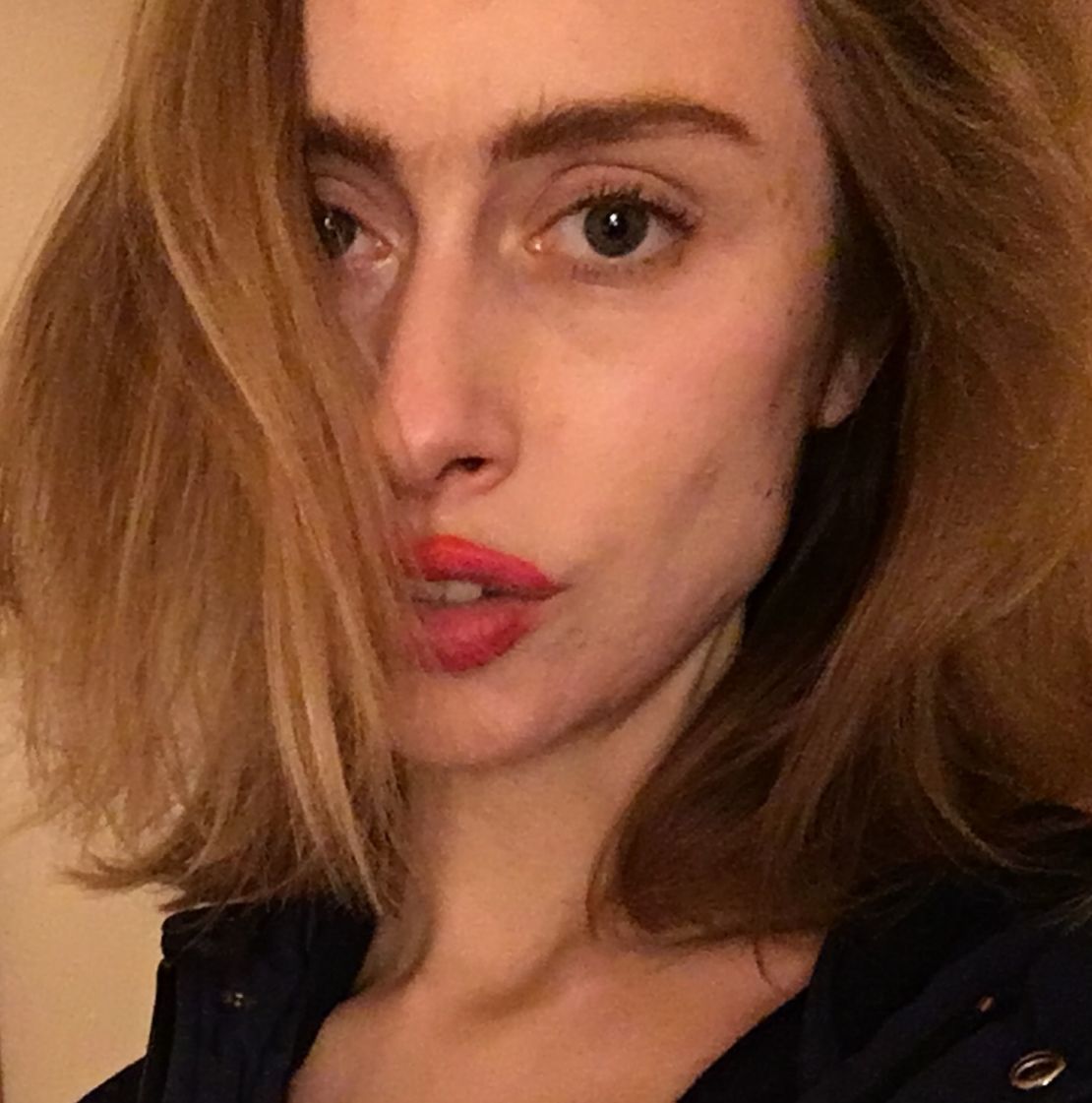 In this sophomore season, Anthony takes center stage, as of course does his love life. This focuses quickly on two sisters, Edwina Sharma (Charithra Chandran), who is the season's belle and therefore the ideal choice, and the older, marriage-averse Kate (Simone Ashley), to whom the Viscount Bridgerton is naturally, immediately attracted. Having spent season 1 either in bed with his now-ex girlfriend or channeling his frustrations at their forced estrangement by dueling his best friend, Anthony has sworn off romance in favor of a resigned, clinical approach to marriage. With the prospects of his younger siblings to consider, he has vowed to find a mate appropriate to care for them and the future Bridgerton line – a choice that must be weighed independently of love. It's a fluffy, addictive, entirely watchable disaster waiting to happen.
Anthony was the bad boy in season 1, in many ways the shagging, chaotic, antithesis of the stoic, simmering Duke. Every time I watched the show, at least one viewing companion would huff when Anthony came on screen, dismissing "that prick" before heaving a gratified sigh upon the Duke's next appearance. It was an understandable response. What indeed would be the point of a show whose entire m.o. is sensory overload, if we didn't embrace Page's concupiscent allure?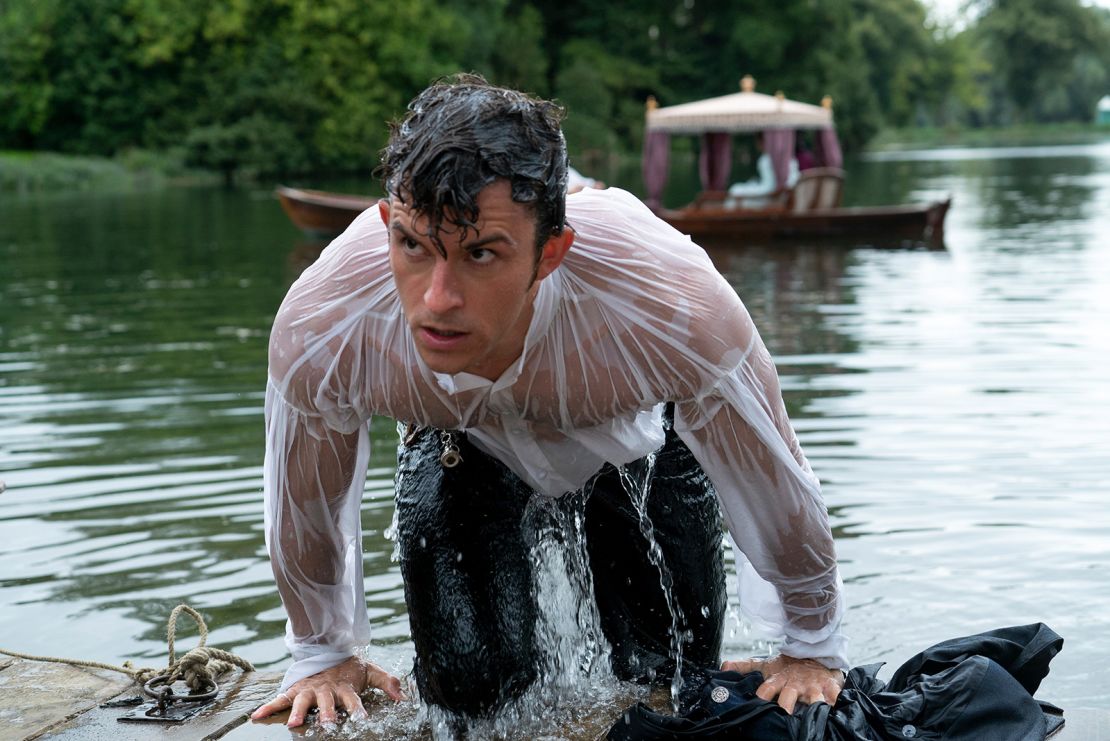 In the extenuatory spirit of "Bridgerton," however, I think it's worth giving Anthony a little more credit – or, at the very least, enough to justify our inevitable transference of affections this spring. It's a low bar, but Anthony isn't actually more problematic than the hero of season 1 – and doesn't benefit from the years of Regency romance novel programming that, I'd argue, largely explain the audience's more immediate sympathy for the Duke.
While the Duke is a distracting, enticing fantasy, Anthony is essentially making it up as he goes along, masking his passions and fears behind bravado and stomping. Unlike the most famous Regency heroes, the "Pride and Prejudice" and "Emma" crowd who tend to be passively courted by mothers and daughters determined to snag advantageous matches, or harbor depths utterly at odds with the face they show the world, Anthony wears his goal plainly, crassly on his sleeve, and has set about fulfilling it himself.
The Duke's habitual silence and harboring of secret demons very much fits the Mr. Darcy-style template every Jane Austen fan is hardwired to eat up. We're primed to anticipate his redemption and ultimate union with Daphne, so we view his behavior leading up to that point charitably. He lies about the reason he won't have kids? Of course he does, his dad was mean to him! Gaslights the woman who loves him when she calls him on that lie? He'll make it up to her! Characterizes the barest hints about masturbation as a full debrief on sex and reproduction? He did his best! And he looked incredible!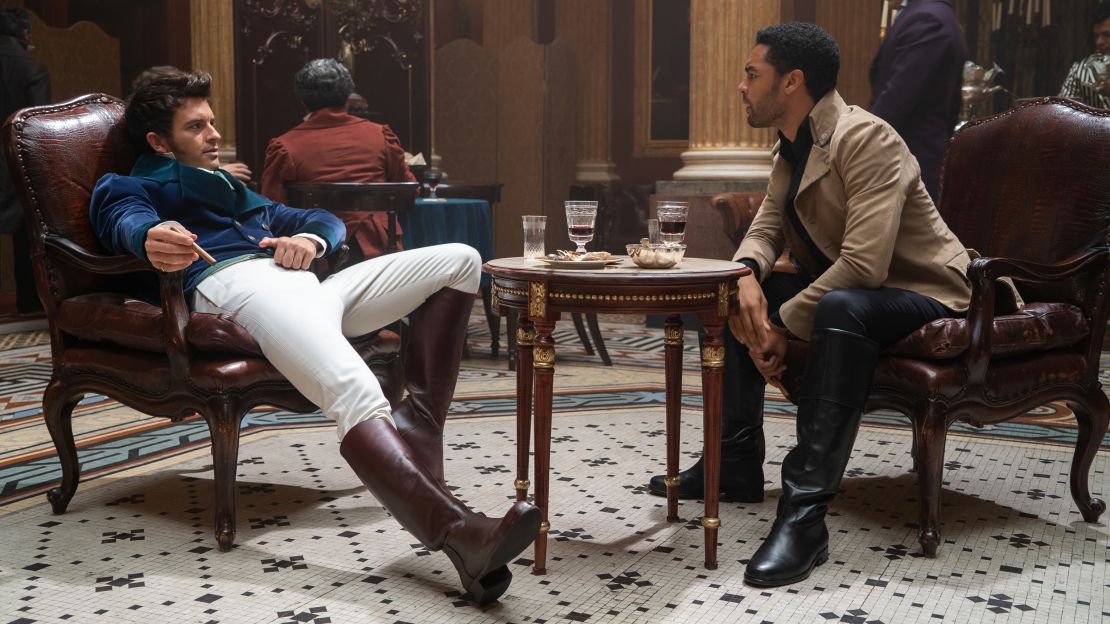 Poor old Anthony is messier. While the Duke's "rakish" past is primly referred to in gentlemen's clubs and during "promenades" in the park, our first introduction to Anthony sees him making vigorous love to a woman against a tree. We don't learn until later that she's his girlfriend Siena, who he secretly supports financially. Anthony's lust is framed from the get-go as an evasion of responsibility, while the Duke's is just part of his red-blooded charm.
Though both men initially eschew marriage, Anthony's relationship to the institution is more authentically tortured than the Duke's in season 1 – his own mother's great love with his now-dead father looms over the action like an ideal he fears he can never live up to. As the show proceeds, Anthony's lack of any recognizable endgame exposes his flaws in a far harsher light than the Duke. But though he also acts clumsily on selfish impulses, Anthony is much more honest about his feelings and motivations.
When the Duke appears to have taken up with Daphne, Anthony tells him that though they're good friends, family has to come first – and he's just not keen on his little sis dating someone he knows to be a total, ahem, "rake" during her all-important first season. After he challenges the Duke to a duel, he goes right to Siena to give her the heads-up on his potential change of circumstances, and when it turns out he can't run away with her after all, he offers to support her anyway.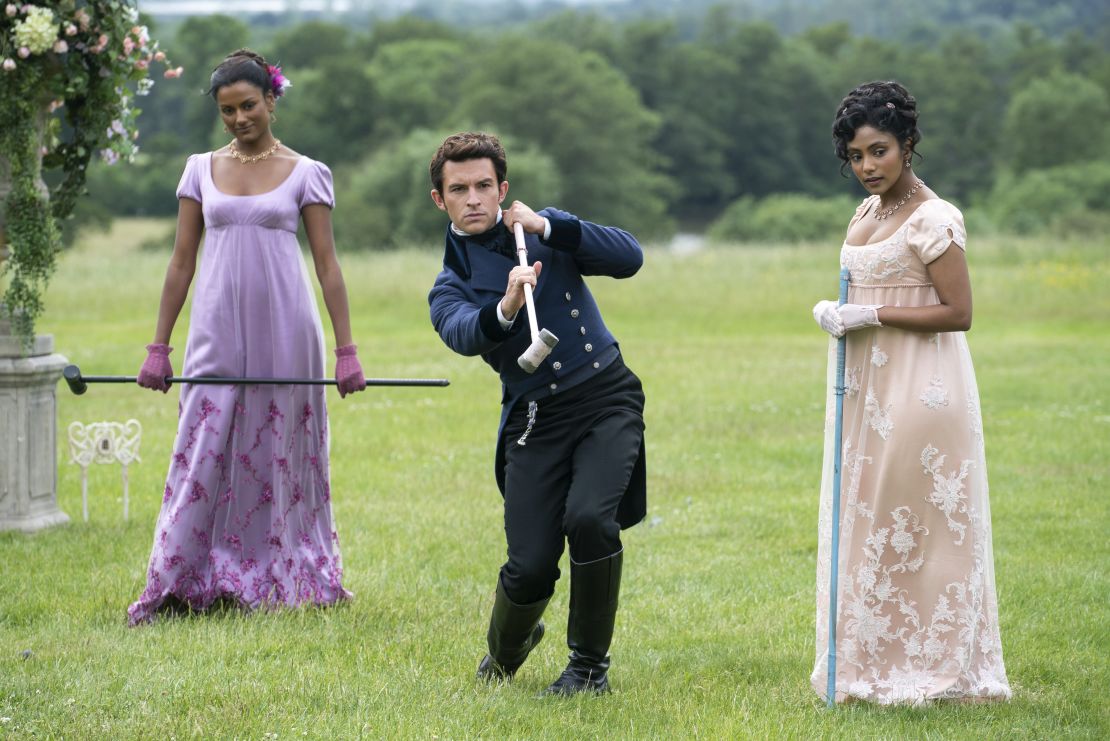 Though he's constantly messing up, Anthony learns from (some) past mistakes – especially when it comes to letting Daphne choose her own mate and lecturing his younger brothers about their own romantic choices. He then gets a pretty rough deal when his mom orders him to give up Siena, even though she tells Daphne emphatically that she only cares about her marrying for love, but he shoulders it alone. His upfront, emotional approach in the first season having ended in heartbreak, and the fate of his family still weighing heavy on him as its head, it's no wonder Anthony is resigned to manage his life along more practical lines thereafter.
It's important at this juncture to stress just how rooted in fantasy "Bridgerton" is. It suggests that a strikingly bigoted country – one which failed miserably to accept a non-White royal in the 21st century, let alone the 19th – has managed to dismantle structural racism in a generation, all because the king made a Black woman his queen. Lady Danbury, played by Adjoa Andoh, refers to the fact her family is accepted by society thanks to this unprecedented union – which doesn't really tally with its presumably long-established noble lineage, but sounds encouraging.
All this to say, literally nothing is beyond the redemptive power of love in this show. As far as its audience is concerned, Anthony should be no exception, not least because of how familiar he is. As a man – an early 19th century one at that – who is not allowed by society to show vulnerability, it's no wonder that his many insecurities manifest as arrogance.
Privileged, immature, impulsive, brain-in-their-pants Anthonys are everywhere. He's a damn sight more real than a romantic hero like the Duke, whose deceit is "really understandable, when you think about it," and who improves if you just give him enough space. In real life, men who habitually lie by omission tend not to change. Half-grown guys like Anthony on the other hand, might – especially once they learn to communicate their emotions in a less explosive way. This would definitely take longer than a summer season in reality, but in magnolia-scented fictional Mayfair, anything is possible.
Men whose wealth and status have allowed them to do as they please their entire lives always remain emotionally infantile. Patriarchy hurts men too, albeit so much less than women, and it's inevitable that men who fall victim will turn other people into scratching posts for their confusion and frustrations. The glossy, candy-cane world of "Bridgerton" offers an infinitely safer forum for Anthony to work through his demons than real life might, but he's still a randy, confused man-child with seven siblings to father. And, as they would in real life, the classism, sexism and puritanical values that hurt everyone are hurting him too.