Editor's Note: Dean Obeidallah, a former attorney, is the host of SiriusXM radio's daily program "The Dean Obeidallah Show" and a columnist for The Daily Beast. Follow him @DeanObeidallah. The opinions expressed in this commentary are his own. View more opinion articles on CNN.
"Attorney General Garland, do your job – so that we can do ours," declared an exasperated Democratic Rep. Elaine Luria of Virginia on Monday night as part of her work as a member of the January 6 House select committee. Luria and others on the committee expressed frustration with Merrick Garland and the Department of Justice still not acting on the December 14, 2021, vote by the House recommending criminal charges against former Donald Trump White House chief of staff Mark Meadows for defying a congressional subpoena.
But the frustration many have with Garland goes far beyond simply the over three-month silence on Meadows. As I hear frequently from listeners to my SiriusXM show, the fact that we don't hear a peep about Garland investigating Trump for his attempted coup to overturn the 2020 election and potential crimes in connection with the January 6 attack on the Capitol is beyond frustrating. And those voices demanding Garland to act will be growing louder given a federal court decision Monday where the judge wrote that it was "more likely than not that" Trump committed crimes given his efforts to prevent the certification of Joe Biden's victory.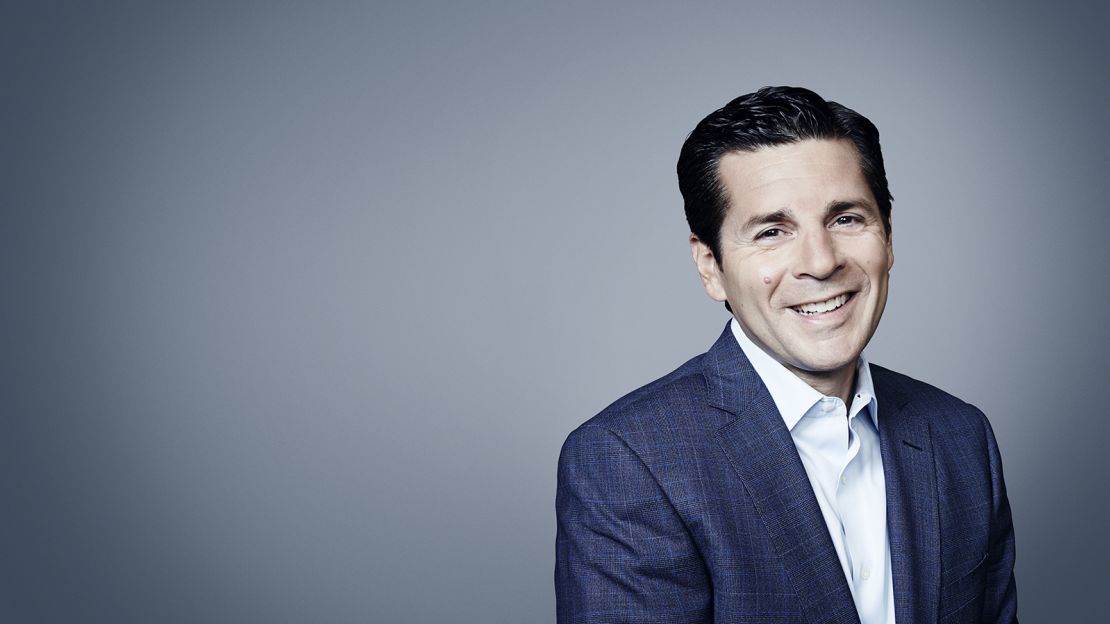 While the focus of this case was a request by Trump's former lawyer John Eastman to withhold certain documents requested by the January 6 committee based on claims they are protected by attorney-client privilege, US District Court Judge David Carter laid out a damning case against Trump for his conduct surrounding January 6 – including potential crime.
As the judge wrote, Trump and his lawyer had "launched a campaign to overturn a democratic election, an action unprecedented in American history," adding, "it was a coup in search of a legal theory." And in a bone-chilling passage, the judge explained that if Trump and Eastman's "plan had worked, it would have permanently ended the peaceful transition of power, undermining American democracy and the Constitution."
Judge Carter reminded us that Trump had been informed by people in his inner circle, including his then-Attorney General William Barr, that there was no evidence of election fraud. Yet, Trump continued his unjustified efforts to overturn the election results by pressuring Vice President Mike Pence to not allow Congress to certify the election results on January 6.
The court then, while addressing what is known as the "crime-fraud exception" to attorney-client privilege, analyzed two federal crimes that the January 6 committee alleges Trump may have committed: "Obstruction of an official proceeding" and "Conspiracy to defraud the United States." After a detailed recitation of Trump and Eastman's conduct as applied to these federal crimes, the judge bluntly concluded: "The illegality of the plan was obvious."
Trump spokesman Taylor Budowich responded to the judge's ruling stating "This absurd and baseless ruling by a Clinton-appointed Judge in California is just another example of how the left is weaponizing every branch of government against President Trump." Eastman's lawyer stated his client "respectfully disagrees with the judge's findings" but will comply with the order.
Yes, it's obvious to all of us that what Trump did was wrong – and potentially illegal – which begs the question: Where is Garland's DOJ investigation into Trump? Could there be a super secret investigation of Trump? Sure, but common sense says we would have heard something, the same way we hear about the testimony of witnesses after they appear before the House select committee on January 6. Lawyers talk, court clerks see witnesses showing up for a grand jury, etc. All you need is one person to talk to break a story.
Add to that, history tells us that the longer a DOJ investigation continues, the more likely there will be leaks to the media.
On Wednesday, CNN reported that the Justice Department investigation into the business activities of the President's son, Hunter Biden, "has gained steam in recent months, with a flurry of witnesses providing testimony to federal investigators and more expected to provide interviews in the coming weeks, according to multiple sources familiar with the matter."
Investigators are looking into the younger Biden's business dealings internationally during Biden's term as vice president. Hunter Biden has denied wrongdoing and his father is not being investigated as part of this probe, CNN reported, citing sources. The DOJ's investigation, which began in 2018, became known in December 2020 when Hunter Biden revealed it.
And, of course, when the DOJ investigated Hillary Clinton in connection with her emails, the nation first learned about it in August 2015, based on information from two unnamed government officials. While the DOJ refused to comment on the investigation, the media were filled with stories of developments in the investigation – via leaks – such as in March 2016 when the DOJ granted immunity to a former Clinton staffer. Clinton eventually was cleared in the investigation. When it comes to Trump, however, we hear nothing.
Garland recently said that he was intent on ensuring the DOJ's decisions about prosecutions "are made on the merits … the facts and the law," and "they're not based on any kind of partisan considerations." I couldn't agree more. If there's credible evidence that Hunter Biden – or anyone for that matter, Democrat or Republican – may have committed a federal crime, there should be a DOJ investigation.
Yet the sense many have is that this DOJ has no problem investigating people named Biden and Clinton but we have seen no signs of investigating Trump despite Garland's promise in January that "The Justice Department remains committed to holding all January 6th perpetrators, at any level, accountable under law." And the longer that apparent double standard continues, the more Americans will question if in fact "partisan considerations" are driving the DOJ's decisions when it comes to Trump.
Get our free weekly newsletter
Sign up for CNN Opinion's new newsletter.
Judge Carter concluded his opinion with a sentiment I'm sure many agree with, "More than a year after the attack on our Capitol, the public is still searching for accountability." He then added ominously, "If the country does not commit to investigating and pursuing accountability for those responsible, the Court fears January 6 will repeat itself."
You don't need a law degree to understand that if Trump is not held accountable for both his attempted coup and the January 6 attack, why would Trump – or any future president for that matter – think that they can't do the same? The stakes are too high for timidity given our democratic Republic hangs in the balance. The demand must be made by all who seek to preserve it is this: "Attorney General Garland, do your job."