Tiger Woods teed off in the first round of the Masters on Thursday as he embarked on a remarkable comeback following a car crash in February 2021 in which he sustained serious leg injuries.
Five-time Masters champion Woods played in Group 14, alongside South African Louis Oosthuizen and Chilean Joaquin Niemann, after the first round of the 2022 Masters at Augusta National Golf Club tournament was delayed due to inclement weather in Augusta, Georgia.
Wearing a pink shirt, Woods was given a resounding round of applause from the crowd as his name was announced. After hitting his opening drive, Woods received more cheers from fans.
His drive wasn't perfect, though the 46-year-old ended up making par on the first hole to the delight of the watching patrons.
Woods' first birdie came on the sixth hole after his excellent tee shot left him a short putt to shoot up to under par for the first time.
However, after bogeying the eighth hole, Woods finished the front-nine level par.
He once again dropped under par following a birdie on the par-five 13th hole, only to be pegged back to level par a hole later.
Woods displayed some of the fight he's become so famous for over his illustrious career on the 16th hole, rolling in a tricky putt for another birdie – a trademark fistpump in celebration – to move to one under to the delight of the thousands watching on.
Despite a wayward tee shot on the 18th hole, Woods managed to salvage a par, meaning he carded a one-under par 71, which signaled a solid return to competitive golf after almost 17 months away.
After his opening round, Woods said he was "as sore as I expected to feel," but admitted it was "amazing" to be back out on the course.
"I was telling the team all week, come game time, it will be a different deal," he told the media. "My adrenaline will kick in. I'll get into my own little world, and I'll get after it. It's about the training that we've done to have the stamina to go.
"I'm going to be sore, yes. That's just the way it is. But the training cycles that we've had to make sure that I have the stamina to keep going – and this is only one round. We've got three more to go. There's a long way to go and a lot of shots to be played."
Woods added: "I can swing a golf club. The walking's not easy, and it's difficult. As I said with all the hard work, my leg, it's going to be difficult for the rest of my life. That's just the way it is, but I'm able to do it.
"That's something I'm very lucky to have this opportunity to be able to play, and not only that, to play in the Masters and to have this type of reception."
At the end of Thursday, South Korea's Im Sung-jae led the pack at five-under par.
Must-watch
Woods had been due to tee off at 10:34 a.m. ET, but due to the weather delay began his round just after 11 a.m. ET. His group is scheduled to tee off for the second round at 1:41 p.m. ET on Friday.
"It's a miraculous thing," said 1992 Masters winner Fred Couples. "Fourteen months ago, I'm bawling like a baby every day, and now … he looks strong.
"I know the leg is hurt but he's hitting it plenty far enough to play this course, and he plays this course as well as he does, he's won here a bunch, he knows what to do."
Speculation first began to mount regarding Woods' participation in the tournament when his private jet was sighted landing at an airport near Augusta last week.
Since his car accident, Woods has appeared in public on a golf course just once – at the PNC Championship in December with his son Charlie. Then Woods used a golf cart to help him get around the course.
"Walking is the hard part. This is not an easy walk to begin with," Woods said to the PGA Tour, referring to Augusta's hilly course.
"With the conditions my leg is in, it gets a little bit more difficult. Seventy-two holes is a long road. It's going to be a tough challenge and a challenge I'm up for."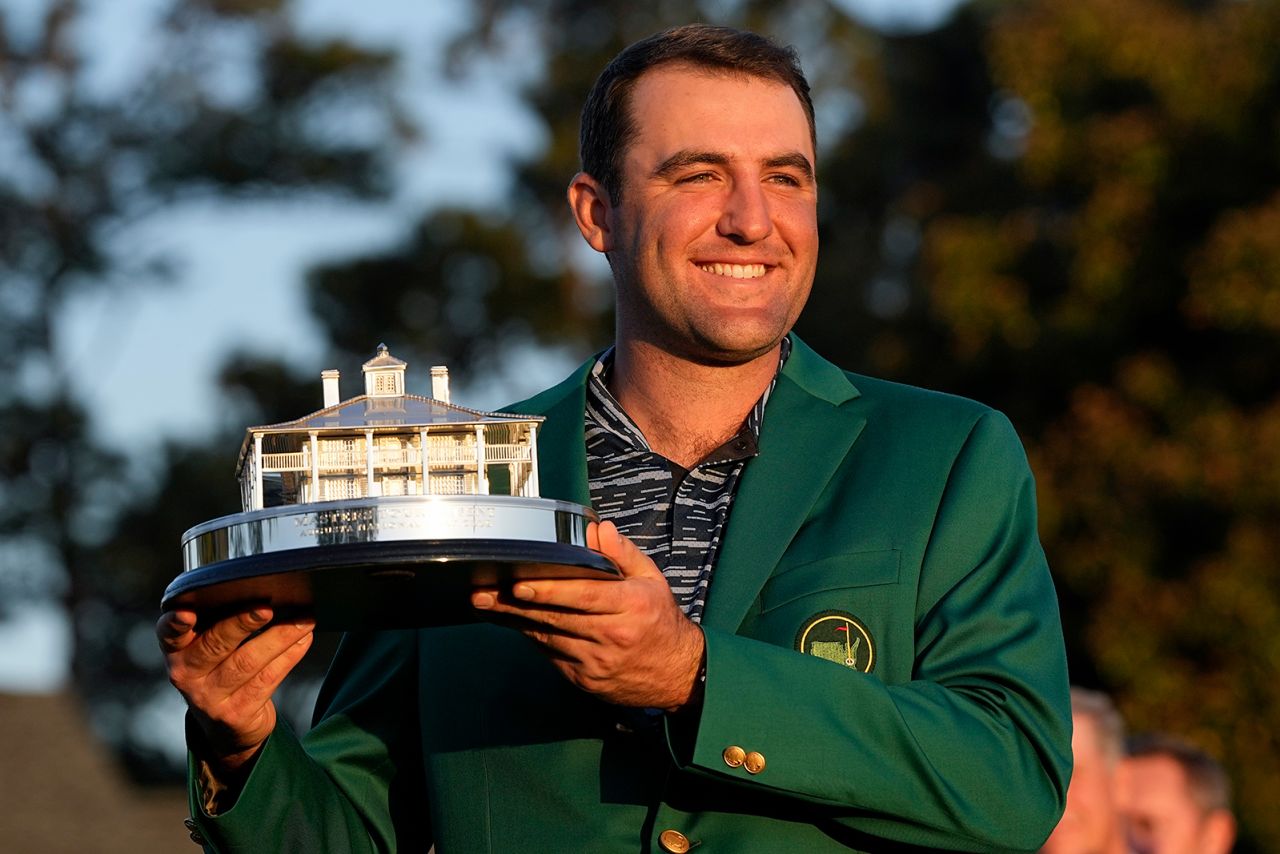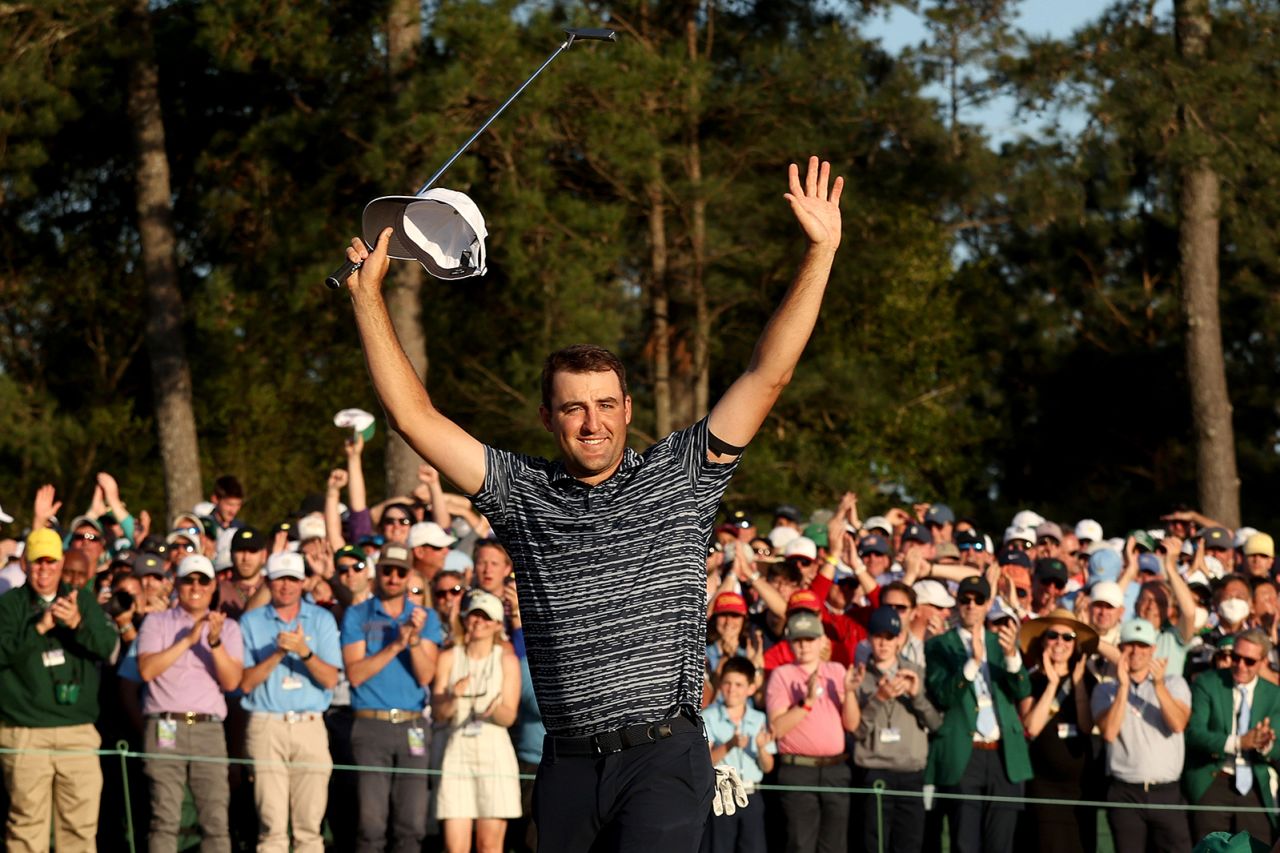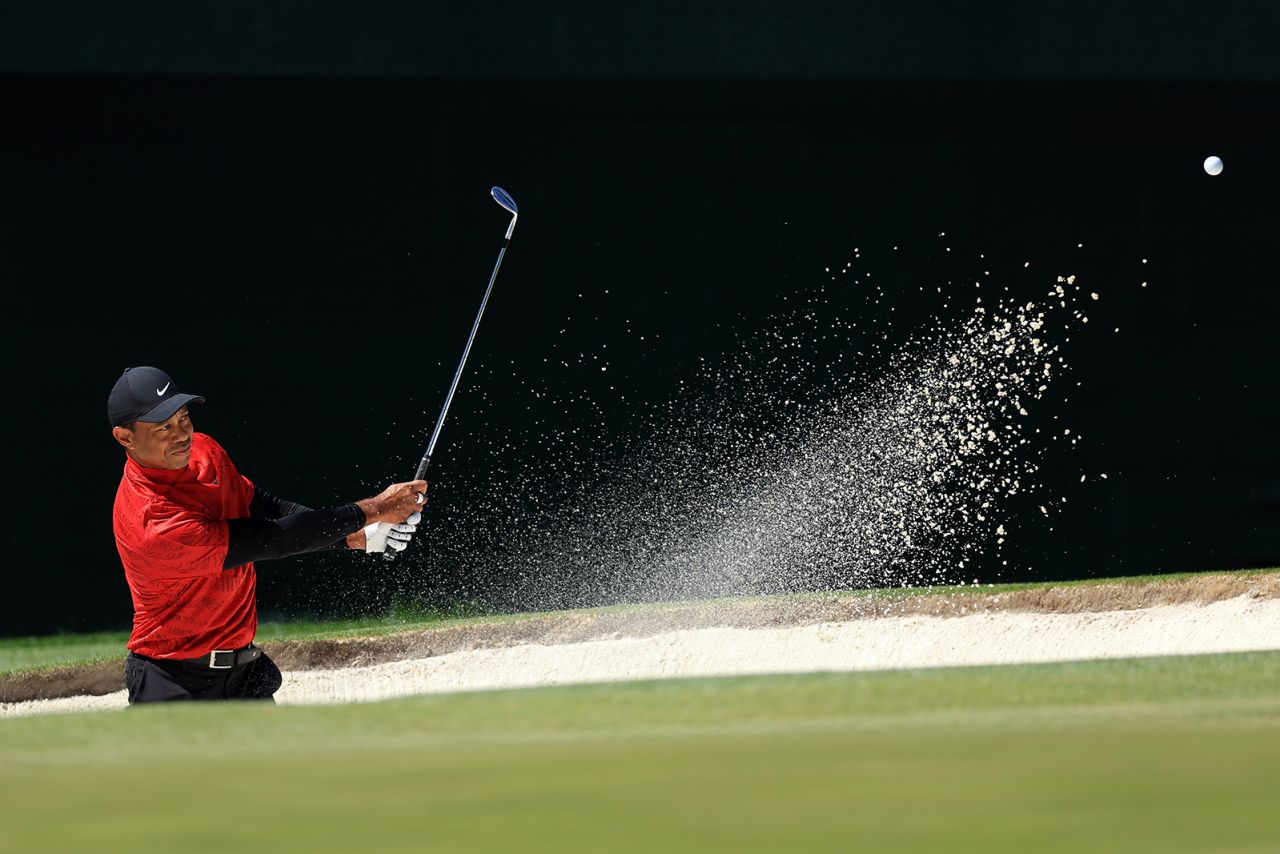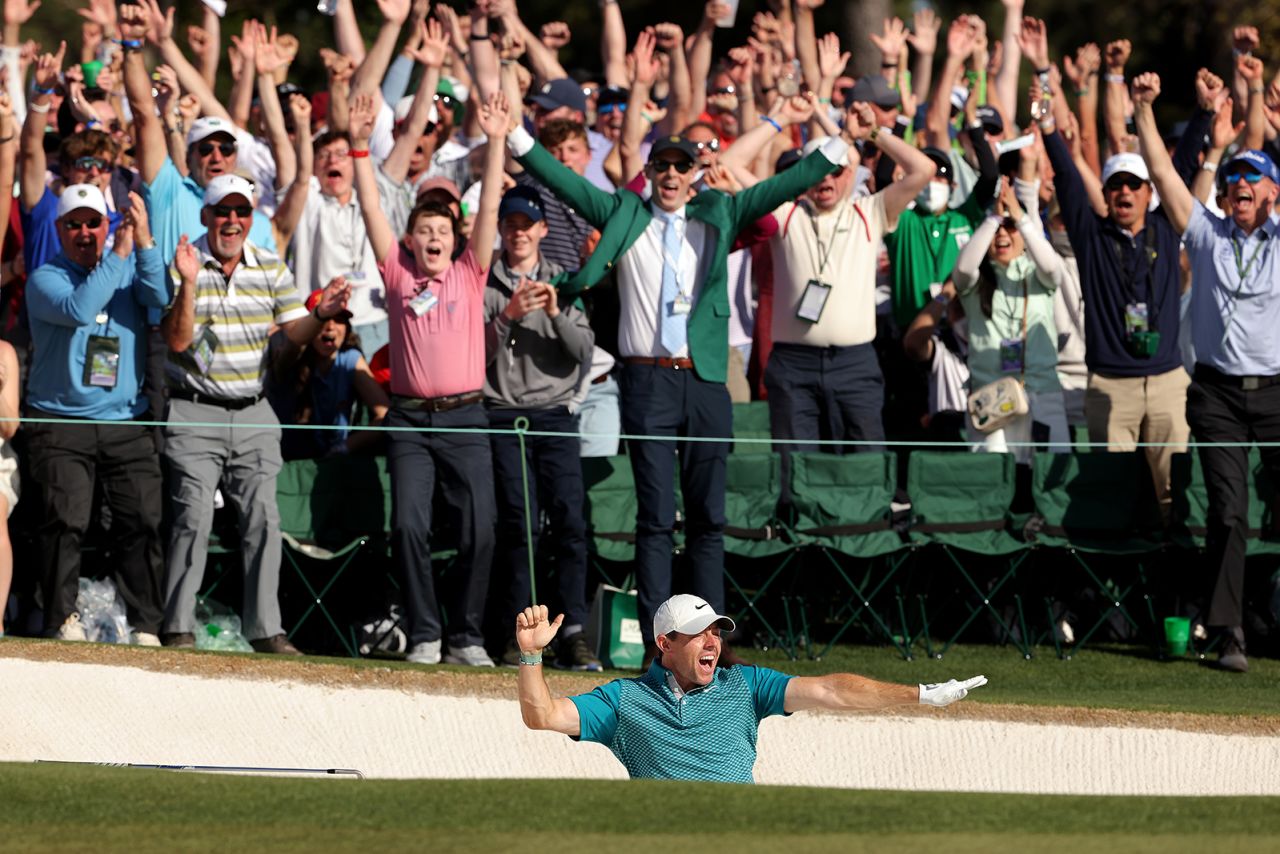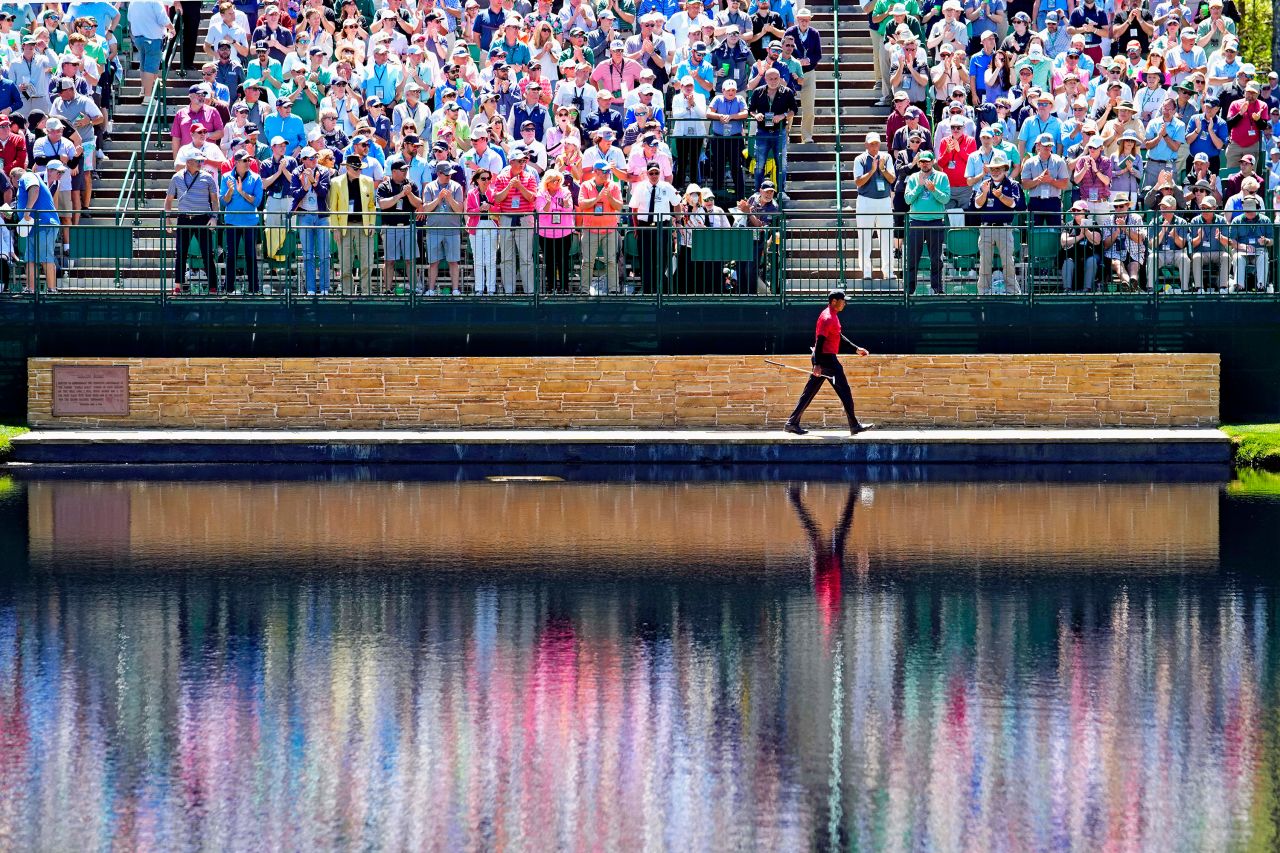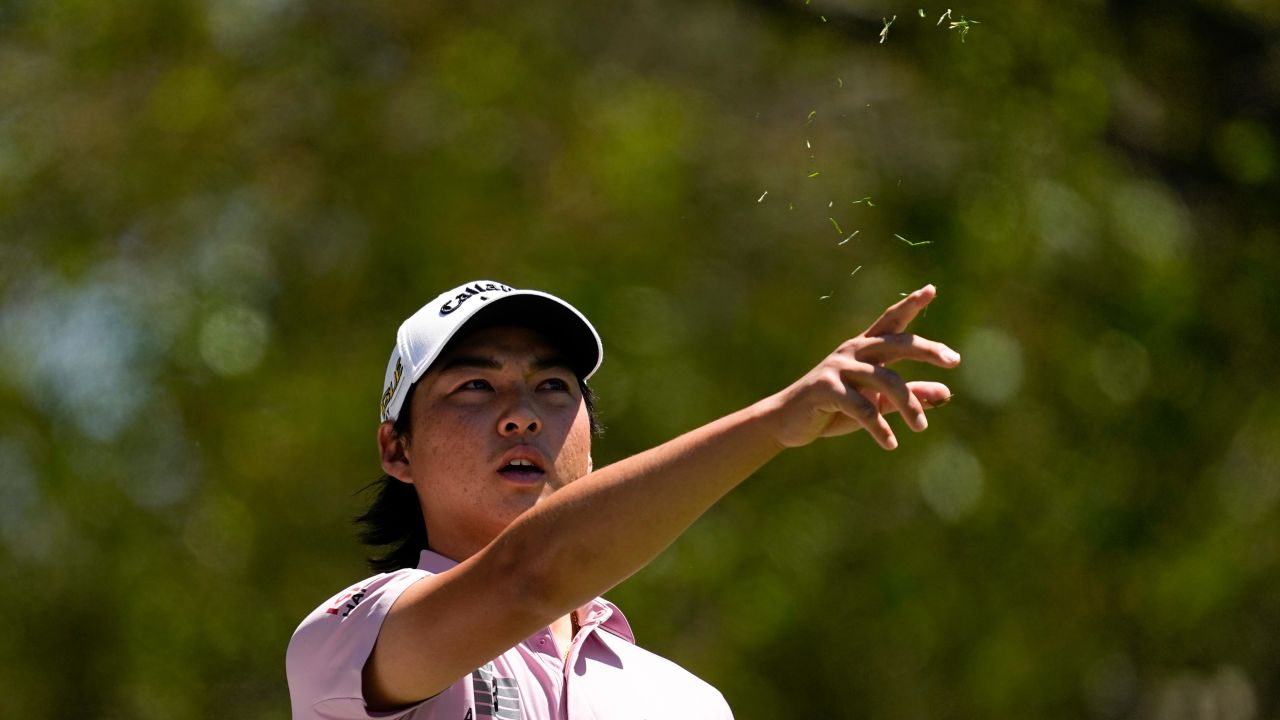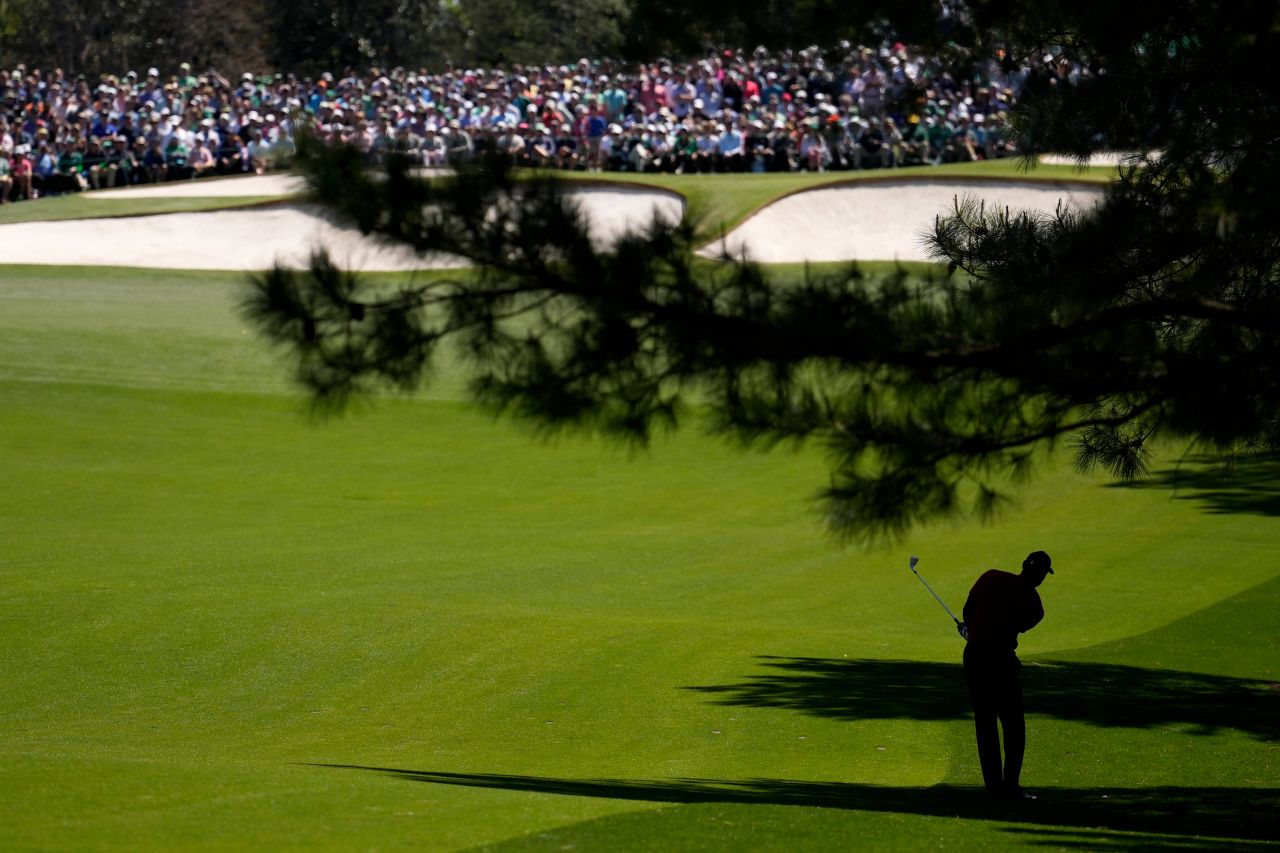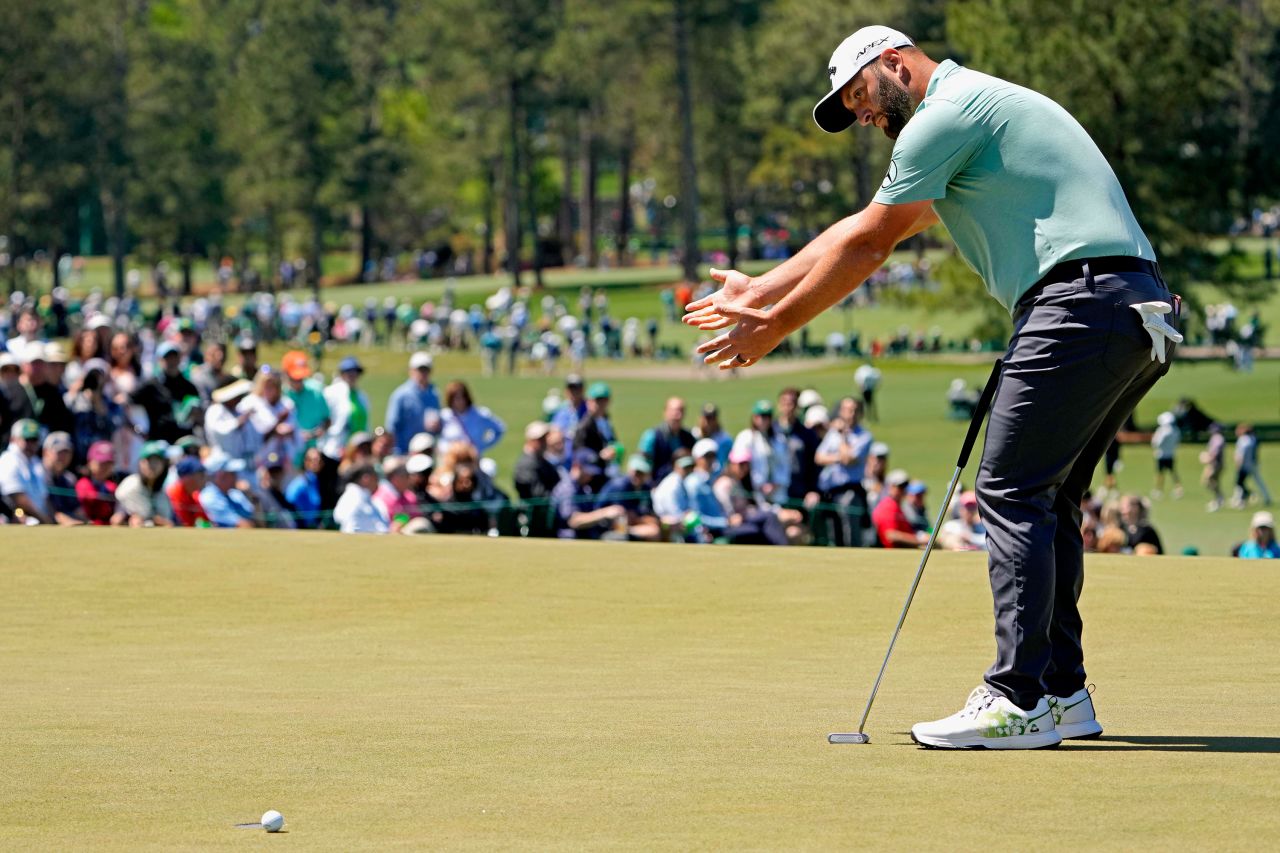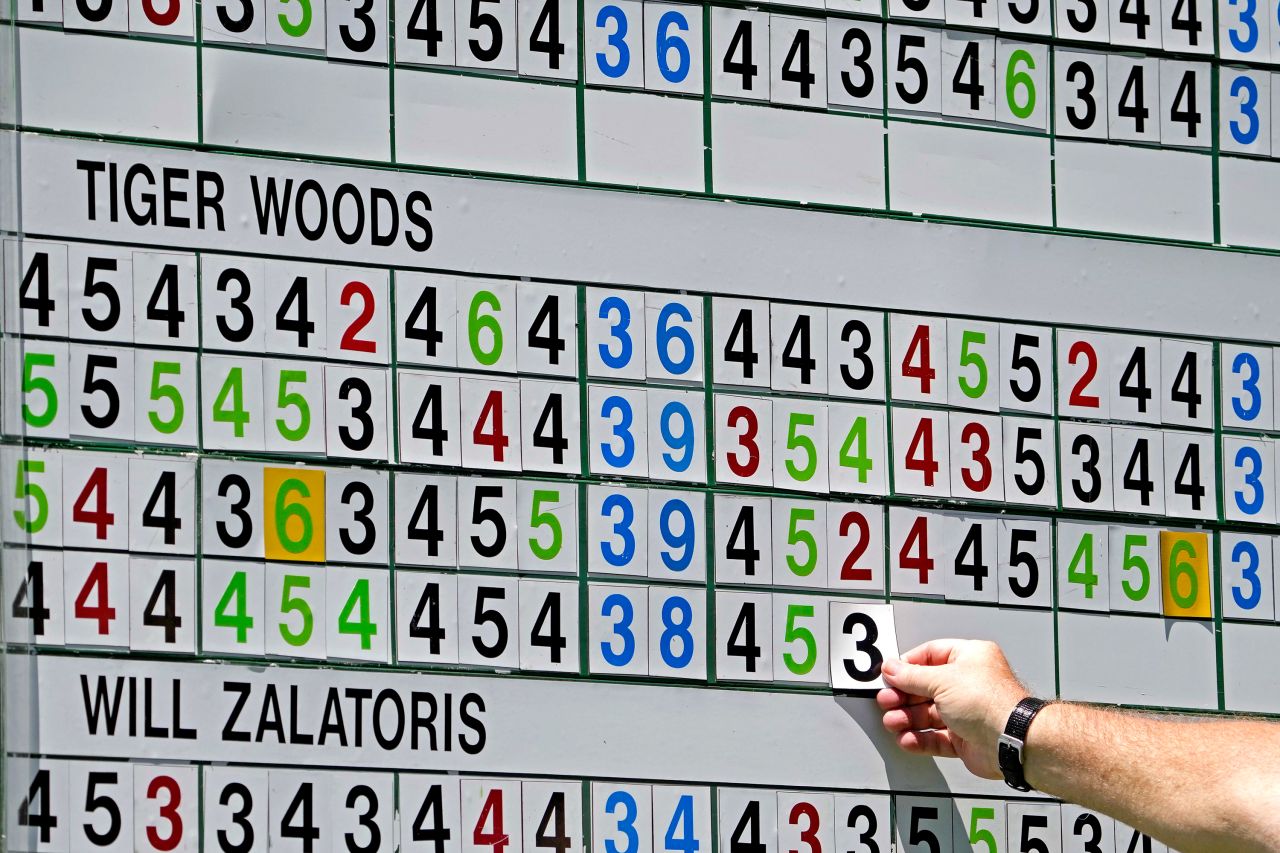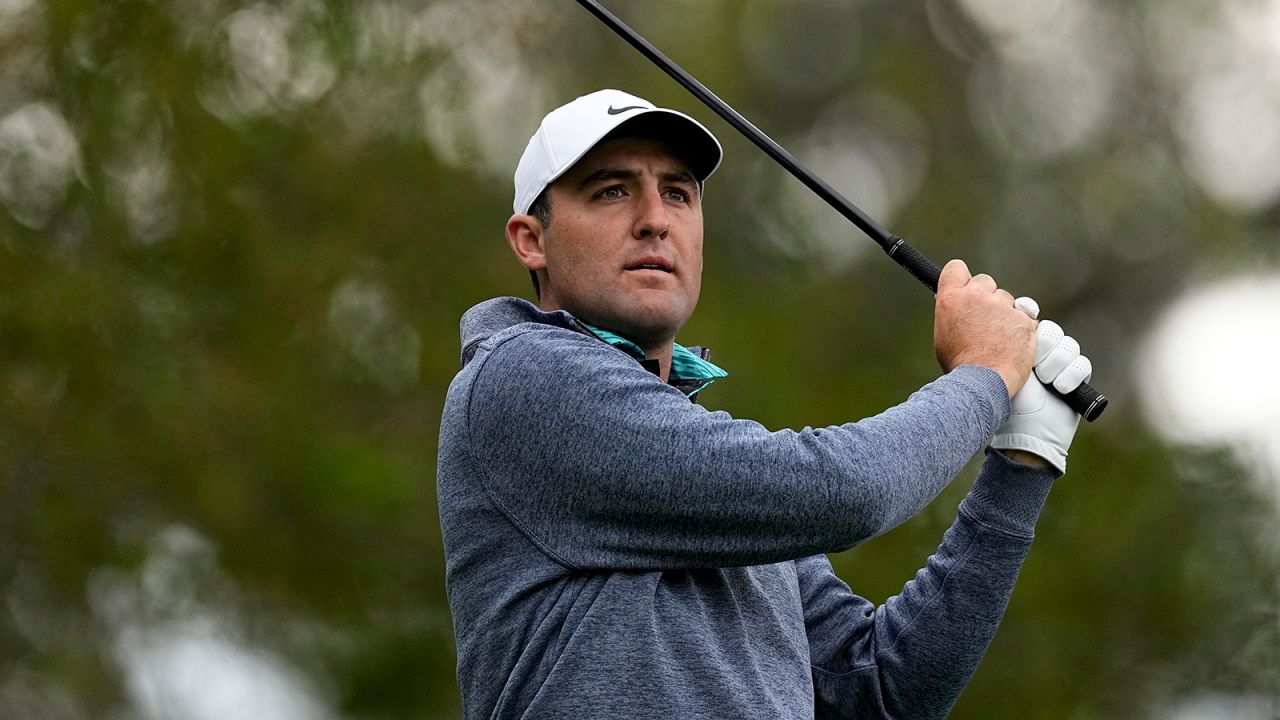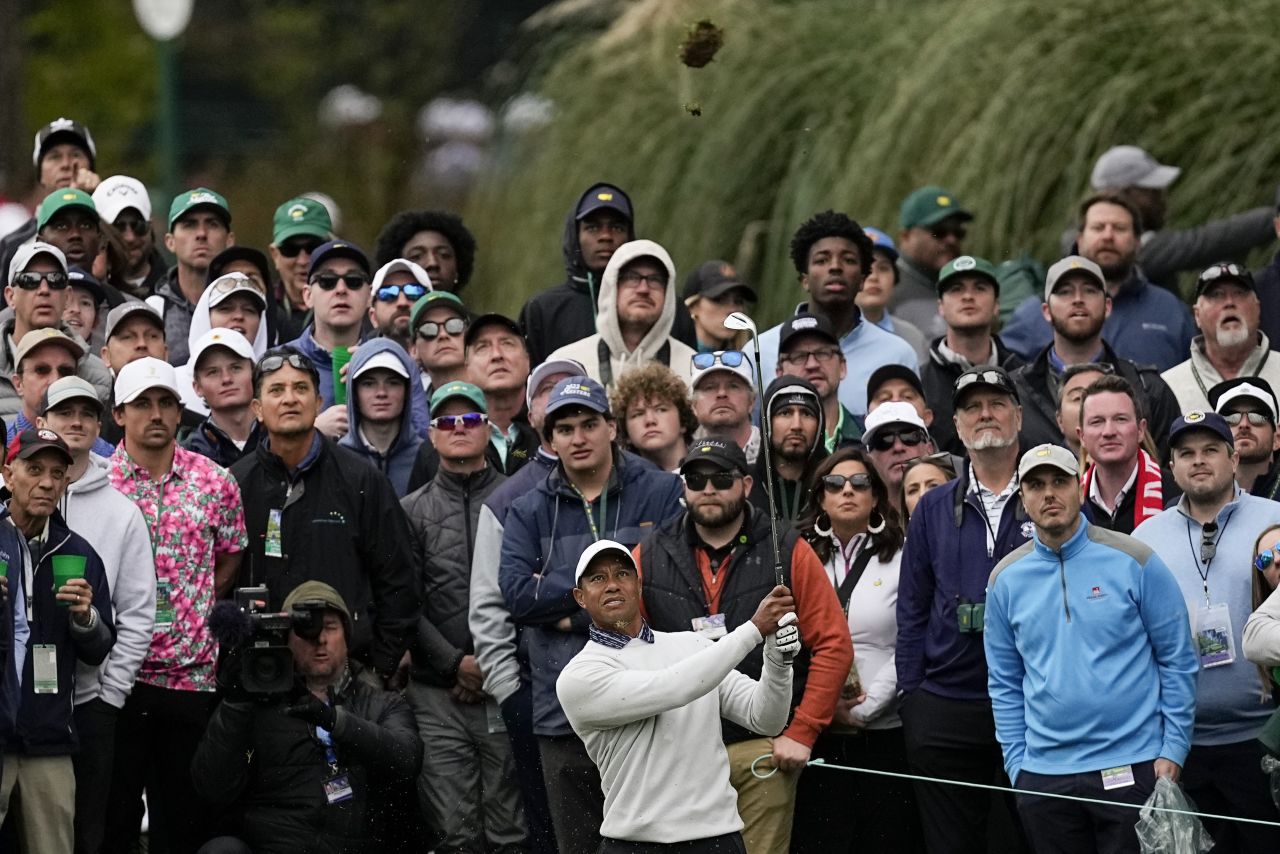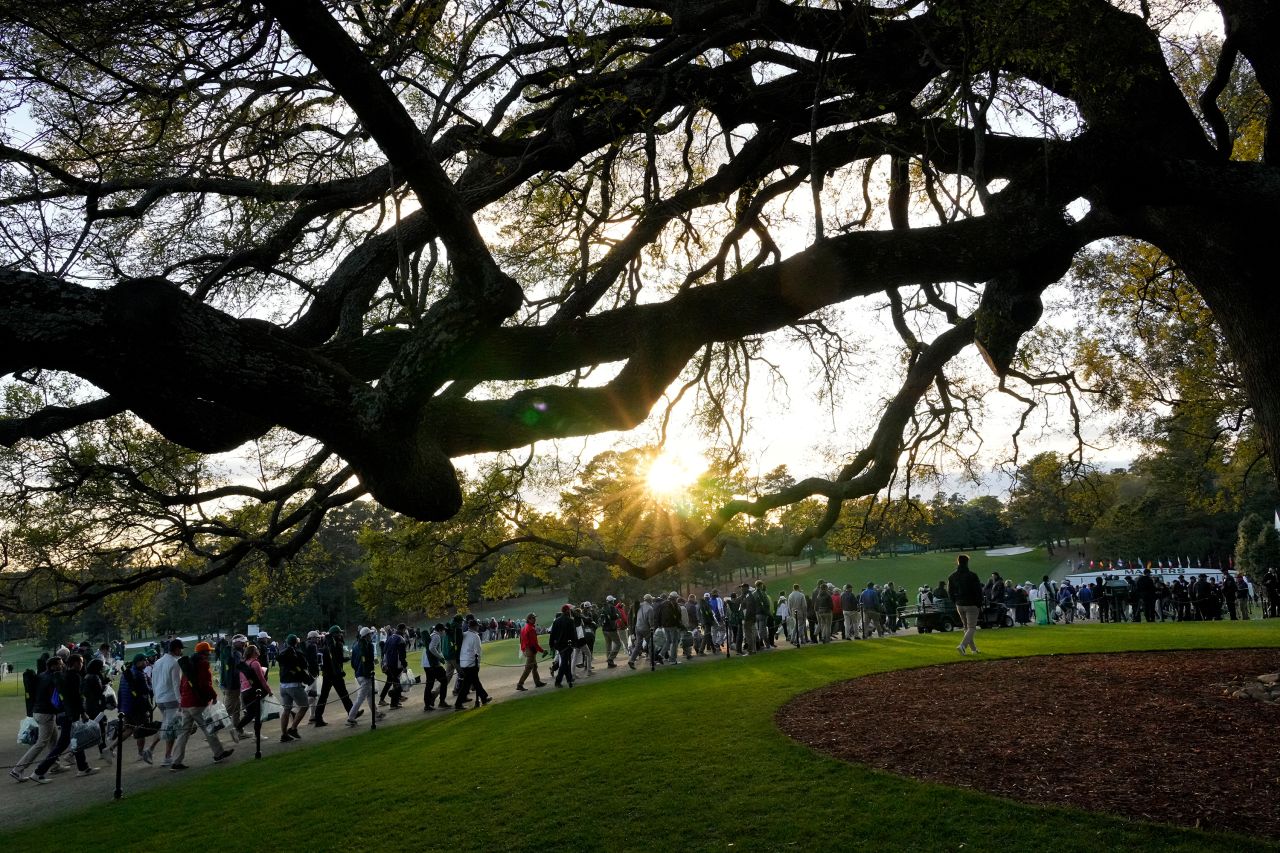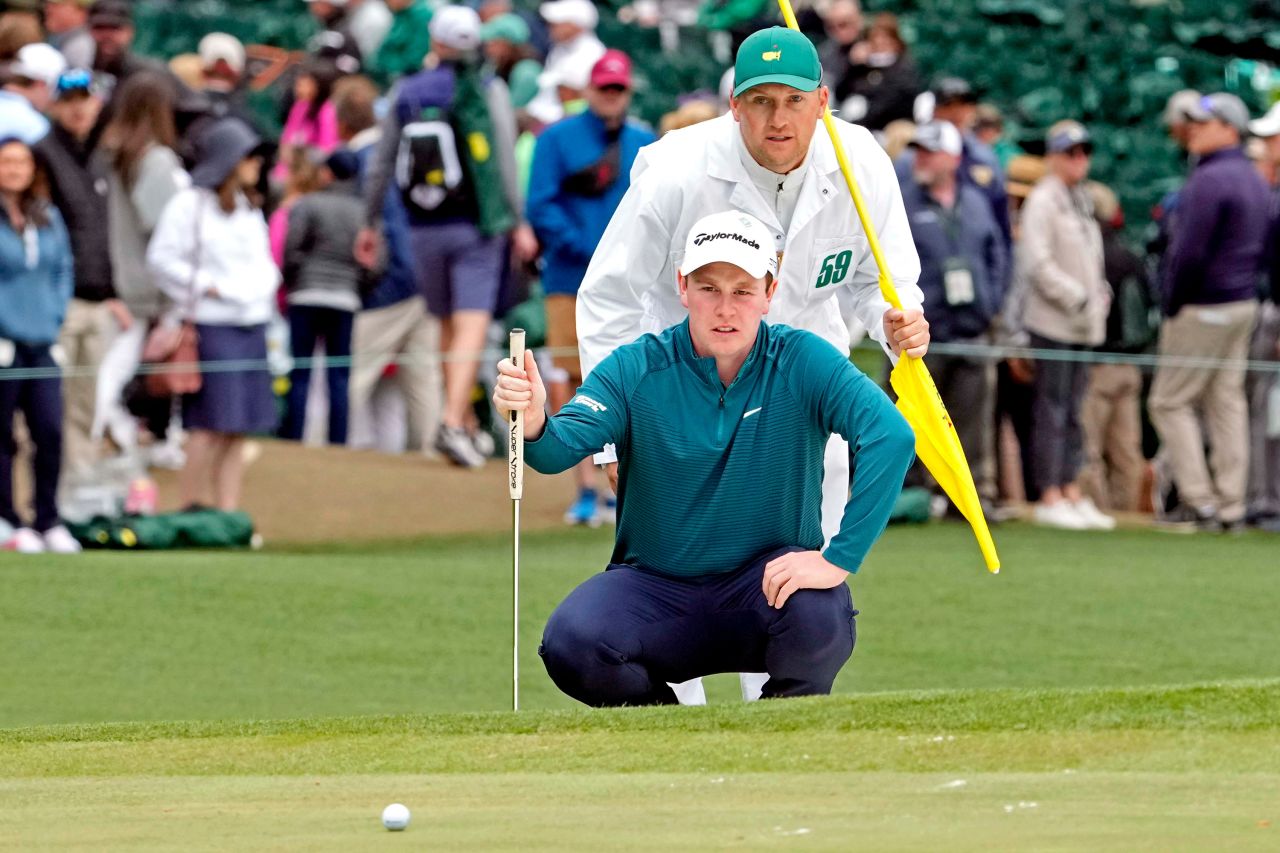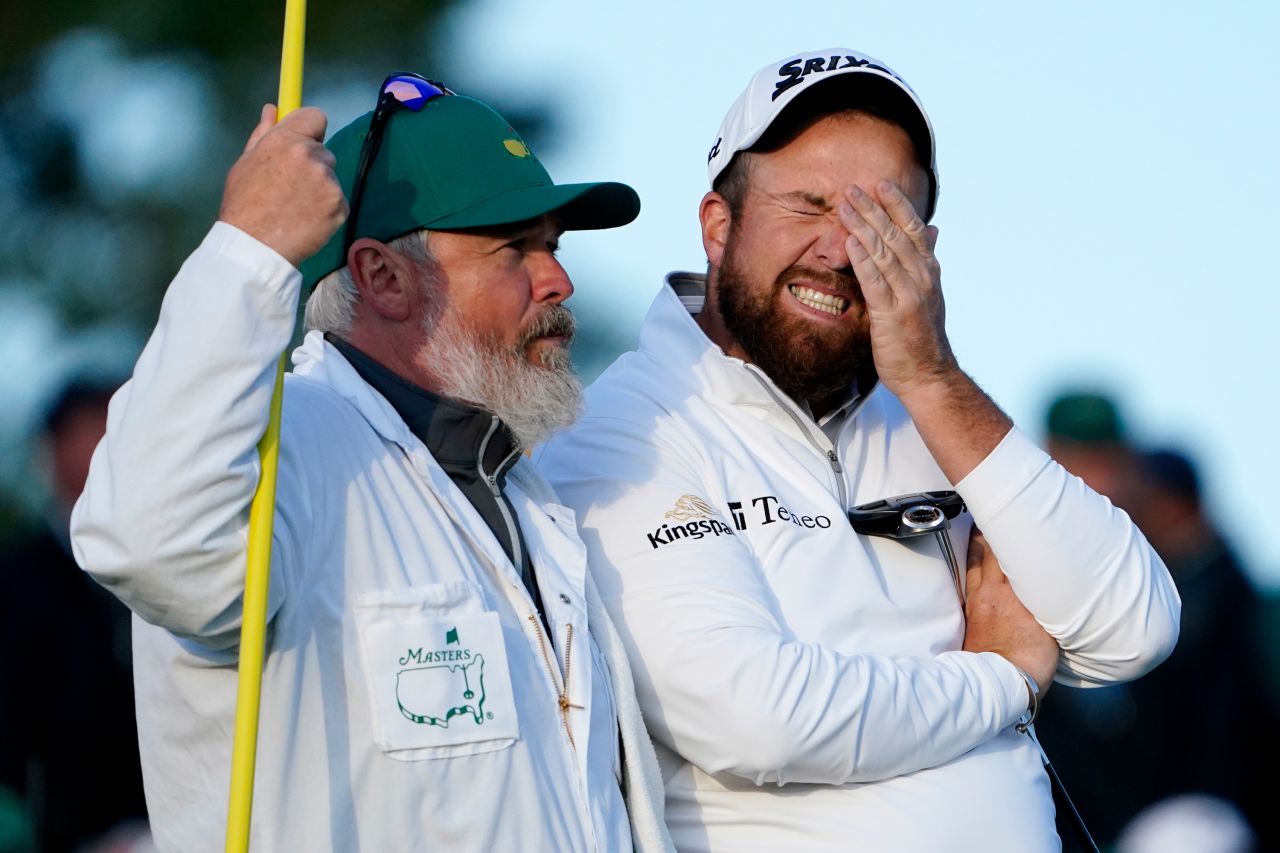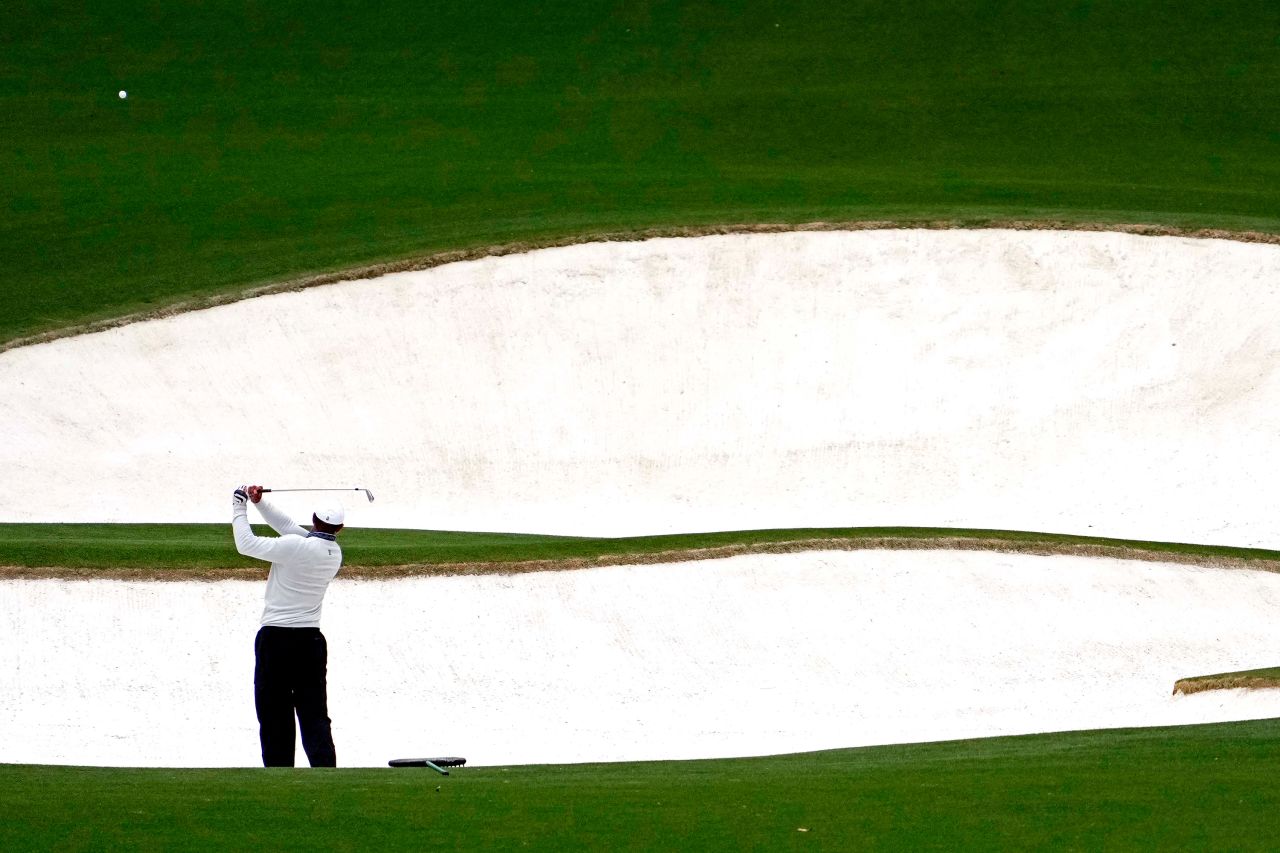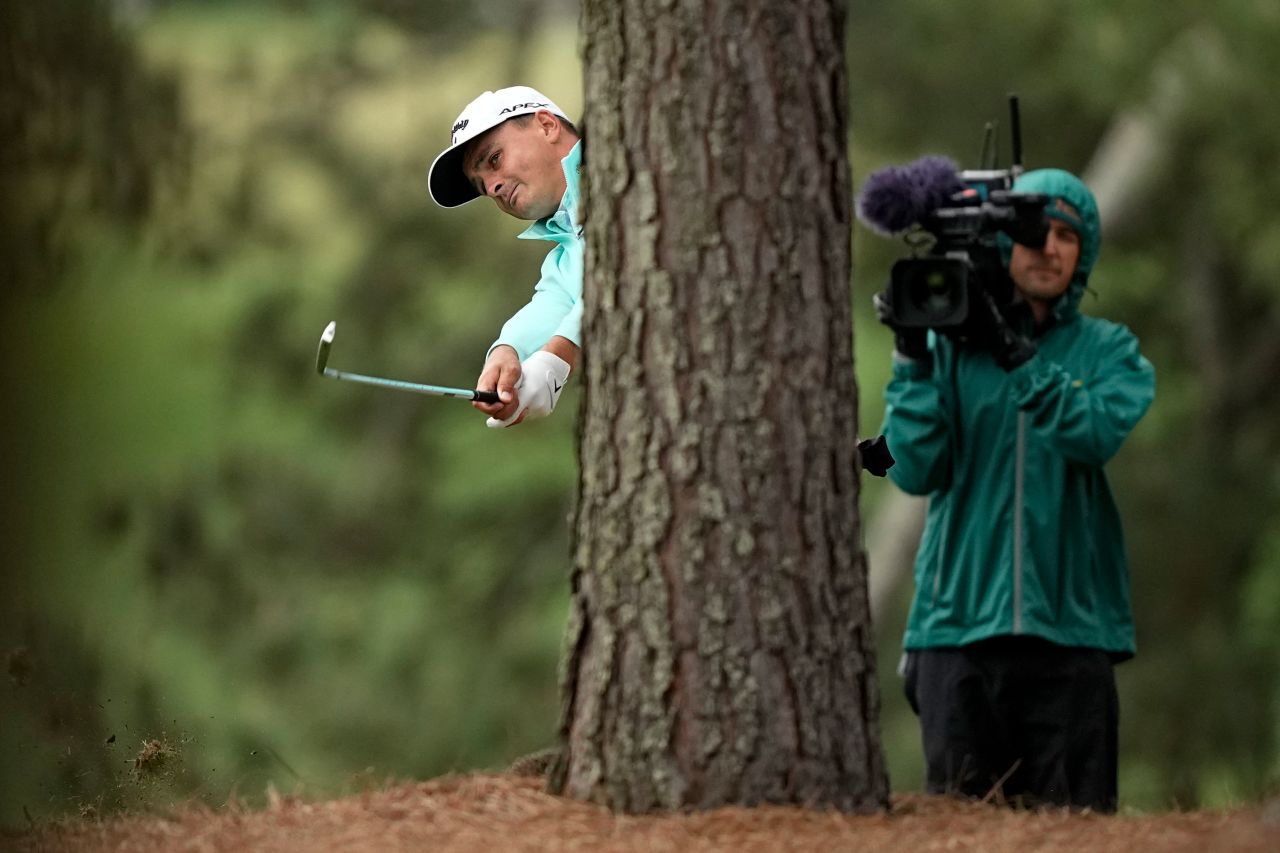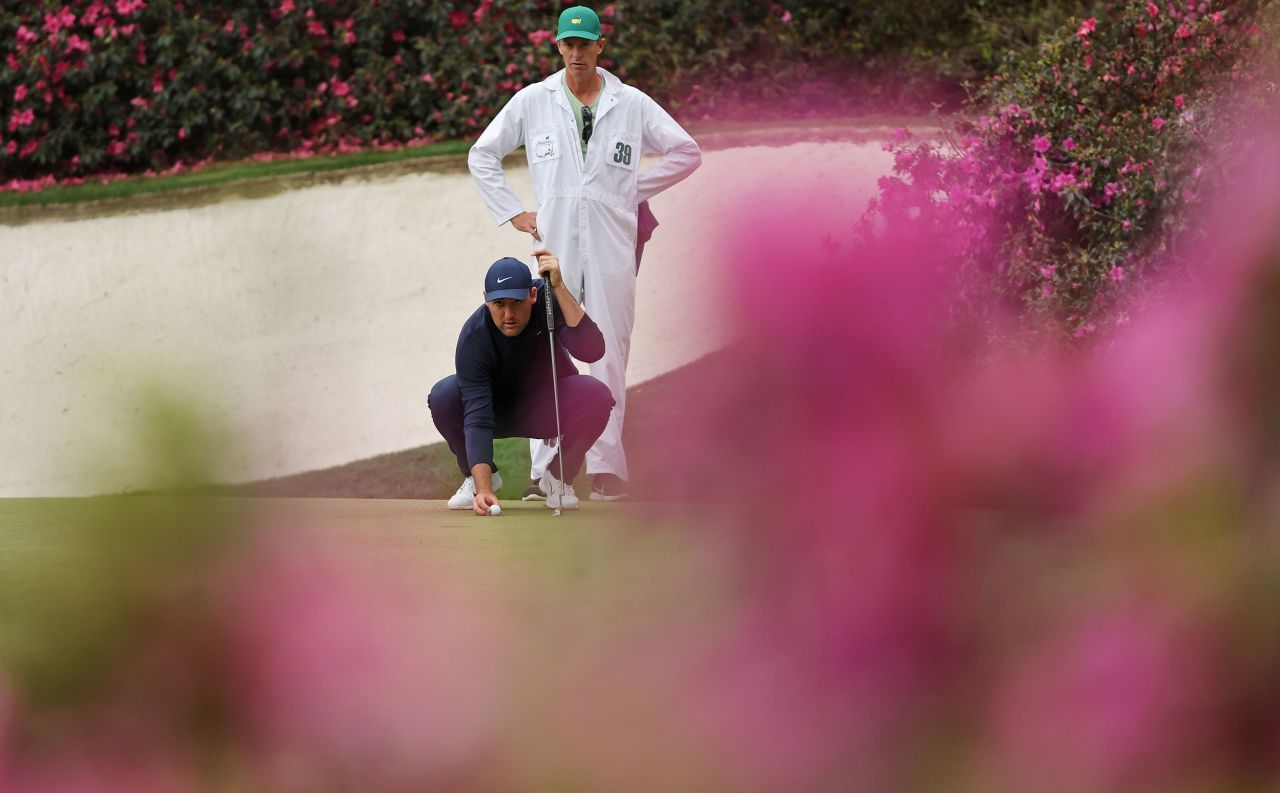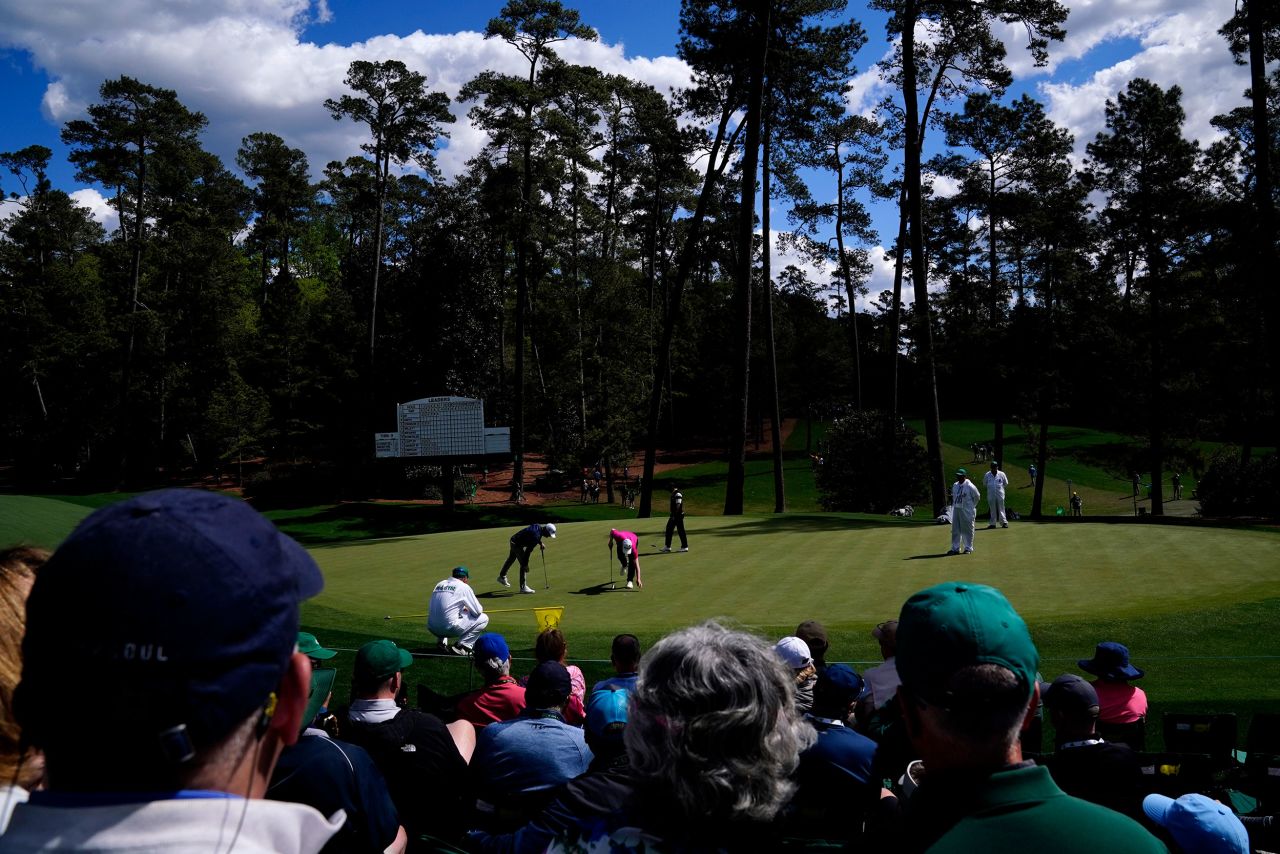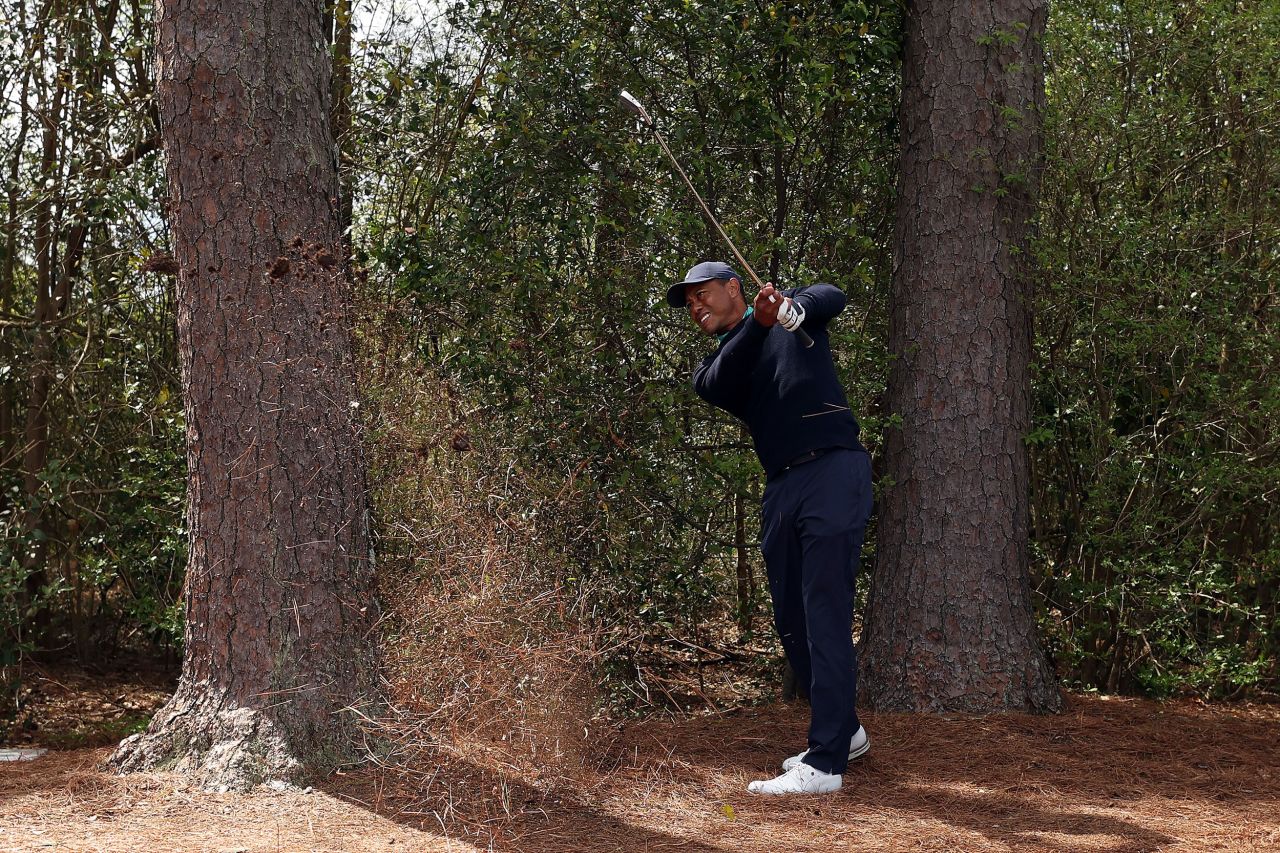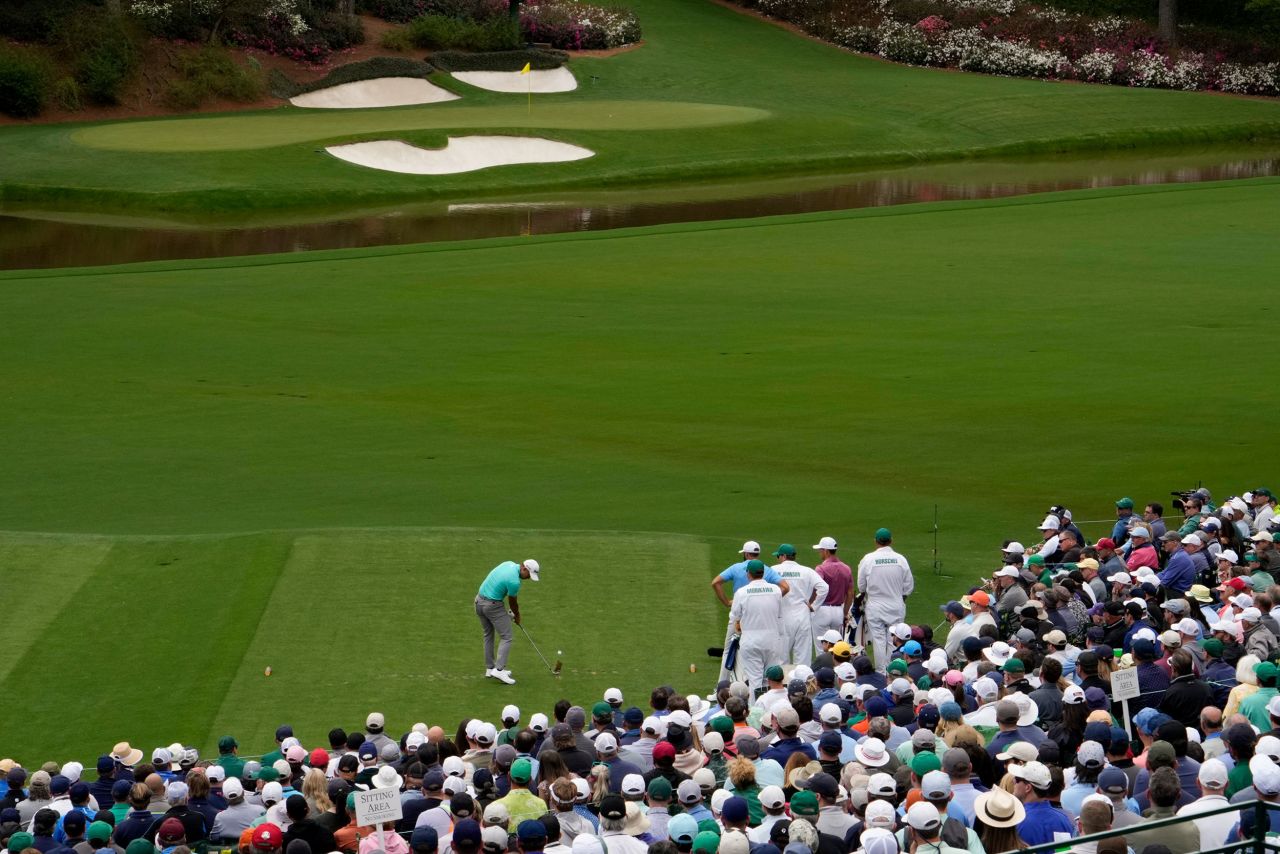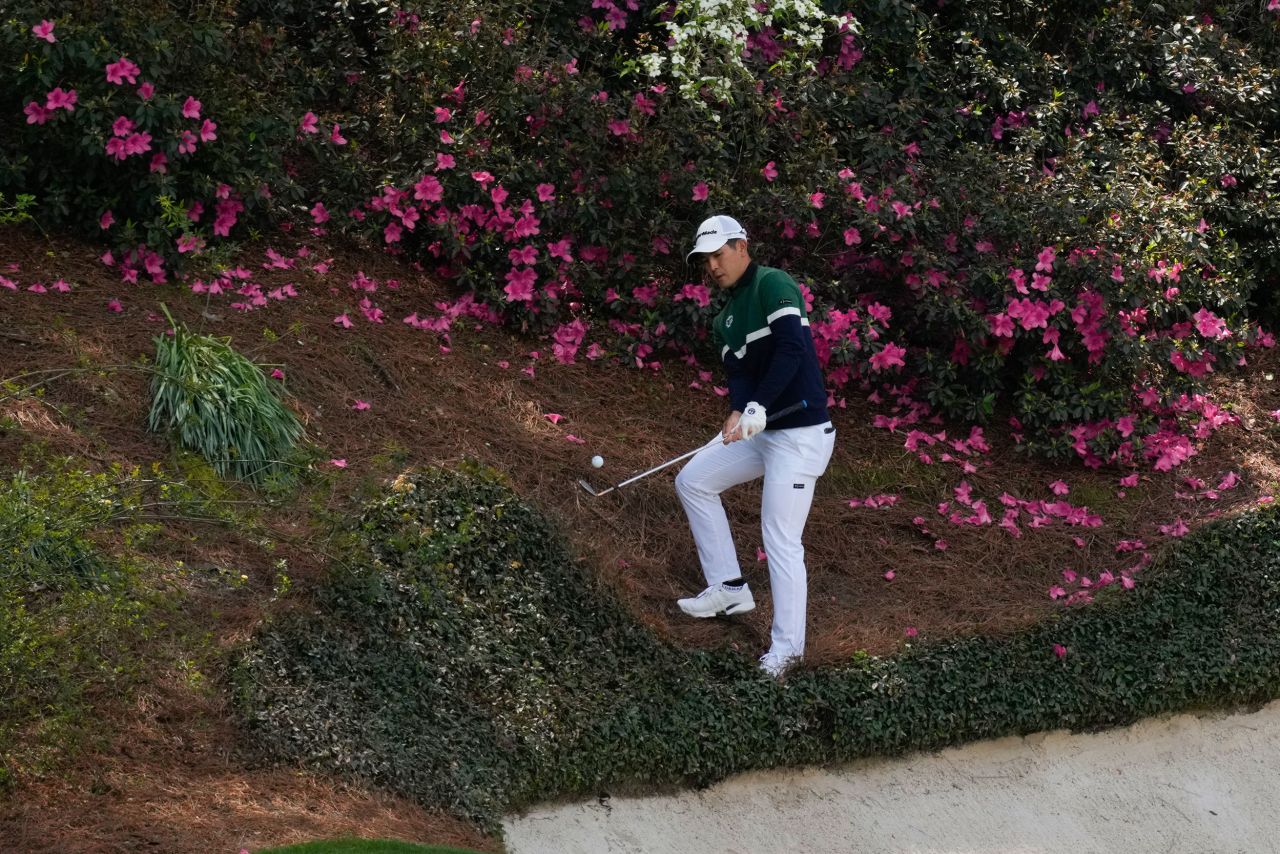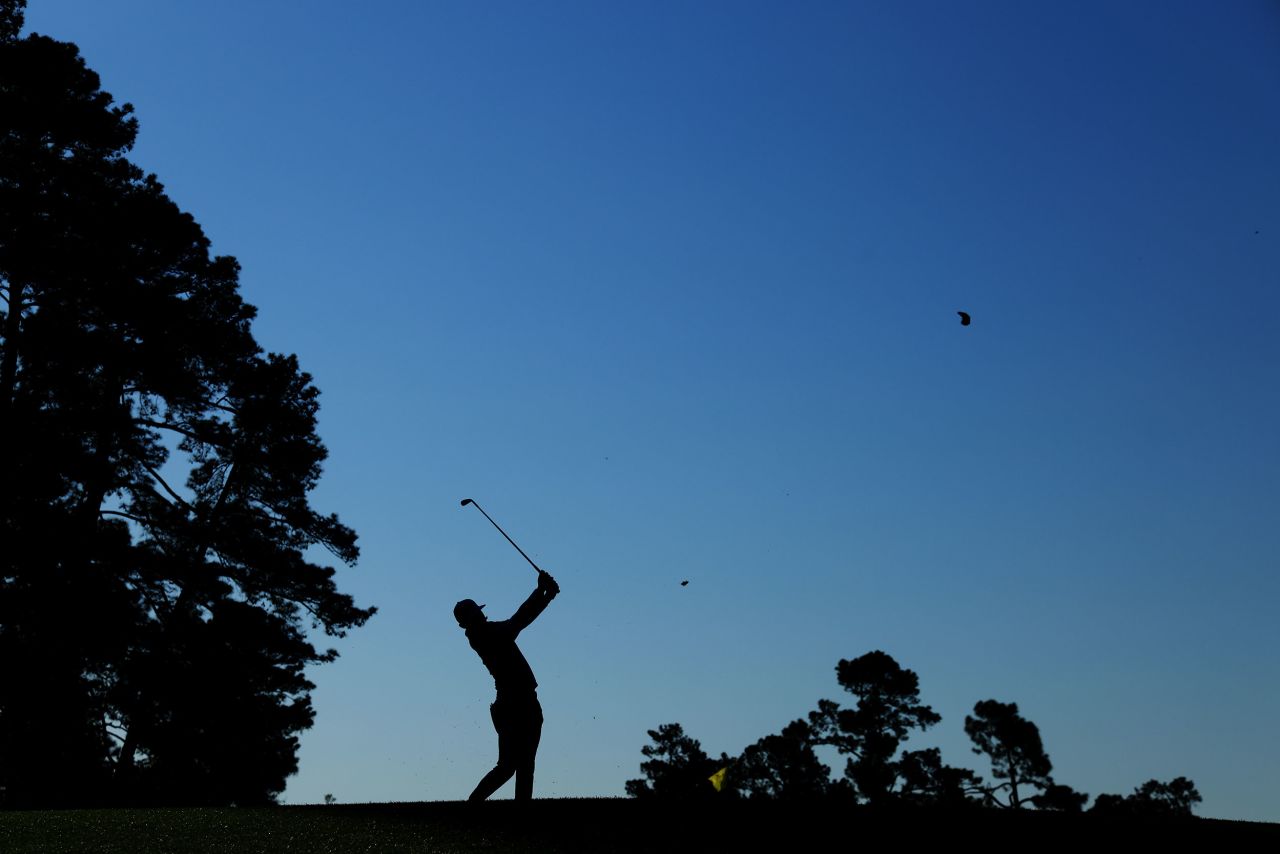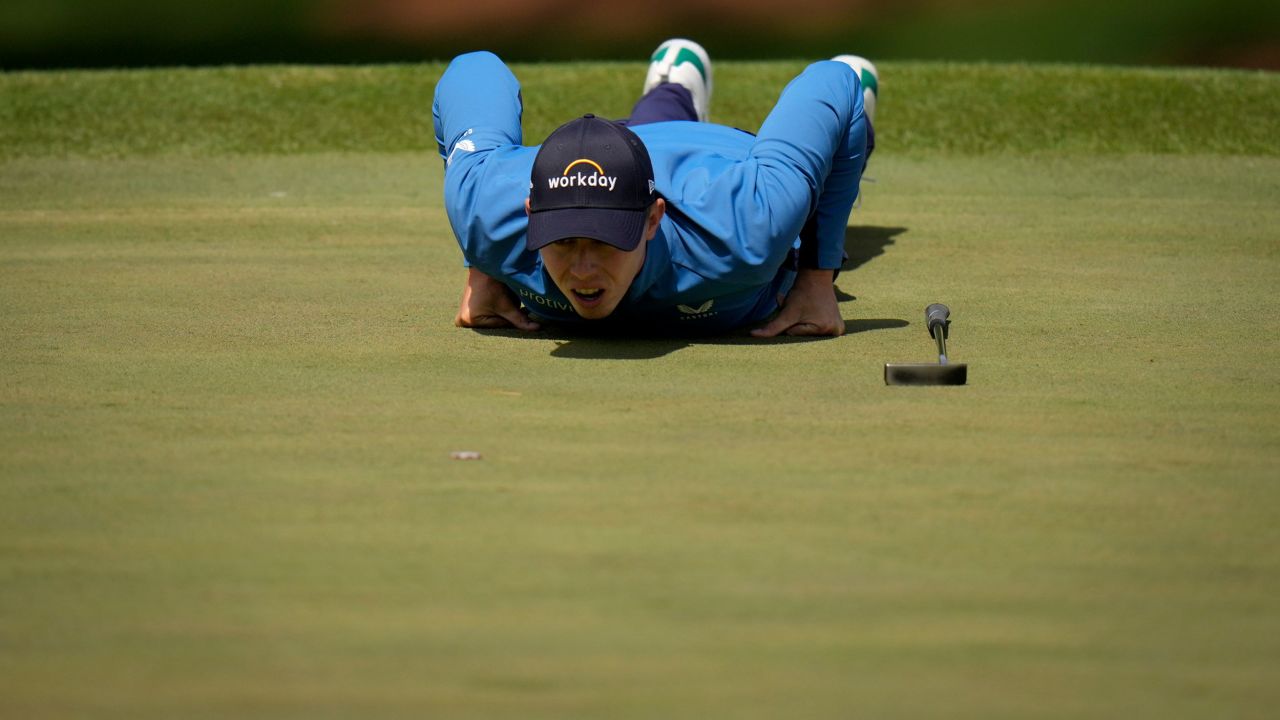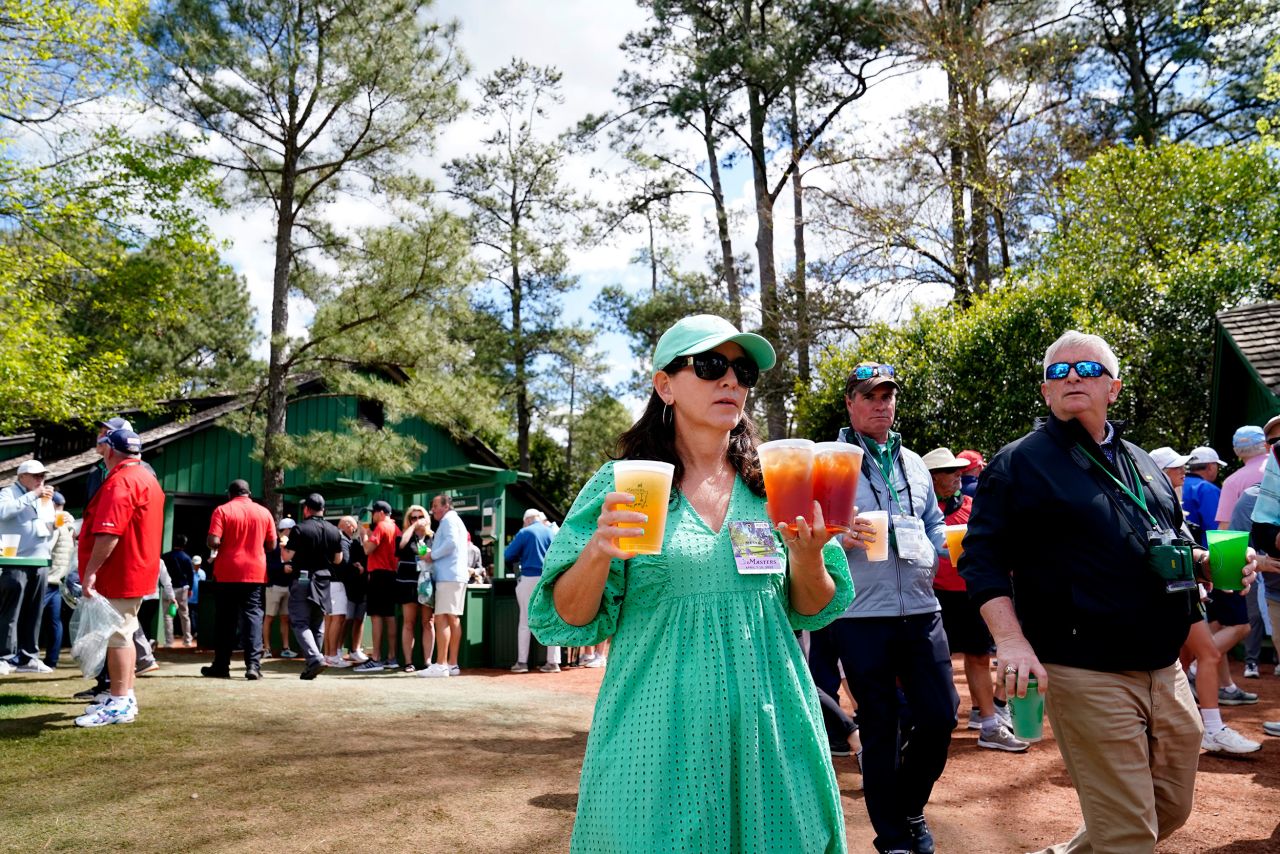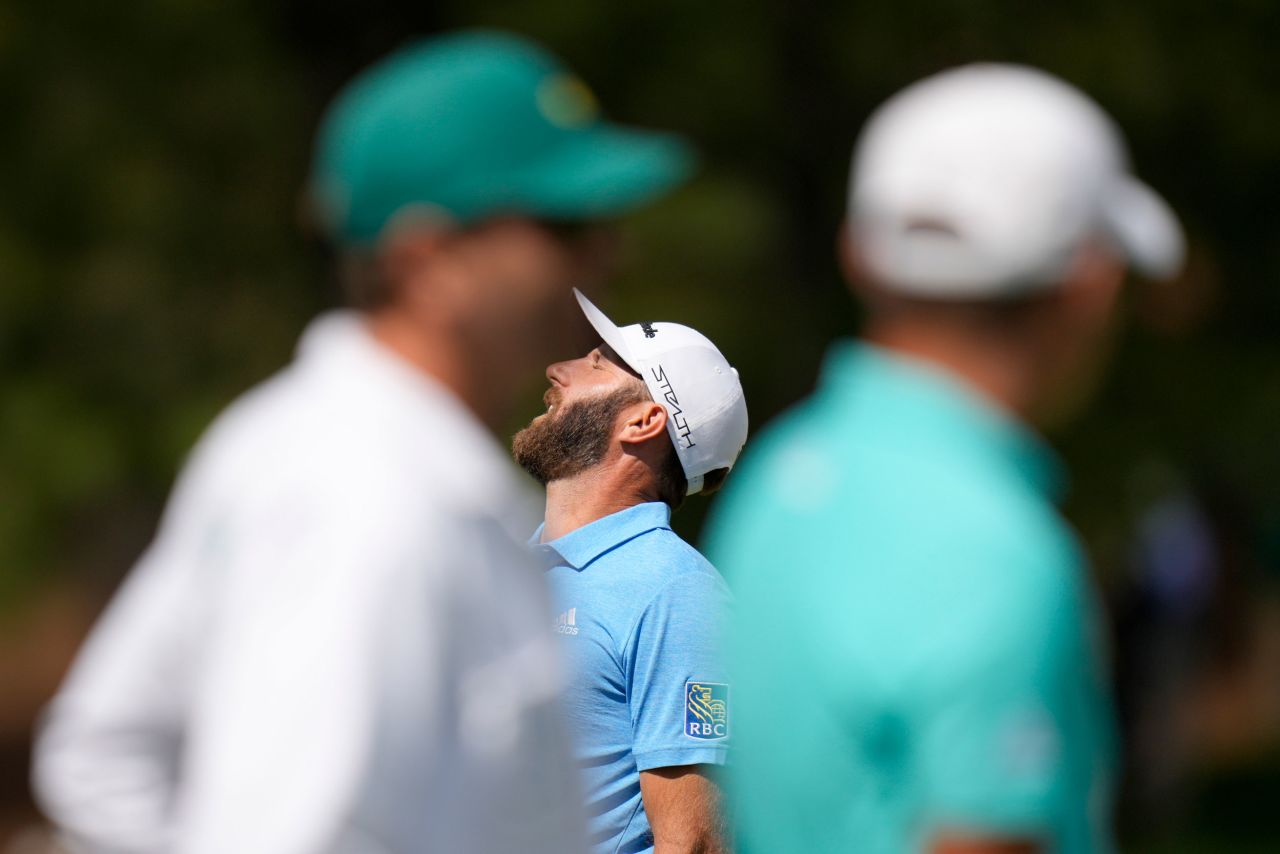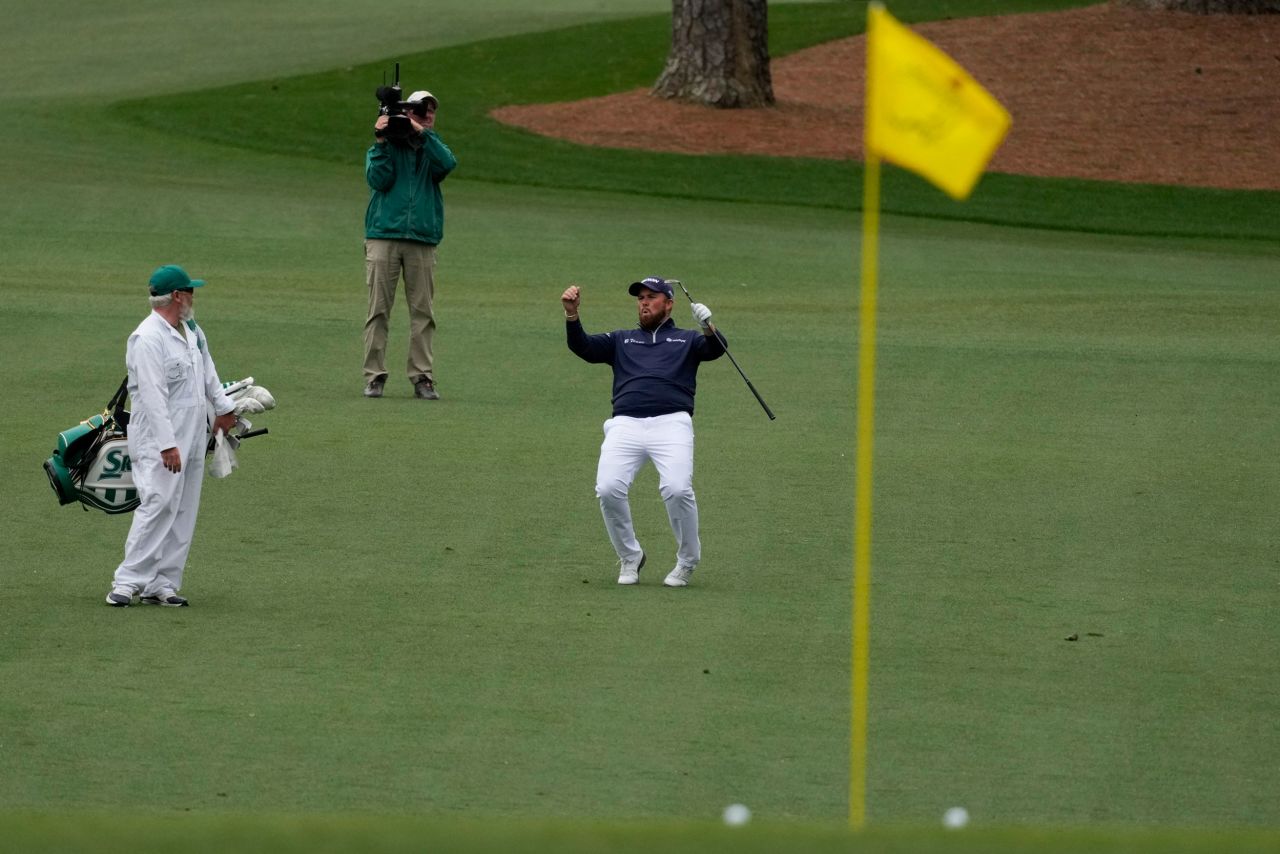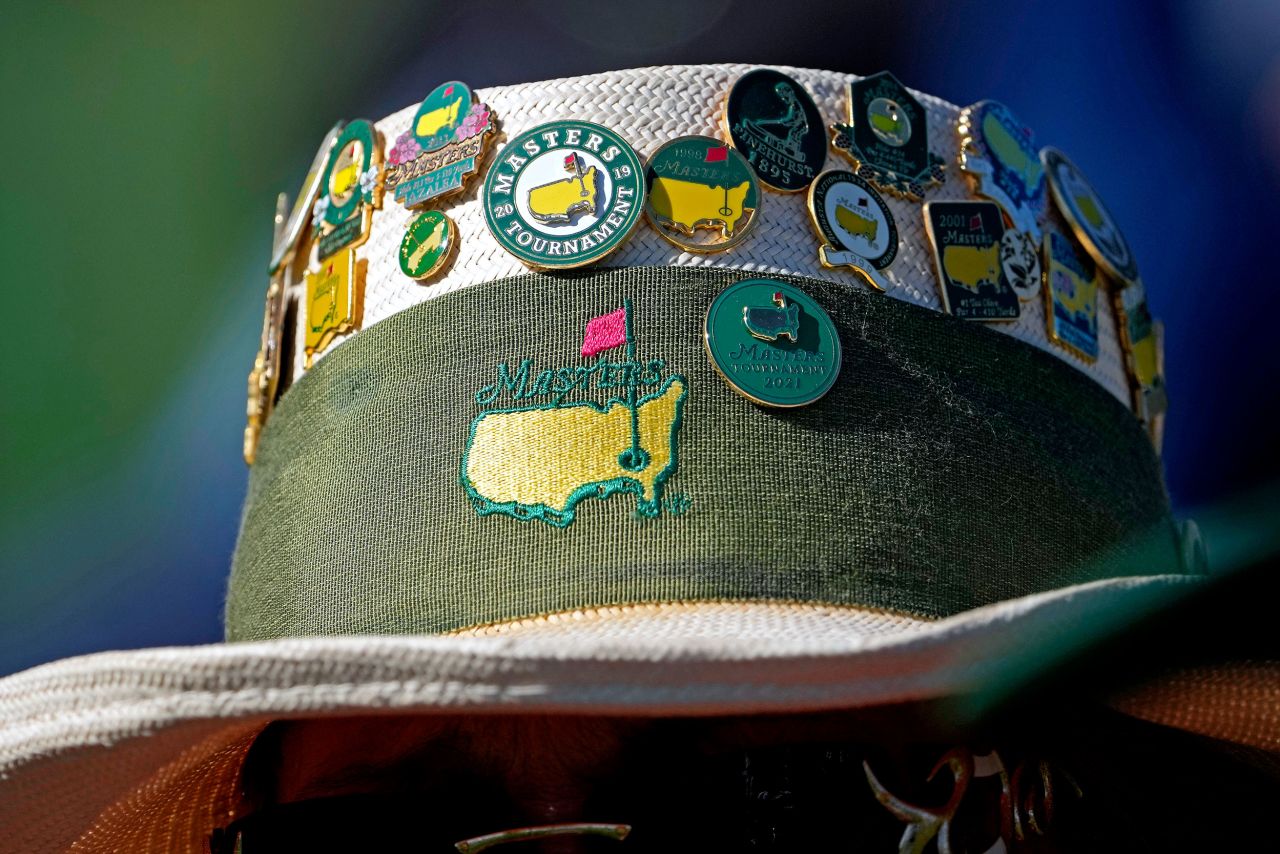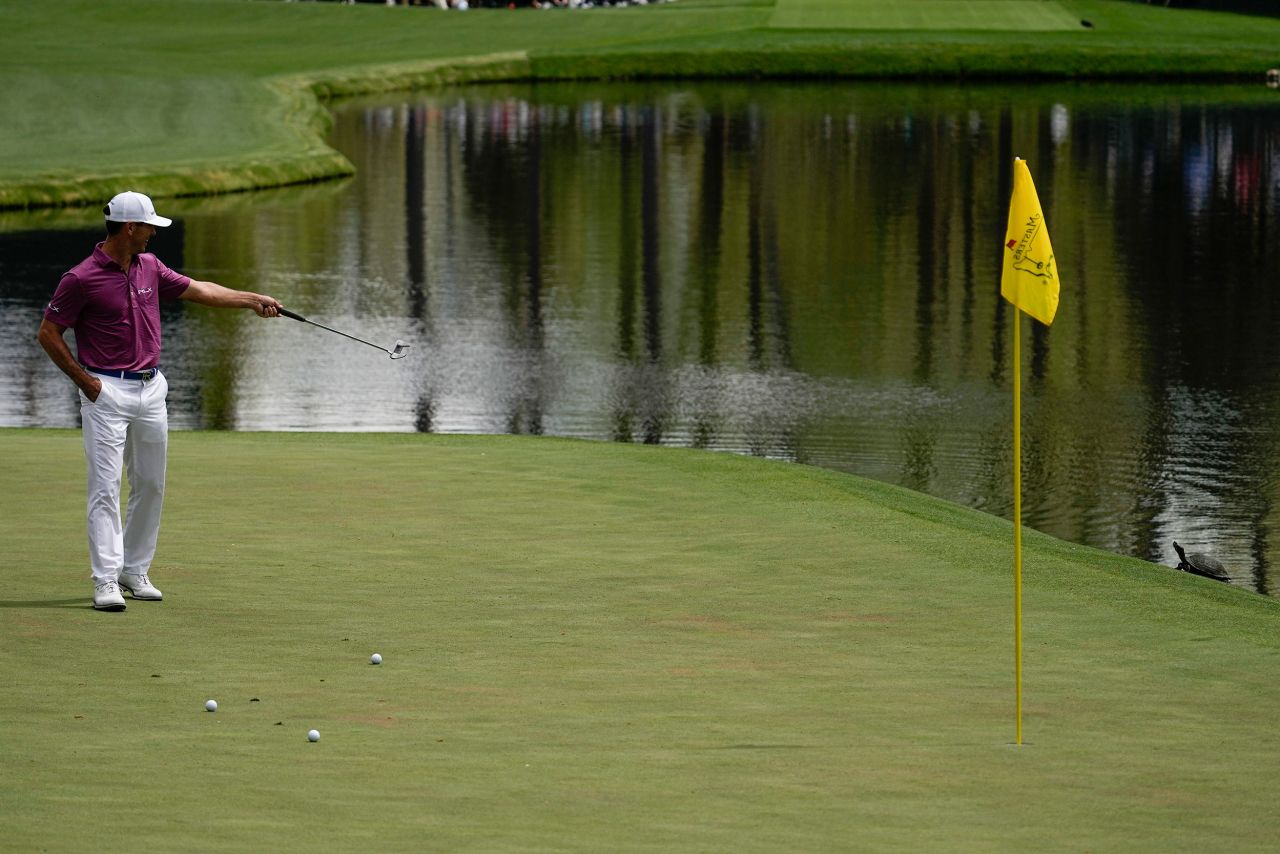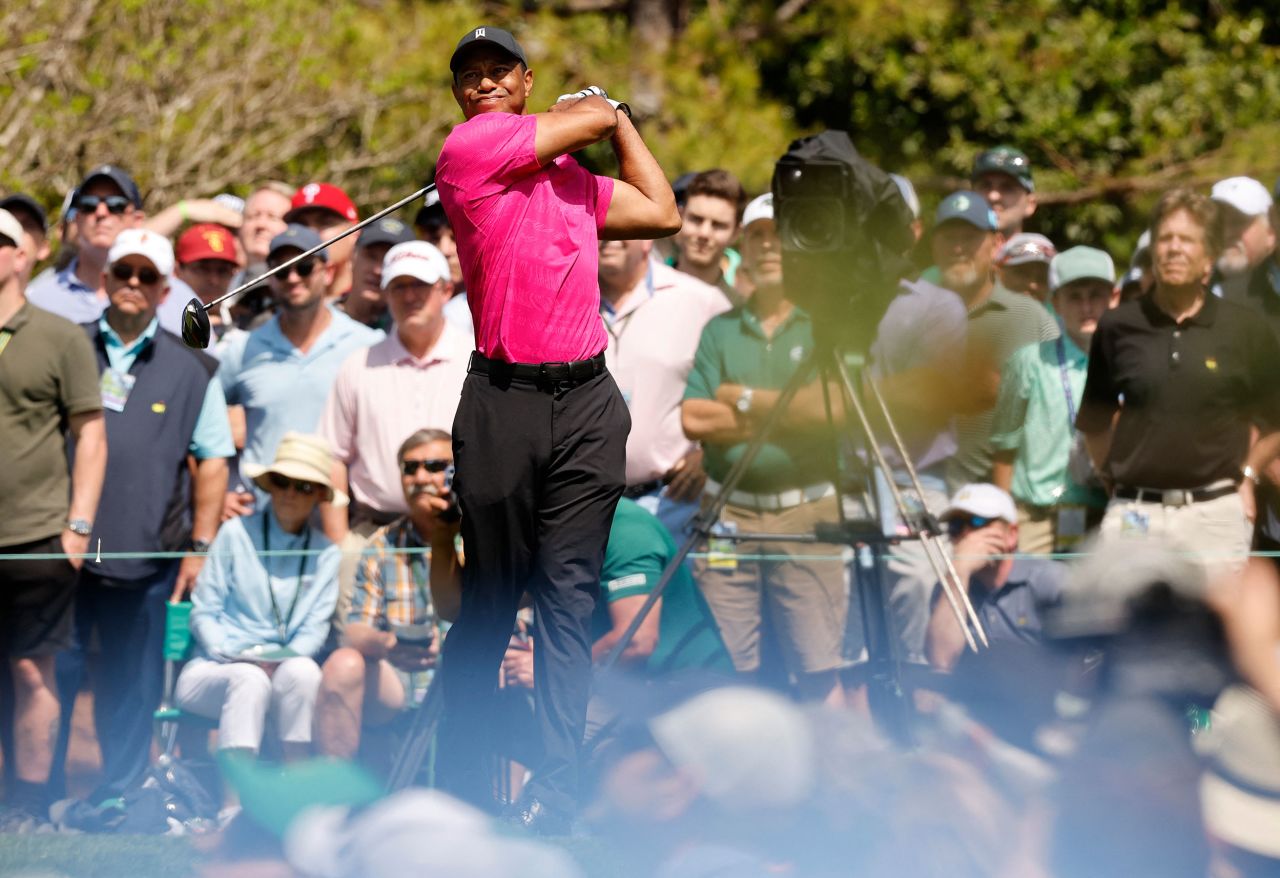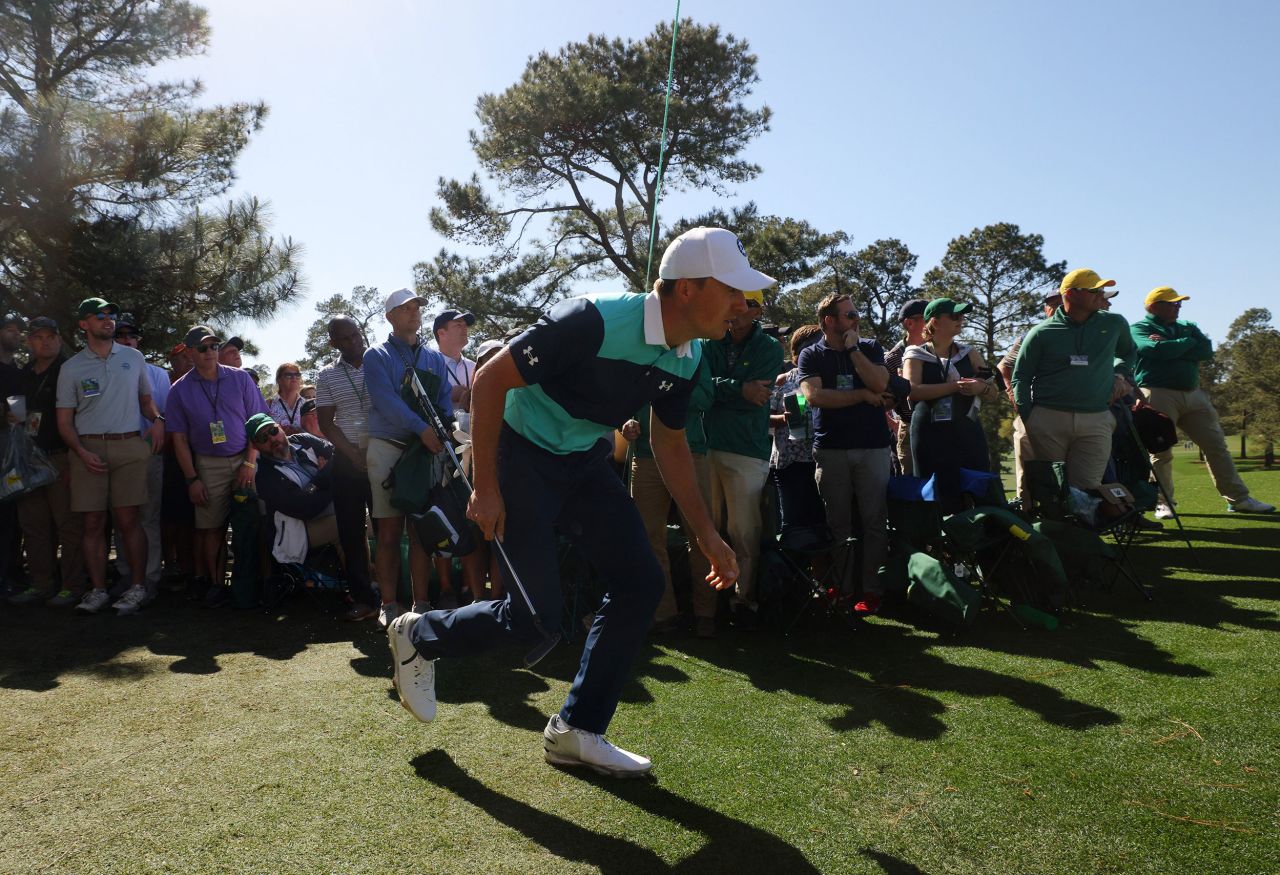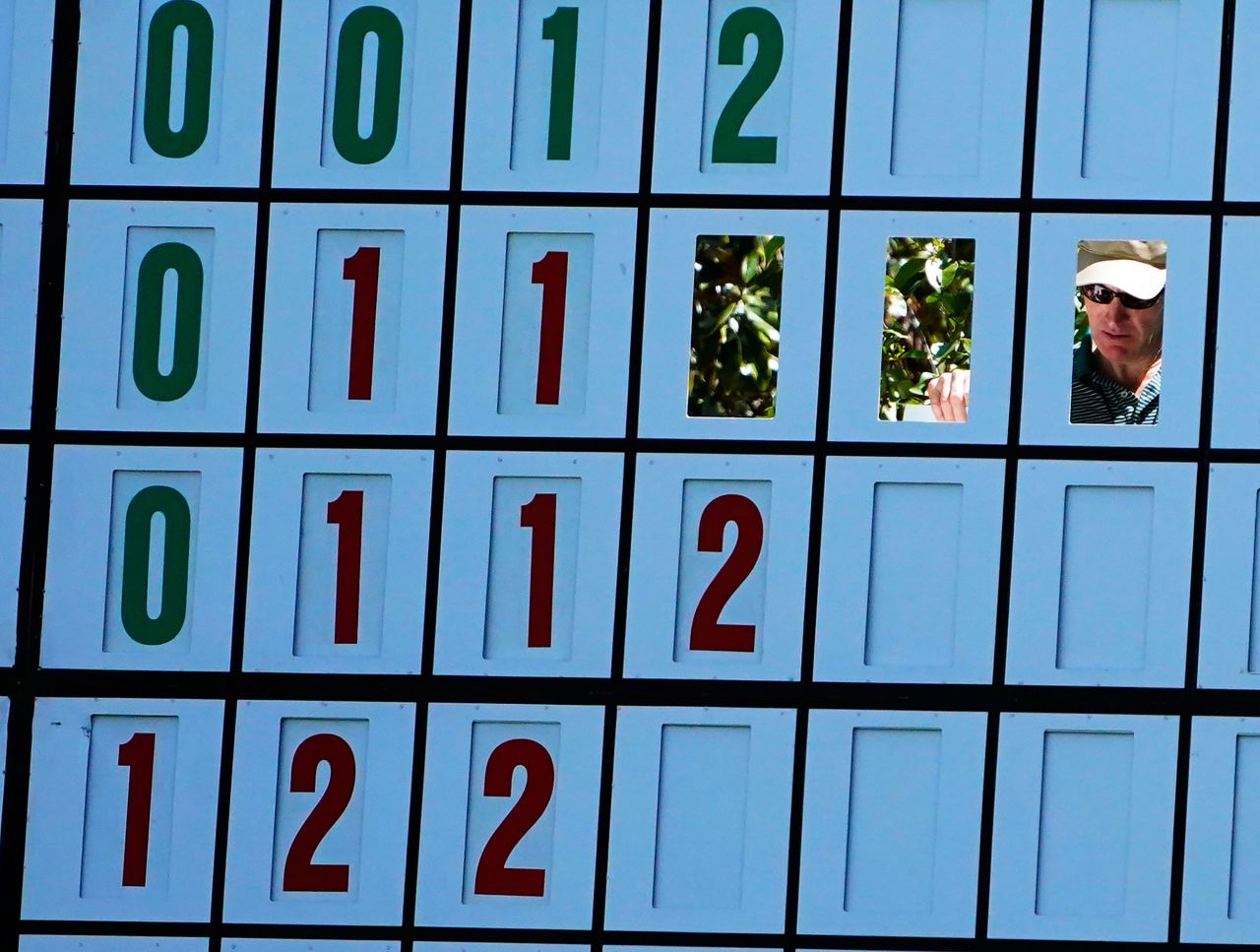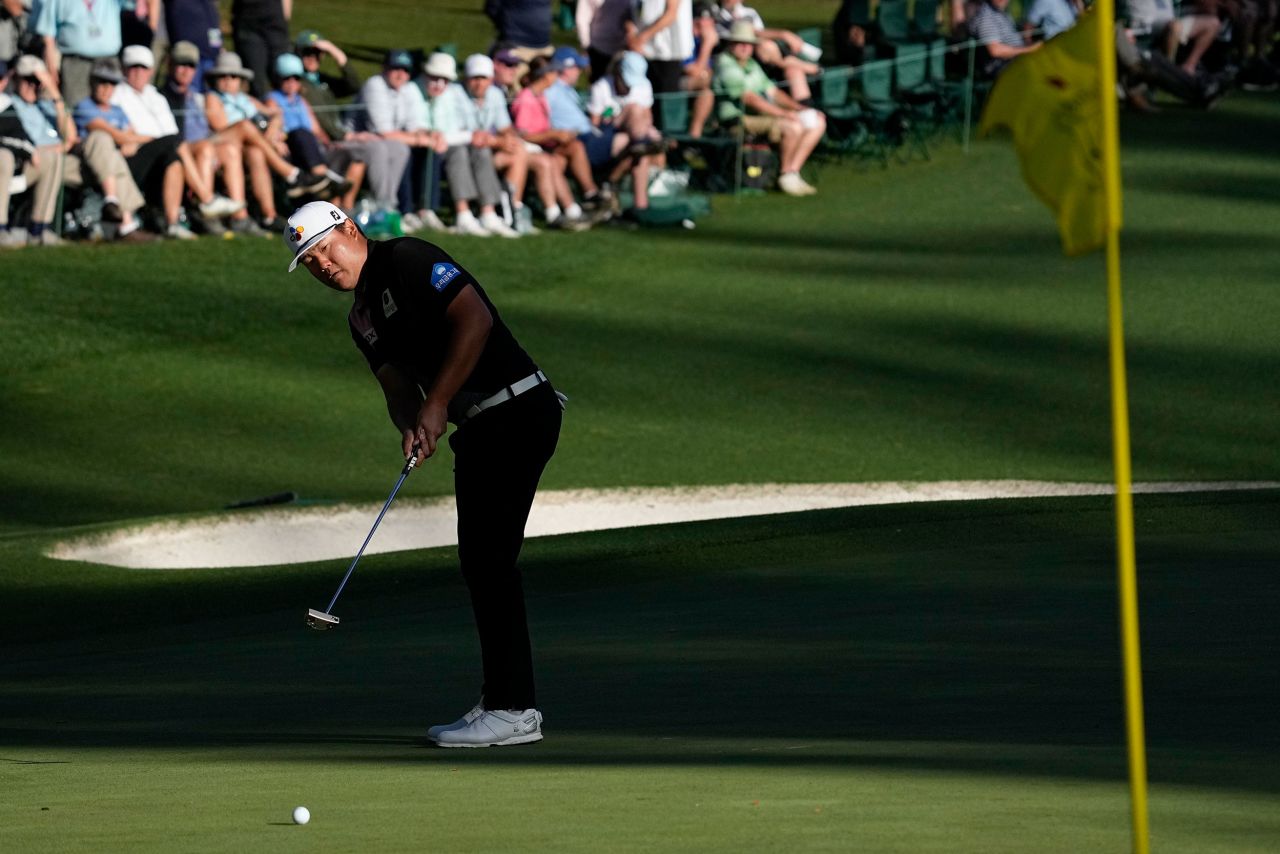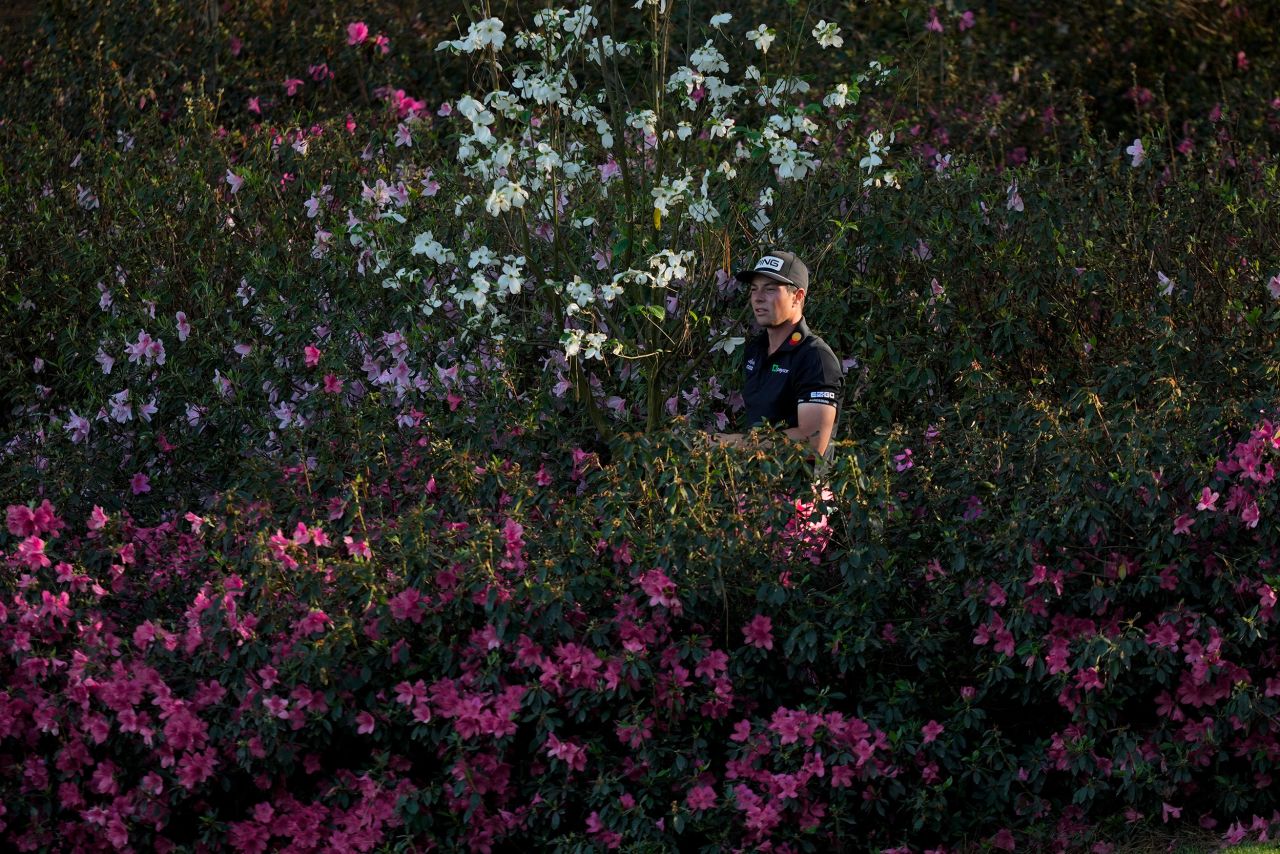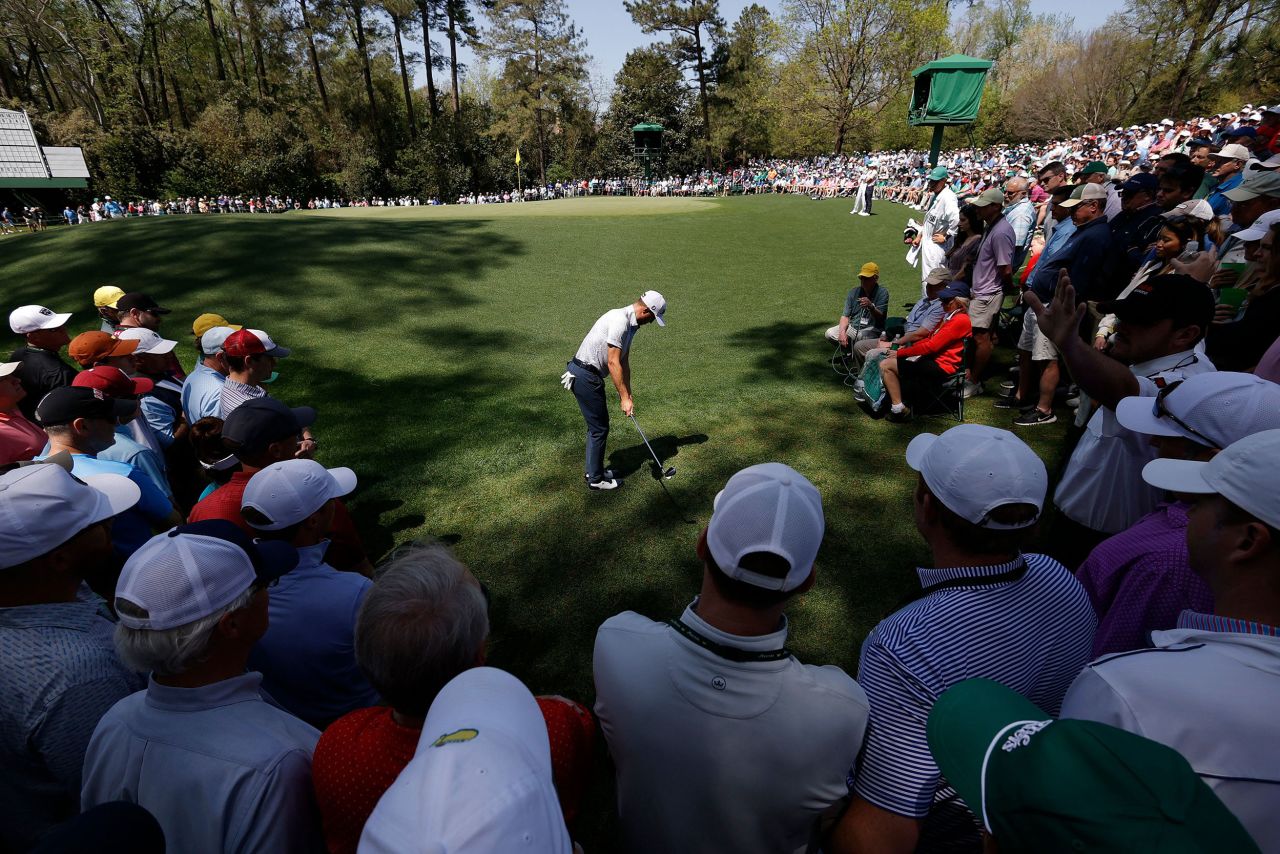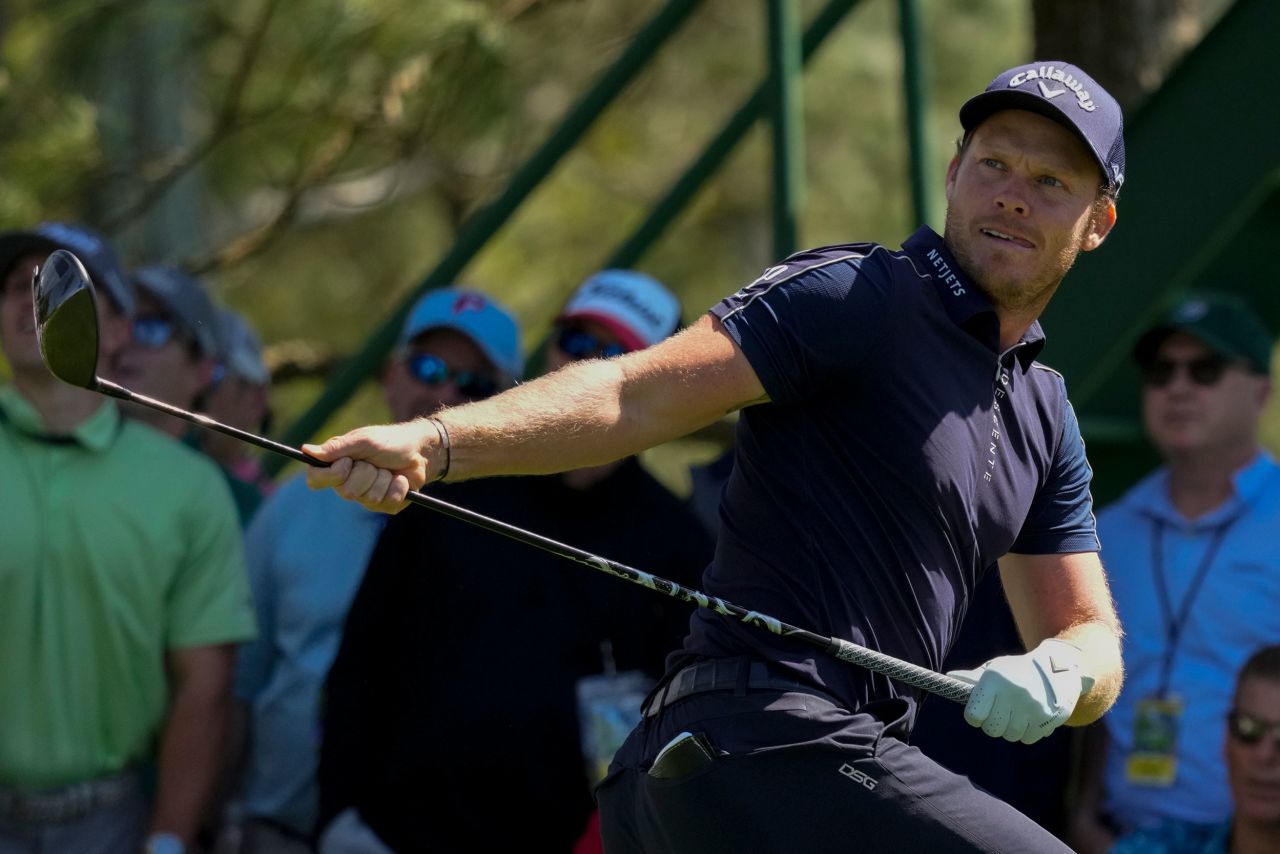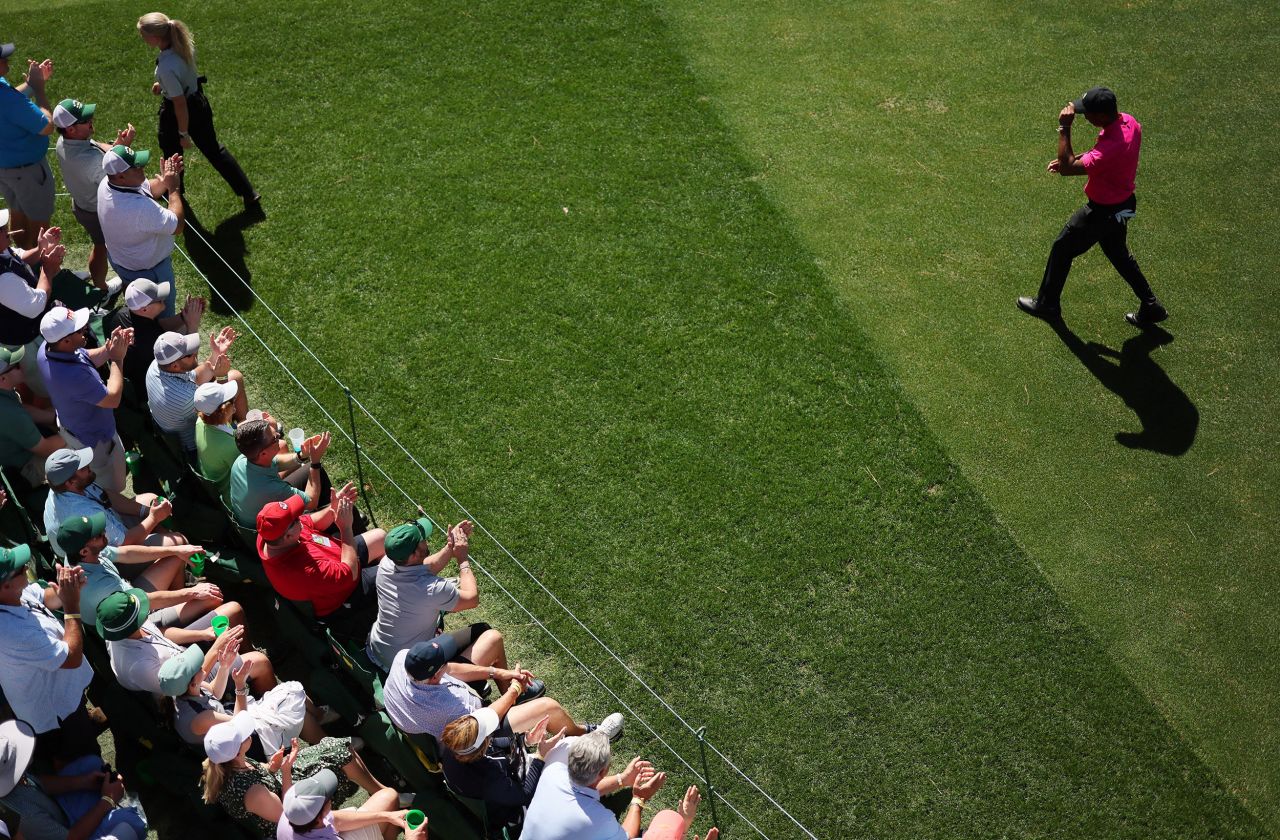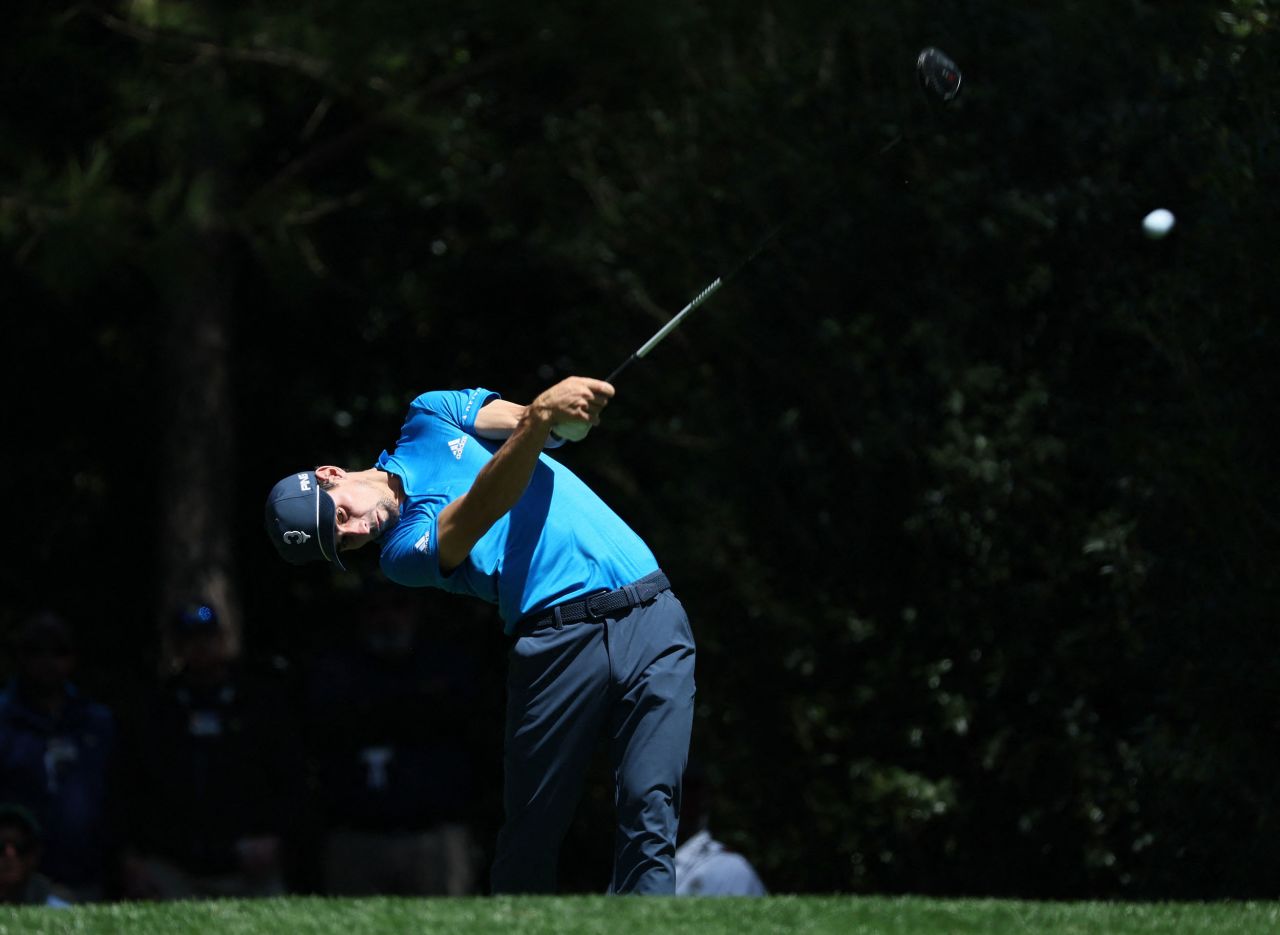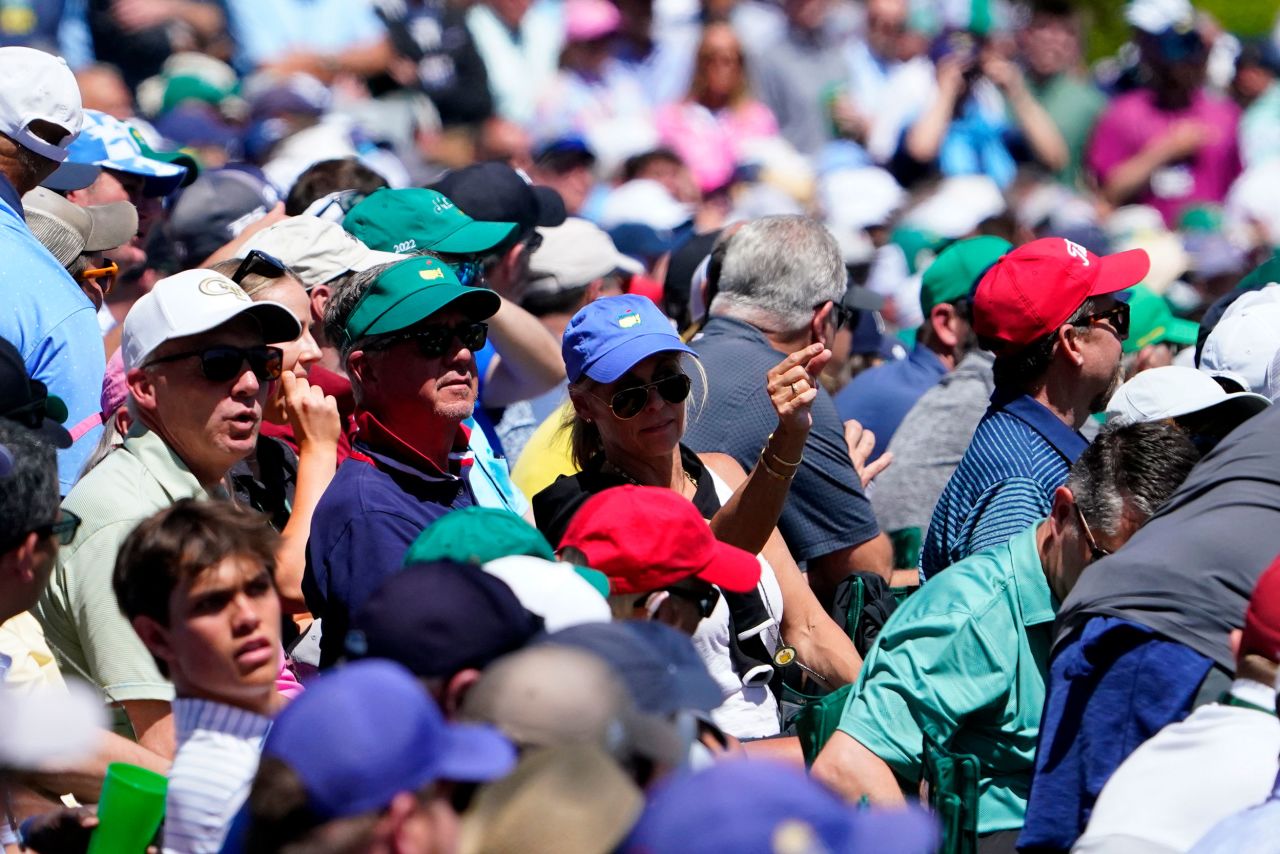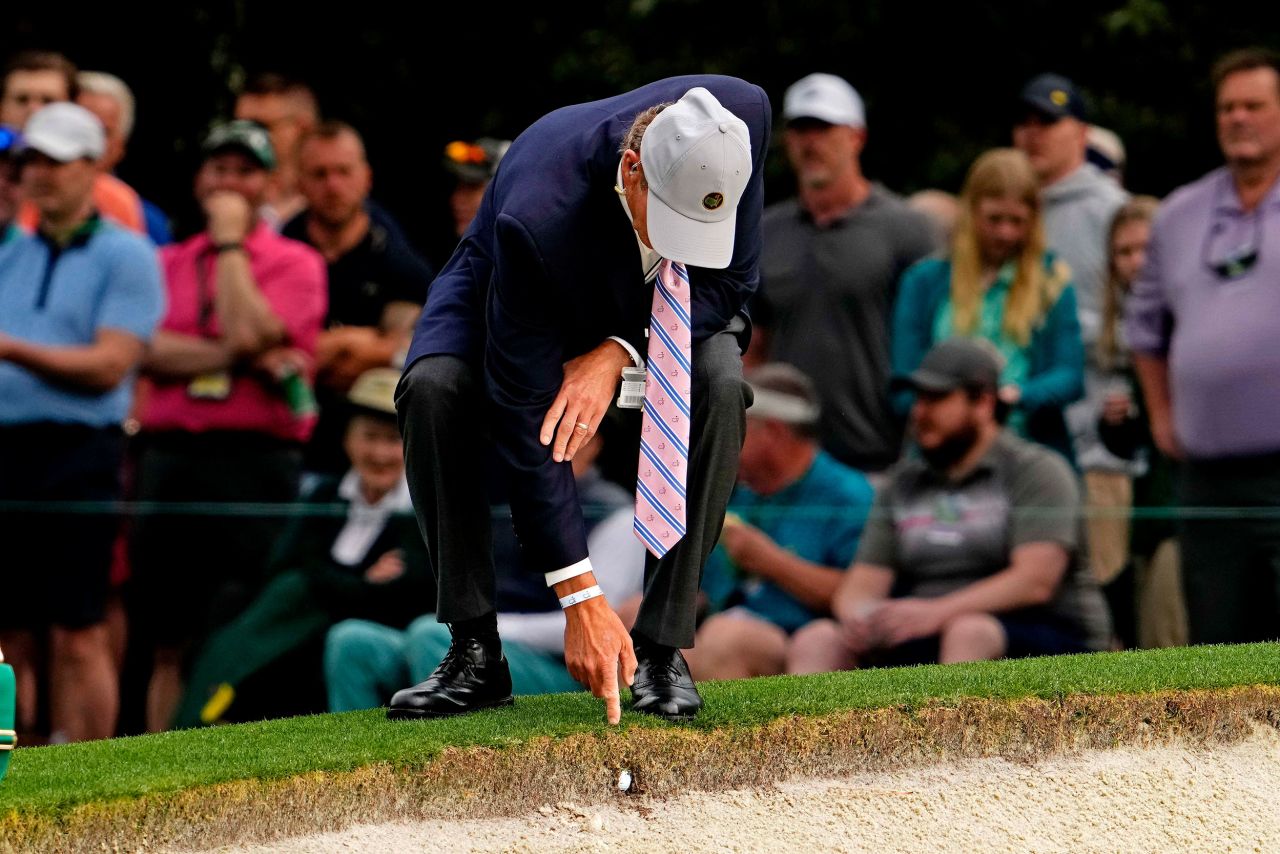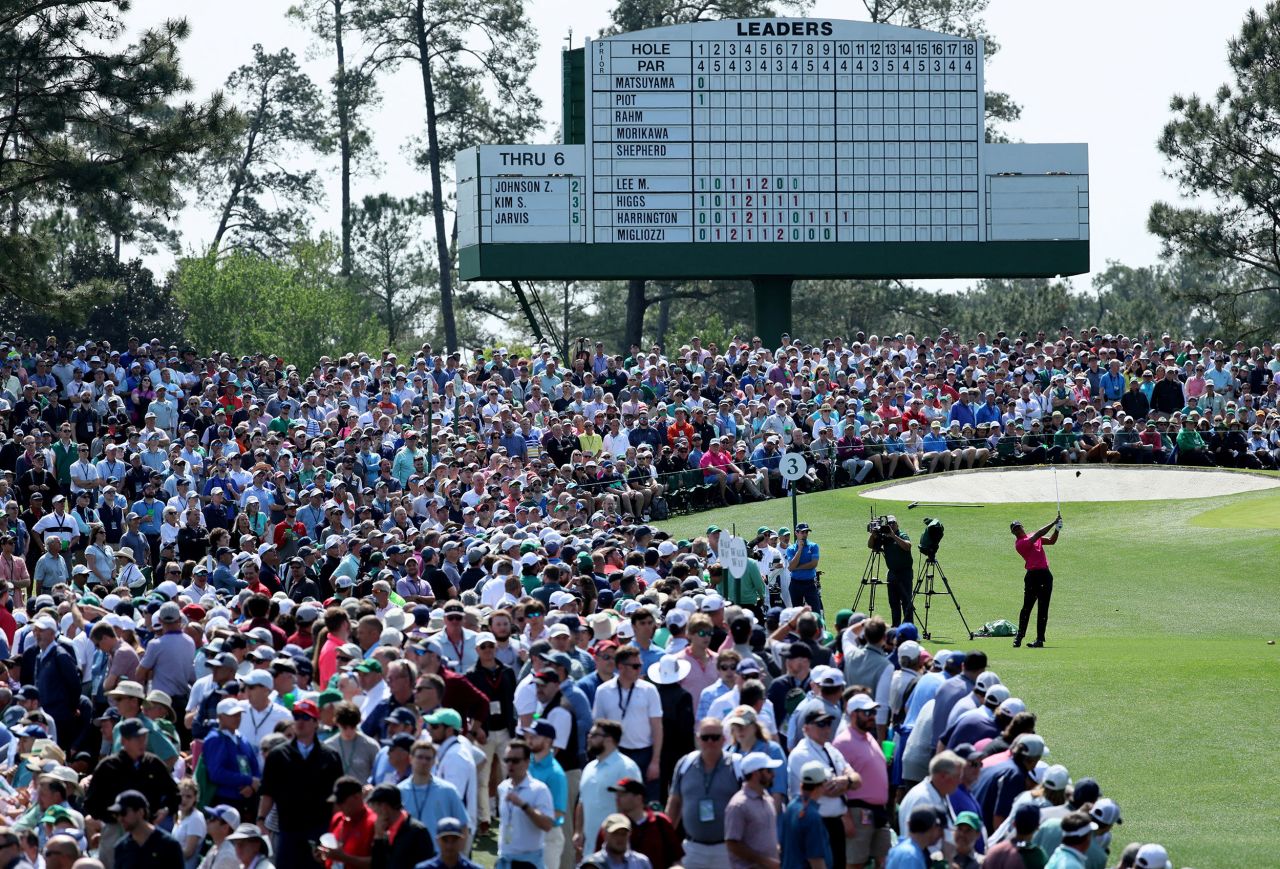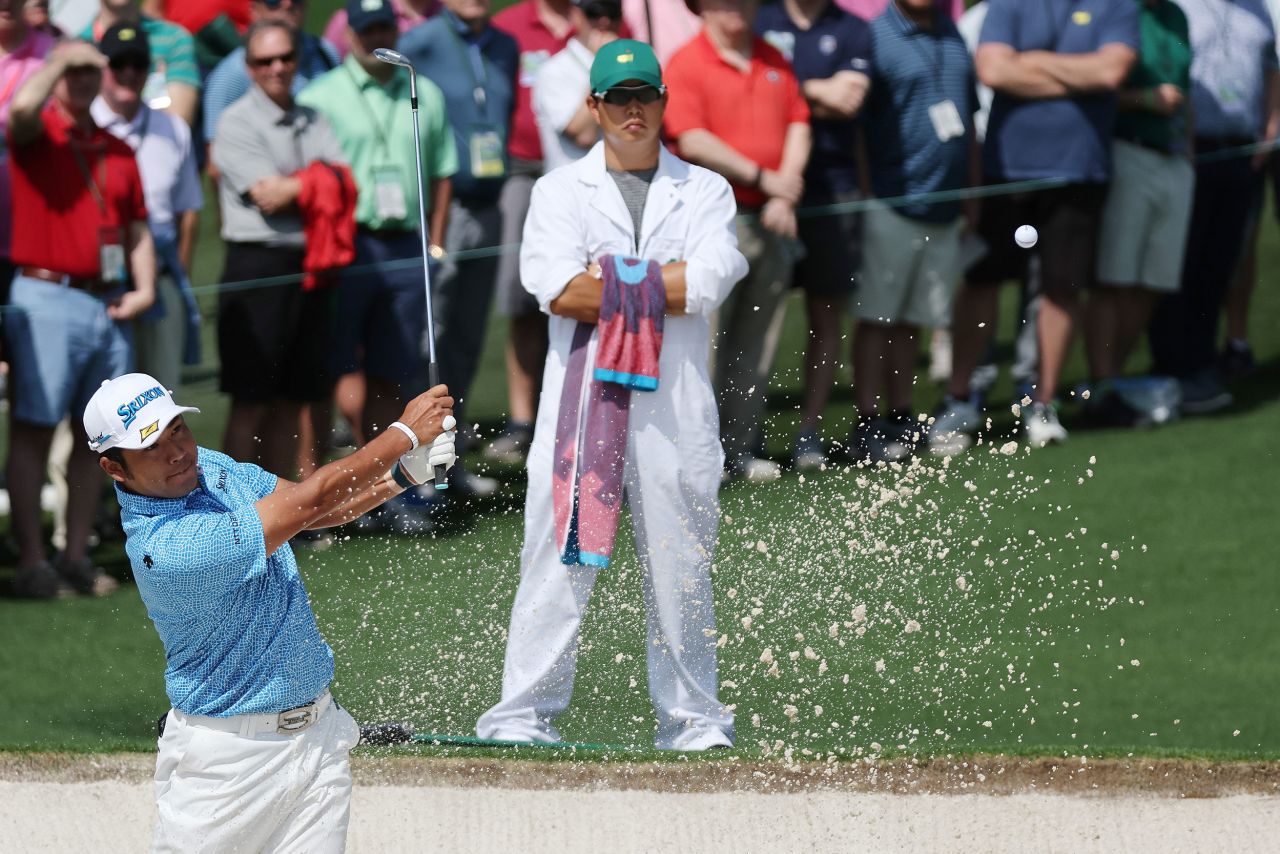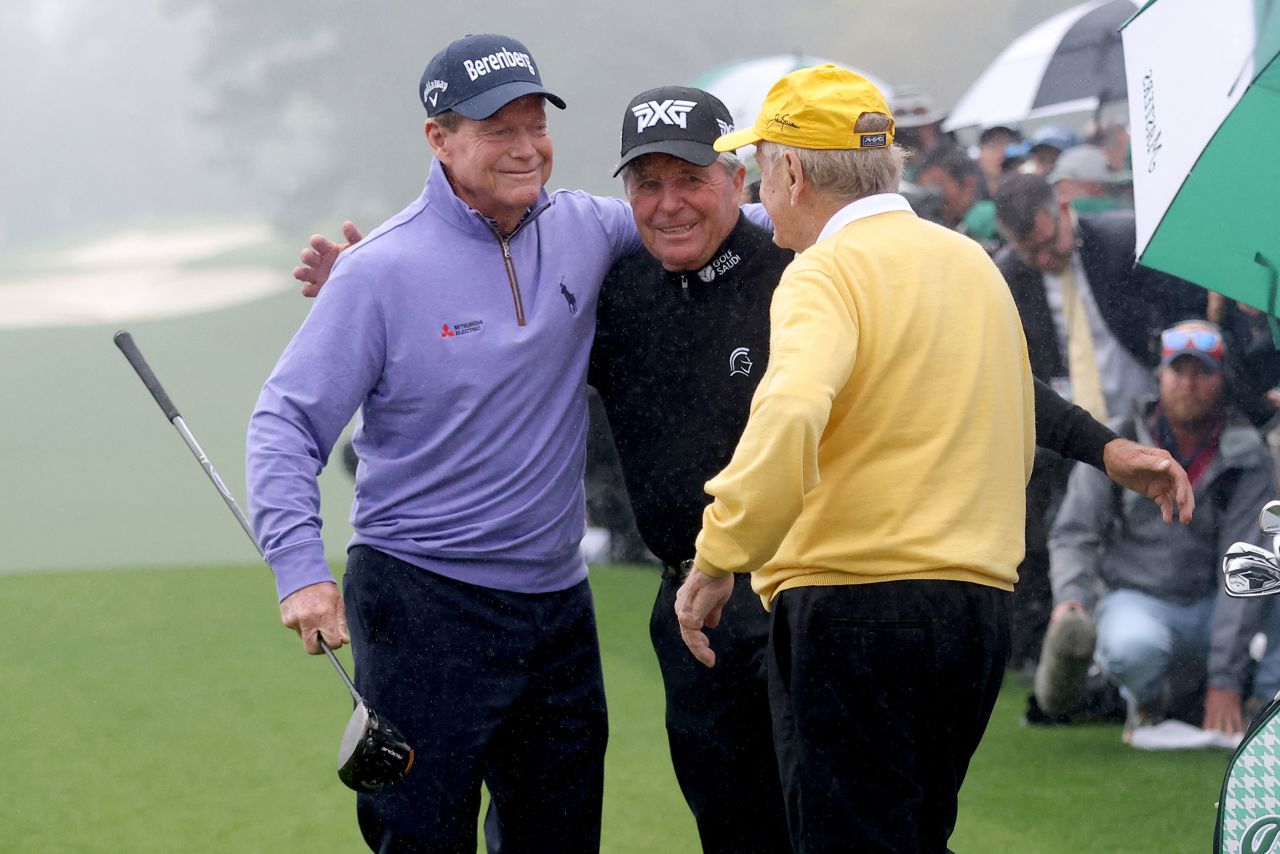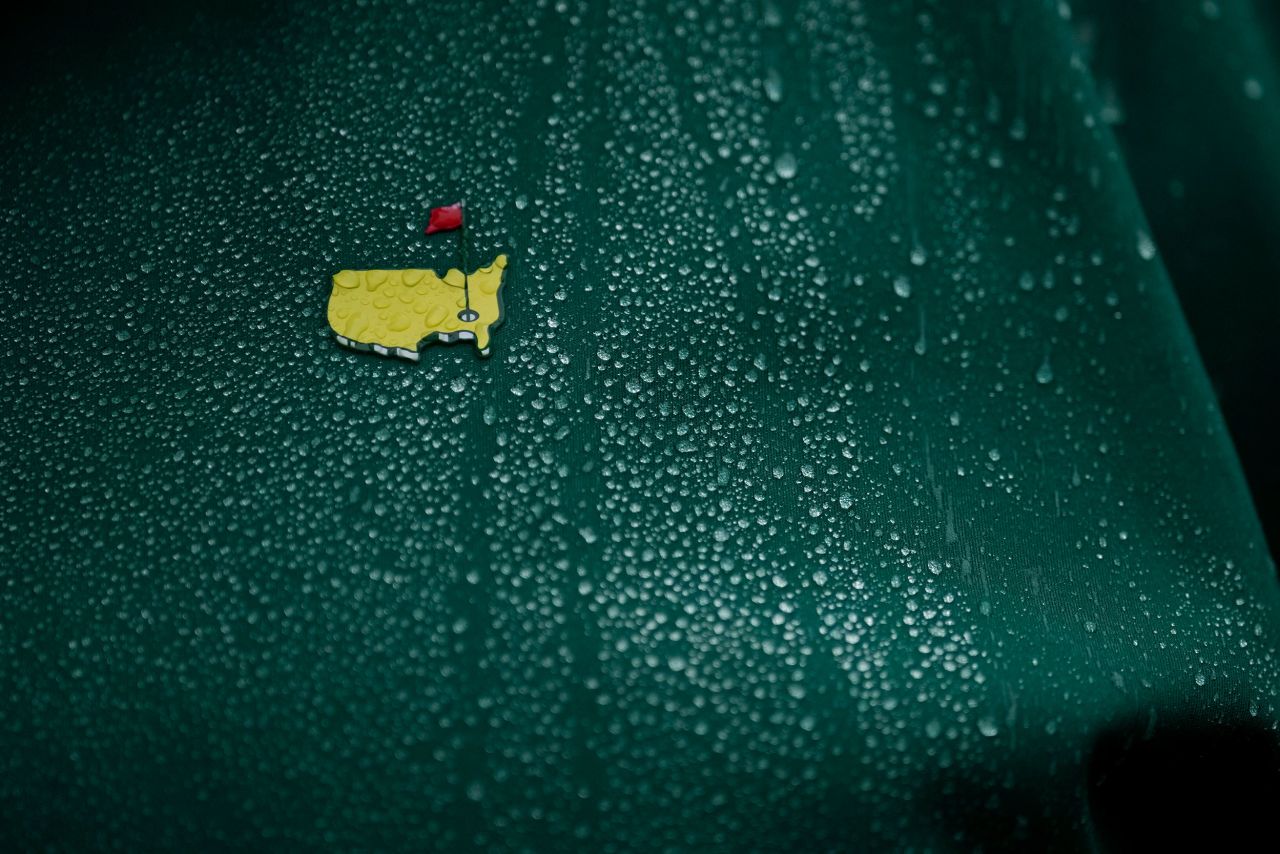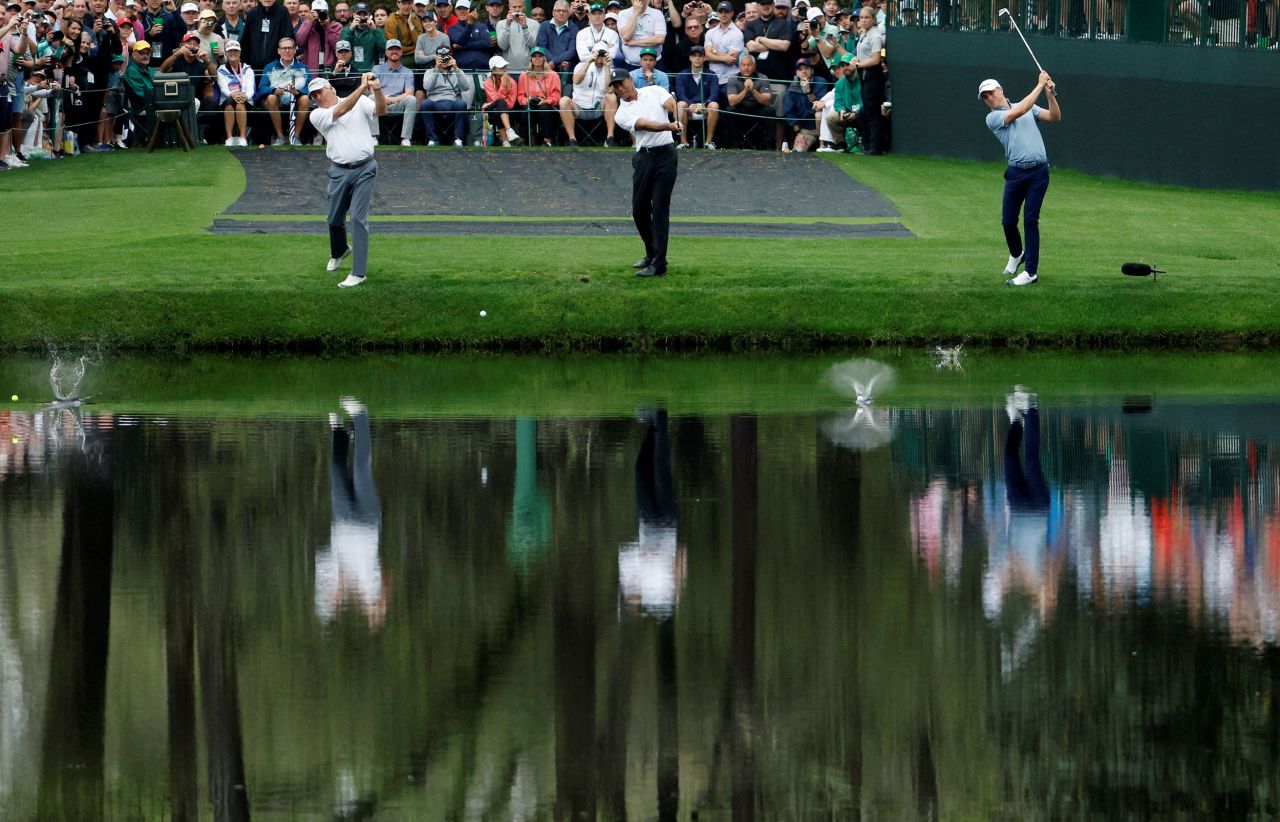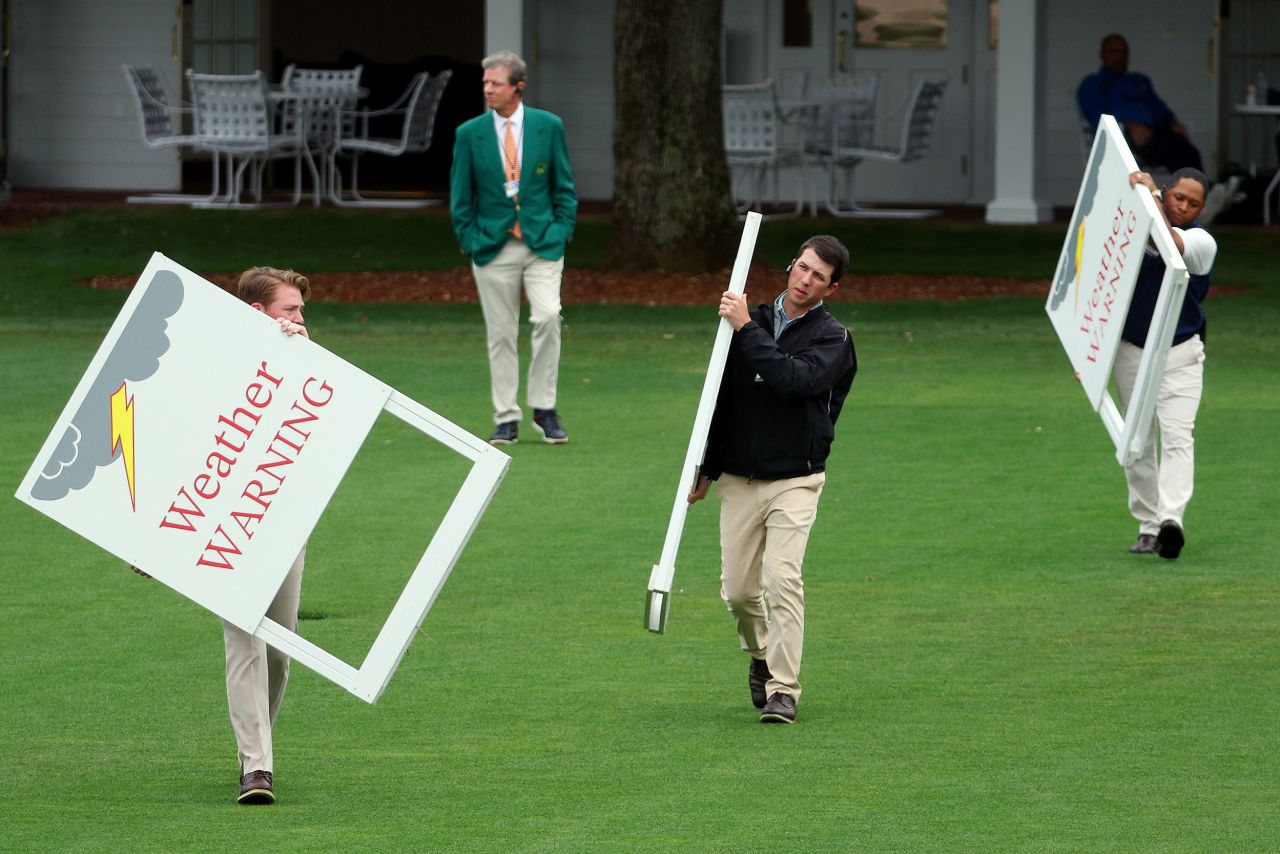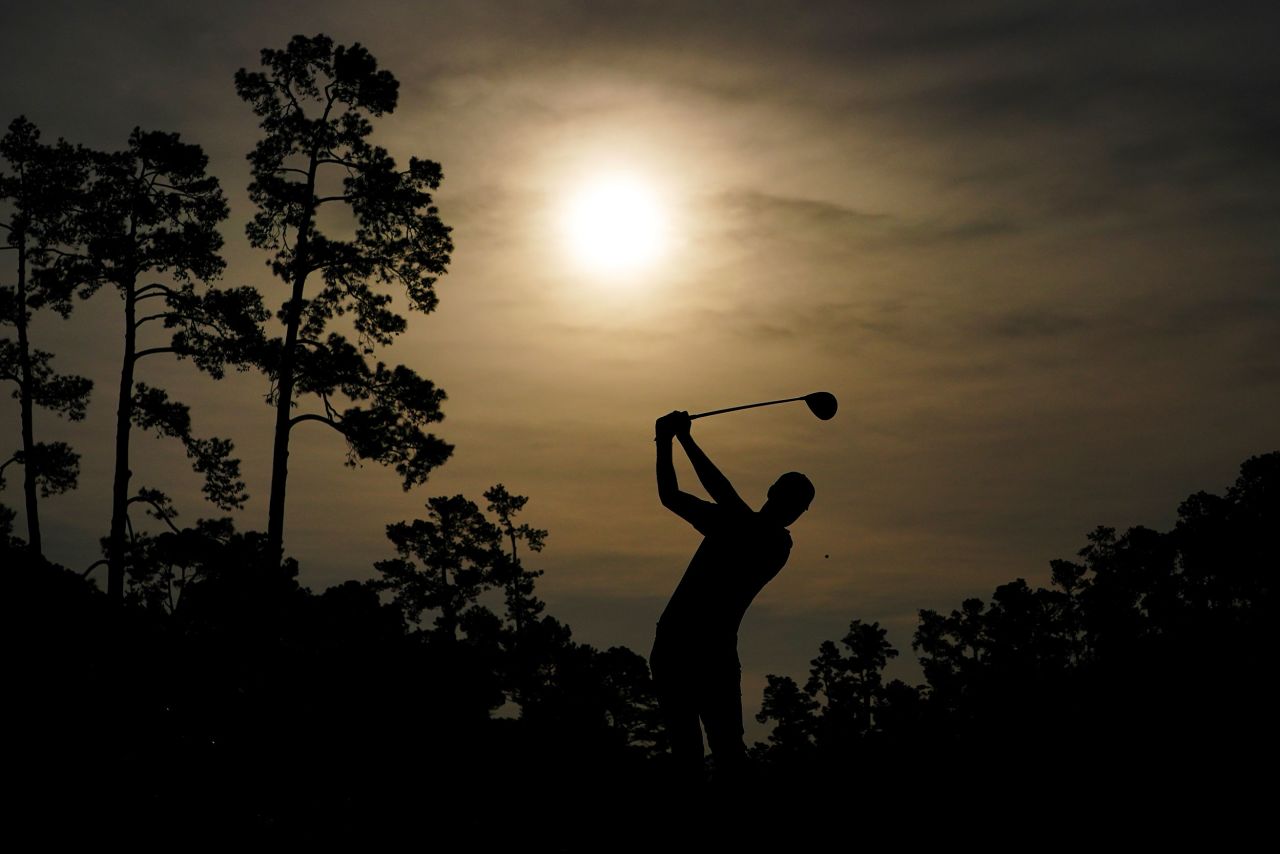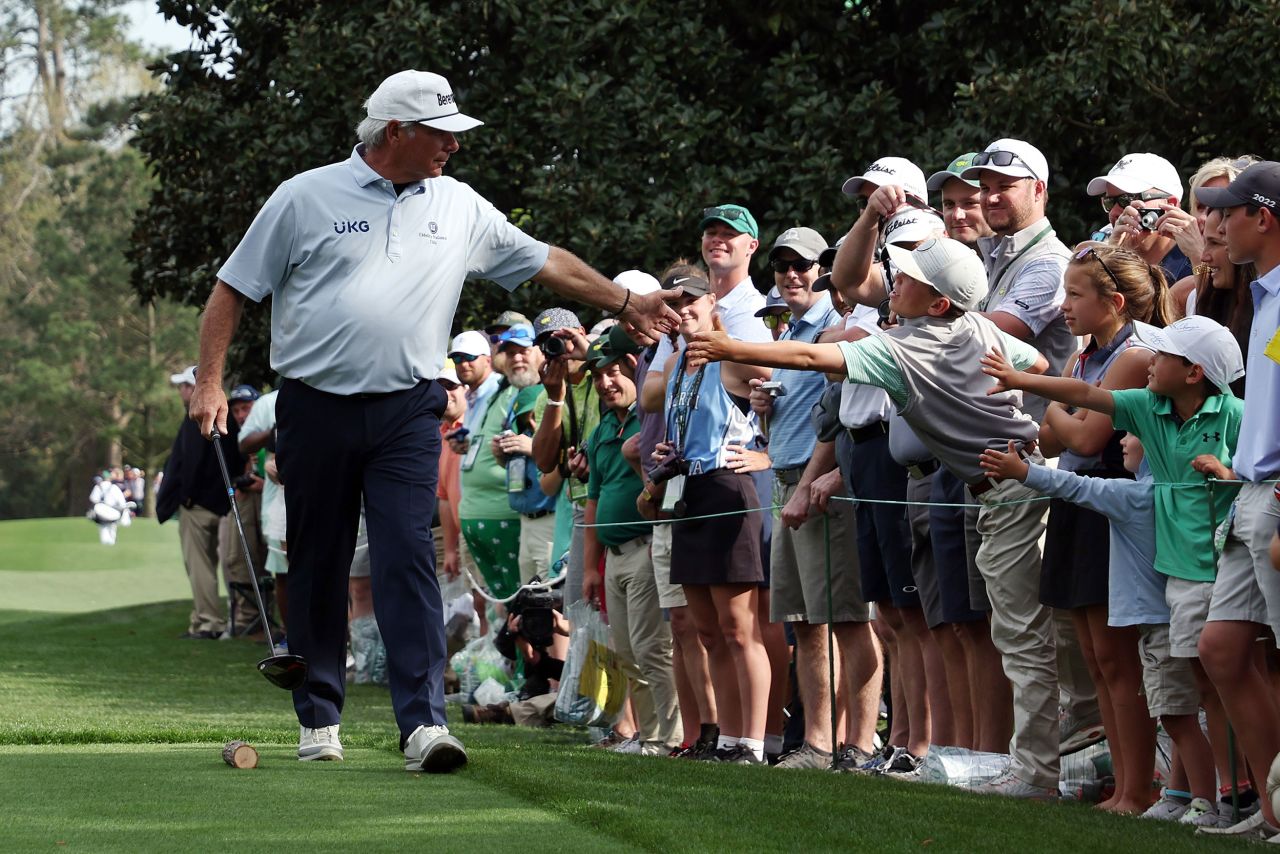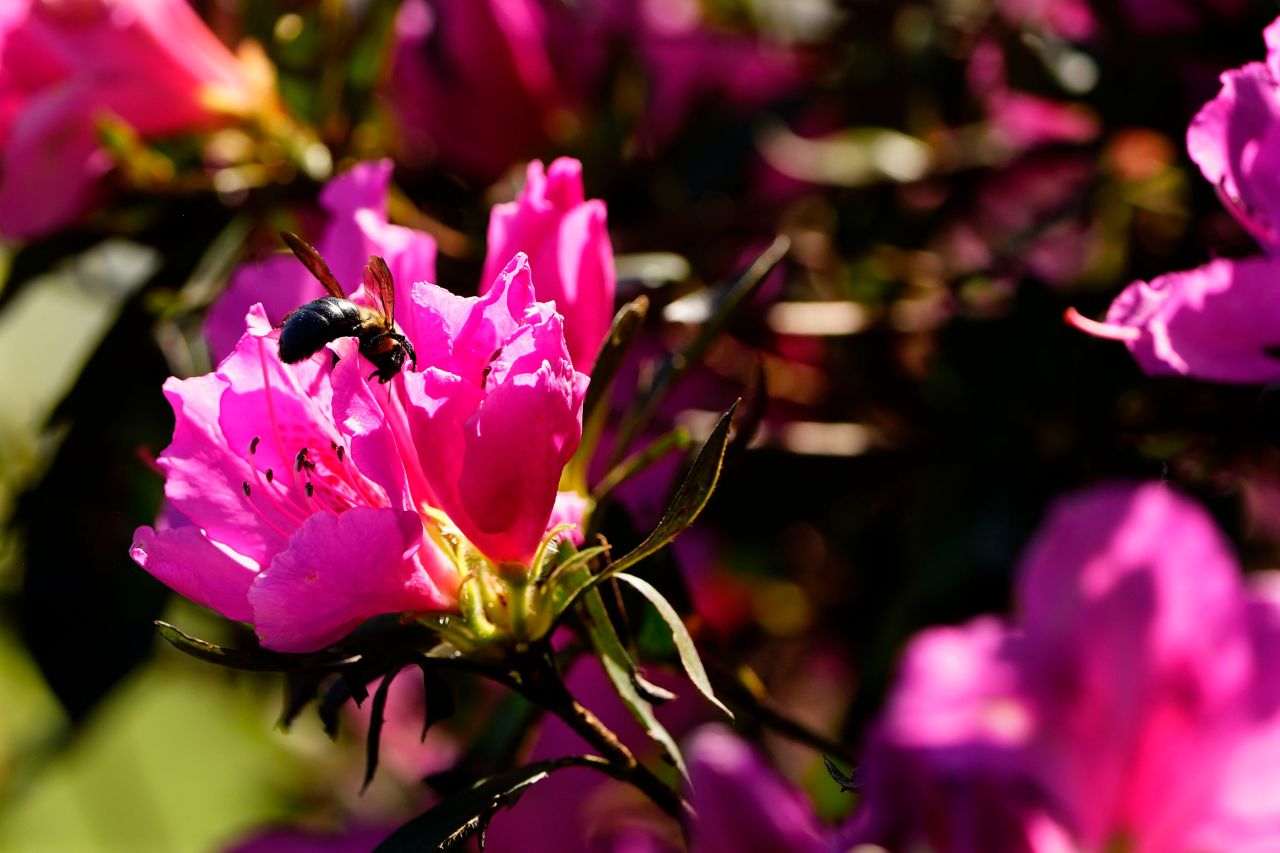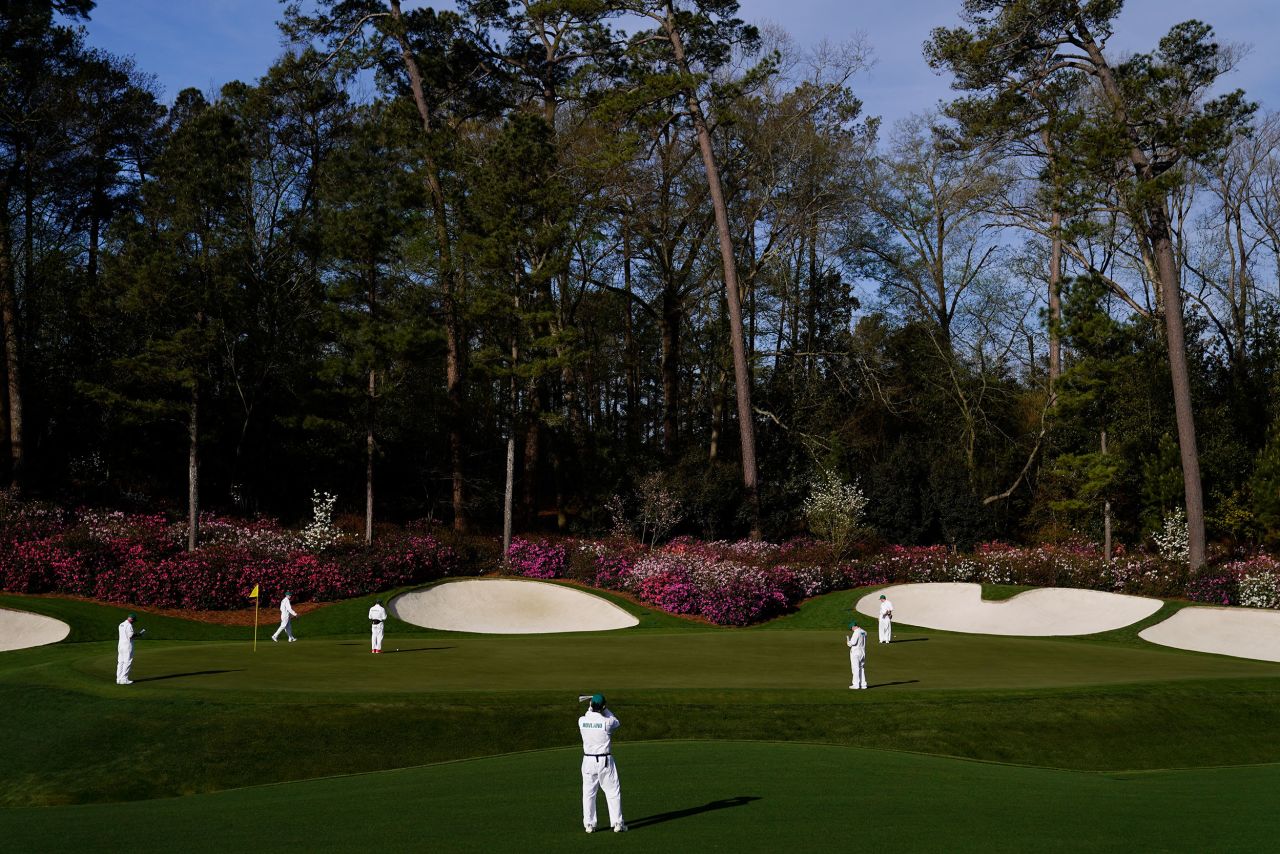 Masters 2022: The best pictures from Augusta
Following near-complete domination of men's golf at the start of his career, Woods' career took a downward spiral.
However, the Masters was the site of a seemingly another impossible comeback when Woods secured victory in 2019, ending an 11-year wait between his 14th and 15th major wins.
"He's Tiger Woods, so I'm not worried about watching him hit a ball ever because he's the best player I've ever seen play," Couples added.
"He's won so many times, and he's just not a guy to go do something mediocre. He'll compete, and he'll be ready to roll. I think it's amazing for him to be out here."
Homero De La Fuente contributed to this report.