When golfer Morgan Hoffmann was diagnosed with facioscapulohumeral muscular dystrophy – a condition that causes his muscles to weaken – in 2017, he was told nothing could be done.
But after a five year journey of discovery, the 32-year-old is back on the PGA Tour and loving life back on the course.
He hit a respectable even-par 71 at the RBC Heritage in South Carolina this week but has more to celebrate than most.
"I felt great. The first tee shot wasn't as nerve-racking as I thought it would be. I had a great group. It was easy keeping it light out there. We played fast, which was nice," he told reporters.
"The game didn't feel anywhere near as bad as I thought it was, so it was pretty exciting."
Hoffmann returned to the Tour competing on a major medical exemption after undergoing treatment for his rare form of muscular dystrophy.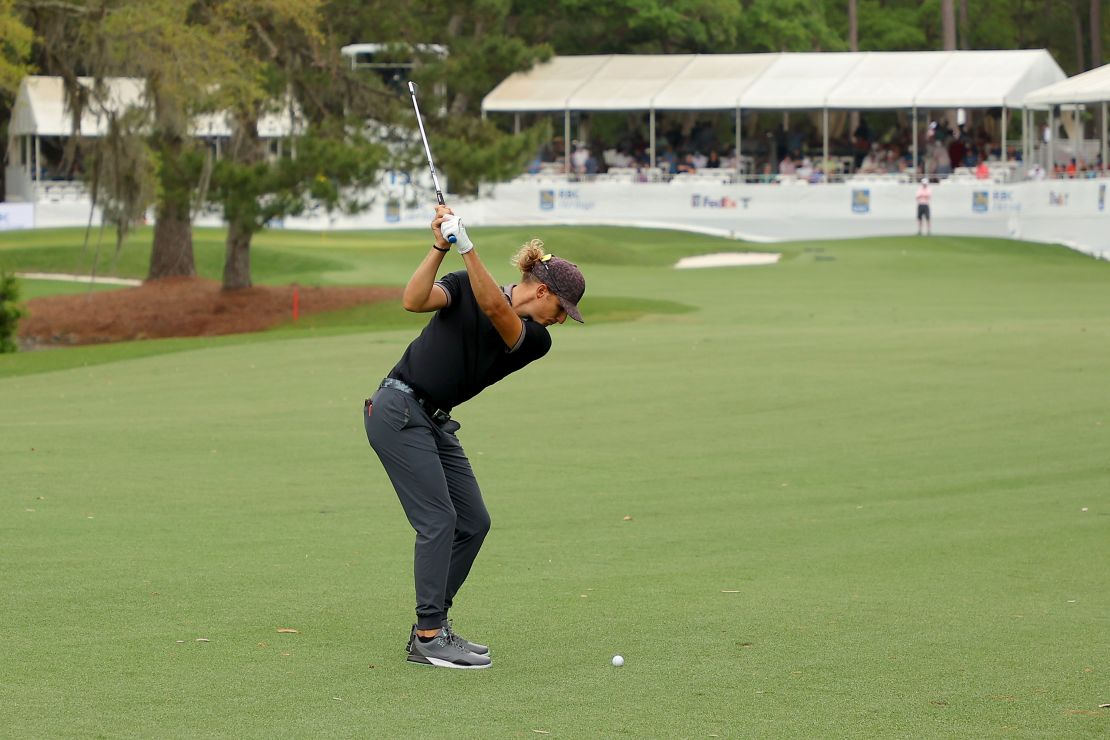 'I'm still questioning'
His treatment has taken him across the world, from Nepal to Costa Rica, in search of alternative ways of treating his condition.
He lived among "healers" with his wife in Costa Rica but is aware not everyone will be able to understand his journey.
"A lot of people call some of the things that I've embarked upon as hallucinogenic, but the way I see them is so much different," Hoffmann added.
"I think it's like a backdoor or side door to different dimensions or different planes. I don't really have it down yet; I'm still questioning and trying to figure it all out."
Hoffmann needs 238.420 or more FedExCup points to remain in the major medical category for the rest of the year and has three starts left to get them.
But for the American, he's just happy to be back playing the sport that gives him so much joy.
"I love this game so much. It's so difficult. I had a great time out there. I think the game's closer than I thought, and it's exciting. I'm pumped," he said.