Rugby can be a complex game, but there is one rule clearly understood by all: you cannot pass the ball forward. Though the concept might sound simple, it can be difficult to officiate.
When it comes to marginal calls, referees can get assistance from a Television Match Official, a secondary referee who reviews video footage, but their decisions are only as accurate as the best camera angle shown to them. Now UK firm Sportable has pioneered what it calls "Match Tracker" technology, inserting a microchip into a rugby ball to provide insights on the ball's movement.
Built with an array of tiny sensors that track acceleration, rotation, temperature, pressure and position, as well as flight-tracking radar and radio chips, the ball can communicate with pitchside sensors up to 20 times per second. The data it collects on the ball's movement is then sent to a software interface that can be accessed by match officials.
"You have to really get into the math of what a forward pass is," explains Sportable co-founder Pete Husemeyer. A South African with a PhD in nuclear engineering, he cut his teeth at NASA's Center for Space Nuclear Research measuring the thrust of rocket launchers.
Husemeyer figured his physics knowledge was better served in his passion for sport, and helped launch Sportable in 2015, developing tracking devices fitted onto players' shirts to provide information about their movement.
The ball-based technology can be used without player-tracking, and Husemeyer believes it may prove the most foolproof way to identify a forward pass. "The algorithm is quite simple in theory but complex to get right in practice," he says.
"If you get into the maths of what a forward pass is, it's actually about relative velocities. If the ball moves towards the opposition try line faster than you do as the passer, that's a forward pass. The ball's trackers and sensors combine to compare velocities, while the player is holding the ball and after the pass is made, and from this we can make a judgment."
"Gamified for the players"
The Match Tracker system is currently on trial in Premiership Rugby, English rugby union's top tier, and in Australia's National Rugby League.
The technology's potential could go far beyond its ability to help referees spot forward passes. In England's Premiership, it has been used by TV broadcasters to provide in-match data to viewers, and teams including North London-based Saracens, are making use of Sportable's Skill Tracker app for training, getting real-time data on kicking distance, power, spin rate and hang time (the time the ball stays afloat). "We've gamified it for the players," says Husemeyer. "They find it fun, they get competitive about their accuracy."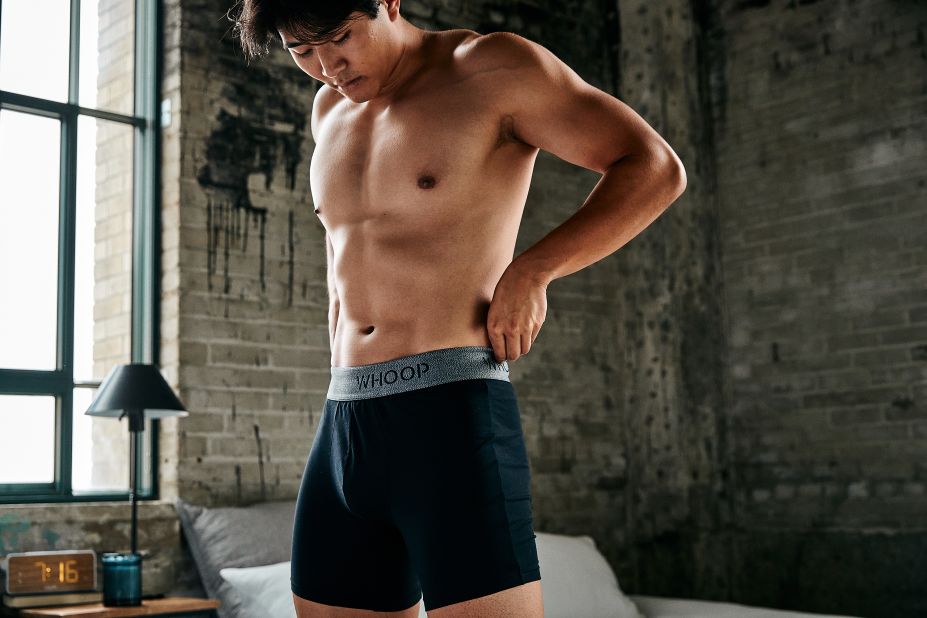 How wearable tech is helping athletes reach the next level
Creating a technology able to withstand being kicked and thrown was a challenge, explains CEO and co-founder Dugald MacDonald. The company teamed up with Progressive Sports technology, based at Loughborough University, to test its resilience by repeatedly kicking the ball with a robotic boot moving at speeds of up to 200 kilometers per hour.
Sportable is not the only company developing "smart ball" technology. Cricket's Caribbean Premier League has used a ball fitted with data-transmitting sensors, created by Australia's Sportcor and Kookaburra. The Siq basketball and Graff golf ball are also designed to gather performance metrics.

It's a sign of how sport is increasingly embracing innovation in data gathering. Northern Ireland's STATSports has developed performance analytics wearables used by most teams in English Premier League (EPL) football and by top rugby and American football teams. Australia's Catapult has a smart vest system that lets coaches monitor the performance and health of their players, which is also used in the EPL and NFL.
RELATED: How wearable tech helped elite athletes through the pandemic
The NFL could be Sportable's next target. "American football fans are very predisposed to stats and information like ours," MacDonald says.
But with sport's increasing reliance on technology for key refereeing decisions, is there such a thing as too much objectivity? With fewer borderline calls to argue over, is there a risk of fans' authentic experiences being diluted?
"People play the most crucial role in the whole system, and sport is inherently subjective and emotional," says MacDonald. "We're just there to support those great moment with objectivity where it's needed."