The news that the US economy unexpectedly shrank over the first quarter of the year is an absolute body blow to Democrats already reeling amid growing economic concerns ahead of the 2022 midterm election.
The country's gross domestic product fell at an annualized rate of 1.4% between January and March – a stunning reversal from the 6.9% GDP growth that the US recorded in the final quarter of 2021. (The GDP is seen as a broad guide to the overall health of a nation's economy.)
And in a decidedly ill omen, the GDP shrinkage was the worst performance of the measure since the economy went into recession amid the shutting down of the country in the spring of 2020.
Addressing recession fears on Thursday, President Joe Biden said: "Well, I'm not concerned about recession. I mean, you're always concerned about recession, but the GDP, you know, fell to 1.4%."
The GDP news comes on the heels of newly released polling data from Gallup that suggested that economy confidence is extremely low among the American public.
More than four in ten (42%) of Americans said that economic conditions in America were "poor," while another 38% said that they were only "fair" in Gallup's April survey. Just 2% said economic conditions were "excellent," while 18% said they were "good.")
More than three in four – 76% – of Americans said that the economy was getting worse, compared to 20% who said it was improving.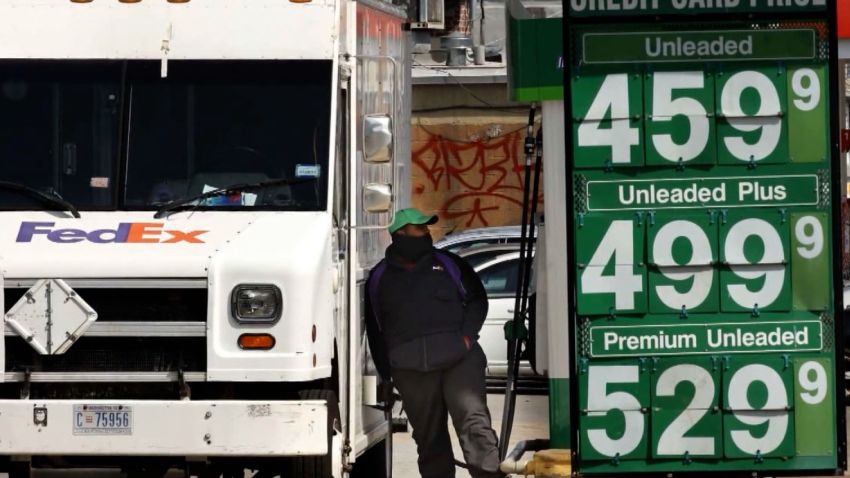 'We really shouldn't panic': CNN reporter breaks down US economy shrinkage
And Gallup's Economic Confidence Index, which measures respondents' feelings about the economy from +100 (very high) to -100 (very low), is currently at -39. (It was at -6 in July 2021.)
The economy – as you might expect from those desultory numbers – is a top-of-mind issue for many Americans. Around four in 10 Americans told Gallup that economic issues were the biggest problem facing the country, with inflation topping that list. (The Consumer Price Index hit 8.5% in March, the highest that number has been in 40 years.)
Add all of those factors up, and you get an absolutely toxic political environment facing Biden and Democrats as they prepare to defend their House and Senate majorities in November.
"It's the worst political environment that I've lived through in 30 years of being a political consultant," Biden pollster John Anzalone said recently. He's right.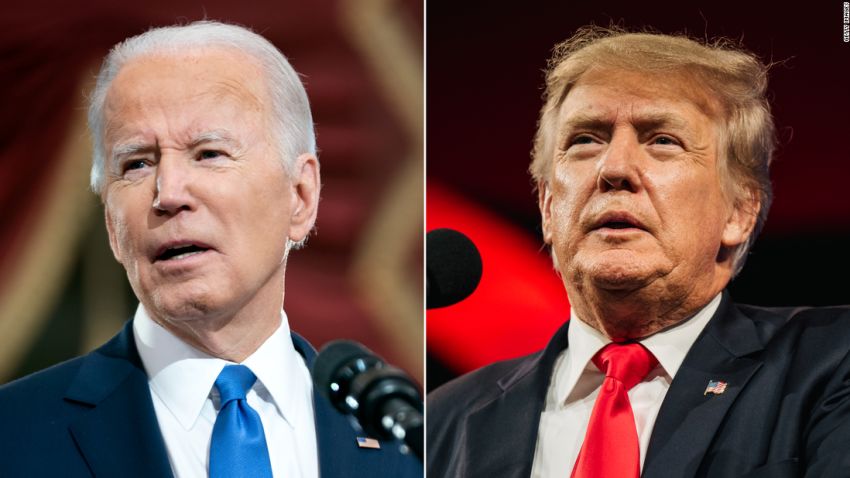 New polls reveal how Biden compares to Trump
Midterm elections in a president's first term are routinely bad for their party in Congress. But that trend is made far worse when the president is unpopular, as Biden is now. (In Gallup's first quarter polling, Biden's job approval rating sat at just 41%.)
There are two factors that complicate any attempts by Biden to turn the economy – and as importantly, voters' perceptions about it – around:
1) Despite being the most powerful position in the country, a president has limited ability to stimulate a struggling economy. Biden's Build Back Better legislative agenda appears dead in the water. Plus, Biden is already in a very bad place with voters on the economy; just 33% of Americans approved of how he is handling it in a Quinnipiac University poll released earlier this week.
2) There are only 194 days between today and the November 2022 election. In political terms, that is a very short window to turn around peoples' perception of the economy – particularly if inflation (and gas prices) remain anything close to their current levels.
If things stay roughly where they are today – in terms of economic measures like GDP and CPI and Americans' perceptions of the state of the economy – Democrats will experience a cataclysm at the ballot box this fall. The question won't be whether they hold their paper-thin majorities in the House and Senate, but rather how big the electoral hole will be that they have to try to dig out from over the coming decade.
This story has been updated with new comments from Biden.