Editor's Note: David A. Andelman, a contributor to CNN and twice winner of the Deadline Club Award, is a chevalier of the French Legion of Honor, author of "A Red Line in the Sand: Diplomacy, Strategy, and the History of Wars That Might Still Happen" and blogs at Andelman Unleashed. He formerly was a correspondent for The New York Times and CBS News in Europe and Asia. The views expressed in this commentary are his own. View more opinion at CNN.
Taiwan is not Ukraine. China, in that part of the world especially, is not Russia. Still, in his off-the-cuff remarks that the United States will come directly to Taiwan's rescue if Beijing chooses to take the self-governing island by force, President Joe Biden has reawakened China's worst nightmare. What that looks like is simple: There will be no easy or peaceful accession of Taiwan to the mainland anytime soon, if ever.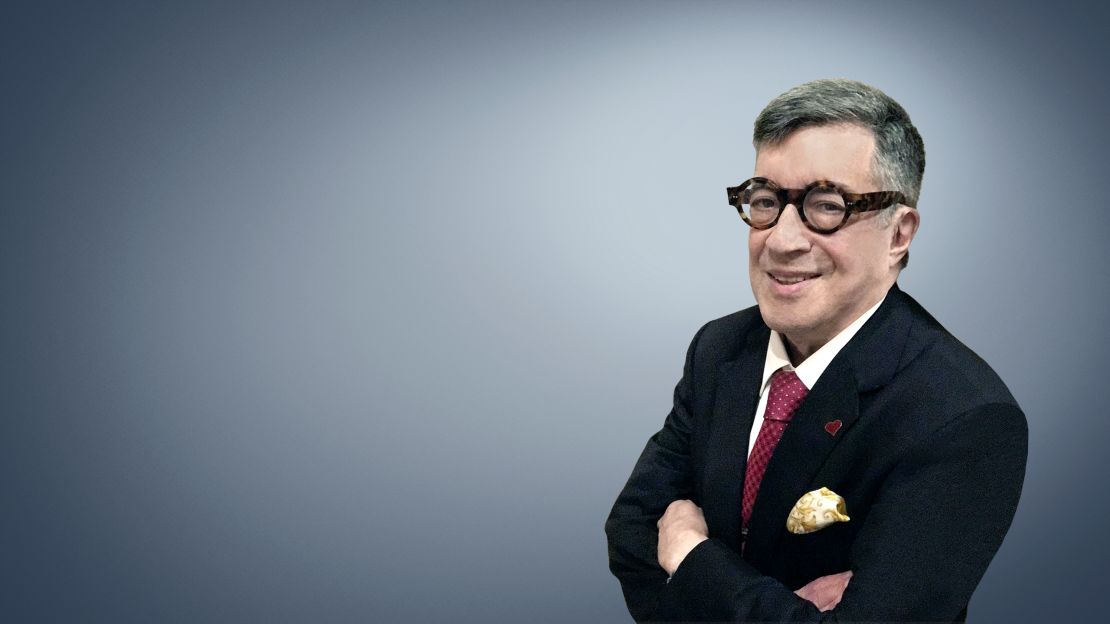 As China has come to recognize, the US is determined to resist or at least hold in check China's ambitious expansion in the seas and around the islands off its coast. The goal is to make clear to China the price that might be paid for any attack on Taiwan or any US allies in the region. All of which only raises the stakes for China and heightens diplomatic and military temperatures across the region.
There is no doubt the US is focused on building military ties with other nations in the region that can be worthy allies if the worst happens. When Biden met Japanese Prime Minister Kishida Fumio in Tokyo on Monday, the leaders' joint statement observed "their basic positions on Taiwan remain unchanged, and reiterated the importance of peace and stability across the Taiwan Strait as an indispensable element in security and prosperity in the international community. They encouraged the peaceful resolution of cross-Strait issues."
Japan has quietly been developing an ability to be a worthy partner in such interests. Last month, the nation's ruling party proposed doubling Japan's defense budget from 1% to 2% of gross domestic product – the same level NATO demands of its members.
Then there is the Quad. Biden's meetings with leaders of the big Asian powers – South Korea, India, Australia and Japan – are designed to demonstrate the United States has backing to stand up to and restrain an aggressive China whose actions may run counter to other regional interests in the strategically vital waterways around the Asian mainland.
For the moment at least, Taiwan is the most potentially fraught flashpoint. "All of the Quad members share an interest in peace and stability across the Taiwan Strait," Jake Sullivan, Biden's national security adviser, told reporters in a pre-departure briefing at the White House. The President, he observed, does "not want to see unilateral changes to the status quo and we certainly don't want to see military aggression."
All this said, it is by no means wise or even prudent to taunt China or throw around US power in the region. That could prove in all too many ways to be eminently counterproductive. To demonstrate its resolve, China announced a series of air-sea maneuvers in the South China Sea this week to coincide with Biden's visit.
And China has begun warning the US directly. China's top diplomat, Politburo member Yang Jiechi, phoned Sullivan last week to assert, as Chinese state news agency Xinhua reported, "if the US insists on playing the 'Taiwan card' and goes further and further down the wrong path, it will surely lead to a dangerous situation."
The biggest concern in Beijing, and what could ignite a new round of Chinese preparedness, is its perpetual paranoia combined with overweening ambition to be considered a major power, especially in its own backyard. This explains much of China's construction of outposts on at least 20 islands in the Paracel and seven more in the Spratlys, many of them thoroughly militarized with airfields and missile launching facilities.
At the same time, China's military has pre-deployed a vast arsenal of thousands of short- and medium-range ballistic and cruise missiles on its own shoreline, many targeted at Taiwan, while increasing dramatically the number of daily military aircraft flying around and into Taiwan's immediate airspace. Between September 2020 and August 2021, China's air force made 554 intrusions into Taiwan's air defense zone, according to the Small Wars Journal. China equally has the world's largest armed coast guard, most deployed regularly in these waters, according to a Pentagon report.
Defensively, Taiwan is hardly prepared for a full-scale amphibious air and sea invasion. It reportedly has a 188,000-person standing army, and many of its troops are too poorly trained to sustain any determined assault, especially with China having the world's largest active-duty military force – more than 2 million compared with 1.4 million for the United States, according to the International Center for Strategic Studies. Moreover, unlike American forces, which are scattered widely, virtually all the Chinese military is deployed in and around its mainland.
That said, a confrontation over Taiwan or especially a Chinese invasion would leave the island and the US in worse shape than Ukraine, where long land borders allow regular shipments of materiel from NATO forces.
Moreover, unlike Russia, China has been practicing and steeling itself for just such an attack on Taiwan for more than 72 years, since Mao Zedong's People's Liberation Army drove Chiang Kai-shek's Nationalist forces off the mainland to exile on Taiwan. Beijing's "gray zone" tactics are designed every day to hammer into the people of Taiwan just what danger they would be in. They've even practiced by sending huge sand dredgers swarming onto Taiwan's outlying islands – in an effort to pulverize its willingness to resist. Moreover, Taiwan is an island, so resupply would be only by air or sea – both potentially deeply vulnerable to Chinese air and naval resources.
That said, China recognizes it has weaknesses. It still has no nuclear arsenal remotely comparable to that of the US or Russia for that matter – barely 350 nuclear warheads compared with the US' 5,500, according to the Stockholm International Peace Research Institute's Yearbook 2021. Still, the Pentagon estimates China has set its sights on a tripling of that arsenal. Comments such as Biden's certainly provide ammunition for the hawks in the Chinese leadership to press for a rapid expansion of its deployable nuclear weapons.
Get our free weekly newsletter
Sign up for CNN Opinion's new newsletter.
The last thing anyone needs now is any overt reason to push China in this kind of direction. China has been spending years and billions of dollars of on its Belt and Road Initiative, trying to win the kind of respect it so desperately wants – and would be destroyed in an instant by an armed invasion of Taiwan.
At the same time, Biden and Sullivan, having excluded China from their Indo-Pacific Economic Framework for Prosperity talks this week, were quite right in shutting out Taiwan as well. China has understood for years the position of a succession of US administrations on how it must behave toward Taiwan militarily. There is no reason to rub China's nose in it again now.