Editor's Note: Casey Michel is a writer and investigative journalist covering kleptocracy and dark money networks across the globe. He is the author of "American Kleptocracy: How the US Created the World's Greatest Money Laundering Scheme in History," and is at work on a book investigating foreign lobbying in Washington. The opinions expressed in this article are his own. Read more opinion at CNN.com.
Sanctions hit Russian President Vladimir Putin perilously close to home in May, when Britain froze assets belonging to his former wife and his rumored mistress along with others in his circle.
It was the latest in a series of extraordinary steps taken by the West to punish Moscow for its bloody invasion of Ukraine. And it came just days after various countries, including Australia, Canada and the United States, slapped sanctions on assets belonging to Putin's two adult daughters.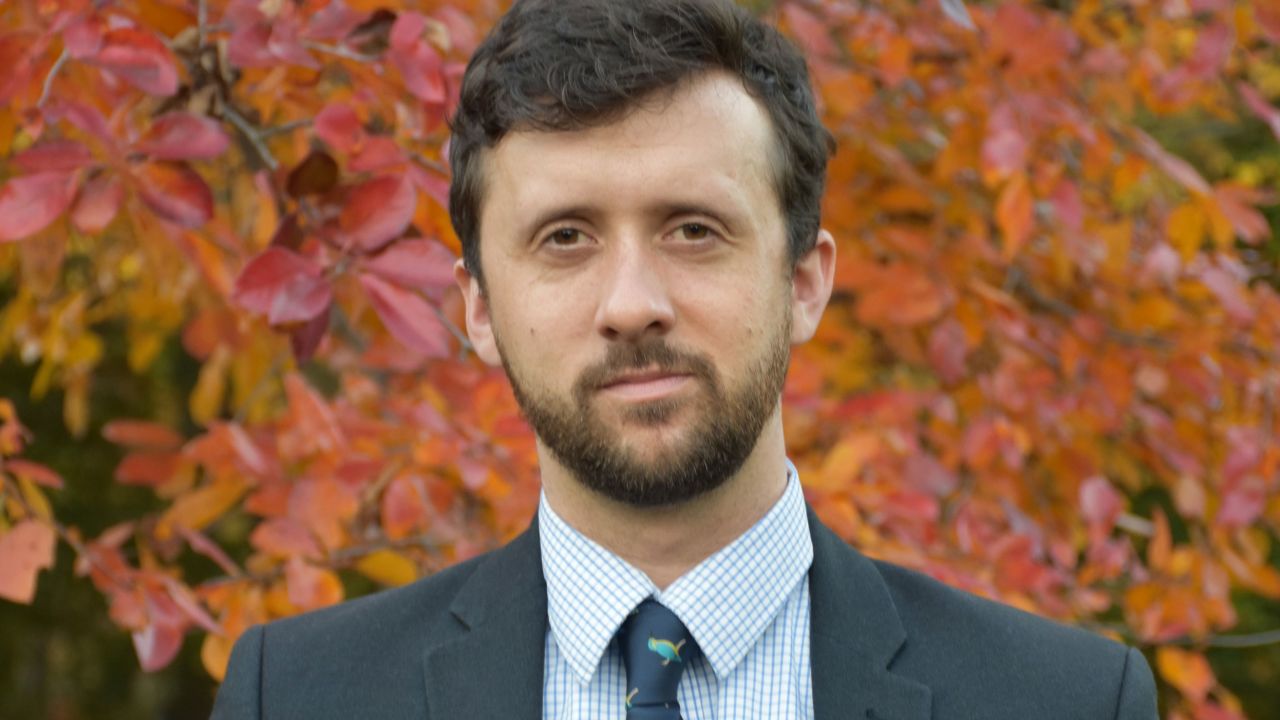 Divesting oligarchs of their ill-gotten assets has proven to be a fruitful endeavor: Since Moscow's invasion of Ukraine in late February, the US Treasury Department has imposed sanctions on more than 530 well-heeled, well-connected Russians.
From yachts to mansions to high-end artwork – much of it tied directly to illicit Kremlin-linked wealth – the total worth of Russian assets seized has grown into the billions as the West tries to tighten the squeeze on Putin for the bloody invasion, which now has entered its fourth month.
But while seizures of Russian assets have grabbed headlines, they don't appear so far to have stalled Moscow's bloody, bungled incursion. Nor have they slowed the mounting casualties or helped rebuild even one Ukrainian school or hospital reduced to rubble by Russian bombardments. Ukrainian President Volodymyr Zelensky estimated it will take some $600 billion to rebuild his country.
Americans are beginning to learn current moves to try to benefit Ukraine could take years, so out-of-the-box thinking on ways to help Russia's war-torn neighbor is well within bounds.
Is there more the West can do with confiscated Russian assets to help Ukraine's cause? Can this frozen wealth actually be used to help Ukraine beat back the Russian imperialists bloodying their country?
I, along with plenty of others in the counter-kleptocracy space, think so. More to the point, the US administration thinks so as well. Washington thinks it has found a way not only to keep confiscated assets from Russian reach, but to use them proactively in the fight against Putin's regime.
In April, in a nearly unanimous vote, the US House of Representatives passed a bipartisan bill calling on President Joe Biden to oversee the sales of a wide range of the frozen luxury assets linked to sanctioned Russian oligarchs. The US Senate is debating a companion bill which would allow the United States to use seized assets "for the benefit of the people of Ukraine."
"It is hard to imagine giving Russia's wealth back to Putin while Ukraine lies in ruin and Ukrainians are burying their dead," said Democratic Rep. Tom Malinowski of New Jersey, who sponsored the bill along with Republican Rep. Joe Wilson of South Carolina.
"Under these extraordinary circumstances, the international community should be prepared to use Russia's frozen assets to rebuild the country Russia is destroying," Malinowski said.
The House bill calls on Biden to "confiscate" property worth more than $2 billion belonging to sanctioned entities and individuals linked to Putin. The measure also urges the White House to create an "interagency working group" ed by US Secretary of State Antony Blinken to establish "constitutional mechanisms" for converting frozen assets into capital for Ukrainians.
The measure is "virtually without precedent," the New York Times wrote, not least because of how much the moves would expand presidential powers over sanctions. And although the legislation is nonbinding, it nevertheless represents a significant step forward, laying out a framework for putting seized Russian assets to use in Ukraine.
In an opinion column, Harvard constitutional law professor Laurence Tribe and his co-author Jeremy Lewin outlined the advantages of tapping Russia's capital assets for the project of arming and rebuilding Ukraine. They rightly pointed out it would be "the fastest way to increase American aid to Ukraine without further burdening and fatiguing American taxpayers."
Tribe and Levin also noted in their piece for the New York Times tapping the Russian funds would "send a potent signal that the United States is committed to making even the world's most powerful states pay for their war crimes."
The idea has gained international backing: In May, the finance ministers of Latvia, Lithuania, Slovakia and Estonia insisted Russia must foot the bill for Ukraine's reconstruction.
Other legislative action in Congress doubles down on efforts to make Russia pay for invading Ukraine, including a bill introduced by Reps. Debbie Dingell, a Michigan Democrat, and Fred Upton, a Michigan Republican, which would ensure Ukrainians can seek monetary damages through the US courts for any losses incurred as a result of the Russian invasion, paid out by assets seized from Russia or Russian oligarchs the US government has sanctioned.
For its part, the White House issued a statement backing the legislation introduced by Wilson and Malinowski and calling for even more expansive powers allowing it to seize oligarchic assets for use in the broader fight against the Kremlin. The proposals by the White House would not only accelerate US efforts to sell off the assets and use the proceeds to bankroll Ukraine's fight for independence.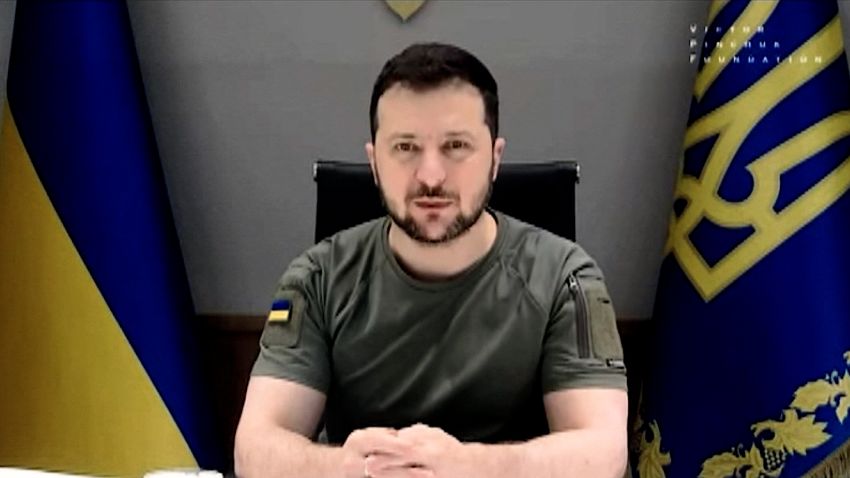 Ukraine will fight until it gains all its territory back: President Zelensky
They would also expand the ability to target Russian assets more broadly, including by extending the statute of limitations for related crimes and expanding the definition of racketeering to include things like sanctions evasion. With those broader powers, the Biden administration would be empowered to tap "oligarchic assets" which would "enable the proceeds to flow to Ukraine," the White House statement said.
However, opponents have said they worry about the sweeping and unprecedented nature of the measures being considered. An early version of the House bill would have authorized the White House to transform seized assets into resources for Ukraine, but some rights groups like the American Civil Liberties Union balked.
The ACLU and other groups have expressed the worry US courts could rule the president's expanded powers are unconstitutional, a legal decision which would hand Russia a PR victory and allow Moscow to deride what will be portrayed as Washington's ineptitude in leading the international sanctions process.
Others have raised similar concerns. Appropriating Russian assets for use by Ukraine is "a completely noble goal, but it does not take too much to extend this precedent out in ways we may not be comfortable with," Richard Nephew, a senior research scholar at Columbia University, explained to the Washington Post.
And there are even voices within the administration opposing the idea of seizing Russia's central bank assets for use by Ukraine. Treasury Secretary Janet Yellen said in Europe in May she believed doing so would violate US law.
"I think it's very natural that given the enormous destruction in Ukraine and huge rebuilding costs that they will face, that we will look to Russia to help pay at least a portion of the price that will be involved," Yellen told reporters in Bonn, Germany adding however "it's not something that is legally permissible in the United States."
Amid the pushback, the House bill was reworked to address the concerns about the expansive scope of the original legislation. It will now simply create an interagency working group to analyze the best ways to work around these constitutional concerns, and proceed from there.
Concerns about expanded presidential powers are not entirely without merit given ever-expanding authority of the executive branch –and recent history showing how those powers can be abused. It's also important to be mindful those expanded powers will still be in place after the next presidential election in 2024, when there could be a different occupant of the Oval Office.
But these are unprecedented times. It should be clear at this point using the funds for Ukraine's defense and reconstruction is much more productive than simply squatting on them.
Get our free weekly newsletter
Sign up for CNN Opinion's new newsletter.
The White House already has both the authority and the precedent to seize Russia's liquid assets and should proceed without delay to deprive Moscow of its supposed nest egg. As part of the process, it should convene the best minds available during the upcoming working group to ensure all concerns about due process are properly addressed.
At this point one thing is clear: Russia's disastrous turn demands solutions outside the current playbook. And using seized Russian assets to back Ukraine only makes sense, not only to deter Moscow, but to dissuade any bad acting regimes that might be tempted to follow in the Kremlin's destructive and ruinous footsteps.