Editor's Note: Holly Thomas is a writer and editor based in London. She is morning editor at Katie Couric Media. She tweets @HolstaT. The opinions expressed in this commentary are solely those of the author. View more opinion on CNN.
In December 2018, Marshae Jones of Alabama was shot in the stomach while she was five months pregnant. She survived, but the fetus she was carrying did not.
The woman who shot Jones claimed she was acting in self-defense and wasn't prosecuted. Jones, on the other hand, was indicted by a grand jury on a manslaughter charge that she'd intentionally caused the death of her unborn baby.
The charges, for which Jones could have served up to 20 years in prison if convicted, were dropped following a huge public outcry in a case that illustrates the real legal jeopardy women could find themselves in if the rights of their unborn children are given precedence over their own.
"Fetal personhood" – a movement advocating that fetuses should have the same legal protections as people – is inexorably linked to the prosecution of pregnant women. If a fetus can be regarded as a homicide victim under personhood laws, its rights can supersede those of the living, breathing person carrying it.
When the Supreme Court established a constitutional right to abortion in the landmark Roe v. Wade decision in 1973, it rejected the concept of fetal personhood, recognizing that fetuses have never been given full legal rights under the Constitution.
"The unborn have never been recognized in the law as persons in the whole sense," the justices wrote in their opinion.
If Roe is overturned, a number of states have trigger laws in place that will almost immediately make abortion illegal. The broad drafting of some abortion trigger laws defines the start of pregnancy as the moment of fertilization, thereby encompassing not only fetuses but also embryos and even fertilized eggs. This degree of protection, persistently advocated for by the personhood movement, creates a legal quagmire with potentially terrifying ramifications.
Criminalizing abortion opens the door for people to be charged with murder or manslaughter for miscarriages over which they have no control. Since Roe, there have been hundreds of instances in which a woman's pregnancy has been a decisive factor in attempted and actual deprivations of her physical liberty.
Court cases of past years offer a glimpse of how vulnerable pregnant people are to legal action.
Jennifer Jorgensen of New York was convicted of manslaughter for what prosecutors claimed was reckless behavior after she was involved in a car crash in 2008. Jorgensen, who was eight months pregnant at the time, had to get an emergency cesarean section, but her baby died six days later. She reportedly hadn't been wearing a seatbelt, but prosecutors also alleged that she was high on drugs and alcohol at the time, and that this behavior led to the death not only of two people, Robert and Mary Kelly, but also her baby. Jorgensen was cleared on all counts, except the manslaughter charge arising from the death of her child.
The manslaughter conviction was later overturned, but only because a judge ruled that state legislators didn't intend to hold pregnant women "criminally responsible for conduct with respect to themselves and their unborn fetuses unless such conduct is done intentionally."
In 2021, Brittney Poolaw was sentenced to four years in prison for first-degree manslaughter following a miscarriage, after she admitted to hospital staff that she had used illegal drugs while pregnant.
Prosecutors couldn't prove that substance abuse caused Poolaw's miscarriage. A medical examiner testified that a number of conditions, including congenital abnormalities, might have triggered it. Her attorney has since filed a notice of intent to appeal – a significant risk, since by appealing her conviction, she risks being reconvicted, and possibly receiving the maximum life sentence for manslaughter.
"Fetal homicide laws" meanwhile, which exist in roughly three dozen states, originated as a means of punishing those who harm pregnant women. They have swiftly evolved however into instruments to prosecute women. And as these laws become more entrenched, precedent builds upon precedent: Allowing for the possibility of fetal homicide broadens the potential to legally punish pregnant women for any harm that comes to their fetus.
When feticide laws are used against mothers, the prosecutions often involve alleged drug use, but they have the potential to be used in a wide range of scenarios when prosecutors believe that a fetus might have been endangered.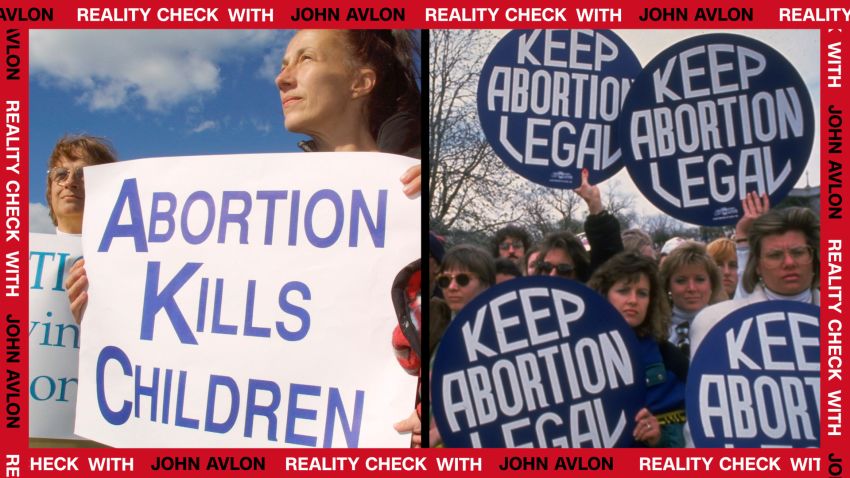 These women say they performed thousands of abortions in Chicago before it was legal
In 2008, a man in Indiana shot Katherin Shuffield, a bank teller pregnant with twins, during a robbery. Shuffield survived, but her twins did not, and the man was charged with two counts of feticide. He was convicted and sentenced to 53 years in prison.
Indiana's feticide law was later applied to a 2010 case involving a woman named Bei Bei Shuai who tried to kill herself while she was eight months pregnant. She lived, but her baby was born and then died a few days later. Shuai was charged with murder and attempted feticide. The charges against her were dropped as part of a plea deal.
In 2013, the law was invoked again: Purvi Patel of Indiana went to the emergency room for heavy bleeding, and eventually said that she had had a miscarriage. Patel, who came from a conservative family, panicked that her relatives would discover she'd been pregnant and put the stillborn fetus in a dumpster.
Prosecutors accused Patel of trying to terminate her pregnancy using abortion-inducing drugs, even though a toxicology report failed to find evidence of any such substances in her system.
Patel was charged with neglect of a dependent and feticide and was sentenced to 20 years in prison. By the time her conviction was overturned in 2016, her life was in ruins.
When abortion is criminalized and fetuses effectively are given the same rights as people, people who are already more vulnerable to losing their pregnancies will also be more vulnerable to feticide laws. Even if they aren't prosecuted, the mere existence of these laws in many cases deters pregnant individuals from seeking medical help and even prenatal care. That, of course, further endangers their pregnancies.
"The chaos and the confusion of all this is by design," says Brigitte Amiri, deputy director of the reproductive freedom project at the American Civil Liberties Union.
"When people are confused and scared, it makes it less likely that they will seek access to abortion and it increases the stigma related to abortion. And all of this falls most heavily on people who are in the most marginalized communities."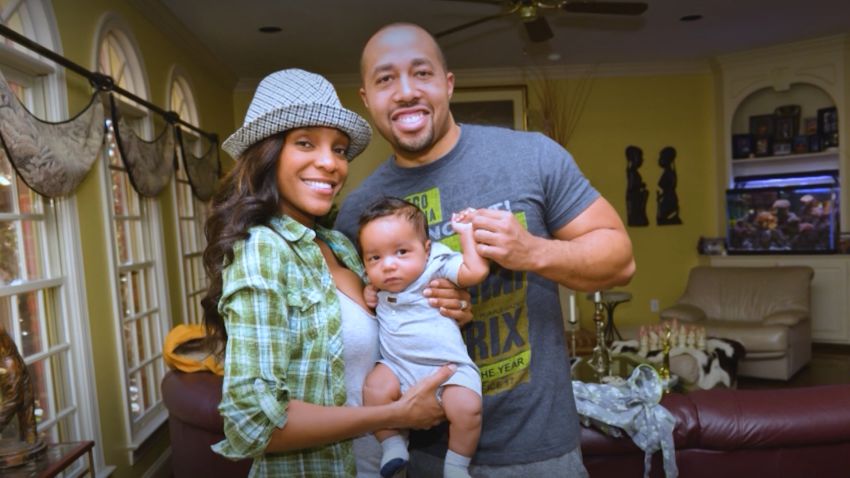 This father lost his wife during childbirth. Now he's taking action
It is estimated that as many as one in four pregnancies end in miscarriage, and the cause is often unknown. Any woman can miscarry, but those at particular risk include anorexic women, particularly heavy women and older women – all of whom may need more medical support.
Black women are also more likely to lose pregnancies and, cruelly, so are women who've miscarried before.
To complicate matters further, self-induced abortions and spontaneous miscarriages can present with identical symptoms, often making it impossible to distinguish between them. When doctors do suspect the unlawful termination of a pregnancy and raise the alarm, the standard of proof is far from error free.
In 2010, 22-year-old Christine Taylor of Iowa went to the emergency room after falling down the stairs. Accounts vary of what Taylor said during her checkup, but medical professionals who suspected her actions were an effort to harm her unborn baby called the police. She was arrested for attempted feticide, even though the charge only applies in the third trimester in Iowa, and Taylor was in her second. She spent two nights in jail before prosecutors decided not to formally charge her.
Incidents like this raise a host of questions about how authorities might use, or misuse, fetal personhood laws. What might happen to pregnant women who are pushed down the stairs by an abusive partner? Whom might authorities try to protect, in such a case? What about women who fall after becoming unsteady because they have low blood sugar, or because they are tired?
Many miscarriages occur before people even know they're pregnant, allowing the possibility for all manner of unwitting behaviors to be interpreted as child endangerment. And even pregnant people who take the utmost care can run afoul of the law – one woman who took legal drugs prescribed by her doctor says she was accused of being on meth when she gave birth to her newborn and was threatened with intervention by child protection services.
Those who choose to end a pregnancy should not be criminalized, whatever the circumstances. When a pregnancy ends, giving a fetus personhood rights – which invariably come at the expense of the person who carries it – is not justice.
Likewise, a woman who miscarries, enduring what is often the heartbreaking end to a pregnancy, should not find herself at the mercy of a cruel and erratic system that weaponizes her loss against her.