Real Madrid has confirmed the signing of Aurélien Tchouaméni, one of the most sought-after talents in world football, from AS Monaco on a six-year deal.
Both clubs said in statements that Tchouaméni will be officially unveiled as a Real player on June 14 following the completion of his medical.
Who is Tchouaméni?
Despite being at the top of the shopping list of most of Europe's biggest clubs this summer, Tchouaméni isn't letting that distract him as he strives for self-improvement.
As a boy, the 22-year-old says he was instilled with a hunger for greatness – a work ethic that still rings true today.
"When I was young, my parents told me you can do anything you want, but at the end, you have to be the best," he tells CNN Sport in an exclusive interview at the end of May.
"If you want to work in a company, you have to be the director of this company; if you want to be a chef, you have to work in the best restaurants.
"This mentality allows me to be the person who I am today."
For weeks, speculation had been circulating about where Tchouaméni, who has just completed his second season with AS Monaco in France, will be playing next season.
This year's Champions League finalists Real Madrid and Liverpool were reportedly the favorites, while French champion Paris Saint-Germain was also rumored to have shown interest in signing the talented, box-to-box midfielder.
In the end, Real came out on top in this hotly-contested transfer race.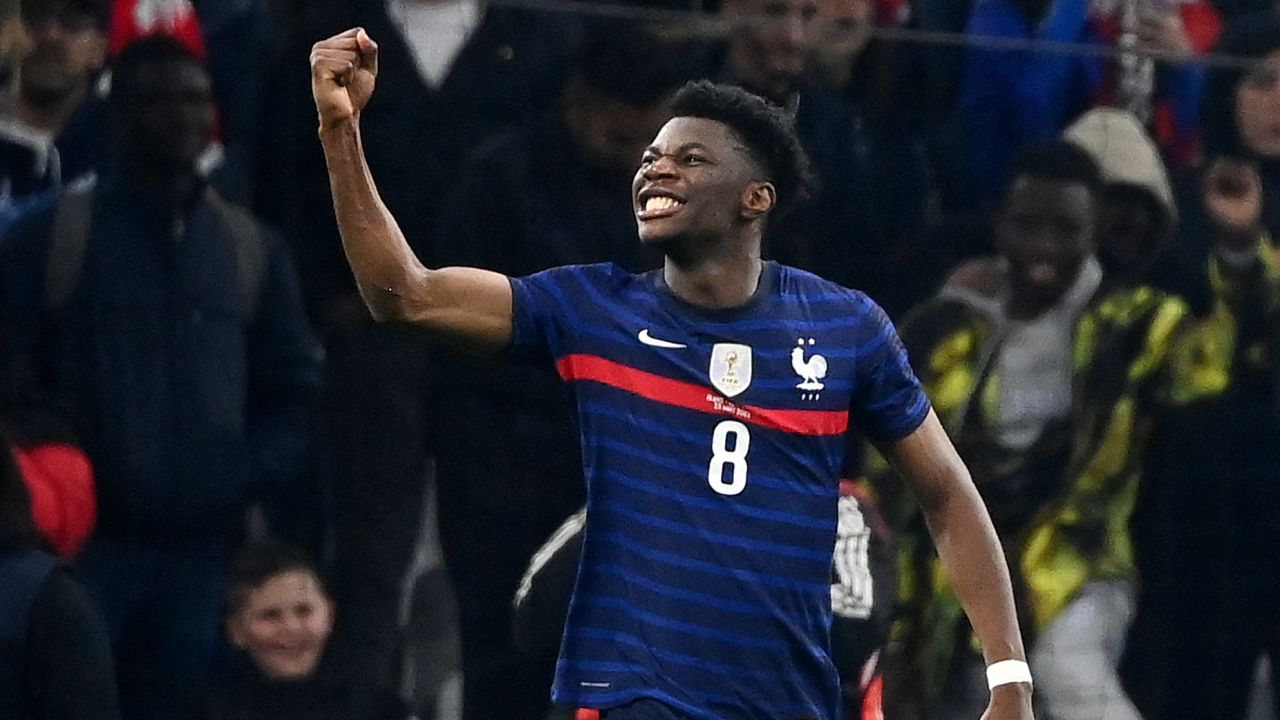 "It's good to be in this situation because it means that I'm in a good position," says Tchouaméni of the transfer tug of war.
"I worked a lot to be in this position to have the best clubs who want me. But at the end, it's just social media, social networks. The most important for me is to be good at training, to be good at the next game, and then we will see."
The impact of racism
As he continues to make an impact on the pitch, Tchouaméni also wants to inspire change away from it.
That partly stems from an incident in the Czech Republic last year when he said he was racially abused by Sparta Prague fans in the stadium and later revealed he had received death threats after the game.
But he says that was by no means his first experience of racism.
"In the comments on Instagram or something like that, my first idea was to avoid it – I was very young and it was difficult for me to (ignore) it," says Tchouaméni.
"With my experience in Prague during the game, it was a different situation because I was more mature. And I just wanted to do something because it's not normal in the end."
READ: 'Threat Matrix' study reveals football and basketball players 'suffer horrific online abuse'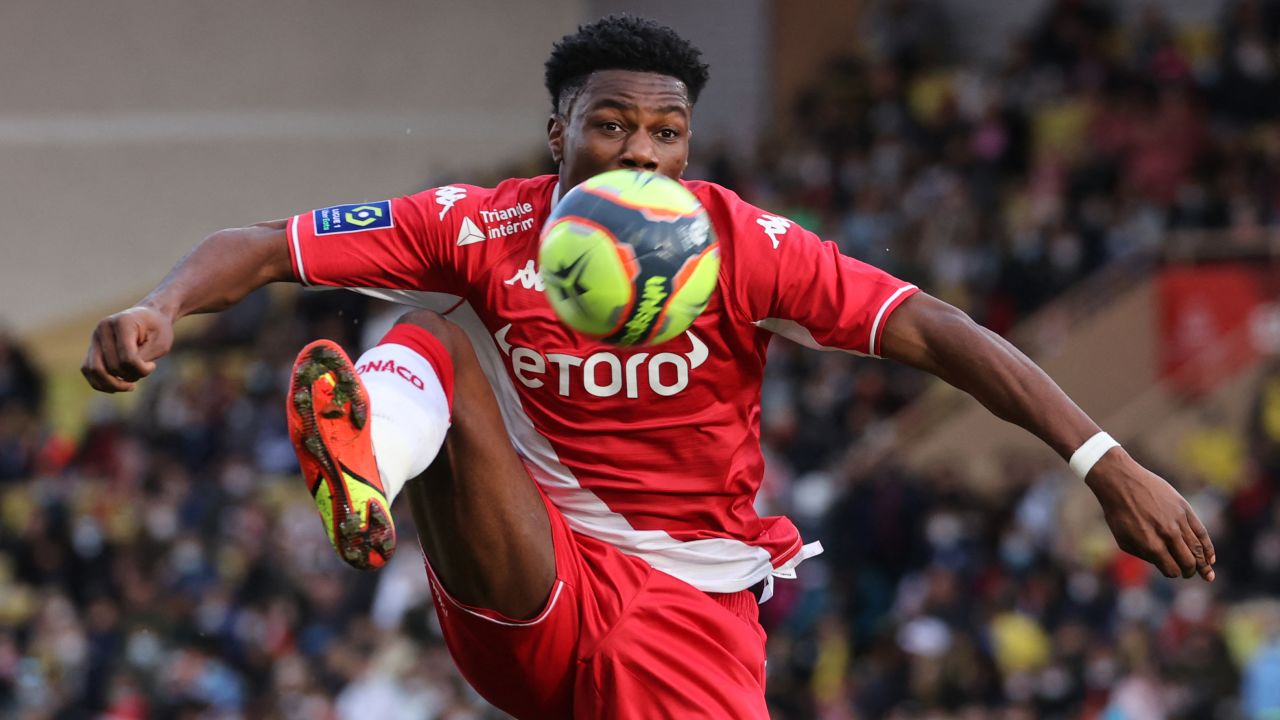 In light of his experience in Prague, Tchouaméni says he asked to meet with European football governing body UEFA to discuss approaches to tackling racism, although he is yet to receive a response.
"We have to find a solution," he says.
"I speak about the world of football: How can we do to avoid this problem? That's why I asked some questions to UEFA to ask if it was possible, for example, to have like a brainstorming – to think about what we can do to have a better world.
"As athletes, we have more impact when we say something. I see more athletes who have decided to say what they have to say … It's not easy because it's very difficult to say in 10 days racism will be over, but it's better."
When contacted by CNN about the incident, UEFA said it was "aware of the unacceptable incidents that occurred in the match in question."
"UEFA's view is that the three-step procedure is a suitable and appropriate tool in these regrettable situations and that it was implemented correctly in this case. It does provide for matches to be stopped at first instance, then suspended and finally even abandoned if racist incidents continue.
"The UEFA Control Ethics and Disciplinary Body fully considered the case within the context of the Disciplinary Regulations and a reasoned decision sanctioning the club involved was published on UEFA's website."
The France international's social activism has also led to a meeting with former NFL quarterback Colin Kaepernick, who protested racial injustice by kneeling during the national anthem while playing for the San Francisco 49ers.
Aurélien Tchouaméni lifts the lid on his future: 'It's a good situation to be in [...] But at the end it's just social media'
"It was a great experience for me," says Tchouaméni.
"I watched a lot of videos about what he did before. And I said to him about my experience with what happened in the Czech Republic. You know, it's not the same situation, but I think what he did is very powerful."
Style on the pitch and pressure
Having started his professional career in France at Bordeaux, Tchouaméni moved to Monaco in 2020 and established himself as arguably the club's most valued player.
"I try to be the link between defensive and offensive players – recover balls, play forward every time, and also try to score some goals to help team," he says.
His domestic performances earned Tchouaméni his first international call-up with France last year, and he has gone on to play eight times for Les Bleus, scoring his first goal in March against Ivory Coast.
In that time, he has tried to draw as much knowledge as possible from experienced players like Karim Benzema and Paul Pogba.
"I ask some questions to Paul, to Karim to try to be better, to grows as a player," he says.
"You have some pressure when you come in the national team for the first time. But I was calm and I have a lot of serenity. At the end, it's just football and I just have to do my thing."