Britain's Queen Elizabeth II made a surprise appearance on the balcony of Buckingham Palace on Sunday, as part of the final day of celebrations to mark her historic 70-year reign.
The Queen had skipped events on Friday and Saturday – a thanksgiving service at St Paul's Cathedral and an afternoon at Epsom racecourse – after experiencing "discomfort" during the opening day parade on Thursday.
The Queen was flanked by three generations of her family – Prince Charles and his wife, Camilla, the Duchess of Cornwall, as well as Prince William and Catherine, the Duchess of Cambridge, and their three children – to the delight of thousands who had gathered along the Mall for the once-in-a-lifetime jubilee event.
The crowd roared as the 96-year-old monarch – dressed in a vibrant green and clutching her cane – emerged with a broad smile and surveyed the patriotic sea of Union Jack flag-waving well-wishers before her.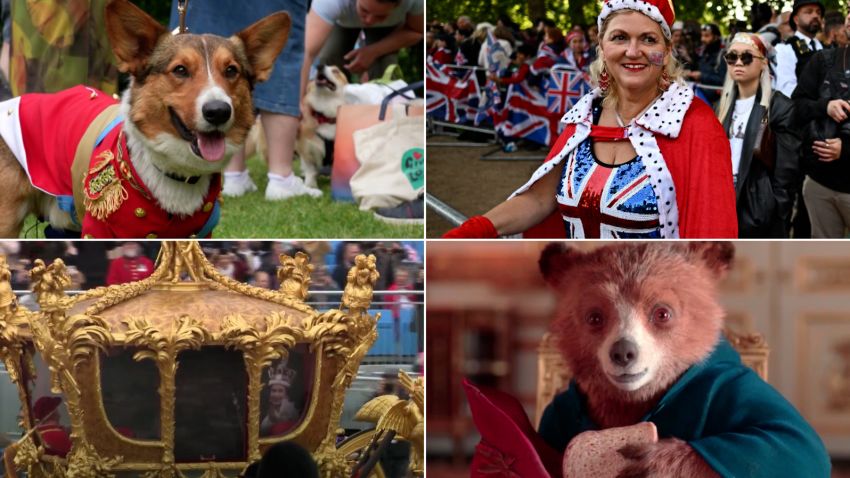 Corgis, cannons and Paddington Bear: See how the UK celebrated the Queen's Jubilee
In a message released by Buckingham Palace on Saturday evening, the Queen said she had been "humbled and deeply touched" by all the people who had come together both at events in London and elsewhere in the United Kingdom to mark her milestone.
"When it comes to how to mark seventy years as your Queen, there is no guidebook to follow. It really is a first. But I have been humbled and deeply touched that so many people have taken to the streets to celebrate my Platinum Jubilee," the message began.
"While I may not have attended every event in person, my heart has been with you all; and I remain committed to serving you to the best of my ability, supported by my family," she continued.
The monarch said she had been "inspired by the kindness, joy and kinship" seen during the jubilee weekend and hoped "this renewed sense of togetherness will be felt for many years to come."
She concluded her message, saying: "I thank you most sincerely for your good wishes and for the part you have all played in these happy celebrations."