Editor's Note: David A. Andelman, a contributor to CNN, twice winner of the Deadline Club Award, is a chevalier of the French Legion of Honor, author of "A Red Line in the Sand: Diplomacy, Strategy, and the History of Wars That Might Still Happen" and blogs at Andelman Unleashed. He formerly was a correspondent for The New York Times and CBS News in Europe and Asia. The views expressed in this commentary are his own. Read more opinion at CNN.
"A billion here, a billion there, pretty soon you're talking real money" is one of those phrases from the height of the Cold War in the 1960s that has become embedded in the American political vernacular.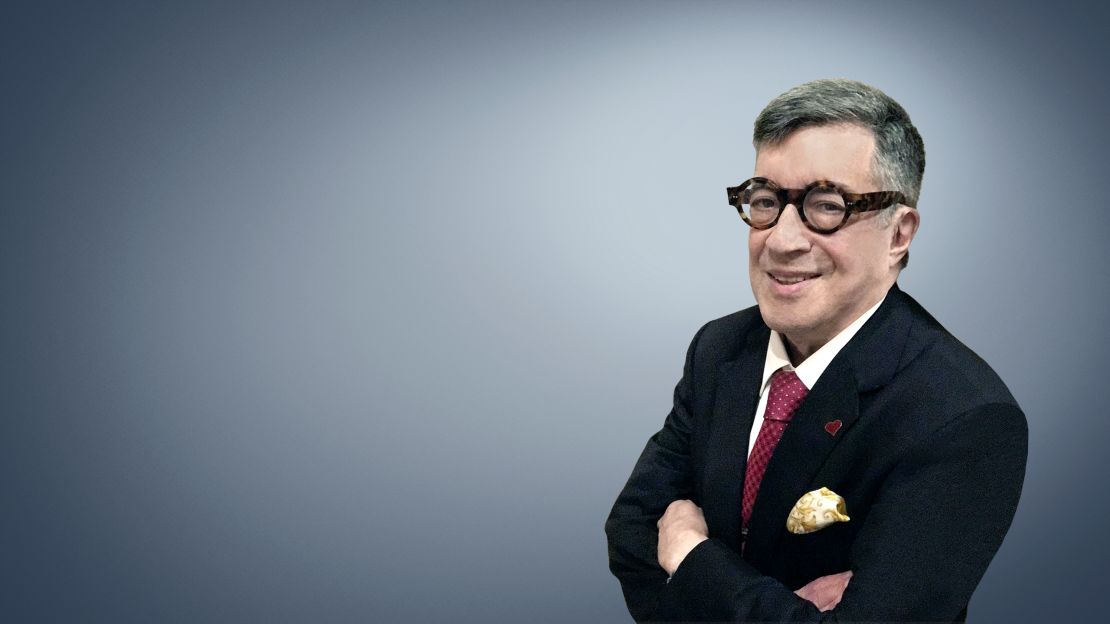 So when President Joe Biden in Washington, DC, and Defense Secretary Lloyd Austin and Joint Chiefs chairman Mark Milley at NATO headquarters in Brussels simultaneously announced on Wednesday another $1 billion in military aid to Ukraine, it would be entirely appropriate to ponder whether the needs and desires of Ukraine and its President Volodymyr Zelensky may be approaching the point of outstripping the West's ability – or especially its will – to satisfy them.
The announcement could not have come at a more auspicious moment – on the eve of the arrival in Kyiv by special train Thursday morning of the leaders of Europe's three anchor nations. French President Emmanuel Macron, German Chancellor Olaf Scholz and Italian Prime Minister Mario Draghi were paying their first visit to the capital since the war began, joining Romanian President Klaus lohannis, arriving separately.
Relaxed, Scholz in jeans, which he later swapped for a suit, gathering in a private railway carriage described by French newspaper "Le Monde" as "very Orient Express," collectively, they may very well be holding Ukraine's future within their grasp.
Shortly after arrival, Zelensky took the leaders for a walking tour through the Kyiv suburb of Irpin – Macron particularly clearly transfixed by the levels of indiscriminate destruction by Russian forces. The French President, visibly moved, added, "It's a heroic city…marked by the stigma of barbarism."
At a press conference following the leaders' meetings with Zelensky, Macron said, "you can count on us," as EU leaders affirmed their support of Ukraine's designation as a candidate for membership in the bloc.
The visit comes hours before the European Commission is set on Friday to give its opinion on whether Ukraine, and possibly Moldova as well, should be considered candidate states for membership to the European Union – to be ratified at a summit next week of all EU leaders. An action that is still very much up in the air.
Meanwhile, the rhetoric from Kyiv is starting to sound like bordering on desperation. Before the arrival of the West European leaders, Zelensky's top military adviser Oleksiy Arestovych told the German tabloid Bild that he was worried they'd be bringing with them demands for surrender.
Already, we've been seeing some hints of this conundrum around the will to persist, in statements from Macron and his entourage. A senior Macron aide spent considerable effort this week on a WhatsApp chat for journalists that I was part of, asserting the French president's statements made in Romania that "the Ukrainian president will have to negotiate with Russia, and we will [also] be around this table" was taken out of context. The aide insisted that Macron qualified that statement, adding "after Ukraine has won militarily."
Still, the French leader has been pretty insistent on not wanting to "humiliate" Putin – leading to the headline in "Le Monde" labeling Macron "this unloved ally of Ukrainians."
My question is when voters in Europe and America, faced with soaring energy costs and broader inflation driven by sanctions against Russia, might lose their appetite for a war that seems to have no end, with needs that are only expanding as both sides head for a protracted stalemate. Indeed, Zelensky has said for some time that Ukraine will not give up territory in exchange for an end to hostilities.
The fear of a war without end and the costs for the West are particularly acute in France, where Macron is facing a tough nationwide election on Sunday for control of the French parliament. Putin, of course, doesn't have to face elections or worry about public opinion.
The problem is that, especially and most immediately for Europeans, the costs of this war may in the not-too-distant future begin outstripping the will – and hence the ability – of Europe and America to satisfy them.
Now there's talk that some big German military equipment – from large self-propelled howitzers to multiple launch rocket systems and air defense shields – might not ship until the fall. The "Bild" interview with Zelensky's aide carried a large bold headline: "We need these weapons from Germany NOW."
Other countries, too, have been slow to react – part of the message from Austin and Milley to 50 NATO partners and other like-minded nations in Brussels yesterday who've urged each to act and act quickly.
But with the latest billion-dollar tranche bringing to $5.6 billion the US has committed to the war, the message from Ukraine seems to be becoming less and less one of gratitude than of warning.
Ukraine's Deputy Minister of Defense Hanna Maliar said recently that only 10% of the arms her country needs have been delivered. And Zelensky has said that Ukraine's army is outgunned 10-1 by Russian artillery.
If Europe begins to pull back, that could leave the US as Ukraine's only real resource. So, when will American patience run out as economic costs continue to rise in tandem with oil prices? Russia is not the only place where the sanctions screws are tightening. The impact of the sanctions is being felt across Europe. At the same time, the war in Ukraine is slipping ever so slightly off the radar screens, especially in the US. For the first time since the start of the war, Ukraine is no longer among the top five most-searched topics there.
Get our free weekly newsletter
Sign up for CNN Opinion's new newsletter.
Which is what makes several landmark meetings coming up this month especially critical. On June 23 and 24 the European Council will meet in Brussels for a summit to evaluate Ukraine's plea for formal "candidate status," a critical first step toward full membership in the European Union. With unanimity required of all 27 heads of state and government, there are still some skeptical holdouts for recognition – notably Denmark and Portugal.
The week after is the NATO summit in Madrid where Austin and Milley have said they are expecting a big commitment of resources to Ukraine from all member states. Pressure for far more than a gesture will be especially high in the wake of the total support thrown to Putin by China's Xi Jinping on Thursday, vowing to back unequivocally Russia's "sovereignty and security." Expecting, no doubt, at least a dollop of reciprocity from Putin at some point should that be useful or necessary for Xi.
Though all four EU leaders joined with Zelensky on Thursday in affirming a united stance against Putin, the Ukrainian president has all too often of late sounded worried, even desperate. The leaders of France, Germany, Italy and Romania suggested they still had every intention of living up to Russia's challenge. But the West as a whole must outlast Russia's capacity and commitment to mayhem and total victory.