Editor's Note: Cristian Gherasim is an analyst, consultant and journalist focusing on Eastern and Central European affairs. Follow him on Twitter @Crstn_Gherasim. The views expressed in this commentary are his own. View more opinion at CNN.
A few days into Ukraine's war, neighboring Romania quickly found itself as one of the main escape routes for those fleeing for their lives. I was on Romania's northern border, witnessing for the first time in my life the fallout of war, as tens of thousands of refugees crossed into my home country.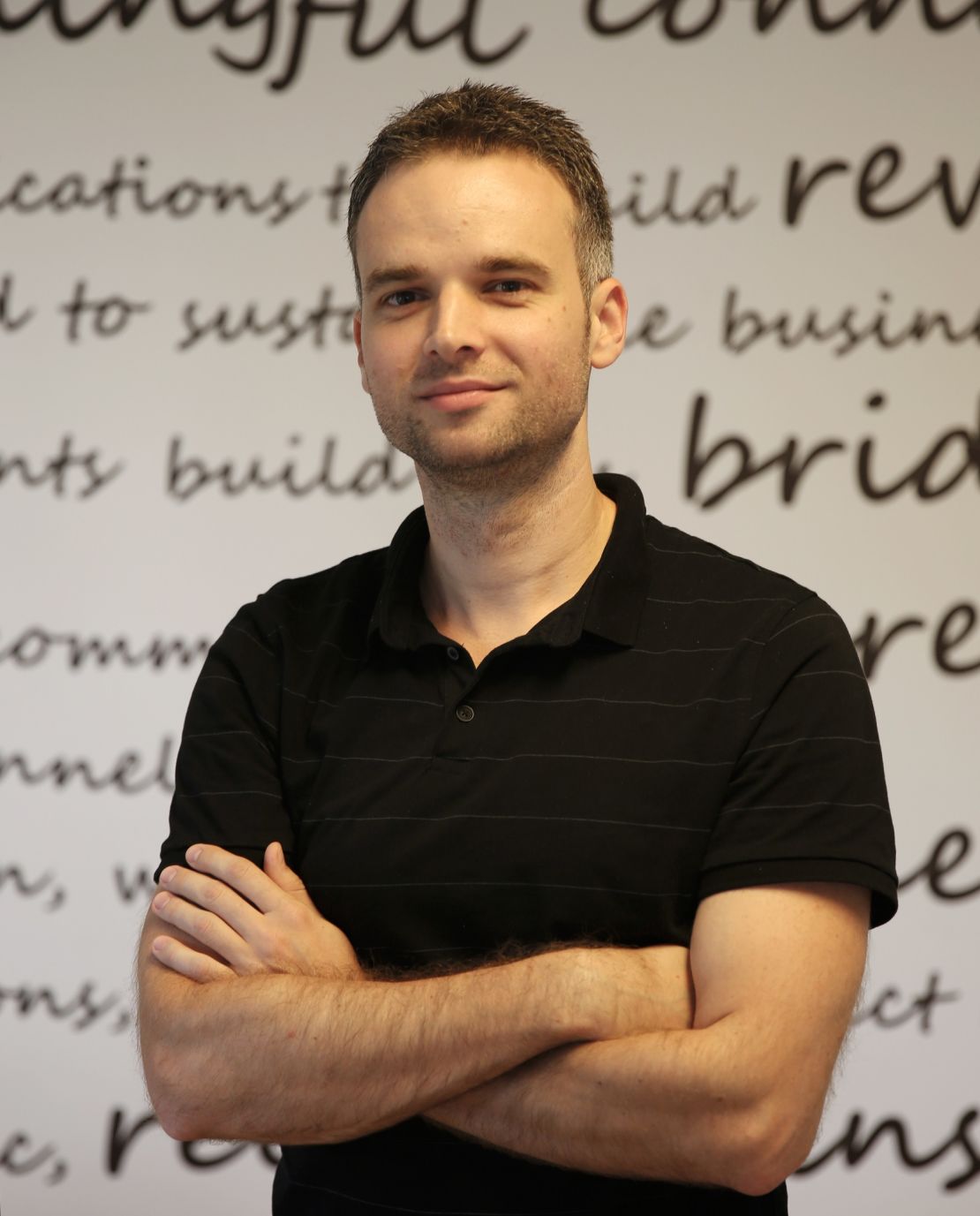 The bitterly cold weather was offset by the warm welcome refugees received, a short respite from the reality they were escaping. Those crossing the border were met by volunteers offering everything from a warm meal, blankets, hot drinks and medicine, to hygiene products, clothing and free transport to major cities in Romania. Some arrived late at night, soaking wet, and had to wait many long hours, most of the time well into the next day, to enter Romania. The freezing temperatures and daily snowfall made the long queues even harder to bear.
I saw women and children dropped off by husbands, fathers and partners, as able men were barred from leaving Ukraine, allowed only to accompany loved ones to the border and then return to fight. Couples reached for each other through the chain-linked border fence, in scenes that were at times surreal and cinematic.
For Eastern Europe, the Ukrainian tragedy strikes a deep chord – not only because of its proximity but because stories of Soviet occupation are still entrenched in the public mindset. In places like Romania, Bulgaria, Poland, Slovakia, and the Baltics, those memories intertwine with the momentous change of becoming European Union member states.
Now, as the war forces the EU to reconsider its defense strategy in the biggest shake-up since the Cold War, Eastern Europe has proven more determined than ever not to let Russia get away with its aggression.
These former communist countries, now European Union member states, know all too well what their warmongering eastern neighbor is capable of. When Ukraine came under attack, these former Eastern Bloc members feared they could be next. They responded quickly, helping the millions of Ukrainians fleeing war and sending weapons to assist Kyiv in its fight. Such a unity in response could very well help rejuvenate the European Union.
That said, for a region that has sought to align itself with the West, that process has not been an easy one.
Now, Ukraine is looking westward quite eagerly. On the eve of Russia's invasion, President Volodymyr Zelensky sought both EU and NATO membership. Those aspirations are being taken seriously—and have received a significant boost. Today, the European Union leaders agreed to grant Ukraine, along with Moldova, candidate status to join the EU.
"We want to support Ukraine in its European journey," European Commission President Ursula von der Leyen had said earlier this month, appearing alongside Zelensky in Kyiv.
As Ukraine pursues its hopes of joining the Western club, important lessons can be learned from the struggles of other former Soviet and Soviet-dominated countries that followed the same path.
In governance and wealth, an east-west divide lingers in the EU
It's been over 15 years since Bulgaria and Romania, Eastern Europe's newest EU member states, joined the bloc. The excitement of shrugging off their communist past ushered in a time of hopefulness and change. Yet, the reality remains complex.
Romania and Bulgaria witnessed a slow-but-steady rise in the standard of living. The same has been true in much of Eastern and Central Europe, where countries such as Poland, Slovakia, the Czech Republic or the Baltic states have grown their economies significantly.
But Romania and Bulgaria have lagged in effecting broader reforms. A culture of clientelist politics and fraud has marred the overall picture. For both countries, much-needed overhauls of the judicial systems still have yet to be accomplished. This reality is likely to make future EU enlargement a much stricter affair.
Within the EU, an east-west divide lingers. Bulgaria continues to be EU's poorest member, followed by Romania, both light years away from their significantly richer Western counterparts.
Painfully, Bulgaria and Romania have the EU's worst health care systems and the lowest life expectancy rates of all member states. Romania ($699 per inhabitant) and Bulgaria ($662) spend significantly less on their medical systems than all other EU countries, according to 2019 EU statistics. (By comparison, top performers such as Luxembourg, Sweden and Denmark, spend more than $5200 on health per citizen each year.)
Unity and liberalism in the face of war
But despite its economic woes, Eastern Europe has behaved admirably in handling the Ukrainian crisis. Calls to help Ukraine have echoed around the world, but in this region, action has been swift.
Ukraine's neighbors have led the way in welcoming refugees and offering assistance. According to the Kiel Institute for the World Economy, Eastern European nations top the list of countries committing aid to Ukraine, as a share of their own gross domestic product The small Baltic nation of Estonia has offered the most to Ukraine by GDP share; Latvia ranks second. Both dwarfed Germany by more than tenfold.
The nations of Eastern Europe are also among those pushing for a firm line on Russia. A debate has emerged in Western circles as to how this war – and Russian President Vladimir Putin – should be approached. On one side, some say the West will have to live with Russia long term, the war will end faster if Putin is offered an off-ramp, and it's best not to "humiliate" Russia in a way that could sow future conflict, as French President Emmanuel Macron argued. Others, including US Defense Secretary Lloyd Austin and UK Prime Minister Boris Johnson, have said Russia should be thoroughly defeated. Estonian Prime Minister Kaja Kallas, especially, has emerged as a strong voice in the latter camp.
Eastern European countries have also been sending critical weapons (including howitzers) to help Kyiv's forces. These shipments come as Ukraine implores its friends for more help, as calls to send more and heavier weapons grow louder, and as Germany's government in particular faces internal criticism for not doing more.
It is this very push that is slowly changing the face of the European Union. Eastern Europe is at its vanguard. In short, it has proven to be a moral leader in this crisis.
Hurdles ahead
But it's not all rainbows and sunshine.
The eastern wing of the EU has its own differences to mend, Hungary being the top example. The populist government in Budapest, led by Prime Minister Viktor Orbán, has been pushing for chummy relations with Putin.
Fortunately, Hungary remains an outlier, but its potential to disrupt EU affairs is significant. As Timothy Garton Ash, professor of European studies at Oxford University, explained to the Financial Times: "Because of how the EU works, even if Hungary is a small member state, Russia and China have a prospect of almost having a seat at the decision-making table in Brussels."
Hungary's ability to hold the EU captive was last seen when the 27-nation bloc tried to cut Russian oil purchases. Only after weeks of negotiations did the EU manage to enact sanctions, while exempting Hungary from the embargo.
Moldova a case in point
What challenges might lie ahead for Ukraine, as it hopes to join the Western club?
As a useful case in point, we can look to tiny Moldova, which has similar ambitions. The former Soviet republic, sandwiched between Ukraine and the EU, has recently been making headlines over the risk of getting caught in Russia's crosshairs. Moldova applied to join the EU along with Ukraine in the wake of Russia's latest aggression. But corruption and an unreformed judicial system are very much dashing Moldova's hope.
The European Commission has been sounding the alarm over the country's rampant corruption for quite some time. In addition to the overhaul of its governance, Moldova needs a drastic break with the oligarchic system, wherein rich and powerful people like Vladimir Plahotniuc, Anatolie Stati, Ilan Shor have made names for themselves.
The good news is that if Moldova and other aspiring nations manage to curb corruption and enact reforms, joining the EU will provide them with much-needed resources to further develop. For example, Romania and Bulgaria managed to absorb tens of billions of euros from Brussels – money used to build new infrastructure and expand their economies.
EU membership has helped Eastern European countries stay on track. For future members, that looms as an added benefit. This is particularly significant for my home country of Romania, where European Commission supervision has helped keep up a functioning rule-of-law system.
Can Ukraine ever be part of the group?
The spotlight is on Eastern Europe now and is expected to remain so for a while.
The attention plays in Moldova's and Ukraine's favor. Besides their strategic importance, the EU needs their softer assets: It needs the heroism Ukrainians have shown as much as it needs Moldova's compassion in receiving the largest number of war refugees of any country in relation to its population size.
That said, it's unlikely Ukraine could join the EU as things stand currently. As France's Macron put it, it would likely take decades for Ukraine's EU bid to be approved. (Rather, Macron suggested, a "parallel European community" should be considered, presumably with less-strict membership criteria.) Unfortunately, Macron is right: Ukraine is a ways off from reaching EU levels of good governance.
But this crisis has indeed shifted the EU's center of gravity to the east, and for good reasons.
The region is coming of age politically. Thirty years after the fall of communism and 18 years after post-Soviet states began joining the EU, Eastern Europe now understands how to navigate the EU's complex institutions. Eastern Europeans hold an almost tragic sense of history, which gives them a better understanding of what could come next, as a war unfolds next door. Its economies are growing, and its leaders have a desire to stand up to aggressors and bullies like Russia and China. The Baltics, in particular, can boast strong stances against Putin and integration with NATO.
Over the past months, Eastern European politicians have strengthened ties with Taiwan and called for tougher sanctions against Russia, all the while showing ever greater attachment to the transatlantic relationship.
Whether the rest of the EU can learn from all of this remains to be seen. What is certain, though, is that a stronger Eastern Europe is better for the EU and the entire free world.
This article has been updated to reflect the news that European Union leaders granted Ukraine candidate status.