Editor's Note: Patrick McEnroe is a tennis commentator for ESPN. He is a former professional tennis player and captain of the US Davis Cup team. The views expressed in this commentary are his own. View more opinion on CNN.
When I first heard back in February that the All England Lawn Tennis Club (AELTC) was considering banning Russian and Belarusian players from Wimbledon following Russia's invasion of Ukraine, I was surprised. After all, most other major leagues have allowed individual Russian athletes to continue to work in their respective sports – whether it's the NHL in the US and Canada, European football leagues or the World Tennis Tour.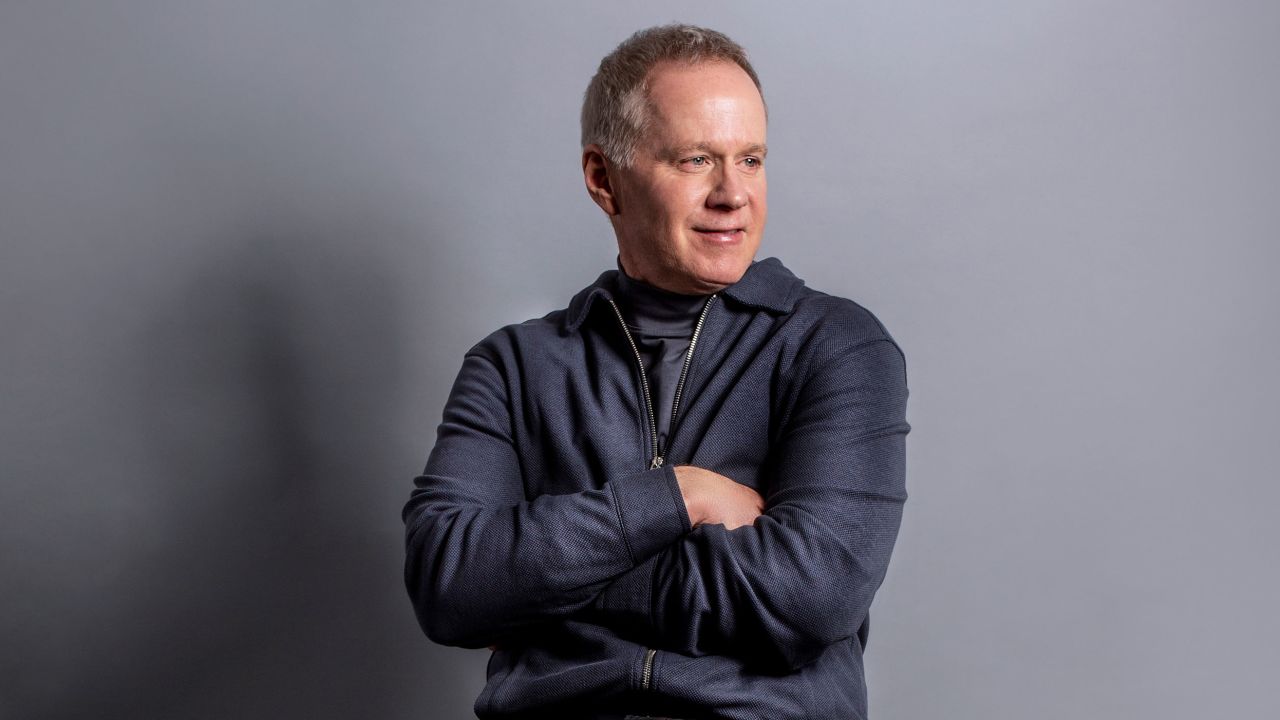 I have gone back and forth on whether the AELTC made the right decision. But after plenty of conversations with people at both ends of this political – because it is political – argument, I have reached a conclusion. The club made the wrong call.
On Monday, the oldest and arguably most prestigious tennis tournament in the world kicks off with a ban on Russian and Belarusian players – a move criticized by the men's ATP and women's WTA, which in response are stripping the tournament of its ranking points.
The last time Wimbledon banned players from certain countries was post-Second World War, when it targeted German and Japanese athletes. Now, more than seven decades later, the tournament is again at a crossroads between sport and politics.
While the AELTC's decision in 2022 is well intentioned, it has become increasingly clear that it is not the right one. The club's official statement on the ban, released in April, in part reads: "We share in the universal condemnation of Russia's illegal actions and have carefully considered the situation in the context of our duties to the players, to our community and to the broader UK public as a British sporting institution. We have also taken into account guidance set out by the UK Government specifically in relation to sporting bodies and events."
Let's break this down a bit – firstly, the "universal condemnation." Many of us in the world agree that Russia's actions in Ukraine are illegal – though not everyone, as seen in recent United Nations General Assembly votes calling for an end to the war. It has to be noted that not every single country agreed.
Next, the club mentions its "duties to the players, to our community and to the broader UK public as a British sporting institution." I am intrigued by this portion of the statement on numerous levels. How are Wimbledon's duties to the players different to other professional tennis tournaments around the world? Yes, we all know that Wimbledon is unique, it's special – and don't they like to remind us of that point.
No doubt, Wimbledon is extremely prestigious. It is one of the four grand slams that are played every single year – except for during world wars and pandemics. But truthfully, to the players, it's another tournament.
And how about Wimbledon's duties to the community and broader public? All the other professional tennis tournaments that have taken place around the world also have a similar duty, one would think – especially the big events across Europe these past few months. None of these events – including the French Open, another one of the four "majors "in tennis, and the Italian Open in Rome – have had any issues relating to this war or to individual players from Russia and Belarus in particular.
The International Tennis Federation (ITF), the governing body of world tennis, oversees the Olympic tennis competition, as well as organizing annual team competitions by country. It has, like most other major sports, appropriately banned all Russian and Belarusian teams from international competitions.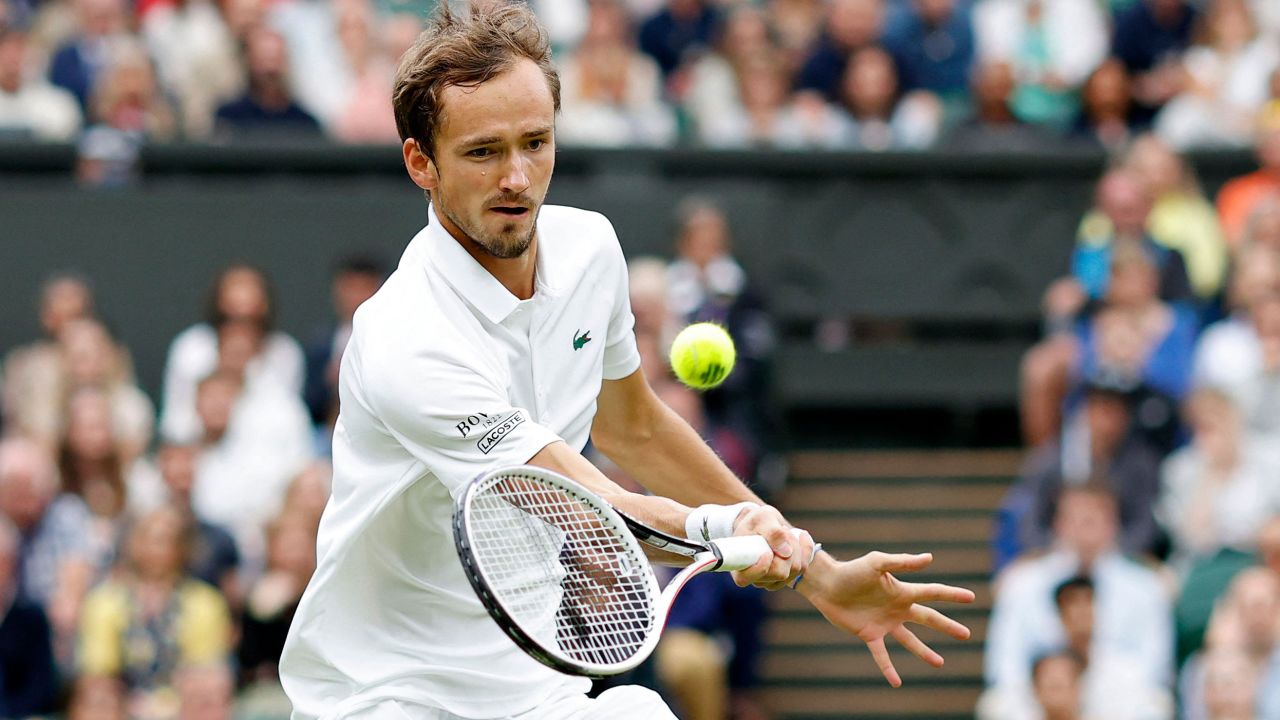 But the AELTC decision penalizes the individual athletes in a way not done by other tournaments. Daniil Medvedev and Andrey Rublev, the top-2 ranked Russian male players, have lost a chance to compete at Wimbledon as top-10 players. In fact, Medvedev currently is the top ranked male player in the world.
And Aryna Sabalenka from Belarus is currently the 6th ranked female player in the world, and reached the Wimbledon semi-final last year.
It's not just the top players, but countless other professionals who have lost their opportunity to play Wimbledon this year – and possibly for years to come. Is that really fair?
It is well known that Russian President Vladimir Putin likes to use success in the sporting world to amplify his political influence and highlight Russian superiority. The All England club's statement addresses this issue, saying that it would "be unacceptable for the Russian regime to derive any benefits from the involvement of Russian or Belarusian players with The Championships." And in this case, the AELTC sees even the possibility of a Russian or Belarusian holding aloft a trophy on Wimbledon's center court as too awful to entertain.
The AELTC emphasizes its own unique profile on the global sporting stage and its special position to "limit Russia's global influence through the strongest means possible." And it is certainly clear that various governments, corporate entities and creative institutions are attempting to find the right balance in doing the same. In this particular instance though, the club tipped the scales in the wrong direction.
In two of the men's grass court events leading up to Wimbledon, Medvedev reached consecutive finals – one in the Netherlands and another tournament in Germany. There were no protests, no disruptions, even with the participation and success of a player like Medvedev.
Get our free weekly newsletter
Sign up for CNN Opinion's new newsletter.
Yes, Wimbledon is bigger, more global and prestigious than those events. But I find it increasingly unlikely, given what we have seen in other sporting events all over the world, that if Wimbledon were to allow Russian and Belarusian players to compete, it would face issues it could not handle.
More often than not, Wimbledon has been ahead of the curve in just about everything it has done to promote the game and its event. This time however, it has served up a double fault.