A version of this story appeared in the July 8 edition of CNN's Royal News, a weekly dispatch bringing you the inside track on Britain's royal family. Sign up here.
Perched on a bench in the garden, a pair of shears and a basket of flowers in hand, the Duchess of Cornwall appears at ease as the forthcoming cover star of a national magazine.
Not only is the duchess gracing the front of a special July 13 issue of Country Life magazine, she's also showcasing her journalistic chops by guest-editing it to mark her 75th birthday and the magazine's 125th anniversary. The issue will, of course, highlight some of her patronages but it will also reflect her love of horses and dogs while revealing her most cherished view and favorite recipe.
Camilla, who celebrates her milestone birthday next Sunday, is the third royal to handle a special souvenir edition of the magazine. Her husband, Prince Charles, has taken on the challenge twice (for his 65th birthday in 2013 and again for his 70th in 2018 – the latter so popular with readers it holds the title of all-time biggest-selling issue). Meanwhile, Princess Anne devised an edition in 2020 to mark her 70th birthday.
Editor Mark Hedges said it was "a great honor" to have Camilla take charge, adding that she is "a passionate countrywoman and we're delighted that she follows her husband in presiding over this commemorative edition."
Keen to pull out all the stops, Camilla enlisted the help of her step-daughter-in-law Catherine to photograph the cover portrait – a role that Kate took very seriously indeed.
Managing and Features Editor Paula Lester said the Duchess of Cambridge "was incredibly professional about the task at hand." She added that Kate "phoned me to discuss our requirements for the cover and subsequently composed a range of beautifully shot images" in the garden of Camilla's country bolt hole, Ray Mill House, in Wiltshire, England.
Hedges added: "We understand this is the first time a formal portrait of the Duchess of Cornwall has been taken by the Duchess of Cambridge for a magazine and we are honoured to have been chosen to be the first to publish this beautiful image. The photographs are superb and we would be delighted to offer the Duchess of Cambridge another commission."
The duchess has a passion for the countryside – it's where she feels most at home, and this garden is a sanctuary that we're seeing for the first time. The spread could be simply dismissed as a run-of-the-mill PR exercise, but instead it quietly signals the increasing confidence Camilla feels in her royal position and her growing sense of duty as she prepares for her Queen Consort role.
To see the next two Queens Consort working together will be heartwarming to royal fans. It's also a big gesture from the both of them and shows a harmony and hidden strength at the heart of a monarchy that has been rocked in recent years.
Only two women in the country understand what it's like to take on a role that is destined to be at the right hand of a future King. It makes sense that they would lean on each other as they support their husbands' growing roles and duties while trying to define themselves at the same time.
Gone are the days when the duchess would silently support her husband from the sidelines, wary of the public's devotion to Charles' first wife, Diana. These days she's a main-stage royal and comfortable with sharing more about her personal passions with the public and revealing what makes her tick.
Case in point: A documentary crew was also on hand to follow the future Queen as she undertook her editorial gig. Also launching on the 13th in the UK, "Camilla's Country Life" brings royal-watchers along as she decides what makes it into her special issue. It also captures what goes on behind the scenes at engagements as well as featuring a conversation with the duchess' sister, Annabel Elliot, as they reminisce about their childhoods.
This shift around Camilla and her framing to the public has been happening for some time now. But it really picked up steam when the Queen earlier this year called for Camilla to be known as Queen Consort when Charles becomes king. Since then, the duchess has featured more prominently alongside her husband as he represents the monarch at ceremonial events like the recent Commonwealth Heads of Government Meeting in Rwanda and Platinum Jubilee celebrations.
The duchess has also been taking on a growing number of solo engagements that coincide with the themes she wants to throw her support behind as a senior royal. We're seeing that in the form of appearances at literacy engagements like the one she went to in Wales on Wednesday (more on that later) and events working to combat violence against women and girls, as we saw in Kigali last month.
Camilla's journey as a royal has not been easy, as we all know. But having faced down public scorn over being the "other woman" and subsequent years of judgment, she has come out stronger. As time has gone by, sentiment toward the duchess has softened and she's become more popular with the public.
Camilla has managed to carve out a role that suits her. We've seen firsthand the way she brings a sense of normality to the royal circus while covering royal tours and appearances. She comes across well with the people she meets, down to earth and able to crack a joke. Now, considered a steady and safe pair of hands at the heart of the firm, she will be more and more visible as a slow transition rumbles along.
CONDOLENCES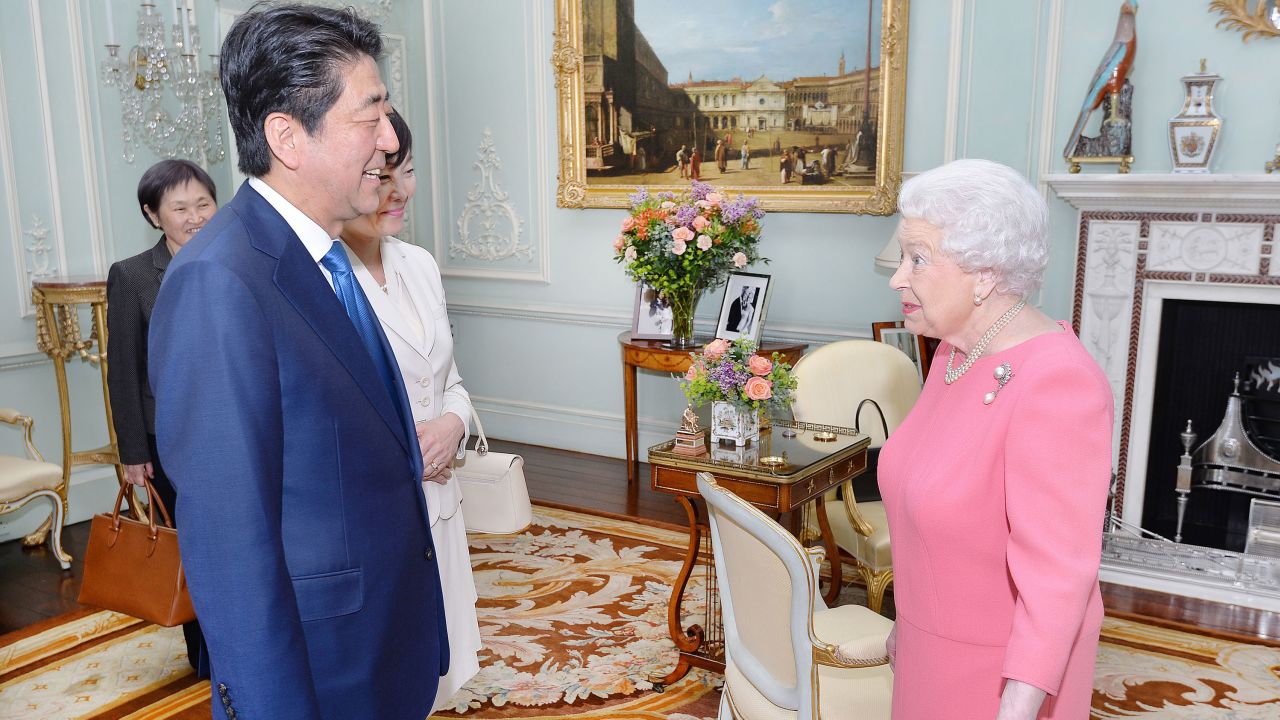 Queen reminisces about meeting Japan's Abe.
Queen Elizabeth II conveyed her condolences to the family of former Japanese Prime Minister Shinzo Abe, hours after he was assassinated in broad daylight by a lone gunman. The politician was shot while giving a campaign speech on a street in central Japan, in an act that has shocked the nation, and the wider world.
"My family and I were deeply saddened to hear the news of the sudden and tragic death of former Prime Minister, Shinzo Abe," the monarch said in a message sent to the Emperor of Japan. "I have fond memories of meeting Mr Abe and his wife during their visit to the United Kingdom in 2016. His love for Japan, and his desire to forge ever-closer bonds with the United Kingdom, were clear."
She added: " I wish to convey my deepest sympathy and condolences to his family and to the people of Japan at this difficult time."
WHAT ELSE IS HAPPENING?
Prince Harry's early court victory in tabloid lawsuit.
Parts of a tabloid article alleging that Prince Harry tried to keep a legal challenge against the British Home Office a secret were "defamatory," a UK High Court judge ruled on Friday. The Duke of Sussex is suing Associated Newspapers Limited (ANL) after one of its publications, the Mail on Sunday, published a story about the duke's separate High Court case regarding security arrangements when he and his family visit the UK. The article, which still appears on the newspaper's website, was published in February with the headline: "Exclusive: How Prince Harry tried to keep his legal fight with the government over police bodyguards a secret… then - just minutes after the story broke - his PR machine tried to put a positive spin on the dispute." The judgment is only the first stage in the case, with the publisher now expected to file a defense. Read the full story here.
Cambridges cheer on 'brilliant' Cameron Norrie.
It's summertime and Wimbledon is back, which means one thing: appearances from tennis-loving royal the Duchess of Cambridge at the All England Club. William and Kate, who is the club's royal patron, visited the west London tennis grounds this week. On Tuesday, the Cambridges joined British fans in hailing local hero Cameron Norrie as "brilliant" after his dramatic quarter-final victory over Belgium's David Goffin. The pair shared a snap of the elated 26-year-old on court with the caption: What a match! Just brilliant @cam_norrie." The pair said in a follow-up post: "What a day of tennis! Fantastic to be back @Wimbledon today and wonderful to see @Cam_Norrie flying the flag in the singles!"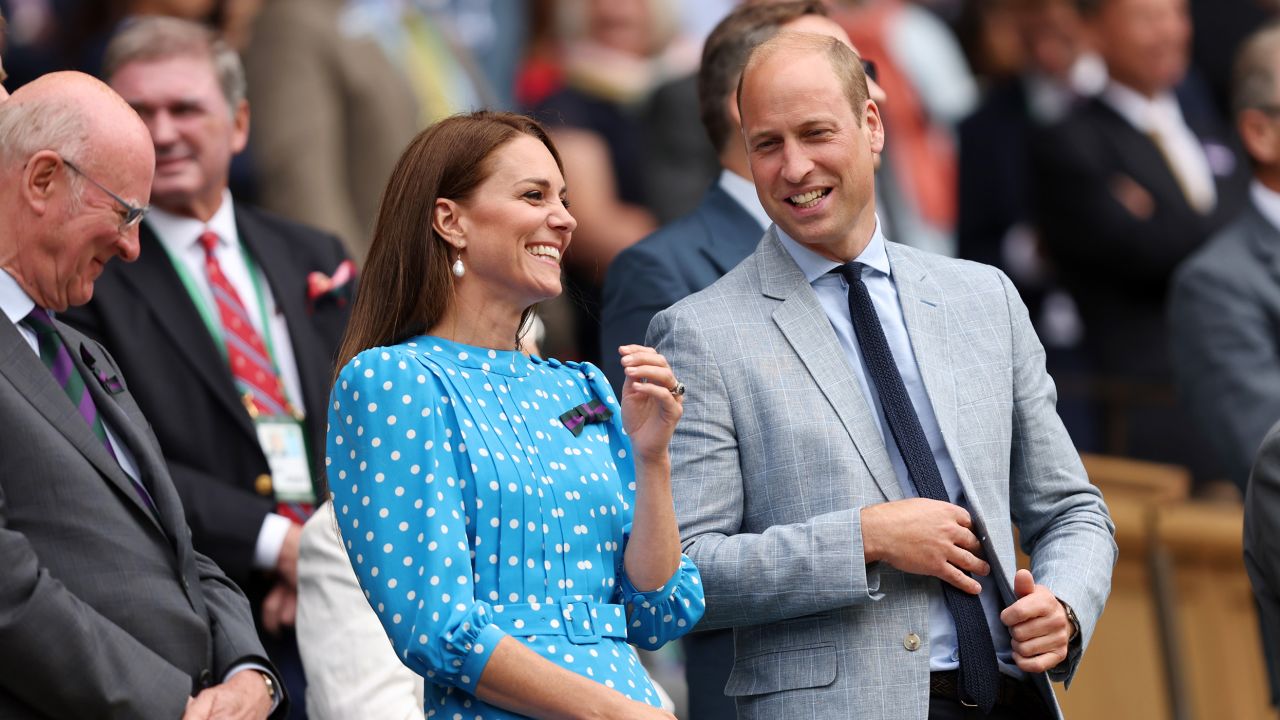 PHOTOS OF THE WEEK
Fresh off the royals' trip to Scotland for Holyrood Week, Prince Charles and Camilla traveled to Wales for their annual visit. Take a look at what they have been up to: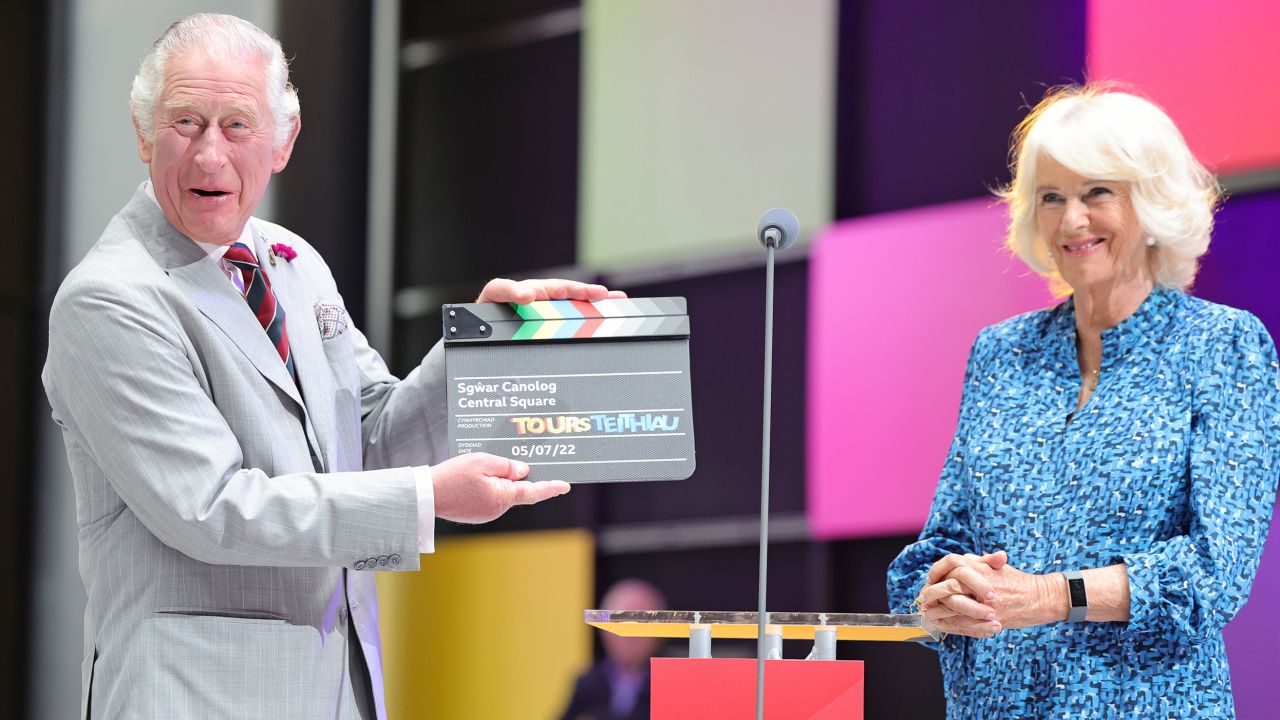 Check out more photos from their tour here.
Watch the Duke of Sussex's address here.