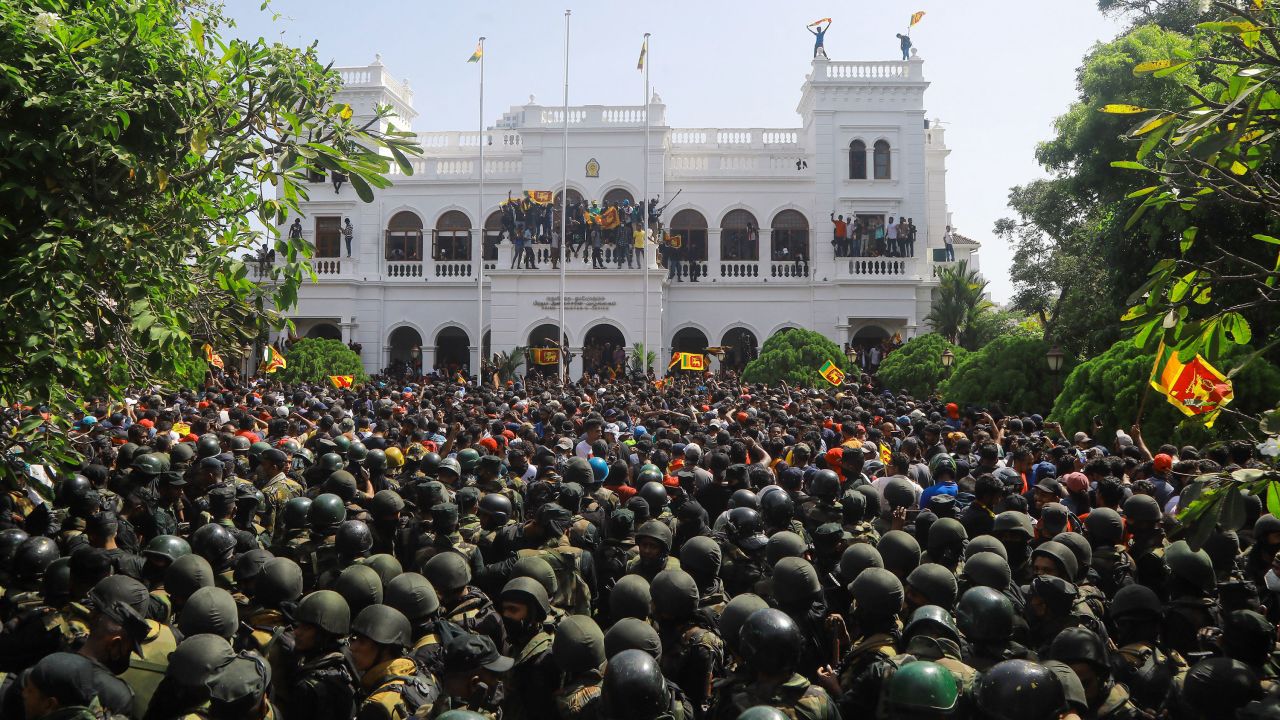 In pictures: Protesters storm Sri Lankan prime minister's office as president flees
Updated 1334 GMT (2134 HKT) July 13, 2022
Hundreds of demonstrators breached the compound of the Sri Lankan prime minister's office in Colombo and entered the premises Wednesday following a standoff with armed police, according to footage from the scene and local witnesses.
The protesters were demanding the resignation of the country's leaders after President Gotabaya Rajapaksa fled to the Maldives without resigning.
Rajapaksa had been expected to formally resign Wednesday, but he instead left the crisis-hit nation and appointed Prime Minister Ranil Wickremesinghe as its acting leader, citing a section of the constitution that allows a prime minister to "discharge the powers, duties and functions of the office of president" when the president is ill or "absent" from Sri Lanka. Wickremesinghe was also due to formally resign "to make way for an all-party government."
Sri Lanka is suffering its worst financial crisis in recent history, leaving millions struggling to buy food, medicine and fuel. Tens of thousands have taken to the streets in recent months, calling for the country's leaders to resign over accusations of economic mismanagement.
On Saturday, protesters broke into the official residences of both Rajapaksa and Wickremesinghe. More than 100,000 people amassed outside the President's House in Colombo, calling for Rajapaksa to resign. Many demonstrators were later seen inside the building, hanging banners from the balcony and swimming in the residence's pool.
Protesters then broke into the official and private residences of Wickremesinghe. Live video streamed by local media and seen by CNN showed Wickremesinghe's private residence engulfed in flames as crowds gathered at the scene.