As a name with Scottish roots, it's fitting two Camerons lead the pack at St. Andrews following the second round of the Open Championship on Friday.
A vintage display of putting from Cameron Smith saw the Australian surge around the Old Course to leapfrog day-one leader Cameron Young, opening up a two-stroke lead at 13-under.
Having started the day in third, Smith's eight-under 64 matched the week-best score carded on Thursday by Young, who was unable to replicate the relentless pace he set the previous day. After a flawless first round, the American suffered his first two bogeys of the major as he signed off with a three-under 69.
Smith raced out of the blocks with three consecutive birdies and would later add three more, but the pick of the bunch would follow at the 14th with a breathtaking eagle putt. His perfectly measured, winding effort sparked a roar from onlooking fans, yet the 25-year-old was the picture of cool, with a wry smile at his caddie the peak of his celebrations.
After admitting to "feeling like a kid again" when practicing on the course earlier in the week, the reaction typified a shifted mindset.
"On the practice days, it's easy to have a laugh and stuff like that," Smith told reporters.
"But out there, the last couple of days have been such a grind, it's almost snapped me back into thinking about the shot right and really having to be precise with targets and shapes."
However, the five-time PGA Tour winner was quick to highlight the importance of switching off after rounds. After winding down by watching a few episodes of "Peaky Blinders" following his first round, the Australian plans to get through some more of the BBC's hit TV series before the weekend.
"I've always done a good job, once golf is finished, of getting on with life," Smith said.
"I told myself it's like a job, don't take it home with you. I think it's really important, especially in these big tournaments."
Young heads chasing pack
Despite seeing his early lead chipped away, Young was in an upbeat mood, happy with his performance barring "a couple of bad swings" and some errant putting.
"It felt like I was still in control of what's going on, I just hadn't kind of put it together yet," he said.
"Rather be in second than tenth. You're going to have to play some good golf over the weekend regardless."
Rory McIlroy climbed from sixth to third despite dropping two strokes from his first round, carding 68 to leave himself three shots from Smith at the summit.
A pair of frustrating bogeys at the 8th and 15th slowed the pursuit of the Northern Irishman, who is seeking his second Open triumph after victory at Royal Liverpool in 2014.
A closing birdie at the 18th saw Norway's Viktor Hovland join McIlroy at 10-under. The 24-year-old rallied from two birdies in three holes with a superb birdie-eagle run to set up a strong finish.
Dustin Johnson kept himself within four strokes of the lead with another impressive display, the American bouncing back from an opening bogey to shoot 67, while World No. 1 Scottie Scheffler repeated his opening round 68 to end the day a shot behind his compatriot.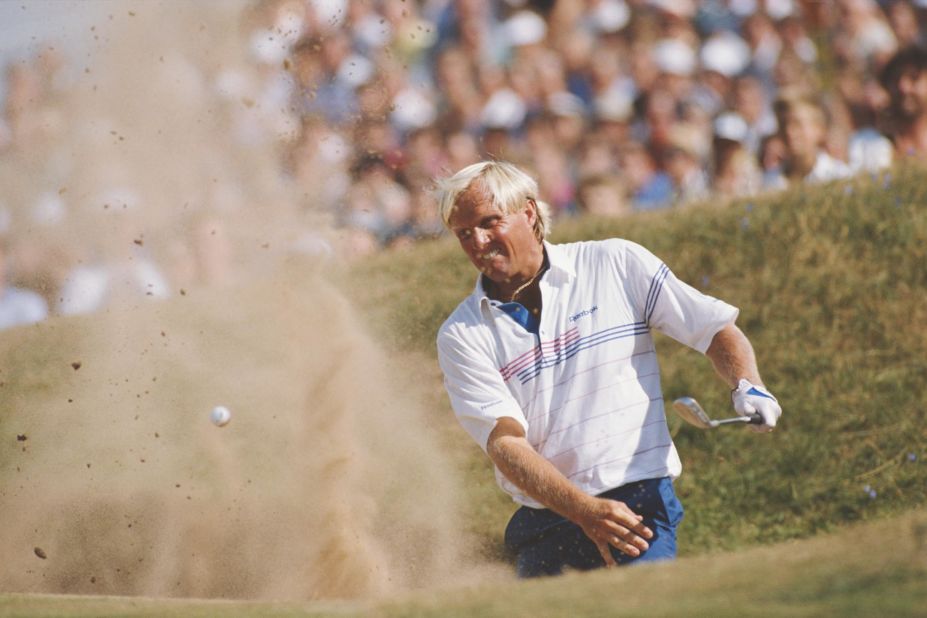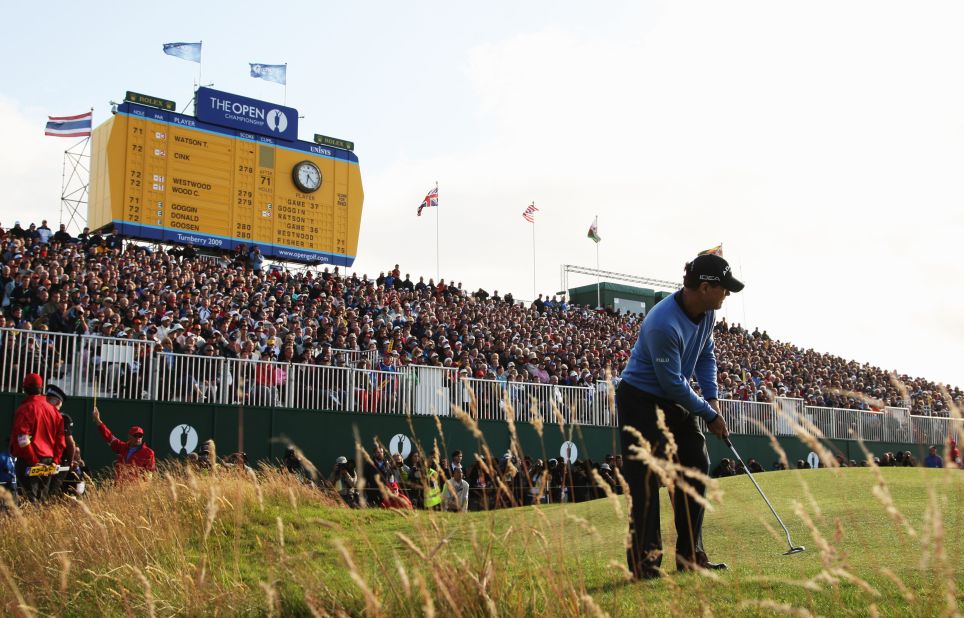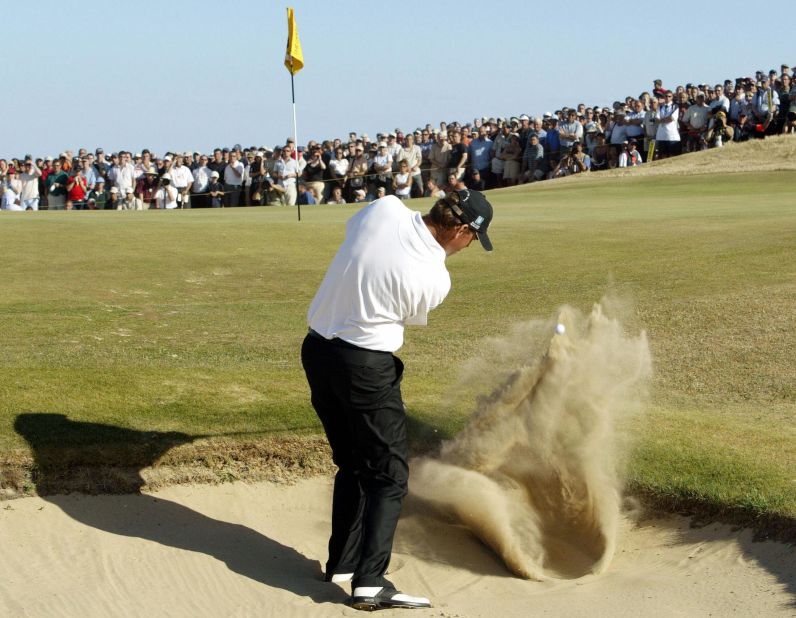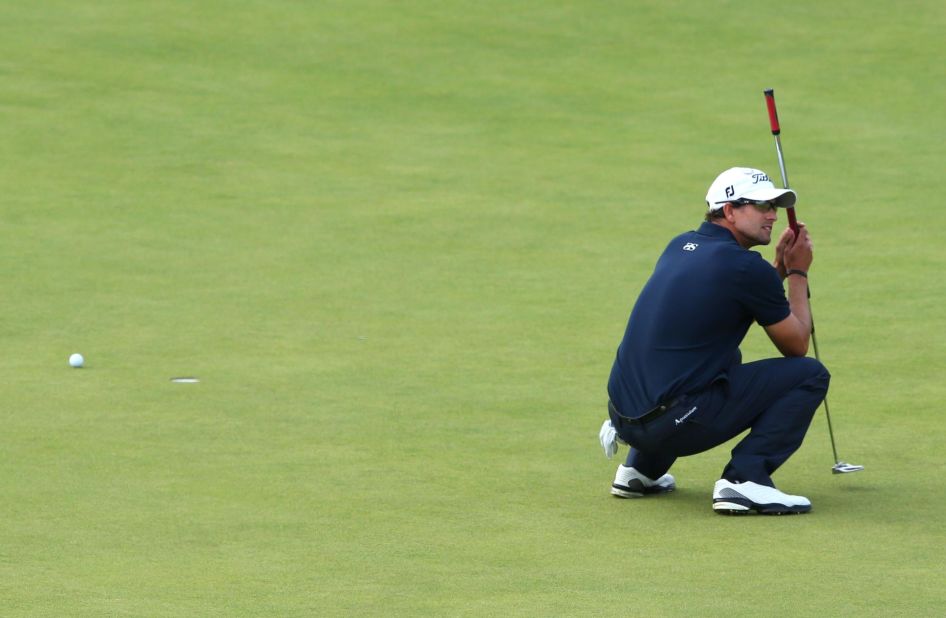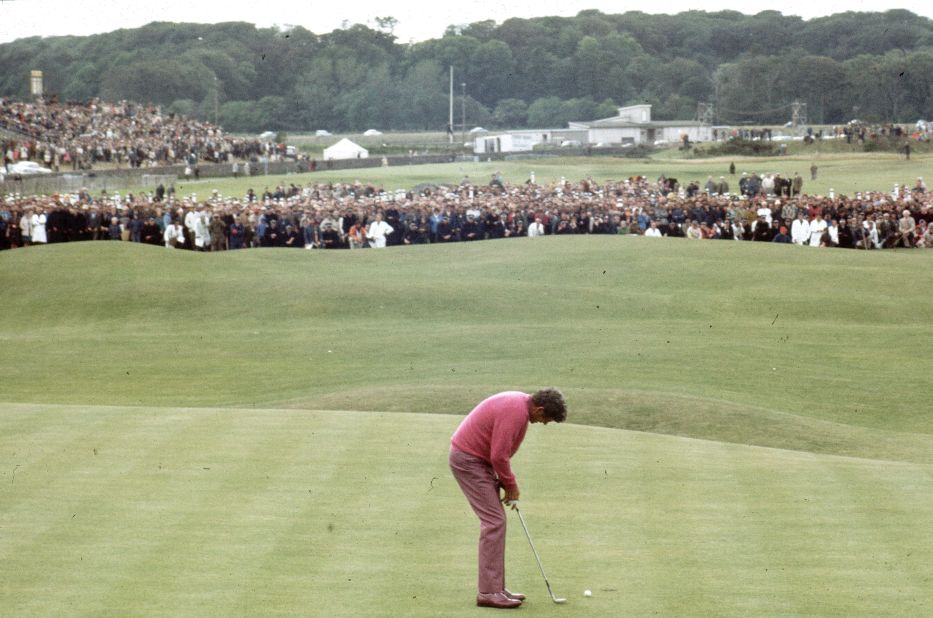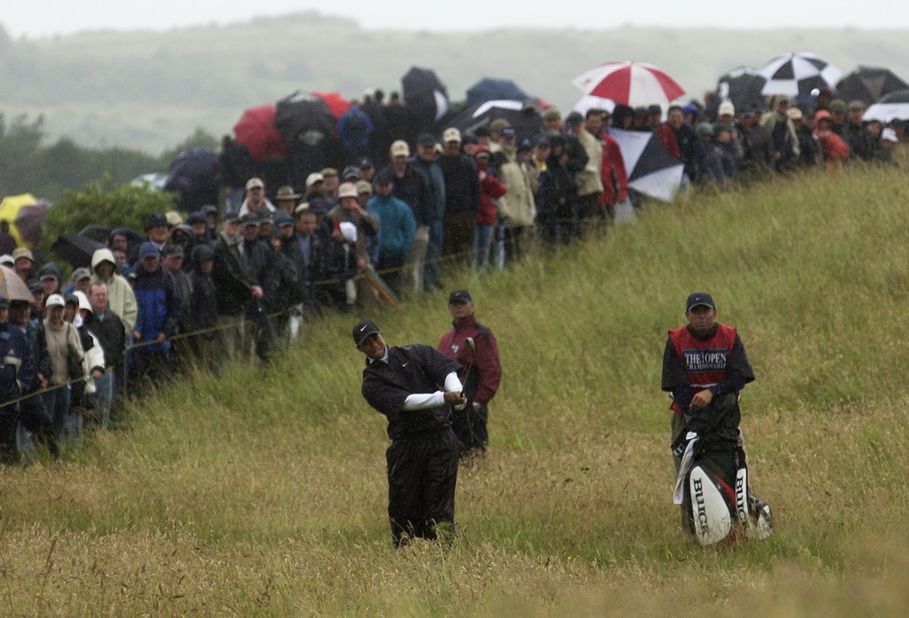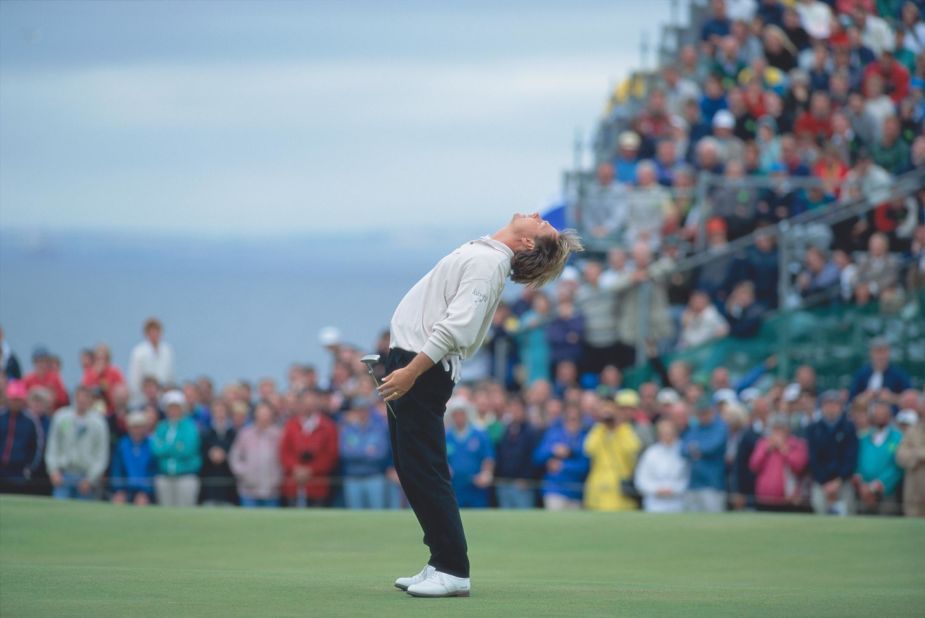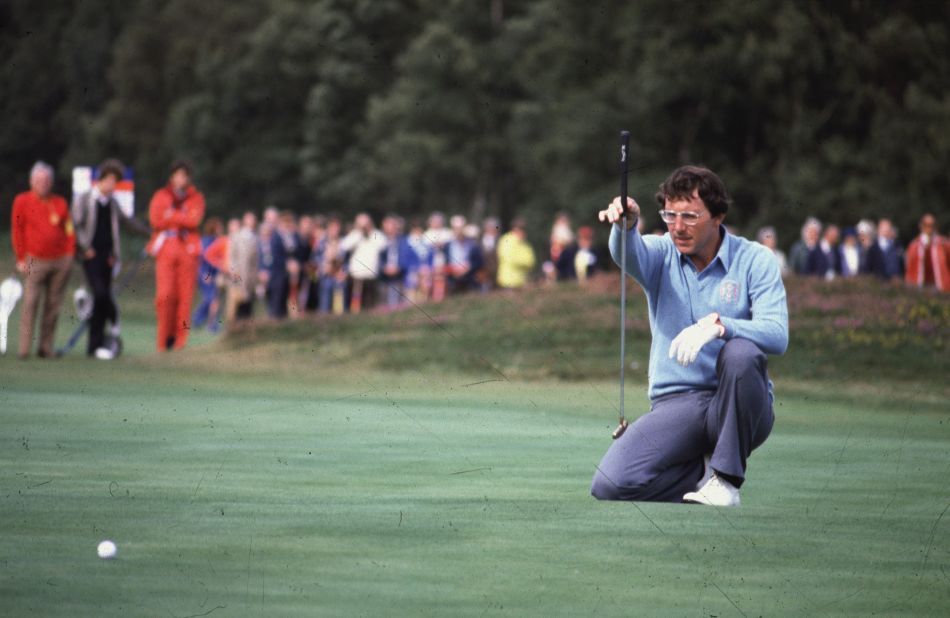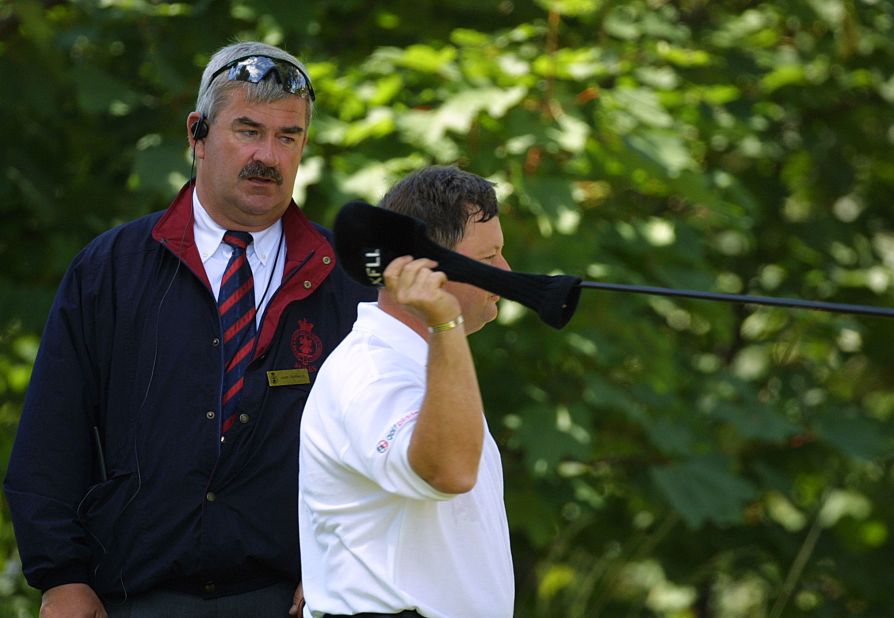 The Open's greatest implosions
English trio impress
Scheffler is joined at five-under by England's Tyrrell Hatton, who recovered from a string of missed birdie putts to sink four in five holes from the 6th hole onwards.
Notorious for the occasional vent on the fairway, the 30-year-old was left particularly annoyed by a missed opportunity on the opening hole, but believes frustration is not all bad, if channeled correctly.
"If I get too annoyed, I get in my own way, then it's a problem," Hatton told reporters. "But if I hit a bad shot and I let it out, then it's not going to harm me.
"It would be worse for me if I try and act like everything's fine because it's just not my character … obviously it's not well-liked which is fine, but it's just me, I'm not trying to offend anyone."
It was also a good day for two more Englishmen who, despite both hailing from the city of Sheffield, arrived under wildly contrasting circumstances at St. Andrews, as newly crowned US Open Champion Matt Fitzpatrick and amateur Barclay Brown sit level at six-under.
After a slow even-72 start, Fitzpatrick roared into life on Friday, shooting seven birdies to rise to within seven strokes of the leading pace. Brown's 70 was a two-stroke rise on his opening day round, but the 21-year-old continues to impress as the major's best performing amateur.
Tearful Woods headlines cut list
With the 156-man field cut to the top 70 players and ties ahead of the weekend, one casualty stuck out above all others: Tiger Woods and an emotional – potentially final – St. Andrews reception.
The three-time Open champion was moved to tears as he waved to the thousands of fans who rose to cheer him down the 18th fairway. Though hopes of a fairytale run had long been dashed by his nine-over score, the 46-year-old – still struggling with the impact of last year's car accident – had already accomplished his mission of playing at 'the home of golf' again.
Returning to his favorite course had been Wood's main focus during the grueling recovery process he has endured since a car accident in February 2021 left him with serious leg injuries.
And with the Open not potentially returning to the 'home of golf' until 2030, Woods admitted he may have played his round at the venue.
"I'm not retiring from the game, but I don't know if I will be physically able to play back here again when it comes back around," Woods said.
2013 champion Phil Mickelson also missed the cut, dropping to five-over after carding even-par on Thursday, as did four-time major winner Brooks Koepka.