A version of this story appeared in CNN's What Matters newsletter. To get it in your inbox, sign up for free here.
Lawmakers in Washington are scrambling this week to protect additional American rights from the Supreme Court, while out in the country, the painful adjustment to a new reality continues.
DC developments. On the same day that more than a dozen Democratic lawmakers were arrested at a Supreme Court protest, House Democrats leaders held a vote to codify the individual right to same-sex marriage and planned another to protect access to contraception.
Why now? Those rights were granted under previous Supreme Court terms but are now potentially in danger as the new conservative majority wields its power.
Meanwhile, post-Roe reality is setting in
Stories that weeks ago would have seemed incredible are now the everyday reality of American women.
In Texas, a woman was forced to carry a dead fetus for weeks because her doctor did not want to perform what previously would have been a routine medical procedure to remove the remains.
"It just feels very like I can't grieve or move past it because I'm just walking around carrying it," Marlena Stell told CNN's Elizabeth Cohen, describing her sadness at losing a pregnancy and her anger at having to search for another doctor to provide care for her miscarriage.
Cohen said doctors in Texas and some other states fear that doing the right thing and surgically removing the dead fetus could make them vulnerable under new abortion laws that give private citizens the power to bring lawsuits regarding abortions in courts.
"Any private citizen can walk into court and say, 'I think Dr. Smith performed an abortion,'" University of Texas at Austin law professor Stephen Vladeck, a CNN legal analyst, told Cohen.
A doctor performing care for a miscarriage might win their case, but perhaps after a costly legal battle.
"They're gonna lose even though they win, and that's the chilling effect," Vladeck said. "They face this specter of potentially endless ruinous litigation that it just can't stop. They can't avoid; they can't preempt."
A confused mess
In Mississippi, the state's last abortion clinic has now closed. While abortion is not yet outlawed there, it is effectively unavailable. The clinic was at the heart of the Dobbs v. Jackson Women's Health Organization case through which the Supreme Court ended American women's right to obtain an abortion nationwide.
CNN's Veronica Stracqualursi has been covering how states have been moving to restrict access to abortion or protect it in the wake of the ruling. Read her reporting here.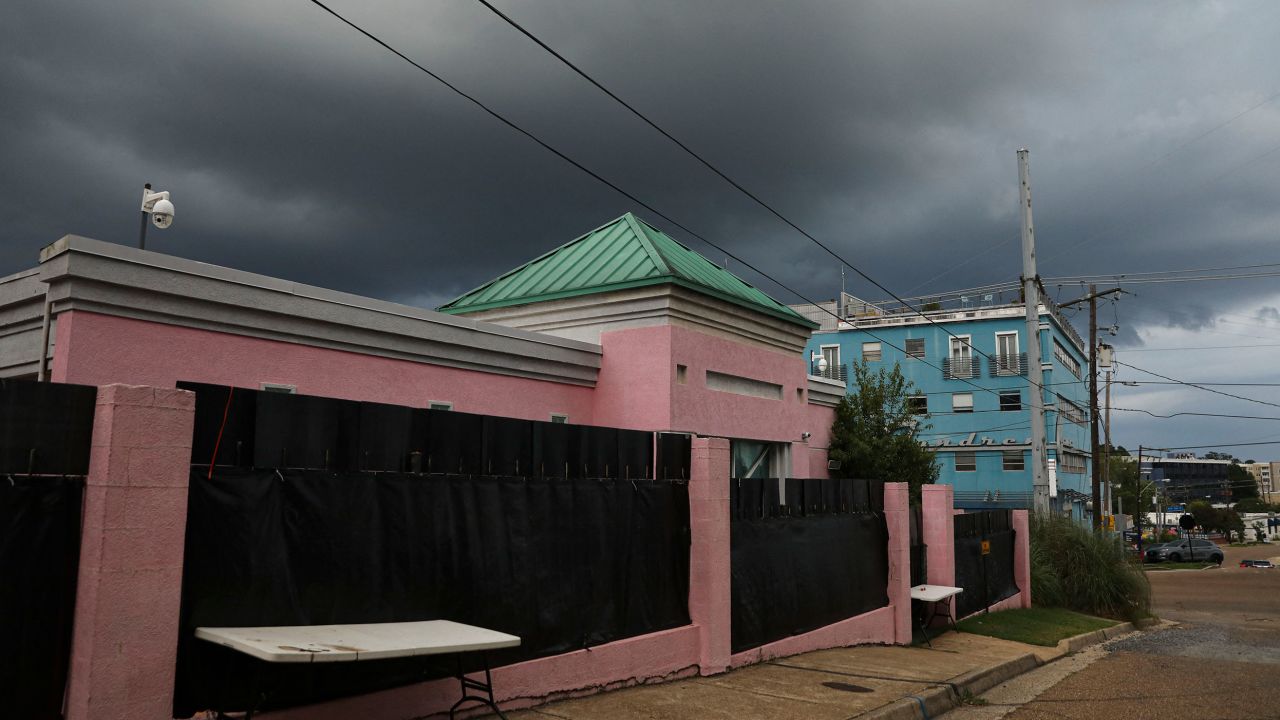 I asked her what we've learned so far from the frenetic passage of new abortion-related laws:
Stracqualursi: Things moved so quickly after the court's decision.
Where legal challenges to abortion exist, whether abortion is or isn't legal or whether clinics are closed or providing abortions – everything was rapidly changing from week to week, or in Texas' case, within days. So if you're confused, that's totally fair.
Trigger bans. A number of red states banned abortion in the wake of the court's decision through a so-called trigger ban anticipating the court overturning Roe or an old pre-Roe abortion law that had been dormant but still on the books.
Special sessions. While a lot of these state legislatures have adjourned, some red states are planning to enact more restrictions on abortion either in a special session or next term.
Indiana will return to special session next week to consider more restrictions, and South Carolina state House lawmakers are weighing a draft proposal that would ban abortion with no exceptions in cases of rape.
Court orders. Abortion rights advocates have been successful in temporarily blocking laws in only a few of these states. But these aren't final rulings.
Countermeasures. Meanwhile, states with governors who back abortion access have either signed laws or taken executive action aimed at further protecting abortion in their states. These states' abortion clinics have been seeing an increase in out-of-state patients seeking abortions services, and there's concern from advocates that will impact access to abortion.
Arrests and an attempt to protect contraception and marriage
More than a dozen lawmakers, including Reps. Alexandria Ocasio-Cortez of New York, Ayanna Pressley of Massachusetts, Ilhan Omar of Minnesota and Jackie Speier of California were led away by police after taking part in an abortion rights protest at the Supreme Court.
Blocked in their efforts to protect abortion rights by a Senate minority and fearing the written positions of Supreme Court Justice Clarence Thomas, Democrats in Washington are moving to enshrine other rights some Americans might take for granted into law.
While it might seem unlikely the Supreme Court would upend landmark decisions protecting access to contraception, same-sex marriage and Americans' rights to privacy in the bedroom, votes this week aim to codify things.
Thomas, at least, has argued they are "demonstrably erroneous," and should be revisited, although it's not clear other conservative justices agree.
Protecting marriage. A bipartisan group of House lawmakers voted Tuesday to put marriage equality, for both same-sex and interracial couples, into law. They voted to repeal the 1996 Defense of Marriage Act, which defined marriage as between one man and one woman and is currently superseded by the Supreme Court's decision granting access to marriage to same-sex couples.
Protecting contraception. The House is also expected to consider a bill later this week to protect access to contraception.
Support for same-sex marriage is more than 70% in the US, according to a recent Gallup poll. Contraception is ubiquitous in modern society.
Noncommittal so far. The vote in the House on Tuesday was 267 to 157 – with 47 Republicans joining with Democrats to vote for the bill that would enshrine protections for same-sex marriage into federal law.
But it's not clear enough Republicans in the Senate will join Democrats to put this, and other rights, into law. While they might agree with a right to contraception in the abstract, there was grousing that Democrats were moving too quickly and not getting input from the GOP.
"I'm gonna delay announcing anything on that issue until we see what the majority leader wants to put on the floor," said Senate Minority Leader Mitch McConnell.
Several Republicans, including Sens. Susan Collins of Maine and Lisa Murkowski of Alaska, were frustrated by the Dobbs decision and support codifying abortion access.
Still, it would take at least 10 Republicans to defeat a filibuster on abortion, marriage or contraception.