Editor's Note: Marcella Bombardieri is a senior fellow at the Center for American Progress (CAP) who focuses on expanding college opportunity. Follow her on Twitter @mlbombard. Marina Zhavoronkova, a former assistant secretary at the Massachusetts Executive Office of Labor and Workforce Development, is a former senior fellow for workforce development at CAP. Follow her @marina_zhav. The views expressed in this commentary are their own. Read more opinion at CNN.
The United States is grappling with a dire shortage of nurses. Some have abandoned a workplace where conditions have become harder to endure, with impossibly high patient loads and even a shocking uptick in workplace violence. Others quit their jobs during the Covid-19 pandemic to become travel nurses for much higher pay.
But there's a less visible reason why the current demand for nurses vastly exceeds the supply: Colleges and universities are turning away tens of thousands of qualified aspiring nursing students every year, undercutting numbers in this vitally important profession. In 2020, even as universities expanded enrollment by 6%, they turned away 66,000 qualified applicants for bachelor of nursing programs, according to the American Association of Colleges of Nursing.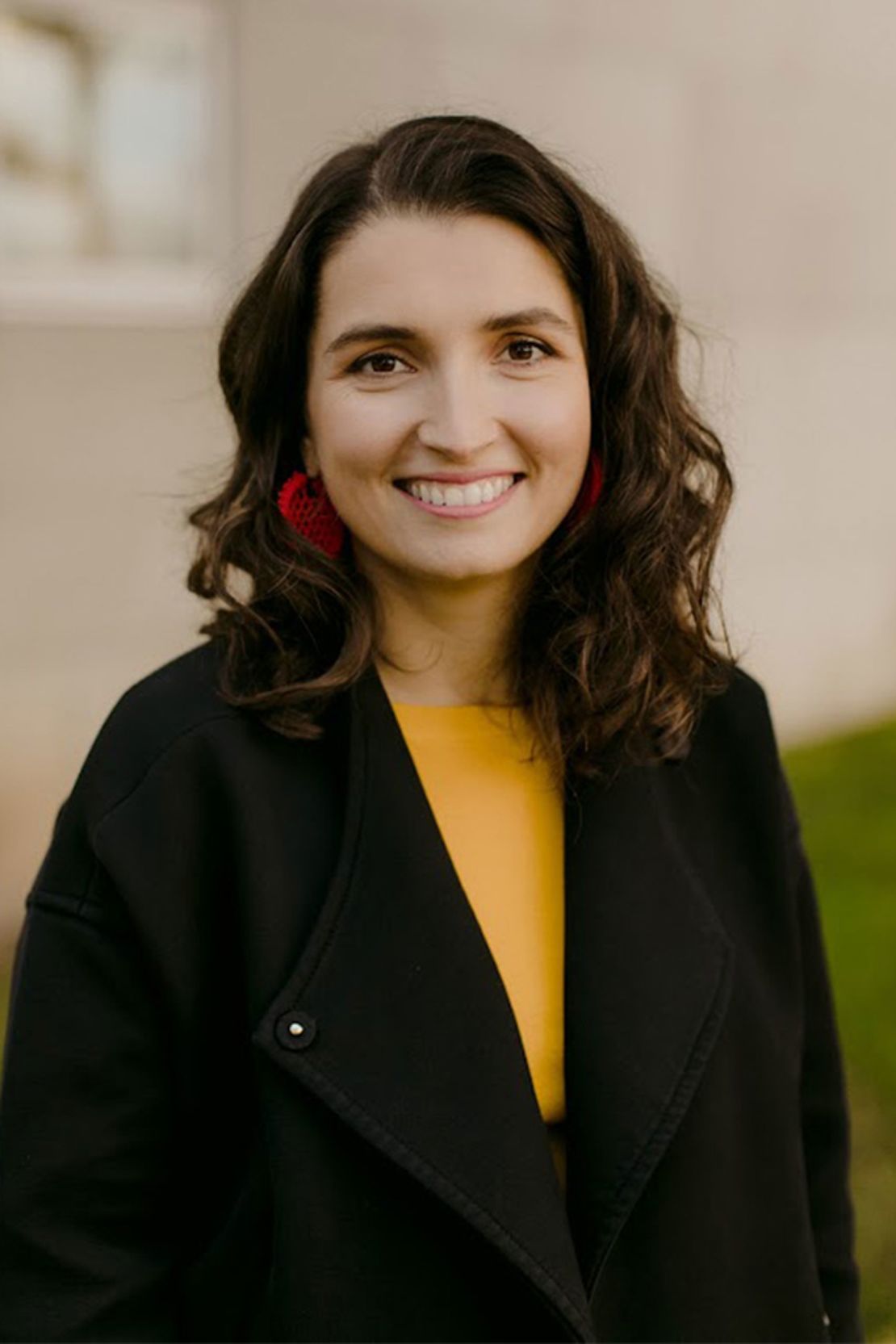 The picture looks no better at the community college level. Virginia's community colleges, for example, turn away or waitlist 3,000 applicants each year for its nursing and health-care-related programs, according to The Richmond Times-Dispatch. And the Hechinger Report wrote that of 1,200 applicants who recently flooded a single community college in Long Beach in Southern California, just 32 were admitted.
Not surprisingly, many of the challenges involved in educating nurses revolve around money.
Generally speaking, an advanced degree is needed to teach nursing, but nurses with advanced degrees earn considerably higher incomes in clinical settings than in the classroom. Nurse practitioners make a median wage of $113,000, while college nursing instructors with a similar level of training make around $77,000. That's according to an analysis of Bureau of Labor Statistics data in the recent report that we co-authored with other colleagues at the Center for American Progress, a nonpartisan think tank. As a result, teaching vacancies go unfilled and colleges are unable to expand their nursing programs sufficiently to meet growing demand.
But a shortage of nursing faculty is not the only challenge. Our research identified two other major constraints behind the dearth of opportunities to study nursing: a lack of clinical placements and inadequate campus facilities and equipment.
The shortage of clinical placements is a familiar story. Training slots depend on experienced nurses working onsite with students, something they historically have done as volunteers – a practice that is rapidly becoming untenable. And teaching nursing requires specialized classrooms, laboratories and simulation equipment, all of which drive costs up considerably higher than what it takes for a college to offer a lecture class or a small seminar in math or English.
Shortly before the pandemic, the University of Massachusetts Boston opened an accelerated bachelor's degree in nursing, a one-year program aimed at people who have a bachelor's degree in another field. The university was hoping to enroll cohorts of 72 students three times a year. But with the difficulty of finding clinical placements, it had to scale back to admitting only 42 students for each of the three cohorts, Rosanna F. DeMarco, interim dean of the university's Manning College of Nursing and Health Sciences, told us.
It ought to be obvious why America's inability to train enough nurses to meet the growing demand is so worrisome: Nurses are essential to the well-being of individual patients – and the profession is vital to our national health care system.
Registered nurses work in hospitals, clinics, homes, schools, offices and prisons, among other settings. Adequate nurse staffing shortens the length of hospital stays and reduces the risk to patients of infections and other potentially dangerous health crises. It improves health outcomes in the overall population, while nurses of color help narrow health disparities within their communities.
And yet the nurses of today are under too much strain. As one rural nurse administrator, Jyme Kinnard, told us in remarks not included in our study, but which nevertheless gave us pause, "you don't get to spend time with the patients and have that one-on-one, [which is] the whole purpose of wanting to work in rural health and serve your community."
At the time, Kinnard, who is chief nursing officer at a hospital in Perryton, Texas, was trying to fill eight nurse vacancies, and had only 12 full-time nurses on staff at Ochiltree General Hospital, where she works. "Everyone's just exhausted," she said.
In the hopes of heading off future shortages, Ochiltree, along with four other small hospitals and two community colleges in the Texas Panhandle, opened a joint program last fall to train registered nurses.
But efforts like this are not happening at the necessary scale. And unfortunately, even when the pandemic finally winds down, that will not end the crisis in nursing care. Nursing shortages have ebbed and flowed for decades, and a 2018 study projected a national shortage of over half a million registered nurses by 2030. The pandemic only worsened the crunch the country was already facing as the population ages and a large share of nurses themselves approach retirement.
A look at the changing demographics of the country tells a key part of the story: Our analysis shows that for every 1,000 Americans ages 65 and over, the number of working nurses fell from 69 in 2003 to 62 in 2021. Further causing the ramp-up in demand meanwhile is the dramatic increase in the number of Americans with disabilities.
We cannot prevent future nursing shortages without action. Congress should pass several current proposals that boost funding for nurse education, including the Future Advancement of Academic Nursing (FAAN) Act.
This bill would award funding to nursing schools, minority-serving institutions such as historically Black colleges and universities (HBCUs) and medically underserved communities to improve education programs and expand their ability to respond to public health emergencies.
Federal lawmakers should also fund clinical placements for students from underrepresented backgrounds and those attending under-resourced colleges by expanding a successful Obama-era pilot program that funded clinical placements for graduate nurse education. They should also provide funding for tuition and support services for nurses with associate degrees who are working to earn their bachelor's to advance their careers. There is also a need for a longer-term vision and collaboration among federal and state policymakers, educators, nurses and other health care leaders to prepare us for the next pandemic or other unforeseen disruption to the health care system.
Finally, we need a permanent body to document health care shortages and advise on policy solutions related to both the nursing pipeline and working conditions—and there is an easy way to make that a reality. Congress should fund the National Health Care Workforce Commission, which was authorized by the Affordable Care Act in 2010 but never funded, and thus has never been operational. State-level nursing councils should do the same work on the state level and coordinate with that commission.
Get our free weekly newsletter
Sign up for CNN Opinion's new newsletter.
A robust nursing profession is not just good for the health of everyone in this country, it is also an important building block of shared prosperity. Nursing is the fifth-largest profession in the United States and a bedrock of the middle class, offering solid wages to a disproportionately female work force, including hundreds of thousands of women of color. And while a bachelor's degree is increasingly preferred by employers, nursing remains one of the best jobs available to someone with an associate degree.
The good news is that interest in nursing as a career has risen sharply since the start of the Covid pandemic. Congress should allow committed and talented aspiring nurses the chance to help build a stronger post-pandemic America.
This story has been updated.