On paper, it looked like a fantastic deal. In 2017, the Chinese government was offering to spend $100 million to build an ornate Chinese garden at the National Arboretum in Washington DC. Complete with temples, pavilions and a 70-foot white pagoda, the project thrilled local officials, who hoped it would attract thousands of tourists every year.      
But when US counterintelligence officials began digging into the details, they found numerous red flags. The pagoda, they noted, would have been strategically placed on one of the highest points in Washington DC, just two miles from the US Capitol, a perfect spot for signals intelligence collection, multiple sources familiar with the episode told CNN.  
Also alarming was that Chinese officials wanted to build the pagoda with materials shipped to the US in diplomatic pouches, which US Customs officials are barred from examining, the sources said.    
Federal officials quietly killed the project before construction was underway.    The Wall Street Journal first reported about the security concerns in 2018.      
The canceled garden is part of a frenzy of counterintelligence activity by the FBI and other federal agencies focused on what career US security officials say has been a dramatic escalation of Chinese espionage on US soil over the past decade.        
Since at least 2017, federal officials have investigated Chinese land purchases near critical infrastructure, shut down a high-profile regional consulate believed by the US government to be a hotbed of Chinese spies and stonewalled what they saw as clear efforts to plant listening devices near sensitive military and government facilities.    
Among the most alarming things the FBI uncovered pertains to Chinese-made Huawei equipment atop cell towers near US military bases in the rural Midwest. According to multiple sources familiar with the matter, the FBI determined the equipment was capable of capturing and disrupting highly restricted Defense Department communications, including those used by US Strategic Command, which oversees the country's nuclear weapons.
While broad concerns about Huawei equipment near US military installations have been well known, the existence of this investigation and its findings have never been reported. Its origins stretch back to at least the Obama administration. It was described to CNN by more than a dozen sources, including current and former national security officials, all of whom spoke on condition of anonymity because they were not authorized to speak publicly.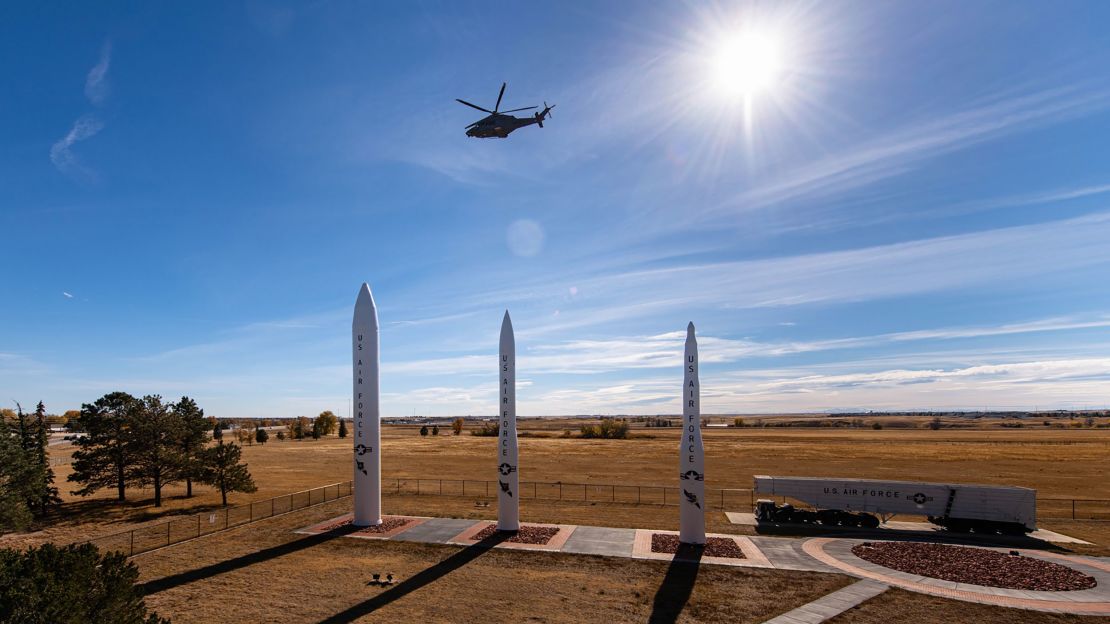 It's unclear if the intelligence community determined whether any data was actually intercepted and sent back to Beijing from these towers. Sources familiar with the issue say that from a technical standpoint, it's incredibly difficult to prove a given package of data was stolen and sent overseas.   
The Chinese government strongly denies any efforts to spy on the US. Huawei in a statement to CNN also denied that its equipment is capable of operating in any communications spectrum allocated to the Defense Department. 
But multiple sources familiar with the investigation tell CNN that there's no question the Huawei equipment has the ability to intercept not only commercial cell traffic but also the highly restricted airwaves used by the military and disrupt critical US Strategic Command communications, giving the Chinese government a potential window into America's nuclear arsenal.  
"This gets into some of the most sensitive things we do," said one former FBI official with knowledge of the investigation. "It would impact our ability for essentially command and control with the nuclear triad. "That goes into the 'BFD' category."      
"If it is possible for that to be disrupted, then that is a very bad day," this person added.     
Turning doves into hawks
Former officials described the probe's findings as a watershed moment. The investigation was so secret that some senior policymakers in the White House and elsewhere in government weren't briefed on its existence until 2019, according to two sources familiar with the matter.      
That fall, the Federal Communications Commission initiated a rule that effectively banned small telecoms from using Huawei and a few other brands of Chinese made-equipment. "The existence of the investigation at the highest levels turned some doves into hawks," said one former US official.     
In 2020, Congress approved $1.9 billion to remove Chinese-made Huawei and ZTE cellular technology across wide swaths of rural America.       
But two years later, none of that equipment has been removed and rural telecom companies are still waiting for federal reimbursement money. The FCC received applications to remove some 24,000 pieces of Chinese-made communications equipment—but according to a July 15 update from the commission, it is more than $3 billion short of the money it needs to reimburse all eligible companies.
Absent more money from Congress, the FCC says it plans to begin reimbursing approved companies for about 40 percent of the costs of removing Huawei equipment. The FCC did not specify a timeframe on when the money will be disbursed.
In late 2020, the Justice Department referred its national security concerns about Huawei equipment to the Commerce Department, and provided information on where the equipment was in place in the US, a former senior US law enforcement official told CNN.
After the Biden administration took office in 2021, the Commerce Department then opened its own probe into Huawei to determine if more urgent action was needed to expunge the Chinese technology provider from US telecom networks, the former law enforcement official and a current senior US official said.
That probe has proceeded slowly and is ongoing, the current US official said. Among the concerns that national security officials noted was that external communication from the Huawei equipment that occurs when software is updated, for example, could be exploited by the Chinese government.
Depending on what the Commerce Department finds, US telecom carriers could be forced to quickly remove Huawei equipment or face fines or other penalties.
Reuters first reported the existence of the Commerce Department probe.
"We cannot confirm or deny ongoing investigations, but we are committed to securing our information and communications technology and services supply chain. Protecting US persons safety and security against malign information collection is vital to protecting our economy and national security," a Commerce Department spokesperson said.

Inside Huawei's connection to rural America