Editor's Note: W. Kamau Bell is a sociopolitical comedian and author who hosts and executive produces the CNN Original Series "United Shades of America." With Kate Schatz, he is the co-writer of the new book "Do the Work! An Antiracist Activity Book." The views expressed here are his. Read more opinion on CNN. To learn more, watch "United Shades of America" Sundays at 10 p.m. ET/PT.
California is on fire right now. Even if you read this at some point in the future, it is getting increasingly likely that the previous sentence will still be true.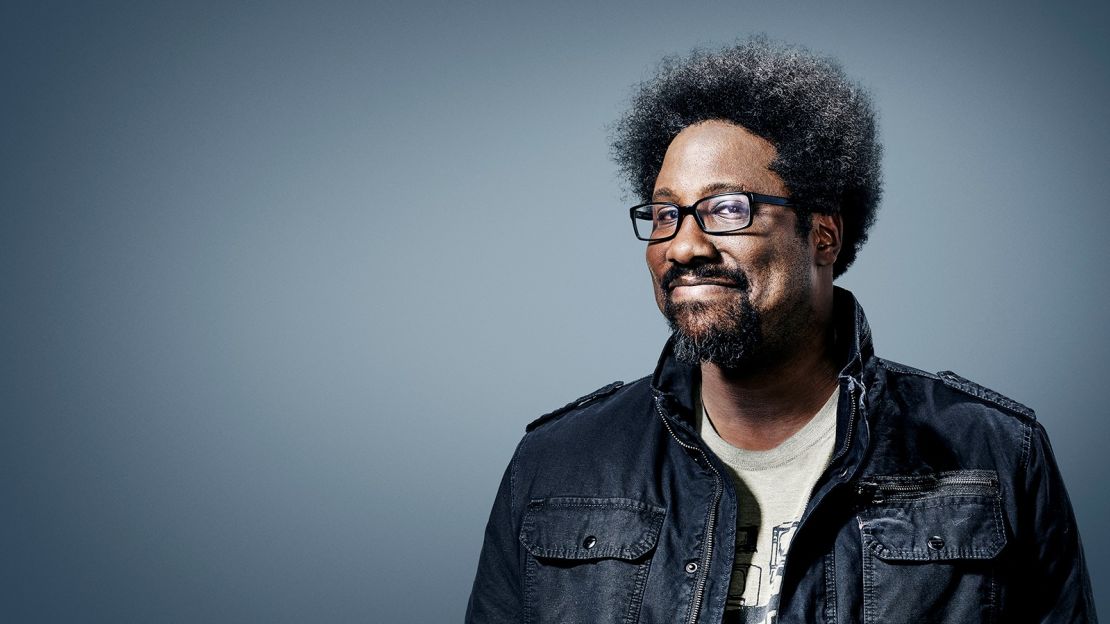 But as I write this, Mariposa County in California, including Yosemite National Park, is on fire. People have evacuated. Homes have burned down. Lives have been changed forever. It is an absolute disaster – and sadly it is not unique or rare. It happens every year to towns in California. Often it happens several times a year.
And the number one thing we have to understand is that the fire isn't going away. The fire is here to stay.
Let me explain. We can work to mitigate the damage that the fire causes. We can work to better prepare our landscape for the fire. We can do things to slow the spread of the fire so those of us who live in California are less impacted. But the fire is as much a part of California as the redwood trees and the mountains of Lake Tahoe. All we can really do is to learn to get along with the fire.
For this Sunday's episode of "United Shades of America," I talked to many different people with many different areas of expertise who have made it their life's work to figure out California wildfires. I met with firefighters of the California Department of Forestry and Fire Protection (Cal Fire), Indigenous fire experts, meteorologists, people who practice controlled burns, people who have had their homes burned down, and more.
From these conversations, I learned that the California landscape has used fire as a tool to control and nurture the land since long before the land was called "California."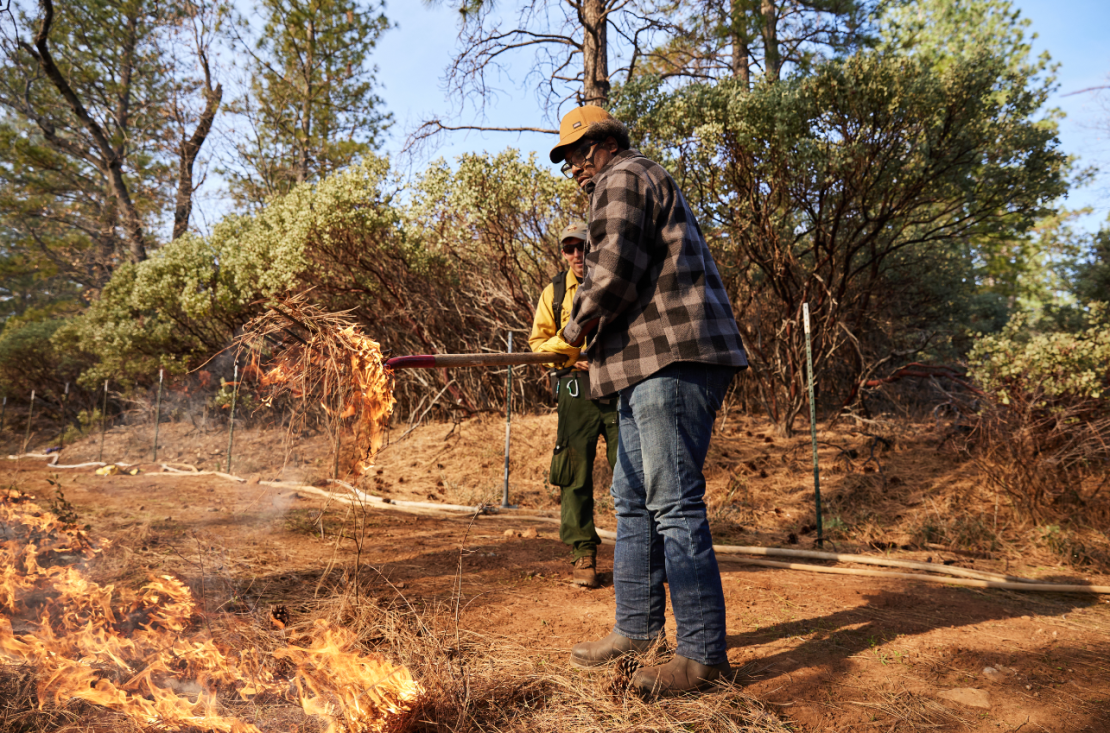 Fire has been a part of the land since time immemorial. In fact, there are many species of plants that rely on fire to spur their growth. The redwood trees are fire resistant as a species because the trees know that living with fire is a big part of being a tree in California. Fire acts as a way to prevent overgrowth of plants and brush. As weird as it sounds to say this, I learned that fire is essential to life in California.
But of course the question is: how does any of that make sense? It is sadly simple. We, the people of California, have not done enough to work with the land to prevent the kind of damage and displacement that we are seeing in Mariposa County and so many other counties in California. But don't get me wrong.
While individual Californians like myself can do things to prevent the spread of wildfires, like making sure any land our homes are surrounded by are well maintained and regularly landscaped, we can't do nearly as much as the state government of California and the federal government of the United States of America.
And before you think I'm exaggerating about the federal government's responsibility, here is a stat for you. Federal agencies own over 45% of California's land. FORTY-FIVE PERCENT!
Much of that land is the beautiful natural landscape that California is known for. And it is the exact type of land that fire swallows up quickly in a wildfire. All that California beauty has to be rigorously and studiously maintained. While there are regular people who are working hard every day to get that message out there – to offer solutions and to literally fight those fires – it isn't enough.
Since the Covid-19 pandemic began, many people have packed up and moved out of urban environments for a more relaxed life in rural areas. In California, that basically means those people are moving closer to potential wildfires. Many activists told me that this has exacerbated the fire problem. And even more concerning, fires are acting in unpredictable ways that firefighters can't prepare for due to climate change,.
Here's another jaw-dropping statistic. Nine of the 10 most destructive wildfires in California history have happened in the last 10 years, while 'fire season' is getting longer due to the effects of climate change, including higher temperatures and intensifying drought.
Many firefighters are shipped all over the state, because the fires are so big that local departments need reinforcements. You've heard of two-alarm or three-alarm fires. Well these are more like "all alarm" fires. And there are currently not enough firefighters to fight all of them.
One of the most frustrating things I learned while doing this episode is that California recruits people who are incarcerated to become firefighters while they are in prison, but not only are they not paid a fair wage (because of the 13th Amendment), often when they are released from prison they can't find work as firefighters. This is even though they have the training and experience. And this is even though California needs firefighters.
As we all know, there is a stigma in America against hiring people who have been convicted of crimes. And apparently that stigma exists even if that person is willing to run headlong into a fire when virtually nobody else wants to.
There's one more factor that makes it way more difficult than it should be to fight fires in California. It is a factor that we should increasingly understand is at the heart of many of America's greatest problems. That's corporate greed. In America, you'd be hard pressed to find someone who loves their power company, but being angry at your power company hits a new level in Northern and Central California. For many of us who live here, our power company, Pacific Gas and Electric, or PG&E, is considered a four-letter word.
Putting aside fires for a second, they are the largest utility company in the United States, serving 16 million people (or 5.5 million households). But they also generally have the longest power outages in the country. And (here's where the corporate greed comes in) they are a for-profit, publicly traded company that pays dividends to their stockholders while their customers regularly suffer from lack of power or worse.
Just this year, PG&E agreed to pay $55 million dollars to settle cases against them so that they could avoid criminal prosecution. This was because their faulty equipment was blamed for two of California's most devastating recent wildfires. The 2021 Dixie Fire has been called one of the biggest wildfires in California history.
You might think this is just a California problem or just a problem for people who live in rural California. But that is not true. I live in Oakland, California. And while my family and I have never felt threatened by the destruction of the wildfires, they still create toxic air that travels hundreds and sometimes thousands of miles. And some days that toxic air made it all the way to the East Coast.
Many of us Californians have apps on our phones that we use to determine if it is safe to go outside during fire season, and there have been days when the air in Oakland has reached unhealthy levels.
And then there was the day in September 2020, when in the middle of the pre-vaccine pandemic, the Northern California sky turned red. It was surreal. It was disturbing. It felt post-apocalyptic. I will never be the same. I used to delete the air quality app after I thought the threat was over. But now I know that this is something we have to live with.
And that's the lesson of this episode of "United Shades of America." On some episodes, it is about ending something or defeating something, but this episode is unique. It is an episode about learning how to live with something. We need to learn how to respect the fire, deal with the fire, and to hold our politicians and corporations to account for how they deal with fire. There is no other choice. The fire is here to stay.